Getting around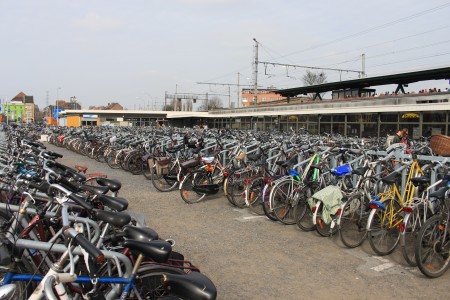 All trams and buses in Flanders are operated by the transport company
De Lijn
. You can find a route planner, schedules and network maps at the company's website,
www.delijn.be
, or at a 
Lijnwinkel 
or Ghent Tourist Office.
Tickets can be bought either directly from the driver inside buses and trams, at a
Lijnwinkel
or in most supermarkets and newspaper shops.
Lijnwinkels
are located at Sint-Pieters station, Gent-Zuid (Graaf van Vlaanderenplein) and at Korenmarkt. A single ticket costs €2 if bought from the driver or €1.20 if bought in advance. If you plan to use city transport regularly, you could buy a
Lijnkaart
for €9, which allows you to make 10 single journeys. You could also choose to get a day pass for €5 (€7 if purchased from the driver) or a 3-day pass for €10 (€12 from driver). Tickets always need to be validated by using the yellow machine inside trams and buses. Stick the ticket in the machine and press the number of zones you are travelling though. Unless you are travelling outside the city limits, this will be just one zone.