Zuidoost summer festivals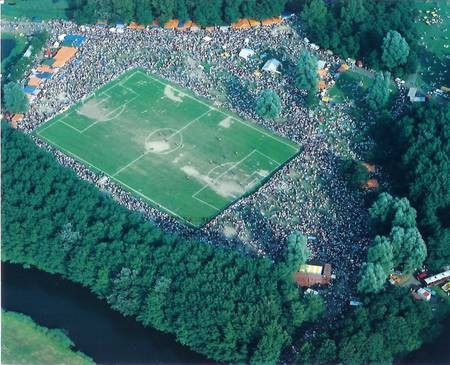 KWAKU Summer Festival
Given its multicultural nature, it's not surprising that Zuidoost hosts the city's premiere ethnic event, which many locals know by its former name - the Kwakoe Festival. For four weekends in a row, the Bijlmerpark will host a huge free party that will include music concerts, dance performances and even football matches, which have become the highlight of the event. Naturally, loads of stalls will sell exotic foods from around the globe, so you can spend an entire month taking a culinary journey across the world experiencing what Zuidoost's 130 nationalities call home cooking. The festival will take place every weekend beginning on July 13 and ending on August 4.
South East Jazz Festival
If you've had enough of the crowds and mayhem at Amsterdam's huge summer festivals and you like jazz music, then the South East Jazz Festival held on August 3 might just be the ideal place for you to sit back and relax with a drink, a good meal and, of course, lots of quality jazz music. The 5th instalment of this relatively new event will take place at the Amsterdam ArenA stadium on five different stages, so bring your best pair of cool shades and a positive attitude and join the crowds of local jazz fans. Headliners include Toots Thielemans, Brand New Heavies and Hans Dulfer. Tickets cost €35 or €25 if you're a resident of Zuidoost. For more information visit
www.southeastjazz.nl
.