Sittard-Geleen In Your Pocket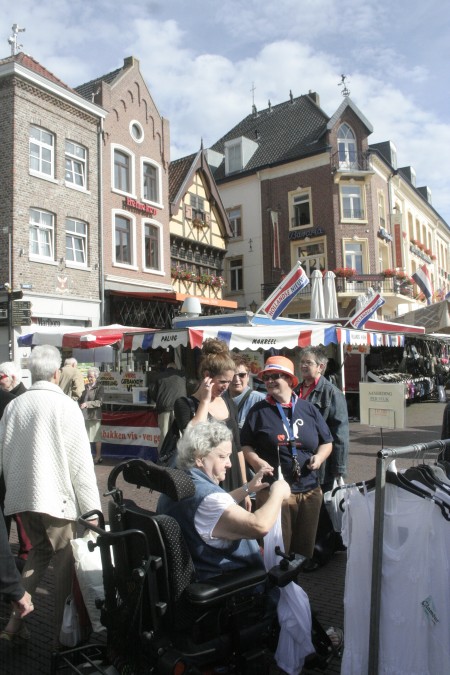 Sittard
,
Born
and
Geleen
were joined into one administrative district being one the youngest communities in the Netherlands. 
It's also the fifth city in Holland to have its own In Your Pocket guide. This is a bilingual travel aid, which means that Dutch tourists, as well as foreign visitors can discover this beautiful city. Sittard boasts a medieval centre with an historic Market Square, while Geleen is mostly known for its past as a mining powerhouse. A large number of Catholic churches and monasteries in the area also make it a popular pilgrimage site for the devout.

Very
little remains of the mining industry today and all of the coal pits have been decommissioned and filled with sand, water and concrete. But less than half a century ago, Geleen was home to the most modern mine in Europe. Because Sittard-Geleen is situated in the so-called bottleneck of the Netherlands, Germany and Belgium are never far away. The narrowest part of the country offers fabulous views, historic cities and charming hamlets that can be explored on foot or by bike.
The area is steeped in history and no other part of the Netherlands has experienced so much of the wars that passed by over the centuries. Spaniards, Frenchmen, Cossacks, Italians, Germans and the Dutch have all fought for their own ends on this soil and left their mark on the local populace. That's perhaps why l
ocals are usually keen to wait to see which way the wind blows before voicing their opinions to the outside world.

Wherever you're from, we're certain that this guide will give you a detailed understanding of the fascinating history of Sittard-Geleen and will illustrate that there's plenty to discover here.
Having said that, this guide and its contents are constantly changing so all comments, tips and criticisms are always welcome at  sittard@inyourpocket.com.