Insider tips (1): Michael Zullo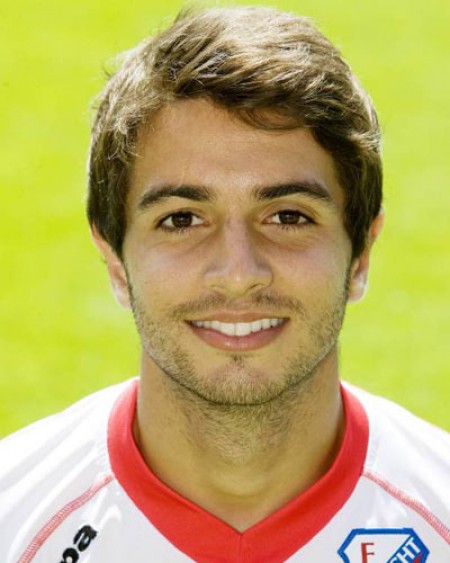 For the last 18 months you've been playing for the city's pride and joy: FC Utrecht. Had you ever heard of Utrecht before you signed your contract here?


Zullo:
"No. My interest in Holland only arose when I was introduced to the former Utrecht coach Han Berger at my previous club, Brisbane Roar. I had however been to Europe a few times before, as my father has an Italian background and my mother was born on the Greek side of Cyprus. I didn't really know what to expect here, but there were no problems. I certainly didn't experience a culture shock, because Utrecht is so diverse I felt at home straightaway. Also, the people here are very friendly and easy to get on with. I was surprised by the sheer number of nationalities represented in the city, just like Australia in other words. Basically it's only the climate that's very different…"
You didn't come over from warm Down Under to cold Holland by yourself. Two other young Australian football players followed in your wake. Did you find that supportive?


Zullo:
  "Definitely, we even live together in De Meern, one of Utrecht's suburbs. It's my dream however to buy a nice house on the Oudegracht one day. The canals, the history; literally everything is beautiful in Utrecht. For the time being though I really enjoy being one of three Australians living and working together. We regularly go into town together to drink a glass of cola at one of the many cosy bars on the Neude."
Do you often go out for meals?


Zullo:
"We did at first, but now we regularly cook for ourselves. When I do go out for a meal in town, the Italian restaurant Casa di David is my favourite. Is the food as good as my mum's at home? Much better even! At first I found the Dutch habit of serving shrimp on bread, weird. Raw herring and bitterballen are also typically Dutch traditions which you should at least try once, although they're not really to my taste. (He grins). But then again, that's what people think when I take a big bite of Vegemite…"
What stood out the most for you, as far as Utrecht is concerned?


Zullo:
"The Aboriginal Art Museum! There are so many different cultures in Australia and yet at the other end of the world there's a museum about one specific Australian people. Very strange. We've now realized that many Dutch people are impressed with this kind of art. But it was weird to discover Utrecht having such a bizarre place to offer. Particularly when you take into consideration that trips with the Australian national team have taken me to exotic countries including North Korea, Saudi Arabia and Oman."
What's the most remarkable sight you've visited?


Zullo:
"The De Haar Castle in Haarzuilen. A beautiful medieval castle, really cool."
What's still on your wish list of things to do?
Zullo:
"To climb the Dom tower. Although I've heard you have to go up a lot of steps to get to the top…"