Velika Gorica In Your Pocket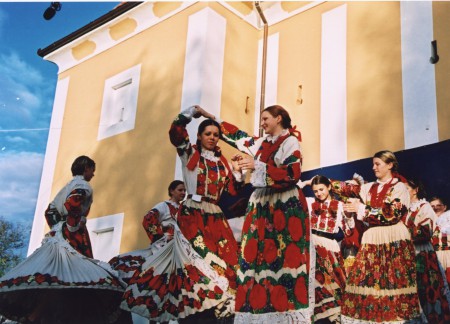 Turopoljsko Jurjevo Lukavec (TZZZ Archives)
Velika Gorica is just a short hop from the capital, but if you stray a few yards from the town centre you'll find yourself in semi-rural idylls complete with wooden cottages and the odd chicken scratching around. The people of the town are uncommonly friendly, perhaps a reflection of the diverse mix of settlers from many parts of Croatia and abroad which renders improbable any kind of suspicion of outsiders.
Velika Gorica is the capital of the Turopolje region, a region with the status of "noble commune" that was largely self-governing for several centuries until the abolition of feudalism in 1848. Turopolje is characterised by rich oak forests nurtured by the nearby River Sava, Odra and Kupa. This character was expressed for generations by working with wood to create tools, furniture, entire homes and even churches – a noble craft creating satisfyingly solid and often very decorative products, almost everything needed for daily living.
The modern administrative districts of Kravarsko, Pokupsko and Orle were part of the historical district of Turopolje. Pokupsko and Kravarsko are in the south of the region, and are on the gentle hilly ridge of Vukomeričke gorice, while the Odra district runs along the western bank of the river Sava. Wherever you go you'll come across reminders of Croatian folk heritage, from textiles via gastronomy to architecture. The rural way of life still persists, and the countryside is still dotted with the decorative wooden homes of the wealthier citizens.
In the very north of the region there is an archaeologically very interesting area covering some 16 square kilometres which was the site of a Roman town, Andautonia, where a great many remains have been found. But wooden architecture is perhaps the main reason for visiting Velika Gorica. This writer once undertook a hair-raising expedition in driving snow to the mountains of Slovakia to experience the unique beauty of Slavic wooden architecture. To have numerous examples on your doorstep is something not to be taken for granted. You'll find Slavic wooden folk architecture from the Carpathians to the Siberian taiga, but due to natural decay and shameful neglect, good examples are not so easy to come by. So, art lovers, ethnologists and fans of Slavic folklore alike, head for the noble commune of Turopolje, a wonderland in wood!