Lošinj island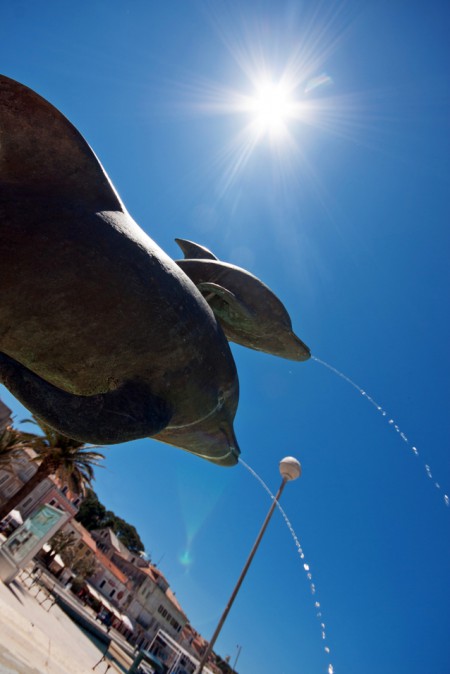 Mali Lošinj by Ivana stanešić
Mali Lošinj
, a port of some size and the largest island settlement on the Adriatic. It has some fine villas and a lively atmosphere. The crystal waters around are excellent for diving, and from here (or indeed anywhere around Cres and Lošinj) you have a good chance of spotting a dolphin. From Mali Lošinj you can catch a passenger boat to
Susak
, a tiny island made entirely of sand and with an unusual culture that includes a folk costume featuring possibly the world's first miniskirt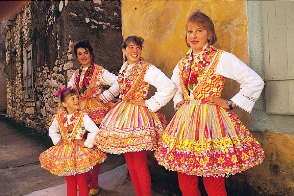 , or to Susak's larger neighbour
Unije
. Though Unije is small, and – like Susak – carless, and is for sure a good choice if you're looking for a relaxing retreat, it has a surprising amount going on, including a festival of olive oil.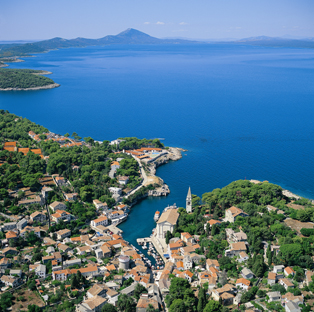 Although
mali
means "little" and
veli
means "big", Mali Lošinj is bigger than Veli Lošinj.
Veli Lošinj
has a delightful fishing harbour and is lent warmth by the colourful villas built by the island's wealthy sea captains, who imported exotic plants from their travels as gifts for their loved ones. The villa gardens are a sight for sore eyes, and the park is an arboretum with massive tree specimens from around the world. The town was proclaimed a health resort at around the same time as Opatija, and there is still a medicinal thalassotherapy facility there today.
Rijeka » Islands » Lošinj