Thessaloniki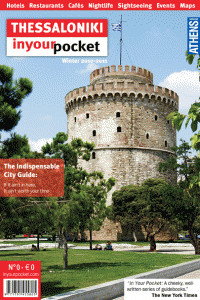 The truth is always somewhere in the middle, as some might say, and despite not having to offer anything similar to Acropolis, Greece's second biggest city features some of the country's most inspiring neighbourhoods and attractive sights.
Being one of the biggest and busiest cities in the Balkans, it serves as a cultural and commercial centre, providing the region's gateway to southeastern Europe and the Mediterranean.
For the time being though, Thessaloniki is far from being the city it aspires to be. Major issues, such as the new airport, the metro system construction and the general development of public transport are constantly postponed due to lack of funds and unfortunate political administration. The strategic master plan for the city's infrastructure was recently re-introduced by cabinet members during the 75th Thessaloniki International Trade Fair, but results won't be visible before the end of the decade.
In the meantime, the city encounters the rise of unemployment and inflation to the same extent as the rest of the crisis-stricken country, albeit with its very own calm, idiosyncratic spirit, better known among locals as "
halara
" –meaning something like: "take it as it comes".
Thessaloniki's manageable size, the romantic seafront esplanade, the proximity to the Chalkidiki astonishing beaches, the fashionable clothes market, the countless cafés, the mouth-watering menus and the endless nightlife options only add to the free-wheeling spirit, making it a surprisingly fulfilling holiday destination that offers something for every taste, as you will discover by leafing through the following pages.