NI Public Holidays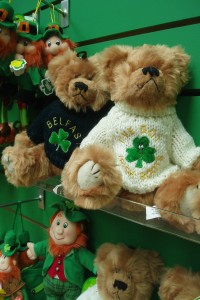 N. Ireland has ten bank holidays, sharing eight with England and Wales and adding St Patrick's Day and the Anniversary of the 1690 Battle of the Boyne, commonly known as The Twelfth. The Queen's Diamond Jubilee is an extra one-off for 2012.
2012
2 Jan*: New Year's Day
 
19 March*: St. Patrick's Day. The date refers to the death of Ireland's Patron Saint in AD460. 

6 April: Good Friday. On Good Friday pubs can only sell alcohol between 17:00 and 23:00. On Easter Saturday, bars close at 23:00, or midnight if they have a late extension, while on Easter Sunday pubs can only open from 12:30 to 22:00. 

9 April: Easter Monday


7 May: Early May Bank Holiday

4 June: Spring Bank Holiday

5 June: Queen's Diamond Jubilee 

12 July: Battle of the Boyne (1690) anniversary. Commonly known as The Twelfth, this is NI's major holiday. If the Twelfth falls on a Sat or Sun, the following Mon will mark the official public holiday. It's worth noting that many city centre businesses now remain open to take advantage of increased visitor numbers.

27 Aug: Summer Bank Holiday. Always held on the last Mon in August. 

25 Dec: Christmas Day. 

26 Dec: Boxing Day. 
*Substitute day.
NI Public Holidays comments Add Yours