Found deep in the Mazurian Lakes the Wolfschannze was Hitler's largest wartime headquarters, as well his most notorious. It's here he spent the longest amount of time – nearly 900 days in total – and it's also on this site that Count Claus Schenk von Stauffenberg made his ill-fated attempt on the Fuhrer's life. Today what remains of the Wolf's Lair bunker complex is open to visitors, and is a must-see for anyone with a passing interest in modern history.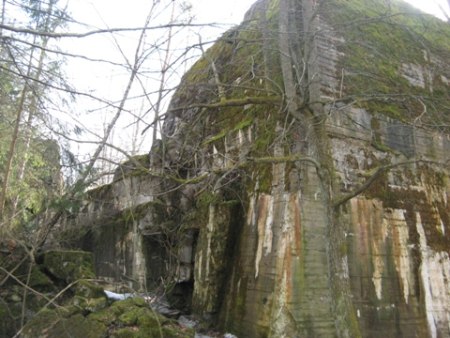 Getting There

The fastest and most efficient way to reach Wolf's Lair from Gdansk is in a hire car, and SatNav and/or a competent map reader are all you'll need to make the 230km journey in about three and a half hours. You'll need to be following a south easterly direction to the town of Ketrzyn, and from here head eight kilometres east to Gierloz. Wolf's Lair lies in the forest ahead. Travelling by public transport presents more of a challenge. Buses depart from Gdansk Bus Station each day at 06:40 and arrive in Ketrzyn at 12:10. From here you can take one of the infrequent buses that run to Gierloz, or else just flag a cab.

Where to stay

Reszel Castle
ul. Podzamcze 3, tel. 089 755 01 09, fax 089 755 15 97, info@zamek-reszel.com, www.zamekreszel.com.



Built between 1350 and 1401 the castle is to Reszel what a parrot is to a pirate. Originally used for military purposes the end of the 16th centruy saw the zamek surrendered for recreational use, and it became a hunting residence for passing bishops. In 1772 it was turned into a Prussian prison, and fifty years later it was passed into the hands of an evnagelical commune. In 1958 stewardship of the castle was handed to the Social and Cultural Association, and nowadays you'll find the castle leading a double life as a hotel with a specifically artsy angle. That's down to sculptor and propreitor Boleslaw Marschall, and over the past few years he's worked tirelessly to turn the zamek into a bona fide retreat while striving to preserve its character. The rooms, some of them positioned in medievel turrets, are excellent, many touting rough cut timber furnishings made by Marschall himself. There's also a restaurant, its vaulted chambers decorated by the squiggles of passing artists, while next door stands a modern art gallery featuring the works of some of the biggest names in Polski art.

21 rooms (1 single 210zł, 9 doubles 210 - 280zł, 4 triples 210 - 360zł, 5 quads 400 - 440zł, 2 apartments 400 - 500zł).

Księżycowy Dworek
Gierłoż 2, tel. 089 752 42 77, fax 089 752 42 32, recepcja@ksiezycowydworek.pl, www. ksiezycowydworek.pl.