Kraków Cinemas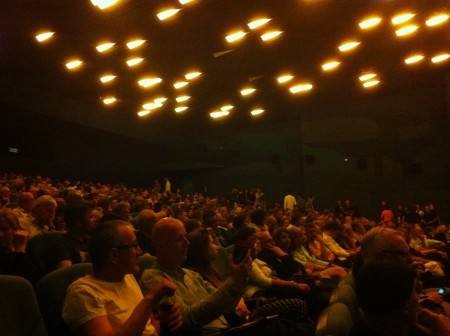 Kijów.Centrum - Kraków's largest (non-IMAX) projection screen.
Pod Baranami
and
ARS
, however for the latest Hollywood releases you'll have to visit one of the shopping mall multiplexes like
Cinema City
in
Galeria Kazimierz
. Unlike places like Russia (ahem), Polish cinemas show international releases in their original language with Polish subtitles. However, most animated films, including those for adults, will be dubbed, so fair warning. Tickets generally cost 15-25zł, but can be had for significant discounts at the independent cinemas, especially during 6zł summer film cycles.