Kraków Bookshops & Record Stores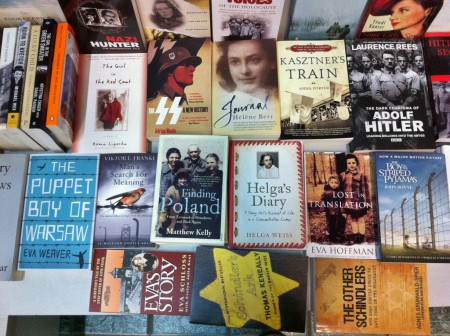 Matras
bookstore on market square), Kraków has been home to many of the country's most famous authors (including Nobel prize winners
Wisława Szymborska
and
Czesław Miłosz
), and hosts numerous literary festivals and events throughout the year (like October's Conrad Festival and May's Miłosz Festival). Let's also not forget that Kraków is home to numerous high quality independent publishing houses (including
In Your Pocket
!). Recently, Kraków's literary reputation was cemented when it became a
UNESCO City of Literature
in October 2013 - only the second non-English language city to receive the honour, and the first on mainland Europe.
Kraków is full of literary cafes, and for native English speakers a pilgrimage to
Massolit
is obligatory. Rightfully adopted as an ex-pat cultural centre, it's a great place to meet people and home to helpful message boards offering ex-pat services. While you'll find English-language books in several other places, look no further than Massolit.