Out and About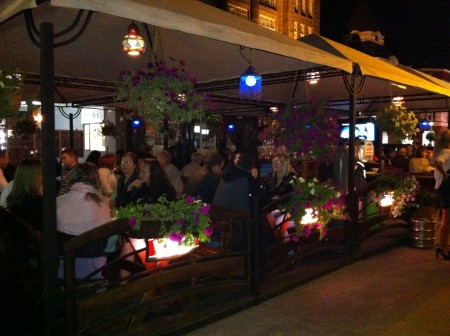 During the warmer months the streets, particularly Piotrkowska, are thronged with beer gardens. Once the chillier weather starts to move in the party shifts back inside and downstairs. For the most part you'll be paying no more than 7zł for a large beer, and bear in mind that the opening hours we list are flexible: most bars will stay open as long as drinkers are drinking. Clubs often charge an entry fee, many of which are based on what's on offer that night.
Here are a few ideas depending on what you are looking for:
Splurge
– Swig cocktails with the beautiful people at
Buddha Pub
, one of the most stylish bars in the city with the clientele to match, or visit
Klub Wino
for a quieter night sampling wines from around the globe.
Lads
– Check out the gazillion strip clubs that have popped up around town, including newcomer Klub Cocomo or veteran 
Magnes,
all of which promise carnal delights. 
Bierhalle
does great beer brewed on site, while
Iron Horse
is one of the manlier operations we've experienced in all of Poland. 
Couples
– Another vote for
Buddha Pub
 for cocktails that will make you weak at the knees. Couples that like to kick up their heels should check out the intimately-named
Bedroom
to shake their groove things among the city's most stylish residents.
Local
– One of our favorite local haunts,
zmiantemantu
, has reopened after some time off and is still a top night out. And
Spinka
 plays up Lodz's industrial history with a raw space that is prime for loud music and questionable dance moves. 
Off the wall
– Lodz has no shortage of curious locales
.
Lodz Kaliska
is a legend, and the madness is hard to imagine until you experience it. And newcomer
Shotme
serves up some of the strangest sprinkle-coated shots we've ever tried.
All nighter
–  Cure your post-boozing munchies with a visit to the late night zakaskas bars of 
Pijalnia Wódki i Piwa
 or
Meta Seta Galareta
for herring in oil and vodka shots for just a few coins. You can start your night here or cap it off with jellied meat and huge mugs of beer.