Tarnów Leisure & Recreation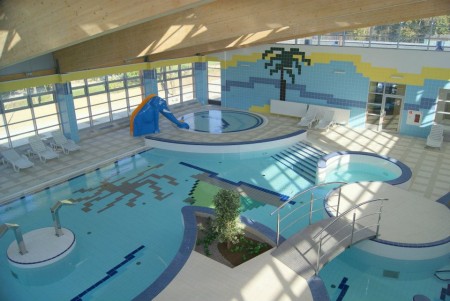 Photo: www.tosir.com.pl
Old Town
isn't enough, the city also boasts the large
Strzelecki Park
practically right in its centre, which merits inclusion on any sightseeing checklist thanks to the Bem Mausoleum. If you have a more specific activity in mind,
Tarnów's local sports and recreation organisation (TOSiR)
is one of the best in Poland, and offers a range of public fields and facilities, including indoor and outdoor
swimming pools
, the
water park
,
climbing wall
and more. Tarnów also boasts a professional motorcycle
speedway
track, and visitors from April to October have the exciting opportunity to watch the local club compete against the country's best. Once that gets you revved up, you can head to one of the two excellent
go-cart tracks
in town to burn some adrenaline.