Tarnów Restaurants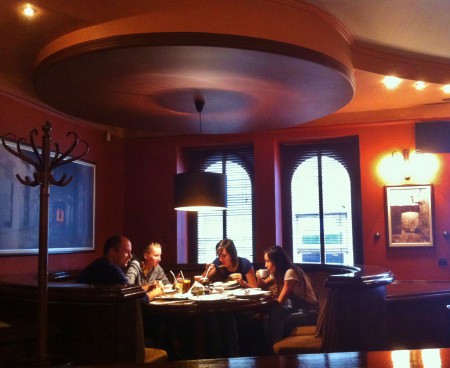 Meeting friends in Restauracja Pasaż.
Tarnów
can compete with the likes of Parisian cuisine or even nearby
Kraków
. Despite having an impeccably restored
Old Town
that suggests prosperity, Tarnów simply does not have the tourist industry or local wealth to support much of a restaurant scene. Even during the summer months when the
market square
bursts with tables and chairs, there are a surprising small number of venues that actually offer food and the city has yet to see much culinary diversity. As the locals themselves are quick to admit, when you go out for a nice meal in Tarnów, that often unfortunately means pizza. While that might generally be true, it's not a total disaster and there are still a few high-quality gems to be found where you can feel like you're treating yourself without spending nearly what you would in Kraków.