Train Travel in Romania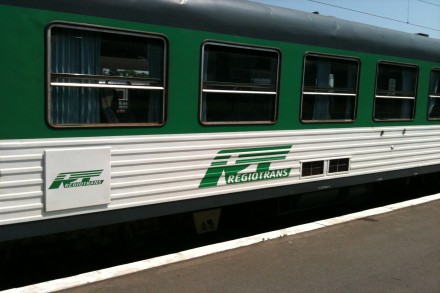 Romania's railways are by and large in an awful state. More than two decades of neglect has rendered much of the country's railway infrastructure dangerously out of date, and large swathes of the country now see no railway service at all. Even in those of parts of the country where trains still run, services are slow, infrequent and subject to long delays. What's more, ticket prices are no longer the bargain they once were, and while remaining relatively low by international standards, the train is now out of reach of many Romanians on low incomes.

That said, the story is not wholly a sad one, for there has been some investment in the railway network, most notably on the Bucharest - Brasov and Bucharest - Constanta routes. Even here, however, the lack of trains (there are just a handful of services per day) and constant delays make the train an increasingly unattractive option for travellers.

Should you have to take a train, always try to get an InterCity (IC) or InterRegio (IR) as they are the fastest and usually have the most modern rolling stock. Regio (R-) trains (which until recently were known as Personal), are slow and often use much older rolling stock.

You will also see trains designated as ICN: these are InterCity trains which stop at more stations than usual, and are more like InterRegios.

Prices on all types of train are relatively cheap, but are rising fast. An InterCity adult single from Bucharest to Brasov currently costs 90.50 lei.

Bucharest is well linked to Budapest by train (there are four per day) but poorly to Belgrade, Sofia, Chisinau and Kyiv. See Moving On.

To buy train tickets, visit either the station, a CFR agency or buy online at cfrcalatori.ro. Fairly substantial reductions are available for buying online return tickets well in advance. It is also worth noting that if buying tickets online you need to do so at least 12 hours before the train is due to depart. After that you will need to purchase them from the station or a CFR ticket agency.

In all cases, do not leave buying tickets to the last minute: long queues could mean you miss your train.

Tickets cannot be purchased on CFR trains, though in the worst case scenario you can try bribing the guard. Many locals do this habitually. 
On the privately run Hyperion train, however. which departs Bucharest for Brasov at 09:00 each morning, you can buy tickets on board. There is also free Wifi and a coffee machine: a refreshing change to CFR. What's more, tickets cost just 25 lei. There is, alas, just the one private train per day at the moment, although more may follow soon. For more info, see the website softrans.ro. The full Romanian train timetable is online at cfrcalatori.ro. 

Plenty more about Romanian trains at Bucharest Life.

Bucharest's main station is Gara de Nord.