Sibiu In Your Pocket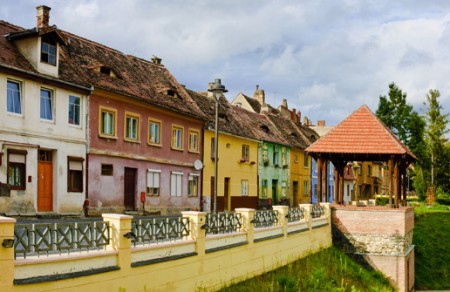 Hermannstadt
and the Hungarians
Nagyszeben
is today very much a Romanian city, which locals of all ethnic stripes call
Sibiu
.
One of Romania's most handsome places, modern Sibiu is a visitor's delight, mixing the best of the medieval with a modern outlook that has convinced some of the biggest names in the hotel business (and, of course,
In Your Pocket
) to open up here.
With a population of just over 170,000, Sibiu is not the largest city in Transylvania, but with its international airport, go-ahead mayor and recently renovated Old Town, Sibiu is now a genuine rival to better-known
Brasov
as Transylvania's finest visitor destination.
While much of the credit for Sibiu's rise to superstar status must go to its mayor, a Saxon, the European Union helped out a great deal when it named the place
European Capital of Culture
. Although it is now almost five years since the city held the title, the many benefits of that year in the sun remain. 
The Old Town was the biggest beneficiary, with many its old houses, squares, theatres, museums and palaces all being lovingly renovated, creating a medieval ambience fit to rival anywhere in this part of Europe.