Pushkin and Pavlovsk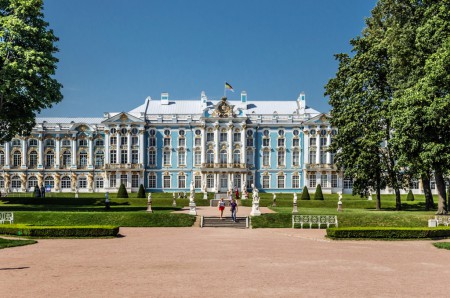 poet Alexander Pushkin
. In 2010 the town celebrated its 300th birthday and following intense restoration works Pushkin's many treasures are sparkling. Regardless of the time of year, sightseeing opportunities abound from the spectacular Catherine Park and Amber room of
Catherine's Palace
to the quieter
Alexander Palace
or the
literary school museum
. For a bite to eat there are good Russian restaurants in town as a well as one or two pubs.
Pavlovsk may lack the glitz and glamour of its more famous neighbour but it holds its own in
historical significance
,
sightseeing opportunities
and boasts a less manicured pastoral elegance that is all its own. Not to mention being slightly eschew of the standard tourist trail means a less crowded trip, with a chance to see the locals enjoying their own culture.