Krško In Your Pocket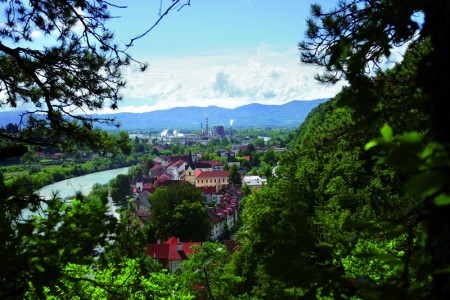 Krsko Slovenia
Even in a country as diverse as Slovenia, Krško manages to stand out for the dizzying array of sights and activities that it offers visitors. While in the minds of most Slovenes (and resident foreigners such as ourselves) the name Krško inevitably bears a strong association with the nuclear power plant situated a few kilometres downriver, for those have had the privilege of spending any time in the area, atomic energy more or less becomes an afterthought. Stretching from the Bohor mountain range in the north to the Croatian border in the south, the municipality encompasses everything from roman ruins and medieval castles to sprawling vineyards and tourist farms and pretty much everything in between - including of course the aforementioned nuclear power plant and what was once one of Yugoslavia's most productive coal mines.

Must-see highlights include the town of Krško itself, which straddles the mighty Sava river and has a beautifully kept historic centre that likely makes for the region's most rewarding walking tour. To the north is Brestanica, which is home to a magnificent castle, an absurdly large basilica and a hostel run by one of Slovenia's only Olympic gold medal winners, and the former mining capital of Senovo at the foot of the Bohor mountains. To the south is wine country, or more specifically Cviček country - the light and slightly sour wine that the vast majority of inhabitants of southern Slovenia consider to be the most indispensible liquid in the world (which is only the slightest of exaggerations!). Aside from the various smaller vineyards, the area south of the Sava also boasts the world's first (and so far only) Embassy of Cvi

ček in the quaint hilltop village of Raka, as well as

Vinska Klet Krško, which is by far the largest producer of the wine.