Posavje In Your Pocket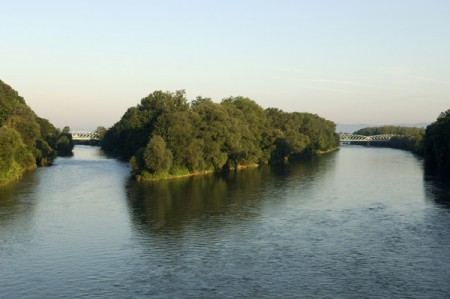 Situated in the southeast corner of Slovenia, Posavje is one of the country's most diverse regions, and is just waiting to be explored by visitors seeking the authentic Slovene experience without having to jostle with busloads of tourists. However, to say that Posavje is off the proverbial beaten track would be somewhat misleading as it lies along the main road and rail links between Ljubljana and Zagreb, making it easily accessible from either capital, both as a day trip destination or a convenient stopover on longer travels.


Consisting of six separate municipalities - namely Radeče, Sevnica, Krško, Kostanjevica, Brežice and Bistrica ob Sotli from west to east - Posavje is known first and foremost as one of Slovenia's premier wine-growing regions, but is also blessed with a host of natural, historical and cultural attractions.

Some of the many highlights include the magical repnice wine cellars in Bizeljsko, Krško's charming old town, Sevnica's beautifully restored castle, the cluster of churches atop Bistrica's holy mountain, the Božidar Jakac Gallery outisde the island town of Kostanjevica, and the traditional rafting experience found only in Radeče. While each municipality is a unique destination in its own right, wherever you go in the region you can be assured of finding welcoming people, tasty traditional food, excellent wine and beautiful natural surroundings to enjoy your time in.

Finally, we owe a special thanks to the region's local tourist offices and associations, as well as countless individuals, without whose help, insights and genuine hospitality the inaugural issue of Posavje In Your Pocket simply would not have been possible. As always we welcome any and all feedback, be it on Facebook, Twitter or even old-fashioned email.



"The operation is partly financed by the European Union, from the European Regional Development Fund. The Operation is implemented in the framework of the Operational Programme for Strengthening Regional Development Potentials for Period 2007-2013, Development priority: Integration of natural and cultural potentials, Priority orientations: Raising the competitiveness of the tourism economy."
The operation is partly financed by Municipalities of Posavje: Bistrica ob Sotli, Brežice, Kostanjevica na Krki, Krško, Radeče in Sevnica.