Koper In Your Pocket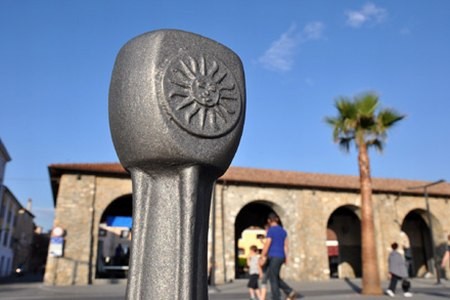 Your Pocket
that the Slovenian coast is in fact, simply, "the Mediterranean as it is." Brilliant, as is Koper, a town of not all that many people just an hour from
Ljubljana
, yet in attitude and outlook it might just as well be one million miles away. If Ljubljana reeks of Austrian influence, Koper is Slovenia's Italian connection. "It's Slovenia, Jim, but not as we know it."
Wandering around Koper's Old Town, all narrow streets and Venetian-style houses, you could be forgiven that you had indeed crossed the border into Italy. You are as liable to hear Italian spoken as Slovenian, there are Italian signs everywhere, and it's all a reminder that the border between one country and another has never really mattered all that much in these parts. Always something of a blur, it disappeared forever three years ago when Slovenia joined the Schengen block.
City Secrets? Don't miss a single one, get inspired with In Your Pocket.
Subscribe now for monthly

newsletter

: just send your NAME to
slovenia@inyourpocket.com
.