Slovenia's top resort town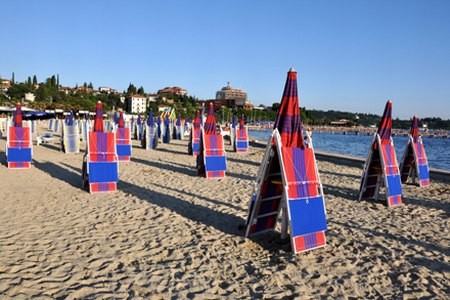 hotels
, 
restaurants
, conference centres, spas and 
casinos
 make it a popular destination for both foreigners and Slovenes, and an excellent base for day trips and excursions farther afield. 
Portorož has been a tourist destination as far back as the 13th century, when it developed a niche as a health resort, and towards the end of the 19th century it became widely known for the healing properties of its mud and salt water baths. This reputation has persisted till today, with the city currently home to no less than six different wellness spas and resorts. Aside from spas, Portorož alsoplays host to various national and international conferences, exhibitions and trade fairs, which enables the city to maintain a bustling vibrant air throughout the entire year. One of its largest annual events is Internautica, an international boat show held every May, which attracts over 400 exhibitors and 40,000 visitors - it's a sight to see even if you're not in the market for a new luxury yacht.