Art Galleries and public art in Johannesburg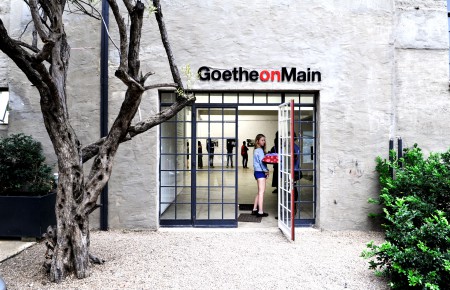 Nelson Mandela Bridge
, one without any remarkable landmarks that aren't communication towers or apartment blocks. And those are the polite remarks.
However, over the past few years an impressive and growing number of public artworks, at last count at more than 50 sites, have been installed. Most of it has been initiated by the city via a strategy implemented in 2006 that called for a public art levy to devote up to one percent of the construction budget on major city building projects to this end. The splurge on diverse public artworks has been directed at creating social cohesion and celebrating this former mining camp's uniqueness. Rather than putting the imprint of big men in history on the city map the works recognise the different communities that have contributed to make Johannesburg the city its is today.
Tour companies
 like 
Past Experiences
 offer excellent guided public art walks of the city.
Johannesburg has a dynamic contemporary art scene and its many private galleries are all free to visit and on opening nights, offer opportunities to meaningfully interact with local artists, a glass of wine in hand. Many also schedule Saturday morning art walkabouts. The area along Jan Smuts Ave in Rosebank and Parkwood is Joburg's very own Art Gallery Row, with a wide selection of contemporary art galleries which you can easily hop between on foot (see our interactive guide below). 
For detailed information on temporary art exhibitions currently on show see our What's On pages. 
Johannesburg » Sightseeing » Art galleries and public art