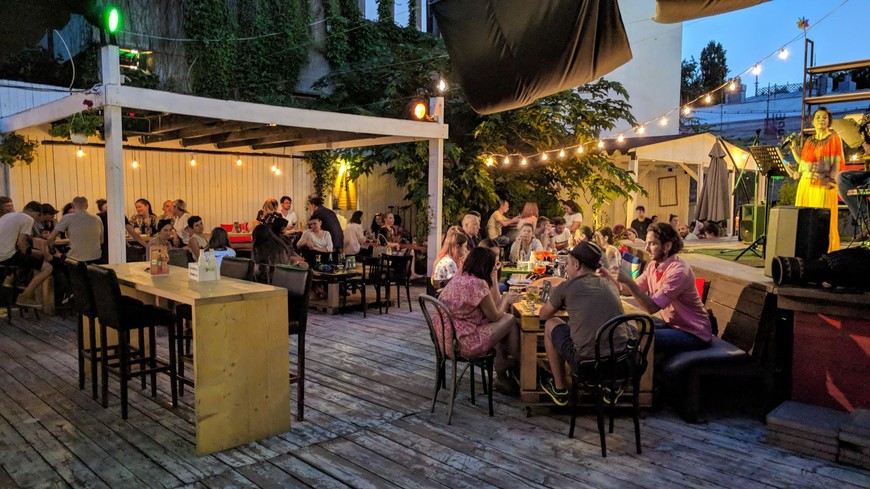 Live music (often jazz), theatre, cinema, stand-up comedy and an atmosphere reminiscent of America in the  1930s. Serves great food: fabulous ribs, a couple of cracking burgers (including a rather special pork and pineapple burger), homemade pasta. and huge salads. There is an enormous garden/terrace which is used for events during the summer, and the crowd that makes it here is a mix of ages, nationalities and one of the best in the city. We love the place.
Amenities
Metro
Universitate
Website
copperspub.webs.com/
Open
Open 11:00-02:00. Fri, Sat, Sun 11:00-03:00.
Price/Additional Info
€€€