Clara Stones celebrates a decade of coral workshop and store in Dubrovnik. We spoke with the artist himself, Vittorio Ceccarini.

Tell us about yourself, what you do and how you got there...
I grew up in Milan, Italy surrounded by gemstones, since my mother is also a jewellery designer. I was always creative and fascinated with all the sparkling stones when I would visit my mother's office. In my 20s I started to make jewellery. During a visit to Torre del Greco I was lucky to be introduced to the fascinating world of precious corals and this gave me an opportunity to learn so much, giving me passion and respect for this beautiful material. Since then I dedicated my life to spread the story of coral to the world.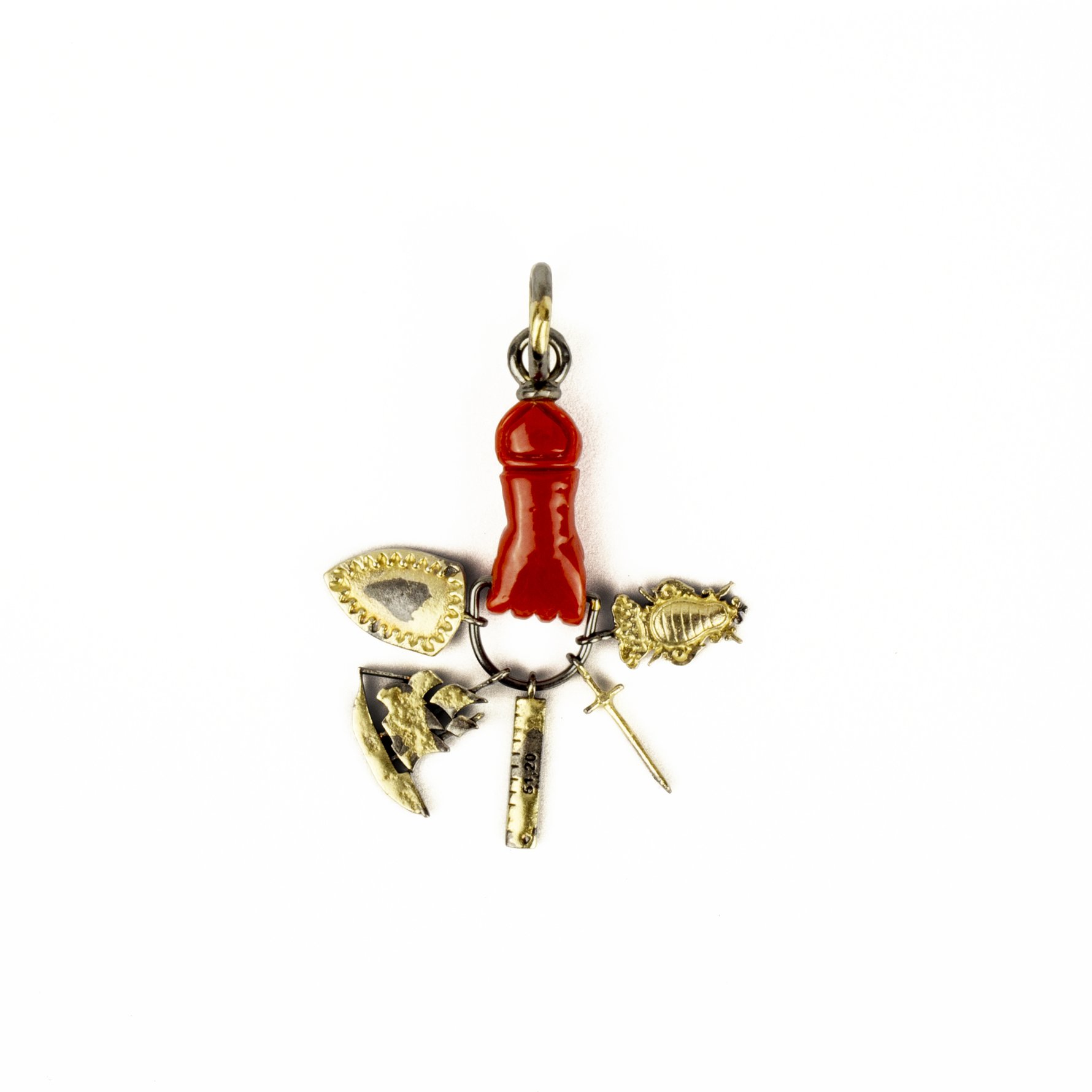 Let's kill the myth that coral jewellery is only affordable for the wealthy. What kind of person wears your jewellery?

All kinds of people wear and buy coral. The person that wears coral jewellery is different, curious and wants to stand out. I think people are attracted to the mythological and mysterious story of coral and there is something about coral and its natural red colour that has fascinated human kind since the dawn of time. Coral is one of the oldest materials used in jewellery making. Its colour symbolises Mars, strength and protection against evil. It can be a status symbol too, but I don't like to look at it that way. For me coral jewellery expresses the beauty and mystery of the underwater world. I enjoy designing jewellery and my team and I put the same amount of passion into every Clara Stones piece, whether a beautiful one-of-a-kind necklace or just a simple coral bracelet.

I heard there is a story behind the brand name?
The name is dedicated to a woman who raised me, my grandmother Clara who passed away 2 years before I moved to Croatia, so when I needed to choose the name for my brand Clara was a natural choice. Stones came naturally because it sounded good together, and we use some of the most unusual gemstones in the market together with coral. I wanted my brand to represent pure love.

Vittorio, as a designer, where do you draw your inspiration from?
I don't want to sound clichéd and say I am inspired by nature, sea, sunsets, but I draw my inspiration from everywhere, whether it is traveling, a scene in the movie, a comic, a joke I hear, people I see on the street or meet in the store. Dubrovnik and its great history and jewellery tradition are also a never ending source of inspiration. I want my jewellery to reflect a special moment of peace, harmony, happiness.

If I wanted to purchase a piece of coral jewellery in Dubrovnik what are the top three things I have to keep in mind?
Not everything that is red is natural red coral. We are not killing the sea; red coral is protected and extraction is regulated and sustainable. Visit our Clara Stones workshop to find out more about this fascinating material.

What is the easiest way (if there is one) to differentiate fake from real coral?
There is a lot of fake red coral and dyed tropical and bamboo coral on the market sold as natural red coral. What we call precious red coral or Adriatic coral comes from the Latin Corallium Rubrum and it is a unique species of coral that grows only in the Mediterranean Sea, including the Adriatic. Red coral has a unique composition that gives it a natural red colour and specific hardness suitable to work with. For a person who has never seen coral it can be difficult to tell the difference between real and fake. After you experience real coral you will see the difference easily.

If you are in doubt ask for a certificate of authenticity with the Latin name of the coral.