Chef Chantel Dartnall  has long held the title of "South Africa's princess of posh nosh", according to local culinary expert Anna Trapido. We can see why. Dartnall has clocked up so many local and international awards for her botanical inspired fine dining, and on such a regular basis, you have to wonder where she puts them all. Added to that, where's the one place you are sure to find a princess? Dartnall's now-iconic restaurant Mosaic, is housed in The Orient boutique hotel, a grand North African-styled castle hidden away in the bushveld of the Elandsfontein reserve, about 30 minutes drive west of Pretoria.
Getting to the Arabian fantasy at The Orient hotel
Once off the winding roads through the valleys of the lower Magaliesberg, you slowly snake your way through the grounds of the hotel (look out for zebras and kudu along the way). Soon a terracotta-coloured tower topped with a dome emerges above the treeline, followed by another and another. Once through the massive gateway and onto castle grounds, the scene is already set for an experience entirely beyond the ordinary.

Many self-confessed local 'foodies' (particuarly those from the Cape) often lament Gauteng's lack of fine dining destinations. Most especially they weep for the lack of grand wine farm restaurants that look out over the majestic mountains of the Cape, setting a special scene for molecular gastronomy.

Lacking the mountains, the wine farms and perhaps too that all-essential whiff of pretension one sometimes finds in the Cape, Dartnall and her family have simply built their own fantasy, The Orient, right at home. A fabulously over-the-top, luxuriously furnished, mish-mash of north African, Mughal and Arabic influences, plonked in the middle of what was once farmland.  A venue to whisk yourself away for a day (and a night if you stay over at the hotel) and be transported away from the ordinary.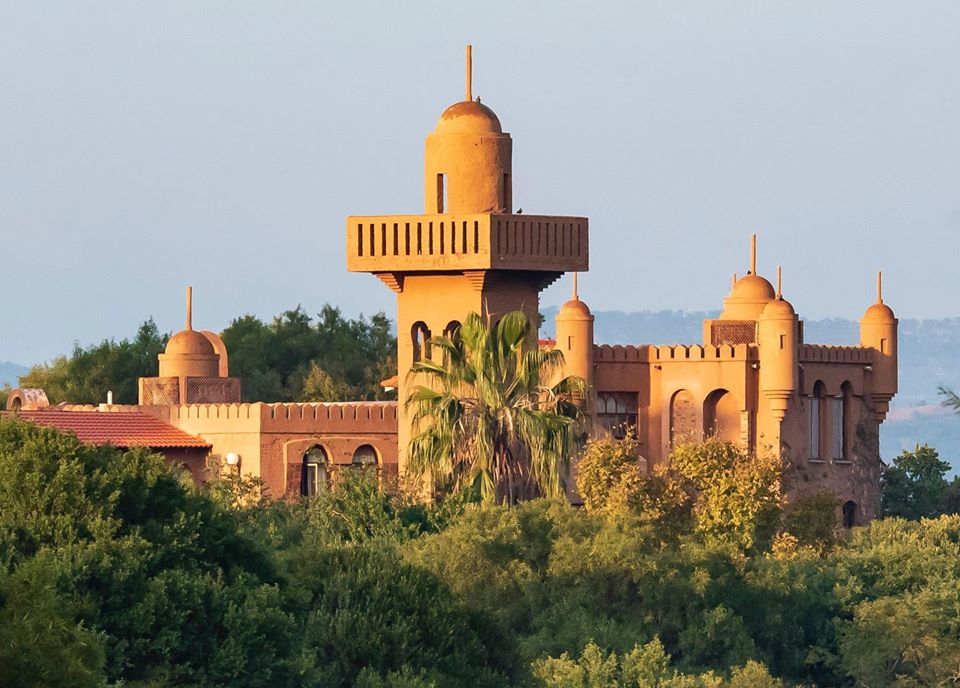 During lockdown much of The Orient team remained on-site, expanding the fantastic gardens, tending to the apiaries from where the Mosaic restaurant sources its honey, working on the impressive expansion of The Orient's huge art gallery and generally keeping the place in tip-top shape. After entering the serene grounds of the property, one can only imagine what a strange yet magical experience it must have been to 'stay at home' here.

We arrived with at least an hour to spare before lunch to ensure ample time to explore the property and admire the early 20th Century South African art in the gallery (The Orient is said to have an incredible 1000 artworks on display!). We definitely recommend giving yourself some time to enjoy a wander around the many hidden gardens which open up, one after another. Get lost while you meander from courtyard to courtyard, taking in all the incredible details that wait around every corner such as hanging gardens, terraced water features, sculptures, exotic flowers and incredible carved doors sourced from ruined Mughal palaces.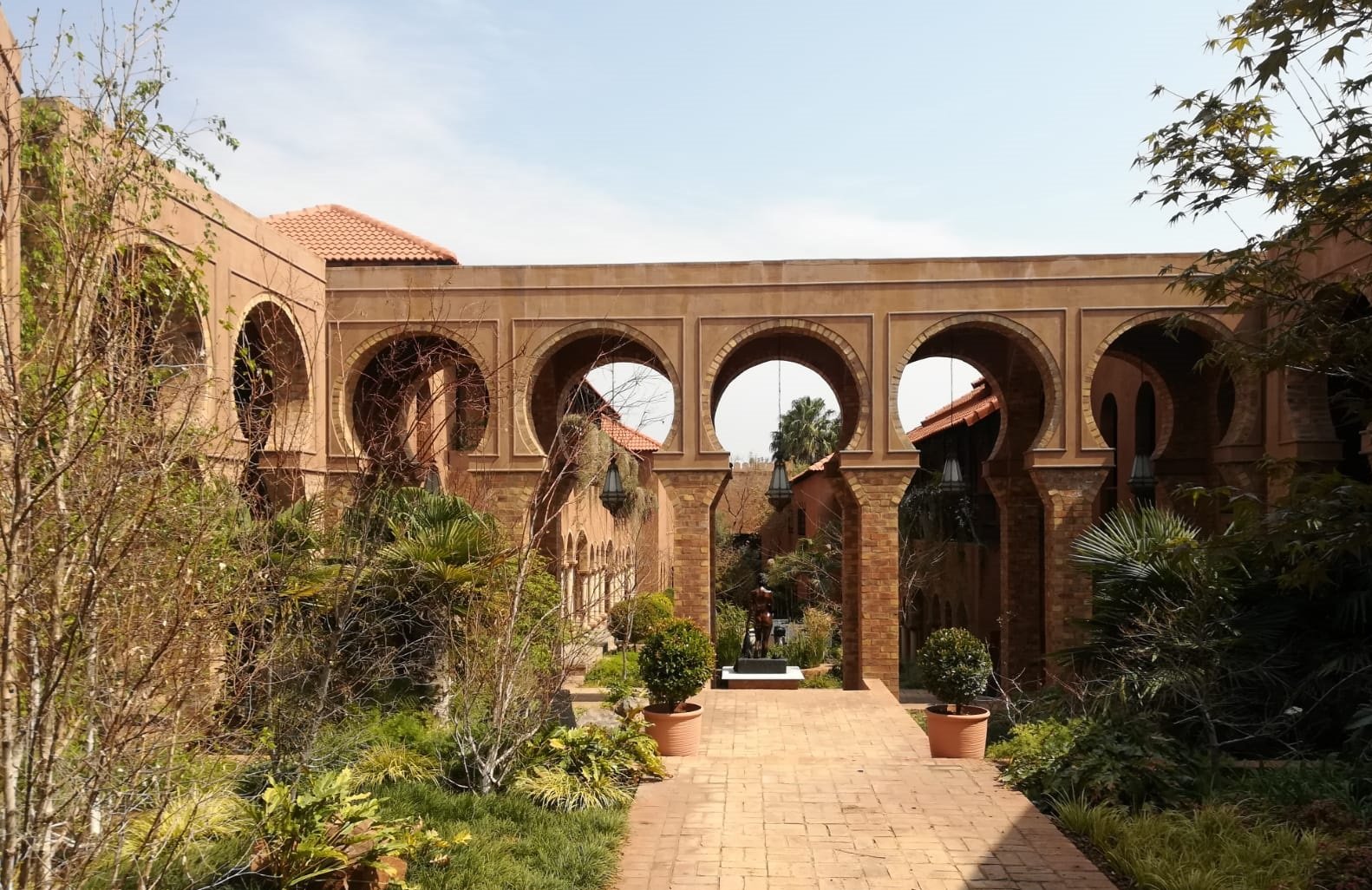 Most importantly you'll want to arrive early to simply soak in the peace and tranquility, the sounds of the gentle trickle of fountains and a variety of birdlife. It really helps set the scene for a beautiful dining experience. Better yet, book a room at the hotel and make a weekend of it, the breakfast is said to be outstanding.

It is often remarked that Chantel Dartnall differs from some other celebrated chefs for her entirely calm and constantly cheerful demeanour. It is said the Mosaic kitchen, gently hums with focus and calm, as opposed to the ultra high intensity which defines most professional kitchens. Perhaps it is spending all her time in such peaceful and beautiful surroundings that is the trick. 
Botanical fine dining at The Orient
After exploring The Orient grounds we were led to the restaurant itself, Mosaic, which somewhat incongruously is modelled after the Art Nouveau dining rooms of fin de siècle Paris. At the core of Dartnall's cuisine is a passion for what she terms 'botanical' cuisine, as well as a love for Paris.

The experience of the seasonal menu that we tried begins with a poem, setting the theme for the menu and on the table you'll find a neat box of cards with stories written by Dartnall that describe the inspiration behind each dish as well as outlining some key flavours (if she were to list every ingredient, this box would become an encyclopaedia!).

From here settle in for a glorious procession of dishes served over several hours and preferably enjoyed with a wine pairing. The restaurant's cellar is also frequently celebrated as being one of the best in the world and Mosaic's outstanding sommelier Moses Magwaza has clocked various awards over the years for his flawless work.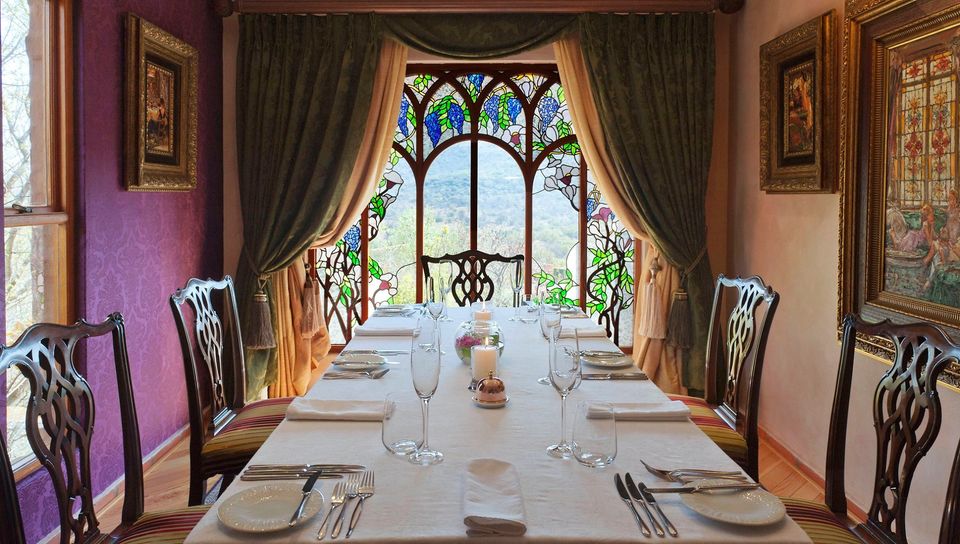 To try and even begin to describe every dish enjoyed in one of Mosaic's degustations is to somehow go back and add definitions to each individual element that has combined to a favourite memory. The 'degustation' is truly an experience. A journey of a dozen dishes emerge in sequence, with names like Little Luxuries and Summertime Dreaming, dainty preludes and remise en bouche appear in between plated in extraordinary ceramics, bread becomes a very special occasion with the addition of a soft glob of heavenly truffle butter, wine is poured... We'd say the service is even better than silver, it's gold.

Dartnall's descriptions start to emerge like poetry. She talks of her fond memories of childhood holidays playing in rock pools by the sea. You sit and dip your mother of pearl spoon into a gelee 'tidal pool' presented in a delicate ceramic sea urchin and then marvel at a taste and texture that somehow conjures in your mind both the scent of the sea, the memory of bare feet in sand and the colours of the coast, all at once.

Everything is remarkably delicate yet layered with clear flavours and high technical skill. The plating is extremely pretty. Once you become more familiar with the tiny flowers, which not only decorate the plates but add subtle flavour and texture nuances, such as the distinctly oceanic crunch of cape oyster plants or the faint aniseed of fennel flowers, you start to recognise the plating as a form of art.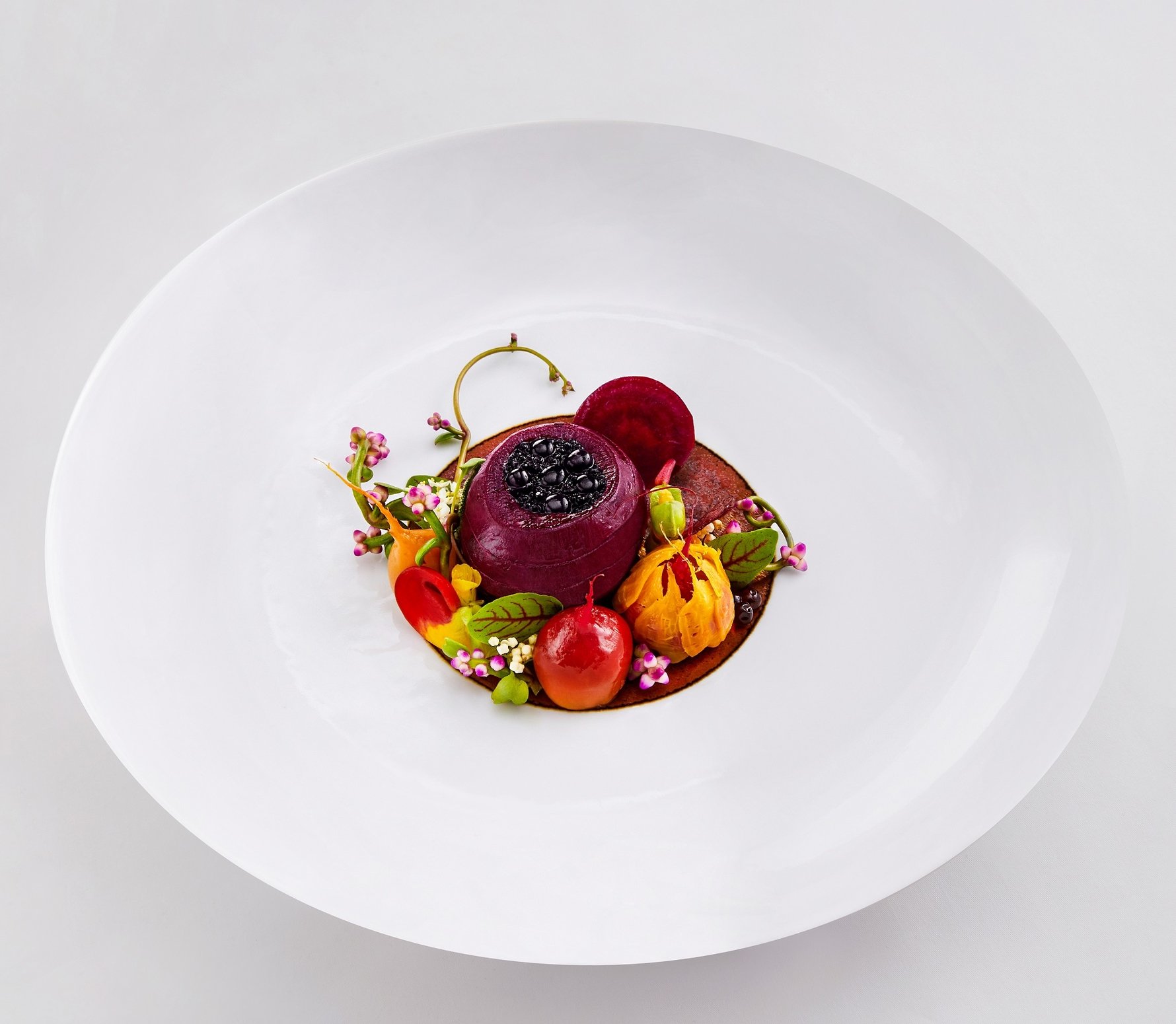 After so many dishes it becomes hard to pinpoint a standout, and with this level of complexity, should one? But certainly the rich yet delicate rabbit terrine was my major highlight as was the luxurious langoustine nestled under savoy cabbage and the Blink-Blaar-Wag-'n-Bietjie, a spectacular arrangement of 36-month matured French cheese Comté with beeswax honey cream and delicate honeycomb lattices.

After hours of culinary adventure, somehow all too soon it was over. Half a day of reconnecting with the pleasure of long, leisurely fine dining, and all of a sudden it finally dawned that in fact, at some point... yes really!...one has to leave.

Which is why we wholeheartedly recommend a stayover. Extend the magic even longer, luxuriate in the secret gardens and the sounds of the birds, treat yourself to some more wine and sleep like a sultan in your own Moorish tower. It's pricey, but worth every penny.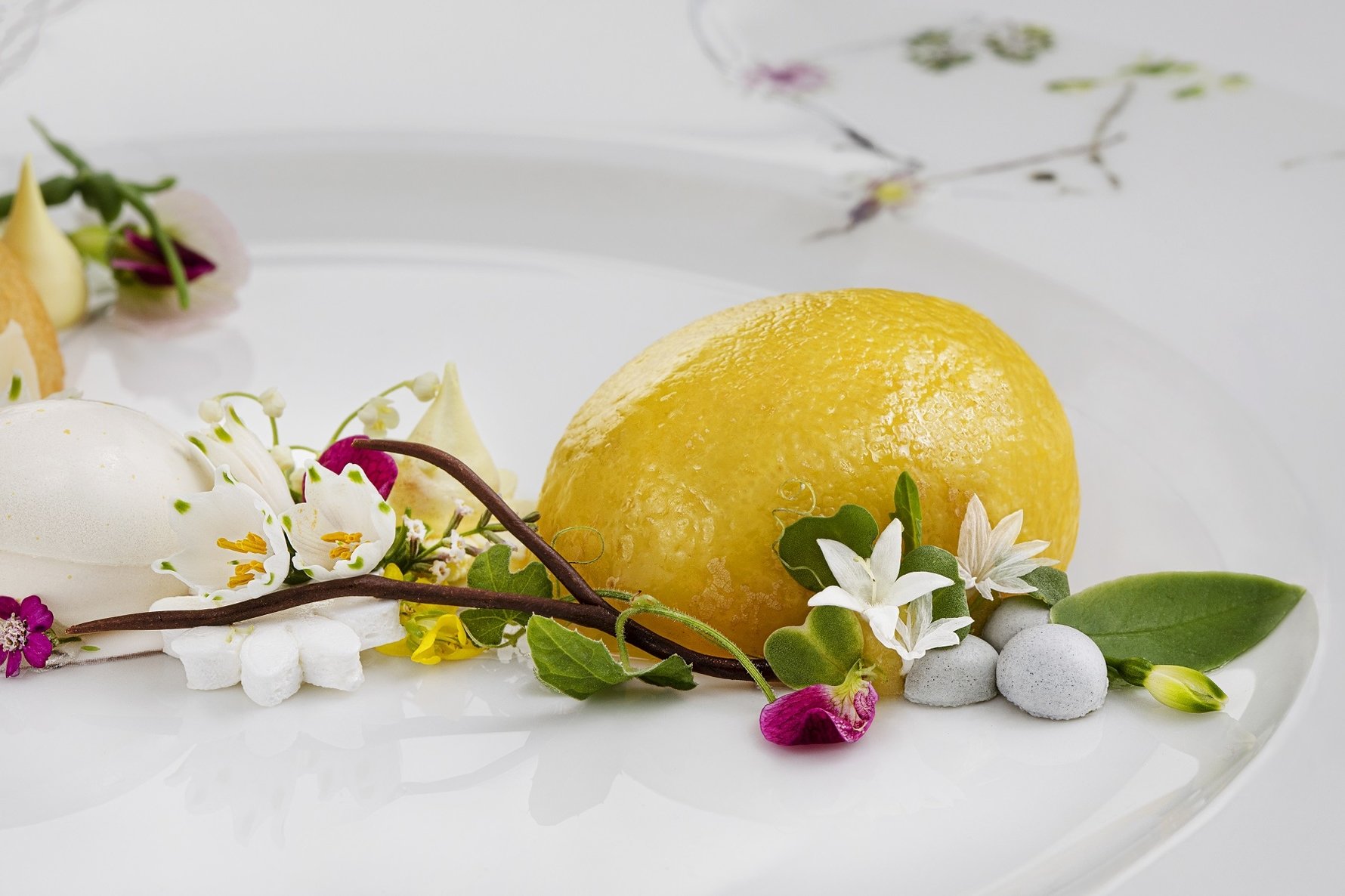 NEED TO KNOW:
Lunches and dinners at Mosaic at The Orient are by prior booking only, and you should be warned there is usually a waiting list so start making your plans early! September 2020 is already fully booked and there are only a few sittings left in October 2020. You can make reservations online at restaurantmosaic.com

Excluding wine pairings menus are priced from R2,125 per person for The Grande Degustation, R1,660 per person for the smaller Market Degustation. Wine pairings cost from R530 per person.

*Johannesburg In Your Pocket visited by invitation of the restaurant. Views expressed in this review are our own.