The annual Turbine Art Fair (TAF) – happening online and in Illovo from September 30 to October 3 – is consistently one of the best events in Joburg if you want to discover and buy art by new and emerging artists. There's a focus on accessibility and diversity, both in terms of prices and the works on offer. TAF aims foremost to foster and grow a local market for admiring, buying and collecting contemporary art, and to give emerging artists a vibrant platform in which to meet new audiences.

In addition to an array of specially commissioned exhibitions and installations showcasing works by exciting young artists, the fair also brings together dozens of art galleries as well as studios and collectives. Ahead of Turbine Art Fair 2021, we take a look at eight local art collectives and studios taking part in 2021 that we think you should check out. 
Artist Proof Studio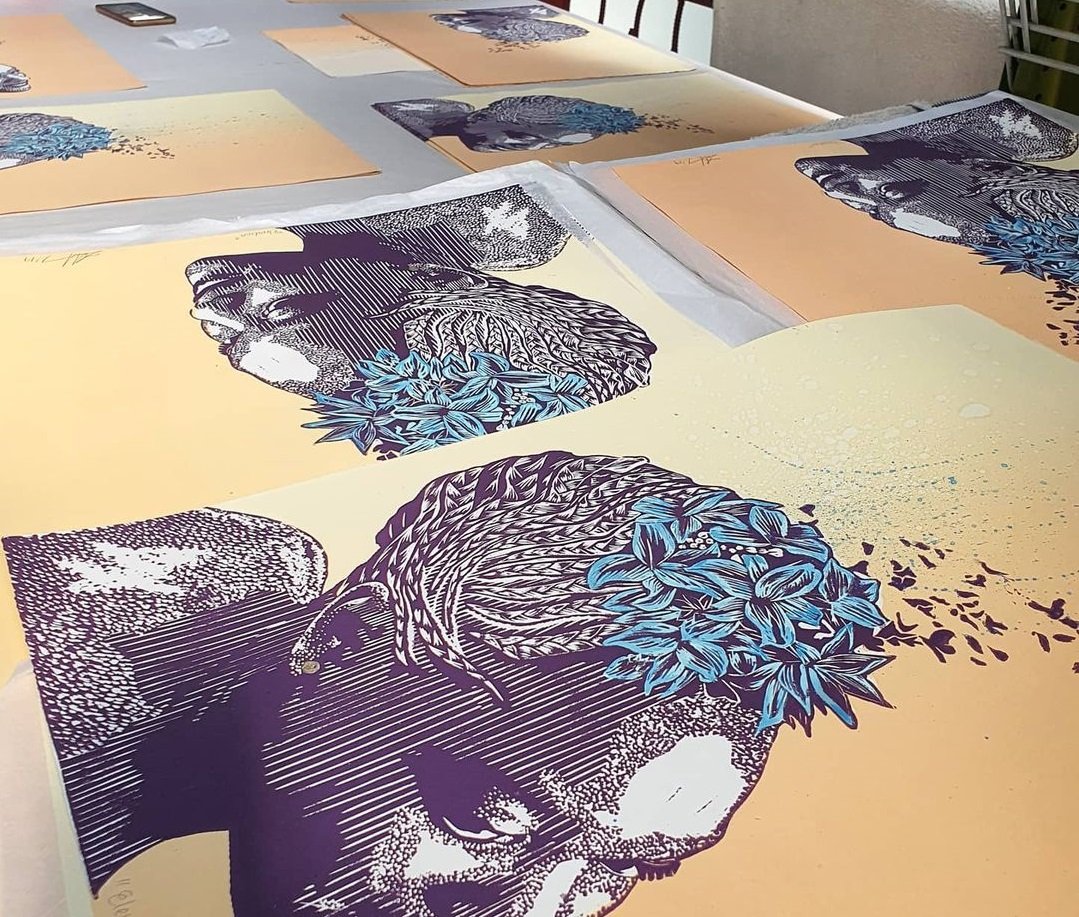 One of Joburg's most established print art studios, Artist Proof Studio has helped foster the careers of many a talented Joburg artist over the years and remains a vital launching pad for local emerging artists. In 1991 returning exile and artist Kim Berman and Nhlanhla Xaba, an up-and-coming Soweto artist, founded Artist Proof Studio to develop talented artists from disadvantaged backgrounds. Tragically Xaba died in 2003 in a fire that destroyed the original studio premises. The studio later moved to the Bus Factory building in Newtown and in 2021 moved again to an expansive new home in Houghton Estate near The Wilds. They've worked with a host of now very famous artists over the years and every year they bring hundreds a huge selection of unique prints to sell at the fair.
Find out more: The Houghton studio is open to visitors and has an excellent shop where you buy prints as well as an extensive online shop, checkout artistproofstudio.co.za for more.
Bag Factory Artists' Studio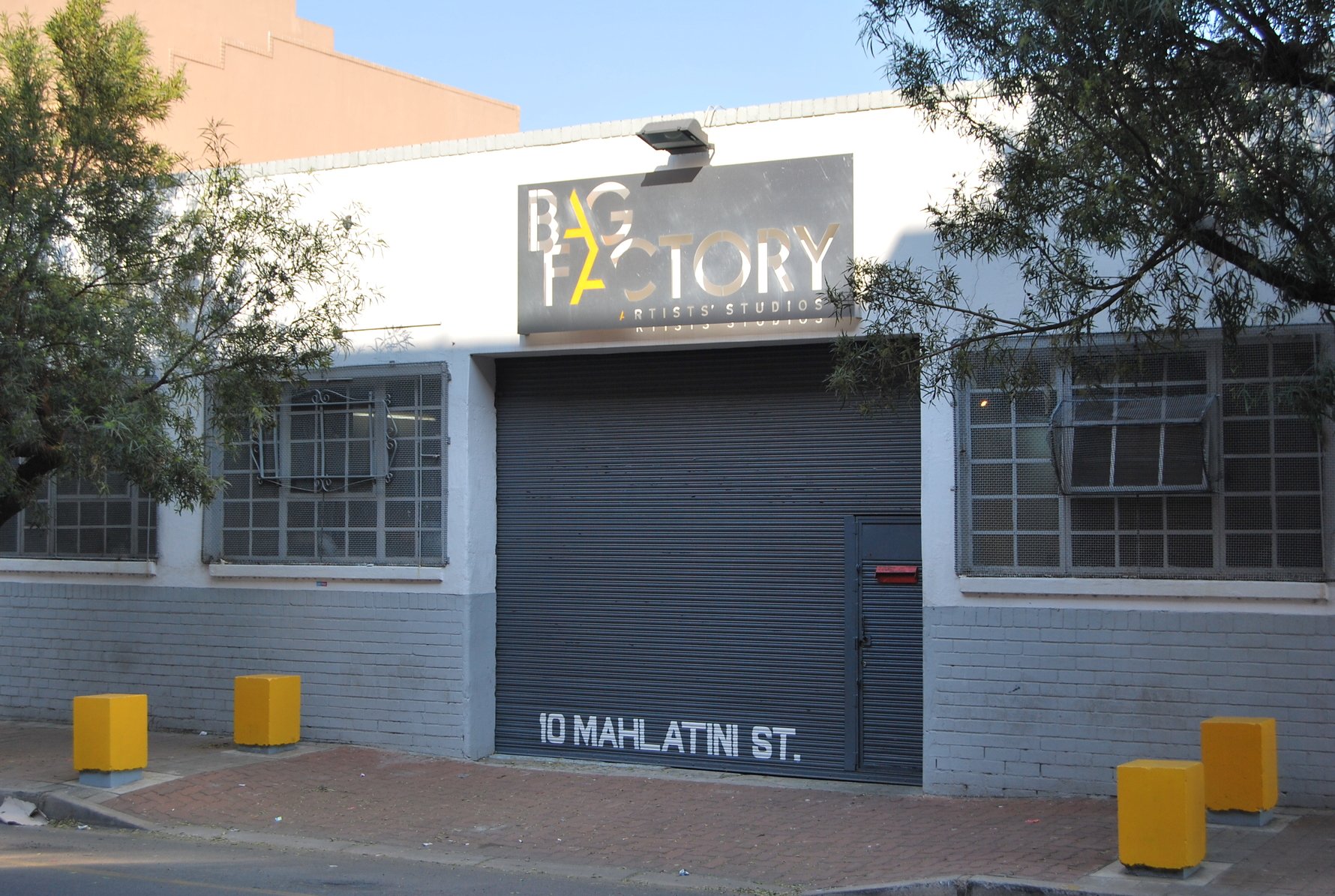 One of the first collective artists' studios in South Africa, the Bag Factory launched in 1991 in an old factory in the colourful community of Fordsburg on the edge of the inner-city and remains here to this day. The building contains 18 studios and hosts regular artist residency programmes and temporary exhibitions. Since its inception Bag Factory has continually strived to provide space for local visual artists from disadvantaged backgrounds. Resident artists work in an array of mediums, from print and paint to mixed-media installation and sculpture and there's always something new and different waiting to be discovered.
Find out more: Bag Factory is located at 10 Mahlathini St, Fordsburg and regularly hosts exhibitions and other art events. Visits are by appointment. Email info@bagfactoryart.org.za to arrange a visit and explore the latest happenings at bagfactoryart.org.za.
Blaque Inq Contemporaries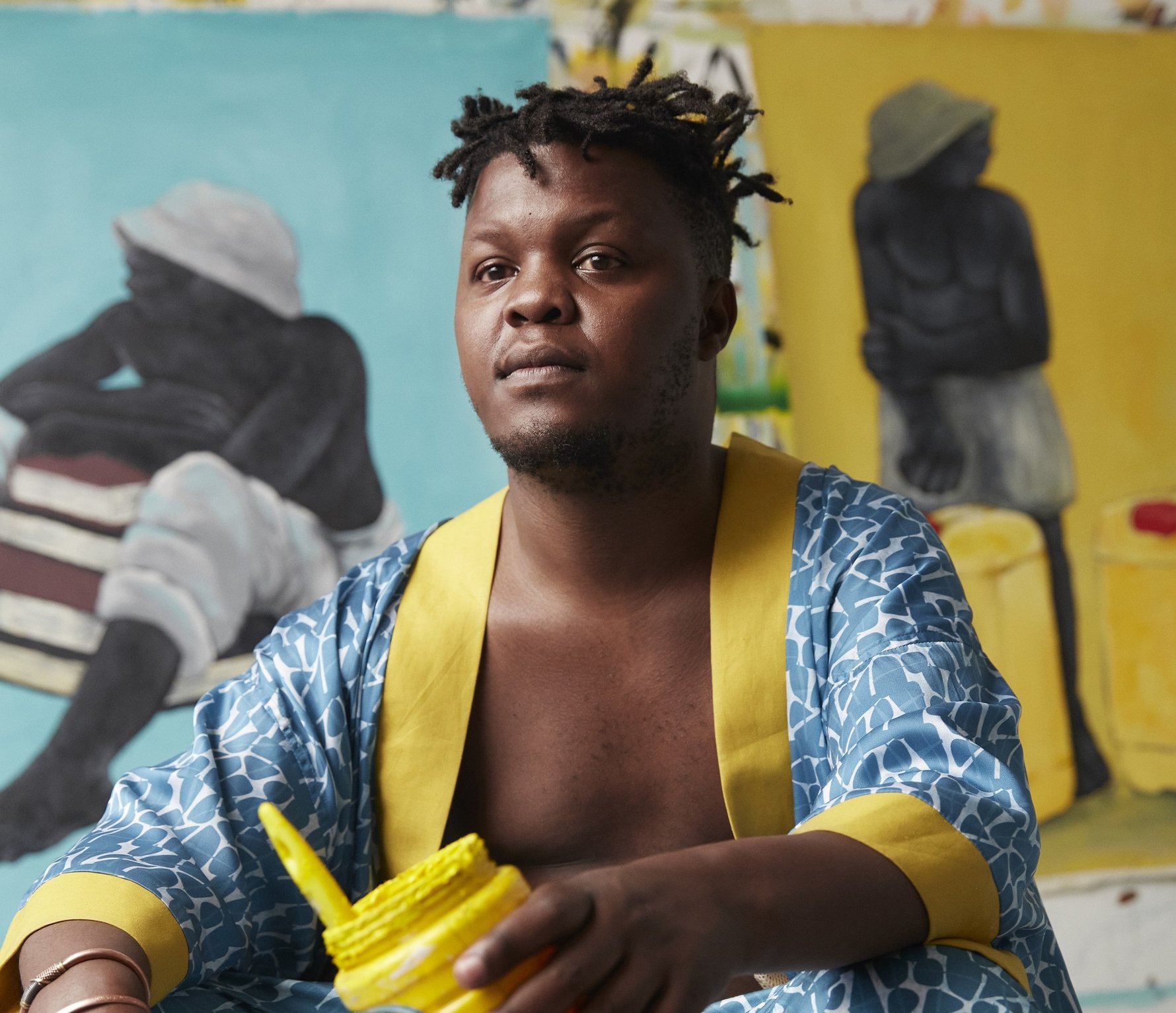 Blaque Inq Contemporaries (BIC) is a community arts collective that brings together professional artists and newcomers to find new ways and spaces to exhibit their art. With a focus on collective curation and interaction between works and artists, the collective works to help emerging artists exhibit in non-conventional pop-ups and temporary galleries and connect with new audiences who prefer to "think outside the white box". Often focused on photography, this year at Turbine Art Fair BIC presents a solo painting exhibition by Thokozani Madonsela exploring concepts of identity and emotion.
Find out more: Follow BIC's latest exhibitions and events on Instagram here.
David Krut Projects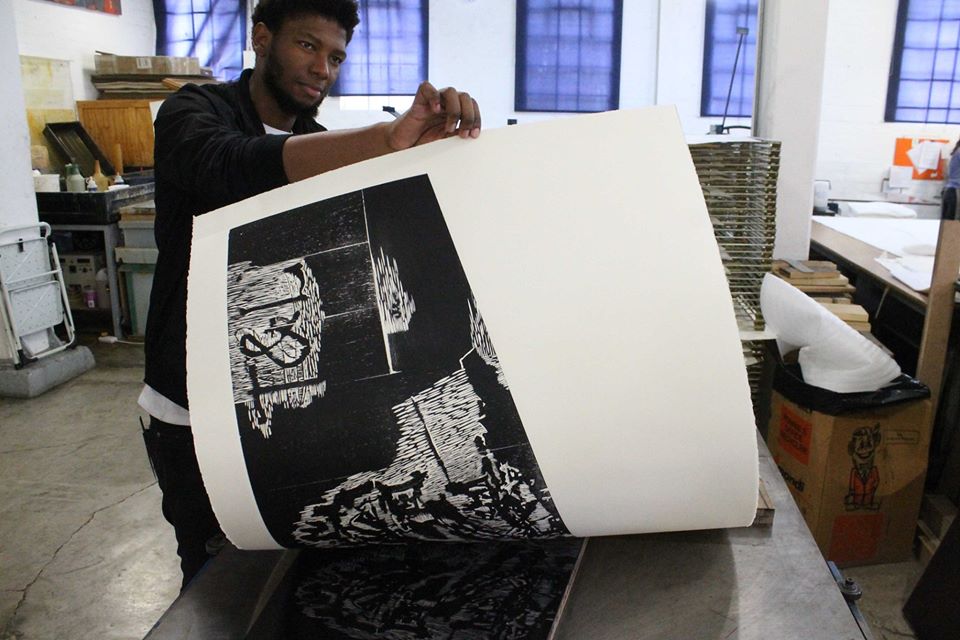 David Krut Projects has three Joburg venues; a bookstore and gallery in Parkwood and the David Krut Projects workshop at Arts on Main in Maboneng. Also present in New York, this is a fine art print studio that works with some of the biggest names in the South African art world, including William Kentridge. At their impressive Arts on Main workshop the David Krut team of master printmakers specialise in the painstaking techniques of intaglio, relief and monotype printing. Every year they strive to bring a variety of works and styles to the fair, representing the great range of famous and lesser-known artists who work with the studio.
Find out more: Check out the David Krut Gallery and Bookstore at 151 and 142 Jan Smuts Avenue in Parkwood and visit the David Krut Projects workshop at Arts on Main in Maboneng. You can also follow all the latest about exhibitions and works in progress at their excellent website davidkrutprojects.com.
Living Artists Emporium (LAE)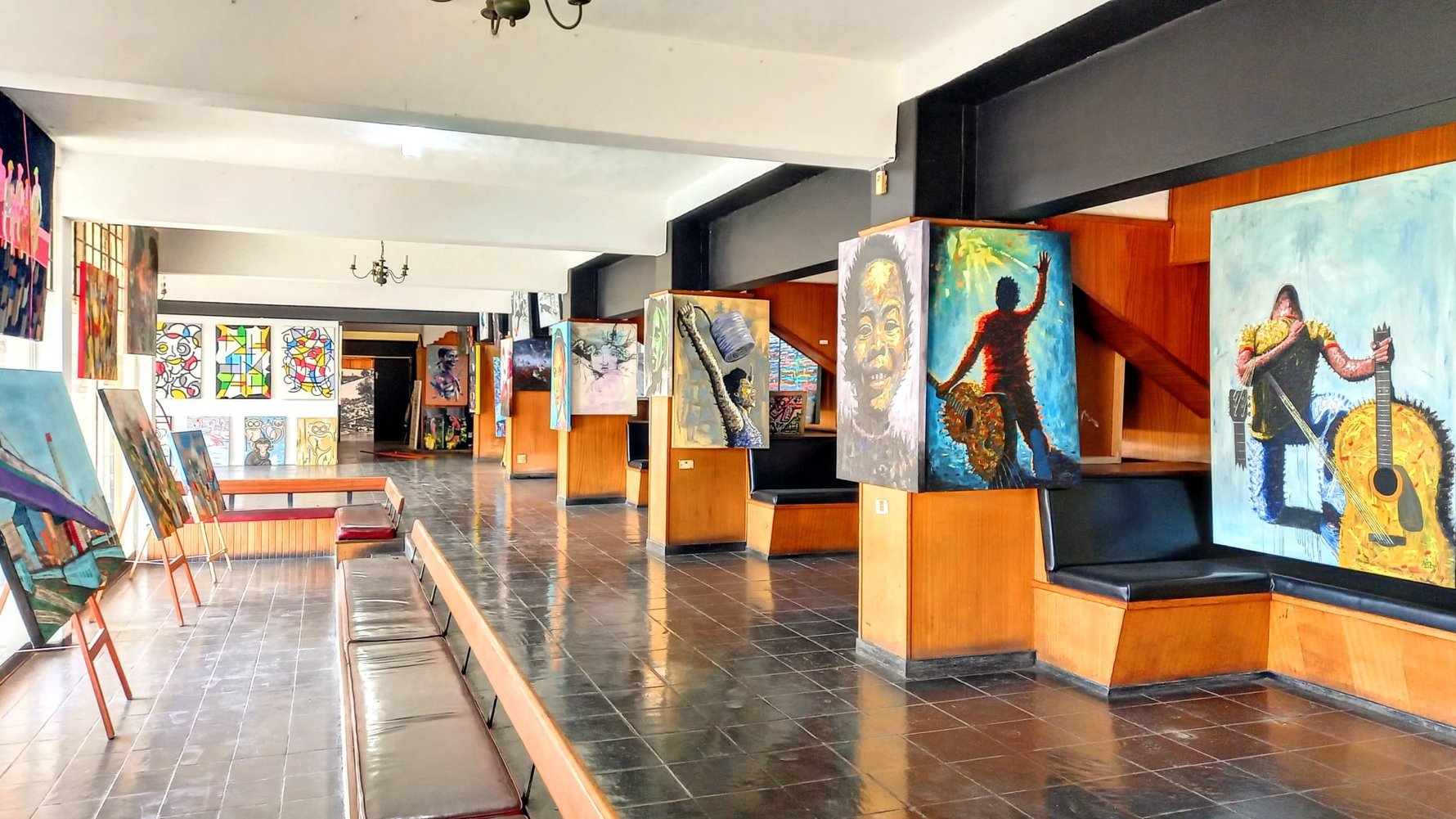 "Send us the rules of art and we will break them" is this art collective's manifesto. Its Ellis Park headquarters is located in the clubhouse of the once-grand Ellis Park tennis club that played host to visiting champions the likes of Jimmy Connors and Billie Jean King. Today there's very little chalk dust. Instead, you'll find violent brushstrokes, art hanging sideways, and lots of vivid colour filling the workspace. Focused on supporting emerging artists starting out their career, LAE works tend to go bold on colour. Big and bright paintings, often with a Joburg pop of personality, are the order of the day.
Find out more: LAE is located at the Ellis Park tennis club behind Ellis Park stadium. Plan a visit and explore the online shop at livingartistemporium.co.za
The Monotypebabe Curatorial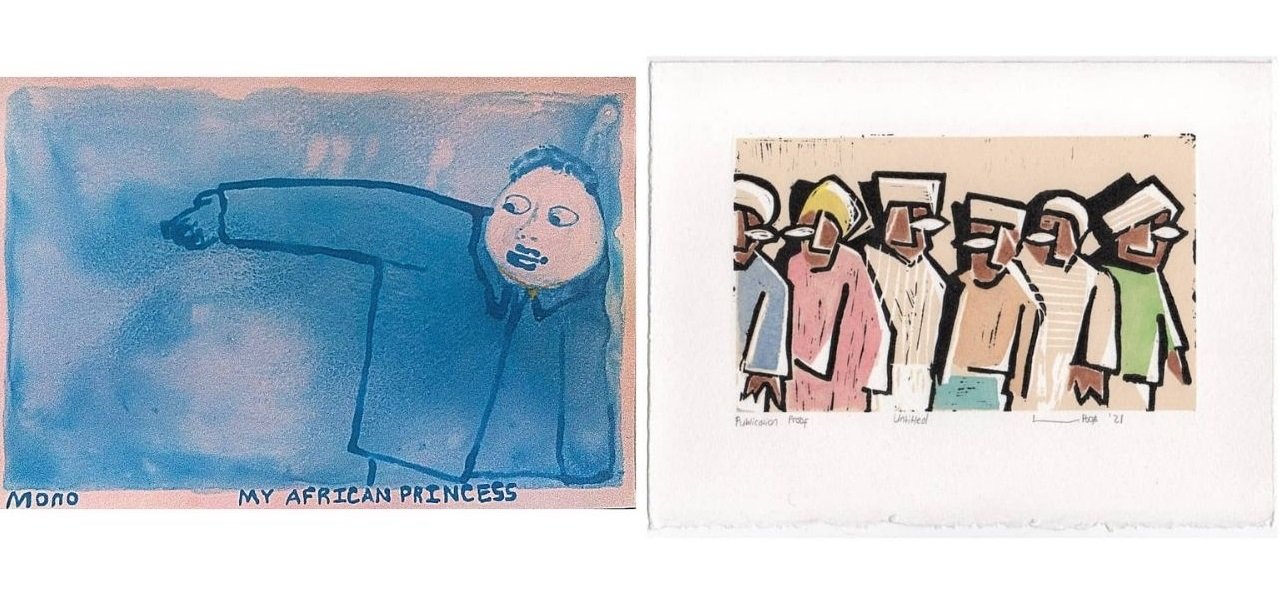 Lebogang Mogul Mabusela refers to herself not as a printmaker but as a 'monotypebabe' and is the curator and co-producer of the Monotypebabe Experience. Launched during a three-month residency at Joburg's Bag Factory studios, she challenged 17 local artists to condense their ideas into small-scale works, each no bigger than an A4 piece of paper, which she printed on her small printing press. From here an ongoing collaborative project has grown and she will be bringing to the fair an enticing collection of unique small-scale prints.
Find out more: Follow the Monotypebabe Curatorial here on Instagram.
LL Editions Contemporary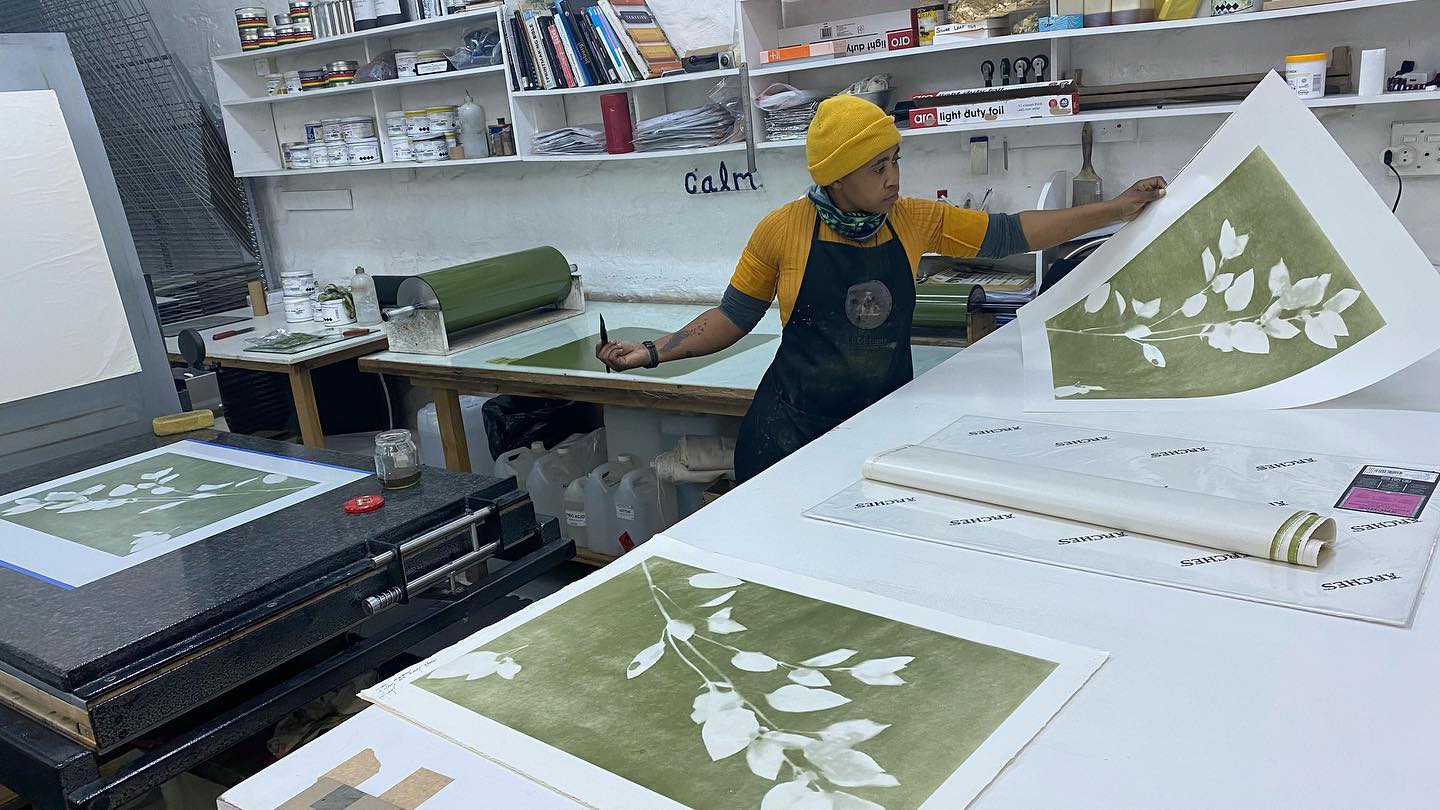 Also based at Bag Factory, Legate Lithography Editions (LL Editions) is a Joburg lithographic print studio led by master printmaker Leshoka Joe Legate that collaborates with young early-career and established artists. Some major names on the contemporary scene who have worked with LL Editions include Lady Skollie, Blessing Ngobeni, Mary Sibande and Wayne Barker. The studio aims to work with artists who have little or no printmaking experience, ensuring the artists are challenged to push their creative boundaries and produce something truly different and unique. The artists bring the inspirations and the studio then brings in the expertise, using high-quality acid-free papers and lightfast inks to produce the finest printed lithographs.
Find out more: for more on their latest shows and collaborations visit lleditions.co.za.
Studio Nxumalo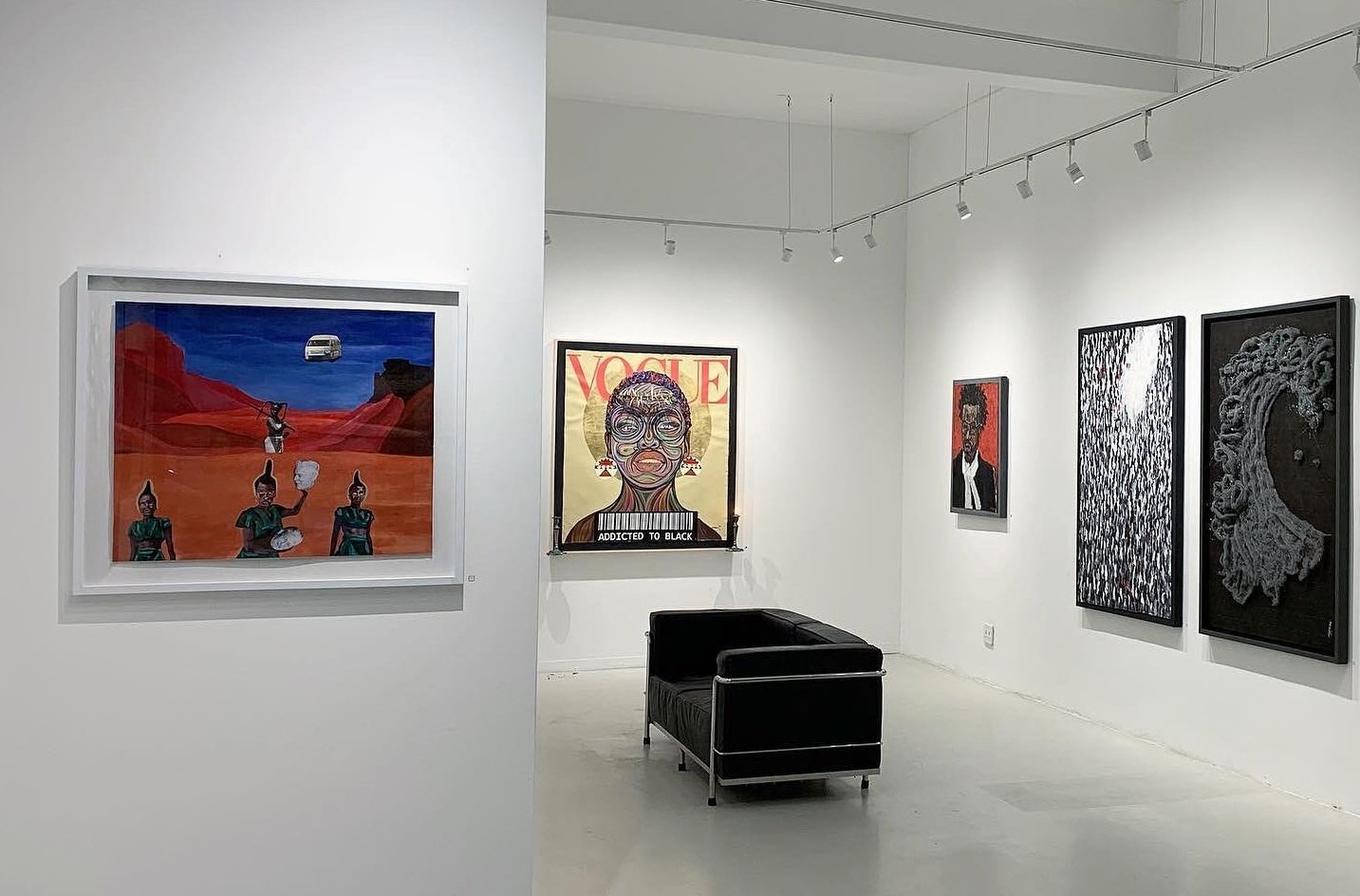 Founded by photographer Musa Nxumalo and writer Shandukani O. Mulaudzi, Studio Nxumalo is a cultural organisation that initiates and curates projects with local artists, writers, and thinkers. This is a Joburg studio that has quickly become renowned among local exhibition goers for its careful and considered curation. Their collections typically bring together unusual and engaging artworks that diverge from what can sometimes seem to be ubiquitous local art trends. By mixing new works by emerging, mid-career and established artists, there's always something different to see making this an exciting new addition to this year's Turbine Art Fair.
Find out more: Follow Studio Nxumalo's latest exhibtions and activations here on Instagram.