This store located in an historic building in Marshalltown, Johannesburg's original financial and mining centre, is the brainchild of South Africa fashion designer and retail entrepreneur Thula Sindi. AfricaRise in the city centre is a sister store to the first branch located in Sandton City. It's also unique in showcasing a wider range of African fashion labels, as well as fine art, craft and jewellery. 

Expect to find top South African labels David Tlale, Thula Sindi, unique accessories and shoes by Maria McCloy, and menswear label Ephymol along with established and emerging designers from across the continent. Other brands showcased at the store include womenswear by Felicity Shiba, Ditsala jewellery and watches, Lashongwe Designers, Afro-futuristic luxury brand Imprint, streetwear label Nguni Brand, and the crafted textile and ready to wear brand Serati Ltd.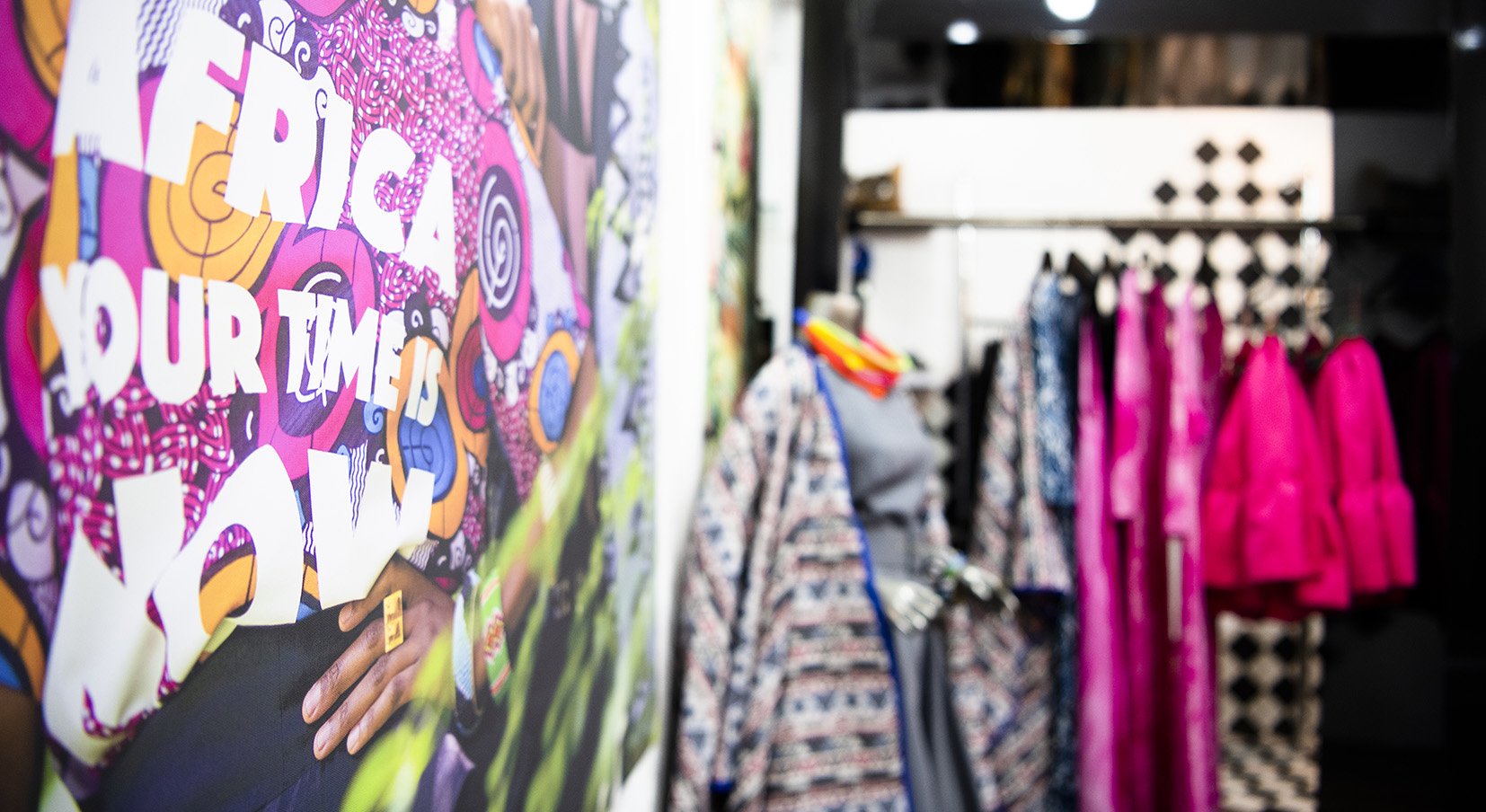 While the Sandton store is a compartmentalised department store AfricaRise in the City Centre is all about creating an eclectic experience that matched the energy of the city outside. Read our interview with Thula Sindi here.

You can also browse and buy from the AfricaRise store online.