In the space of just a few months Covid-19 has changed absolutely everything about travel. Currently South Africa's borders remain closed for international travel while in June some South African airports, including the largest OR Tambo International, reopened to facilitate inter-provincial travel for business travellers. If you are going to be taking a flight within South Africa soon, or are looking at buying a domestic flight ticket, here's everything you need to know about the 'new normal' of flying in South Africa.
Which airports are currently open?
South Africa's airports are set to reopen in phases. Currently we are in phase one which means only four major airports are open: OR Tambo International Airport and Lanseria Airport in Joburg, Cape Town International Airport and King Shaka International Airport in Durban.

In 'phase 2' Kruger Mpumalanga International Airport, Polokwane International Airport and Bram Fischer Airport will reopen and in 'phase 3' Kimberley Airport, Upington Airport, East London Airport, Umtata Airport and Port Elizabeth Airport will reopen. 
Which airlines are currently flying in South Africa?
As of June 12, 2020 FlySafair, Mango Airlines and Fly Airlink are all flying on domestic routes (SAA is currently operating for repatriation flights). There are also a number of smaller private airlines operating charters including: Elite Jet, Fly Cemair, Absolute Aviation, National Airways Corporation (NAC) and Swift Flite.  GAUTRAIN: From Monday June 15 the airport line of the Gautrain service will reopen. Trains will operate daily with the first train departing Sandton at 05:30. On weekdays trains leave every 30 minutes and every 15minutes during peak hours, on weekends trains leave every 30 minutes. Find the timetable at gautrain.co.za.

PICK UP, DROP OFF AND PARKING: At OR Tambo International upper and lower roadways leading to the airport are closed and all traffic is directed to the official drop-off and pick-up at Level 2 in the Multi-Storey Parkade 1. If you plan to leave your car at the airport park in Parkade 2 South Level 3 or Level 4. If you are ordering an Uber at arrivals, play close attention to the directions to the pick up points indicated in the app.

Note that only people who are travelling will be allowed inside the terminal building. Only a limited number of terminal entry points are open and at each you will be asked to show documentation proving that you are travelling.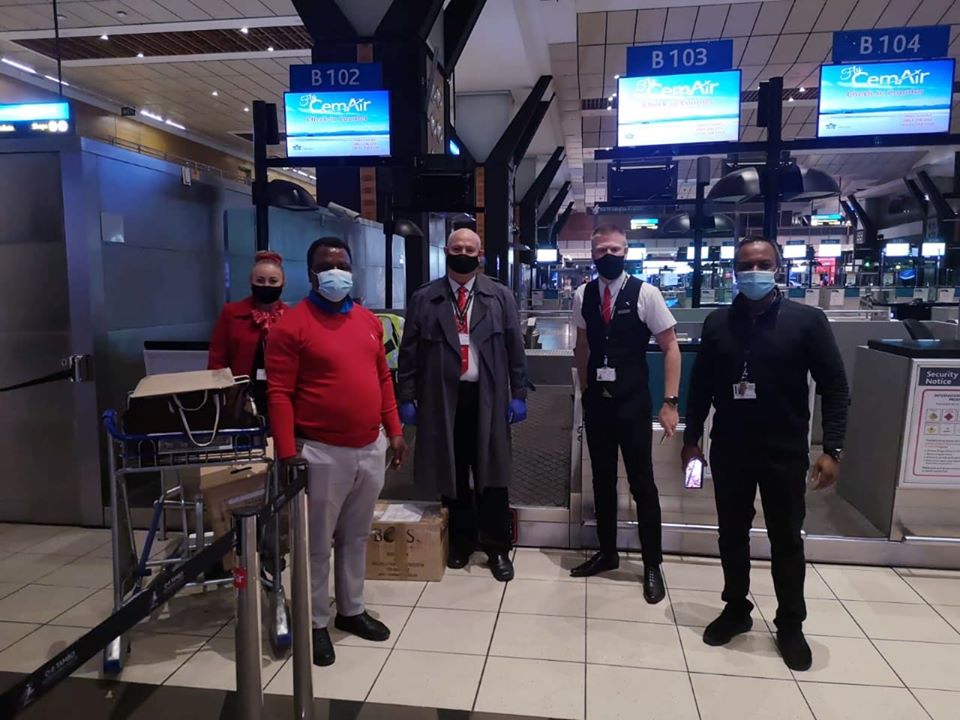 Airport screening
All travellers will be screened before entering the terminal. If you have a high temperature you will not be allowed to access the airport. You must wear a mask at all times during your time in the terminal and on the flight, so make sure you have your mask with you before heading to the airport. There are also now vending machines at the airport selling masks should you need a spare. As with all other public buildings you will be asked to sanitise your hands at the entrance (there are also hand sanitising stations available throughout the airport).

BUSINESS TRAVEL PERMIT DOCUMENTATION: Before arriving at the airport you must ensure that you have a valid document showing that you are travelling for business reasons as you will be asked to show this at the entrance to the airport. Even if you have a valid flight ticket, if you cannot prove you are here for business travel you will not be allowed access to the terminal. Travellers must have a letter on their company letterhead, signed by a manager, outlining the permission to travel. You should also have a valid travel permit with you completed by your employer. You can download the form here.

DOMESTIC TRAVEL QUESTIONNAIRE: At the entrance to the airport you will also be asked to complete a questionnaire detailing your recent travel history. You can also download it online here and print this out and complete it at home beforehand to bring with you.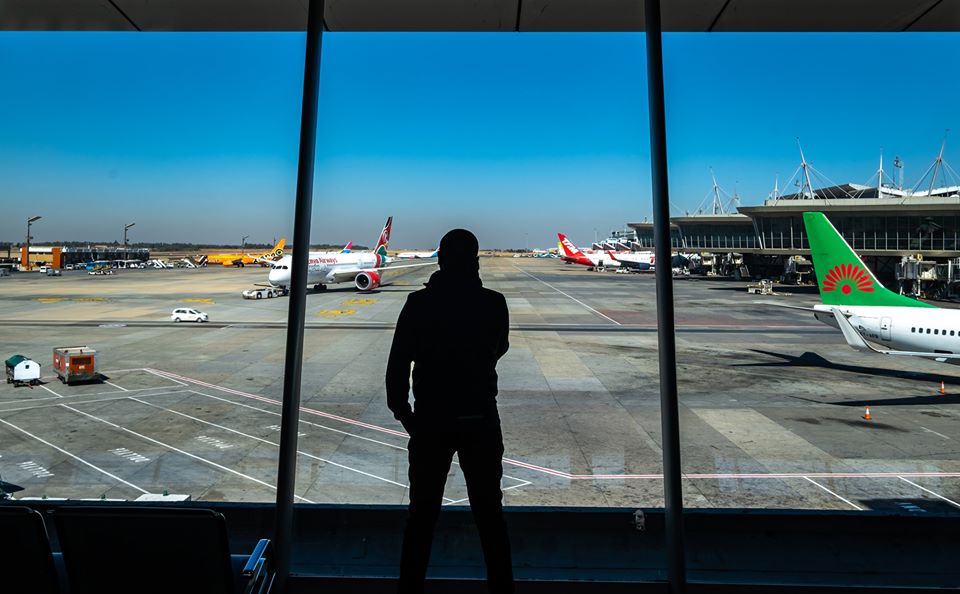 Check-in process
Passengers are encouraged to check-in online before reaching the airport to speed up the process and minimise contact at check-in counters. Alternatively, you can also make use of the self-service check-in machines in the terminal. All checked-in luggage must be wrapped and there are numerous baggage wrapping stations inside the terminal to do this.
Security and boarding
Passengers need to scan their own boarding pass at all security checkpoints and at the boarding gate. You will need to remove your mask briefly to verify your ID at security and before boarding. It is important to continue to follow the standard rules for boarding and disembarking the plane. Be patient and help maintain the appropriate social distancing by only approaching the gate desk to board when your row numbers are called.
During the flight
You must wear your mask throughout the duration of the flight. Rather ominously the airport authorities say they may be required "to offload you" if you do not comply. No food or drinks will be served during domestic flights, although you will find a bottle of water on your seat to keep hydrated during the flight. There will also be no more inflight magazines provided.

When the plane lands don't be one of those annoying travellers who races to get out the moment you hit the tarmac! For one thing, you shouldn't leave your seat before the plane reaches the terminal anyway. Secondly rushing into the aisle to get out of the plane before everyone else makes social distancing impossible to manage. Similarly travellers are asked to not overcrowd the baggage collection carousel on arrival. Be patient!
When will international flights resume?
This is the golden question that is on everyone's mind. Unfortunately the current answer is... nobody knows yet. As soon as South Africa's borders do open again to international travel, we can expect many of the current restrictions to remain in place as a norm. In the meantime, we wait!