After a Covid-induced coma Joburg nightlife made a comeback in 2022. Kicking down the door to get the party started in winter of 2022 (June) Sandton's newest nightclub Amazon opened at the 24 Central complex in Sandton Central.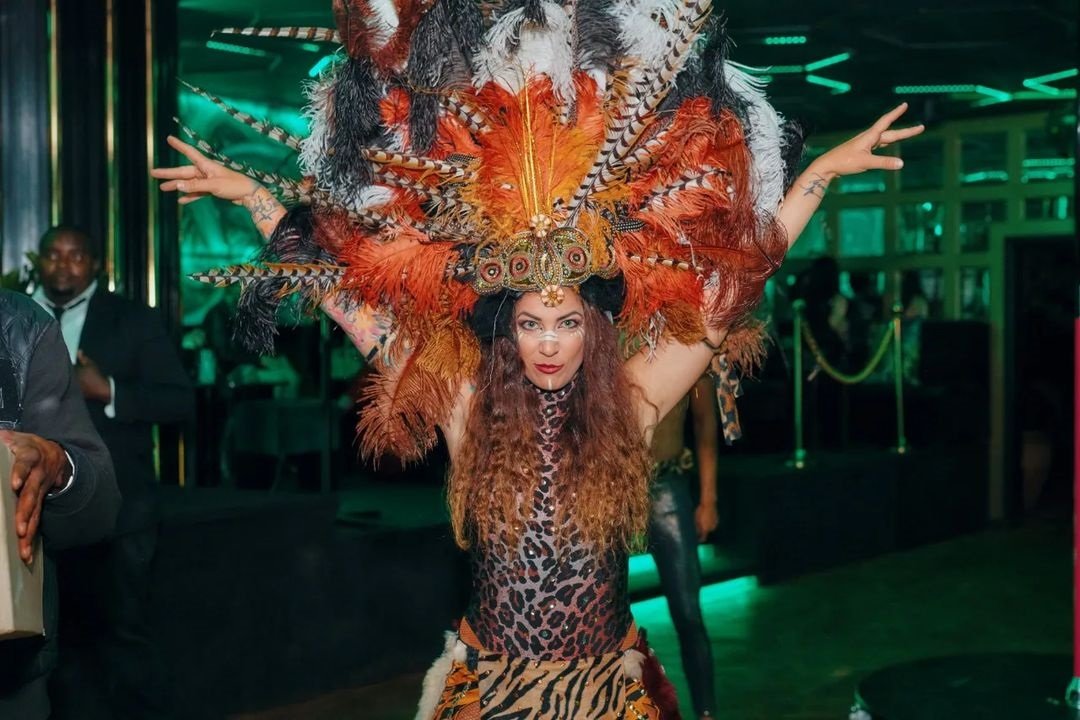 Operated by the Boulder Group (who also own the pumping gay club Babylon in Illovo), Amazon is a nightclub with a jungle-themed wild side. We paid a visit to the launch party and were welcomed by sexy male and female dancers dressed in large feather crowns and skintight leopard and cheetah print bodysuits.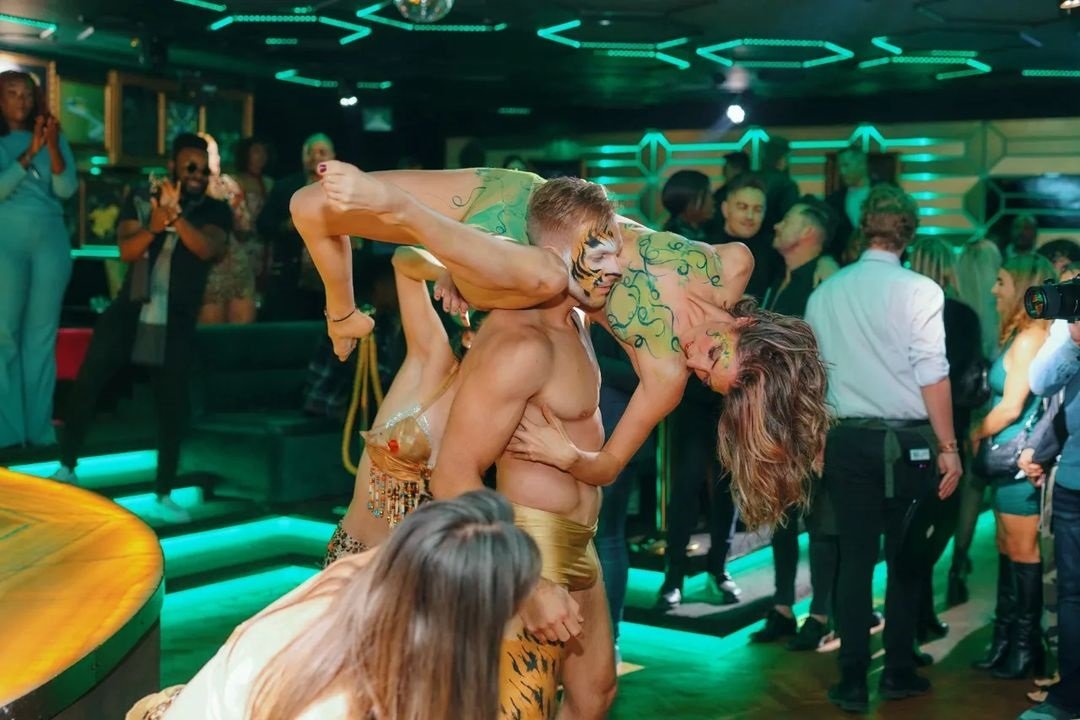 In honour of the venue's jungle fever theme, the whole place is decked out in green. The first thing you notice is the bright green light tunnel at the entrance. Impressive hexagonal flickering green lights illuminate the ceilings and walls throughout the club, giving you that feeling of both being in the dark but also under very bright lights. The walls are adorned with cheesy framed images of exotic animals from the Amazon jungle such as snakes, birds and frogs. The drinks here are extra loud, in bright colours with camp umbrellas and even a little toucan perched on top. 

It's a word apart from the somewhat sterile streets of Sandton at night, a business district cleared of street life.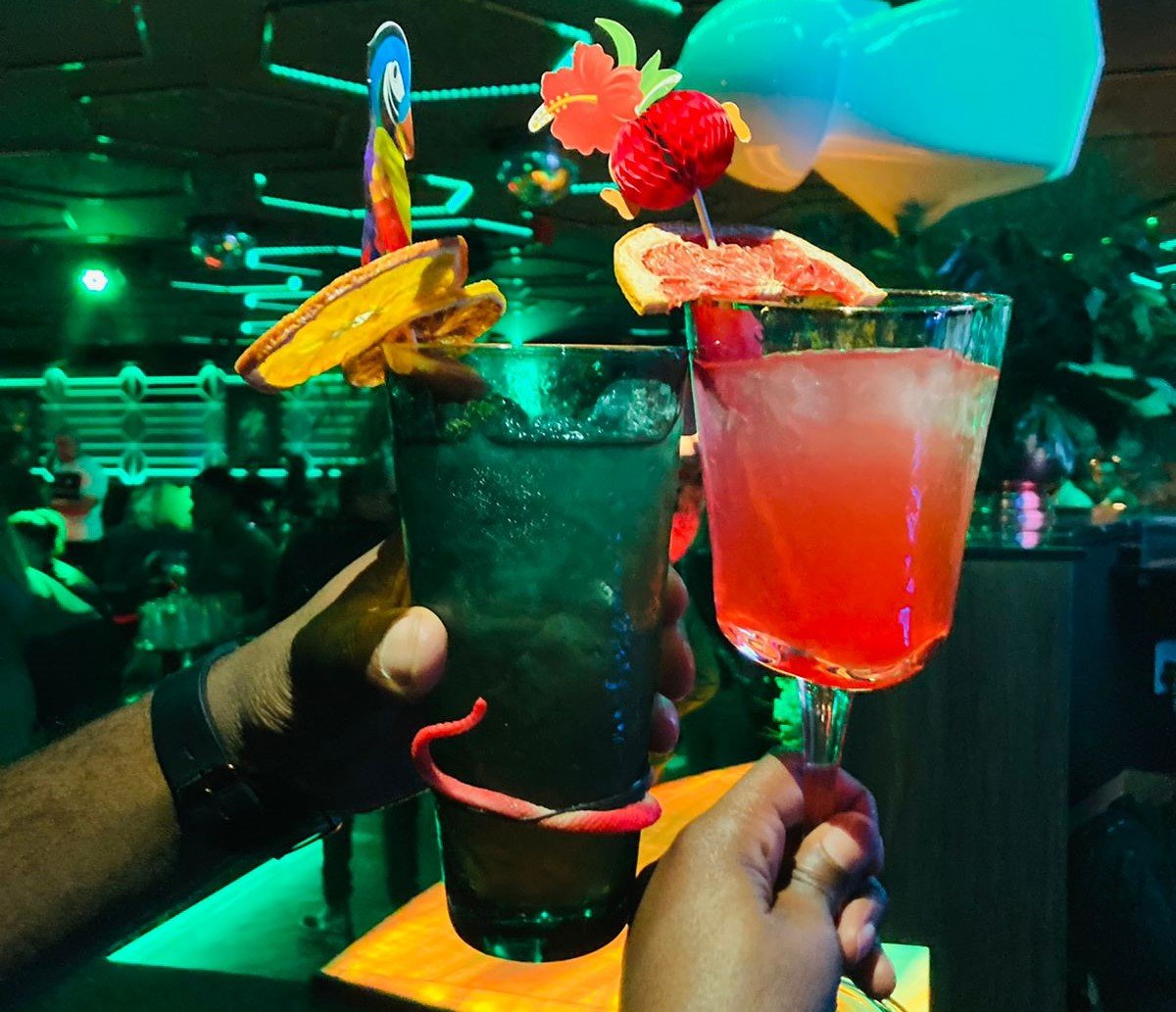 Long couches and a lounge-like setting on both wings of the club are designed for observing the dance floor, and also for being cordoned off as VIP sections. On opening night it was all live drum performances and a show from the dancers that sought to entice clubbers onto the floor. 

The dancefloor and DJ booth commands centre stage, directly opposite the colourful bar. It's too early to call who you might find at Amazon, but the themed cocktails such as ''Queen of the Jungle'' or ''Anaconda's Legacy'' starting from R140 may provide some clues.
 
In a city with incredible house and jazz music, we found the music at Amazon a little mainstream for our tastes, but then this is Sandton after all. Still Amazon looks set to be a fun venue to stay out late in the heart of Sandton's business district, and certainly adds some vivid colour and a few feathers to all that glass and concrete. 

Need to know: Amazon is open on Fridays and Saturdays. Entry R200 for men (ladies free before midnight). After midnight entry costs R250.