At the corner of Jan Smuts and Jellicoe Avenues and within walking distance of the Rosebank Gautrain station sits Keyes Art Mile, a landmark development launched in 2016 that has revitalised this formerly quiet corner of Rosebank and become a new art and design hub for the city.

Four of South Africa's leading contemporary art galleries are based here, while the expansive atrium of the Trumpet building, which stands at the heart of Keyes Arts Mile, is used as a venue for a regularly changing series of large-scale contemporary art installations and exhibitions. 

Here's our guide to where to get your art fix at Keyes Art Mile  Africa's oldest commercial art gallery, Everard Read Gallery was first established on a dusty street of Johannesburg in 1913 when this city was still a young mining town. The gallery moved from the Joburg city centre to its current Rosebank location in the late 1970s taking over a beautiful post-modernist house. The expansive building provides plenty of space for a regularly changing series of exhibitions (you will usually find two exhibitions running concurrently in the gallery's halls) and its neat courtyards are used to display impressive contemporary sculptures. Look out for exhibition opening evenings that usually happen on the last Thursday of the month followed by artist walkabouts on the Saturday morning after the launch. An architectural landmark with its circular structure and metal fins reaching into the sky, Circa is the sister gallery to the more classical Everard Read Gallery building on the opposite side of the street. The gallery is set across three floors which are linked by a sloping walkway that spirals its way around the building. Exhibitions usually occupy the ground and first floors. The top floor occasionally opens up for exhibitions and has a rooftop deck with panoramic views over the western suburbs towards the Northcliff Ridge.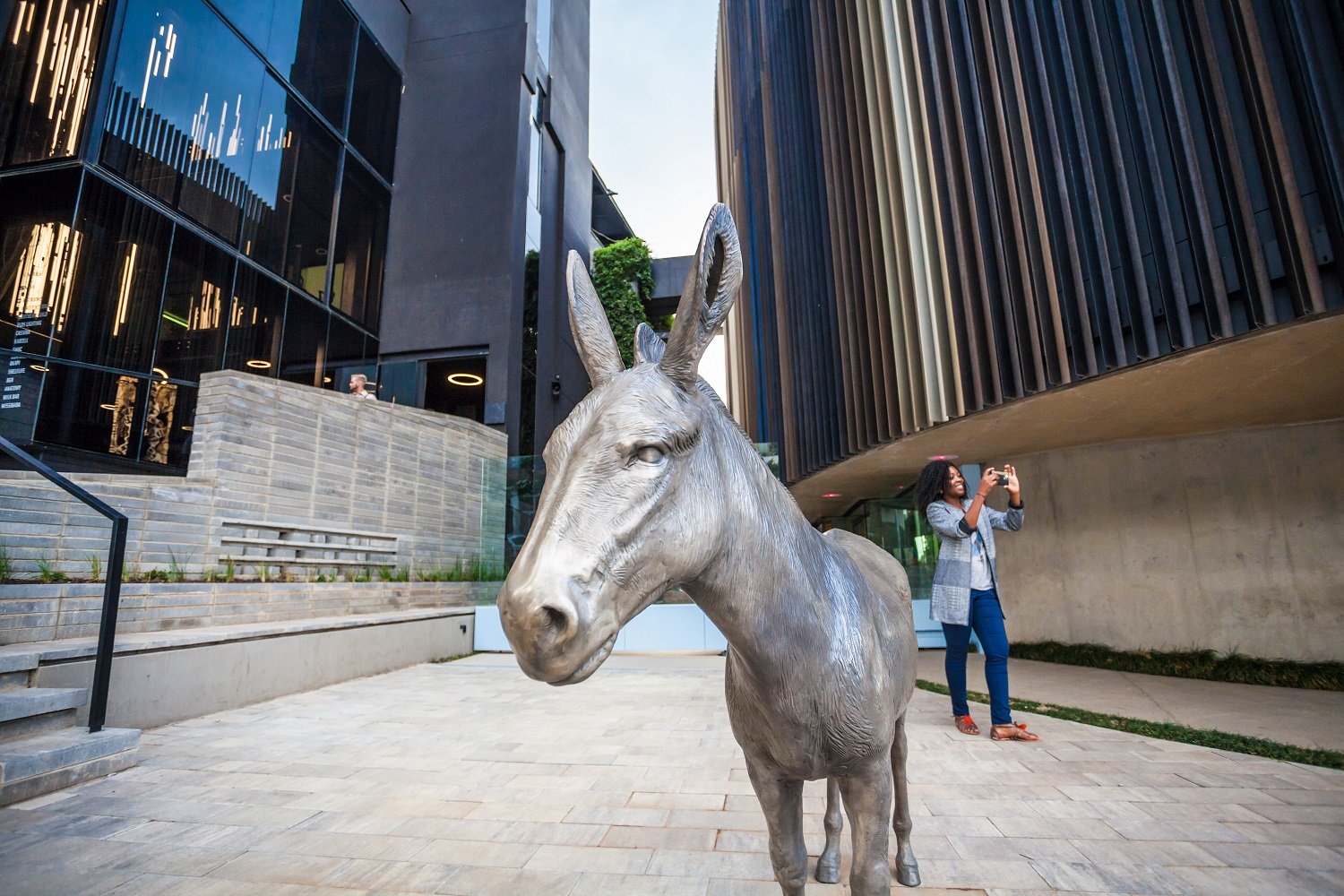 The Mixed Reality Workshop (more simply known as TMRW) is Joburg's first digital art gallery bringing leading local artists together with technological innovations that will make you view art in a whole new light. TMRW gallery is all about the now, the experience of art, and about the near future, as the world leans closer to mixed realities in the forms of augmented reality, virtual reality, 3D technology and the 360-degree moving image. Unlike traditional art galleries where visitors are expected to remain passive and simply look, this gallery invites you, the audience, to immerse yourself in the experience as you explore contemporary artworks through an engaging digital lens. The gallery is located inside the Trumpet building on the main first-floor atrium level. Prepare to be wowed!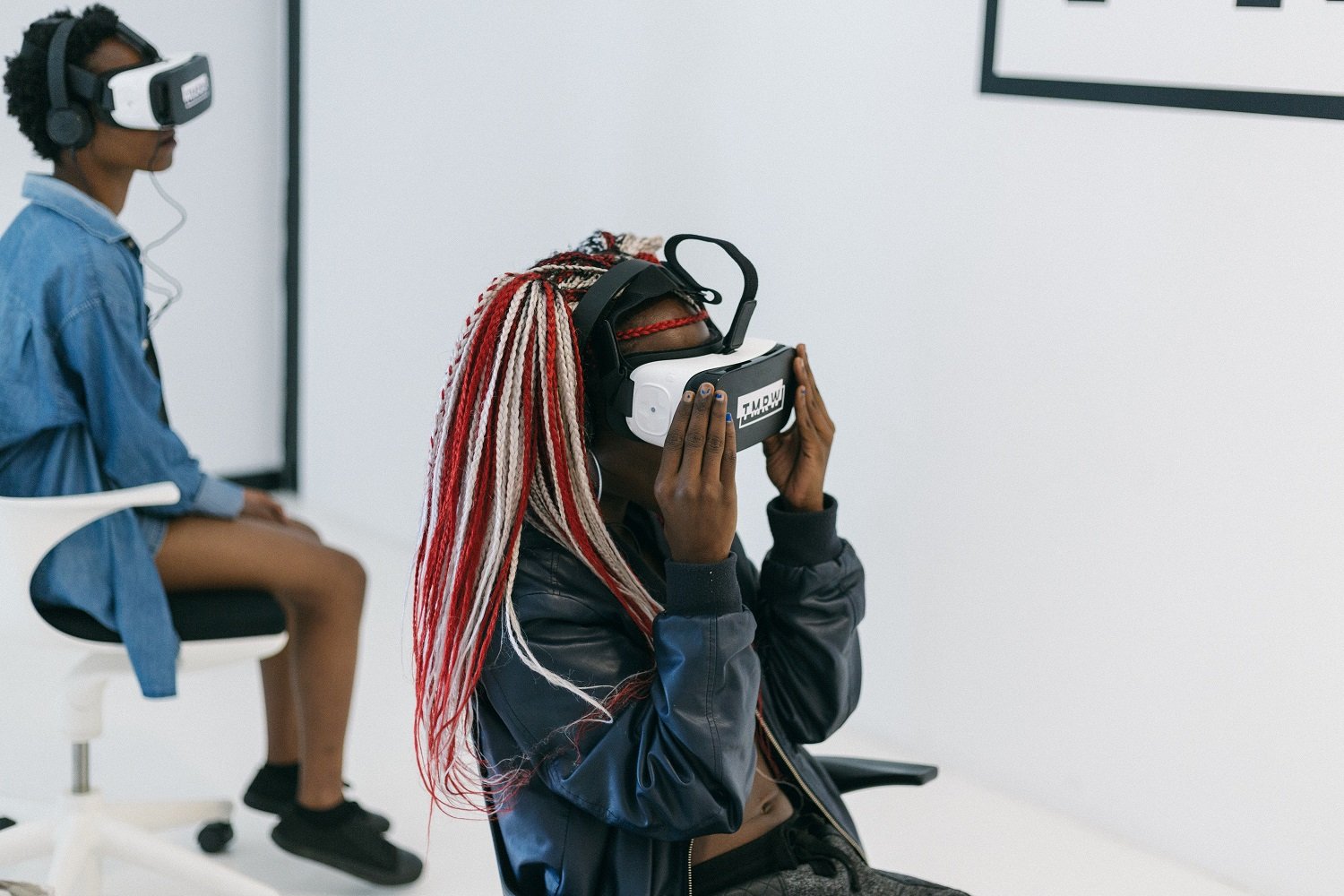 Representing both emerging and established South African, African and international artists, SMAC Gallery is one of South Africa's most renowned contemporary art galleries with locations in Cape Town, Stellenbosch and Johannesburg. Their Joburg location in the Trumpet building is the gallery's newest space, hosting memorable exhibitions by an exciting lineup of the gallery's stable of artists, many of whom have also been known to stage edgy art performances inside the gallery during exhibition opening events. Find SMAC in the Trumpet building atrium next to Afrikoa Cafe. 
TRUE DESIGN
For cutting edge interior design there's the eye-catching True Design showroom in the Trumpet atrium which showcases iconic designs by brands like Kartell and Cassina, an Italian brand defined by its dedication to producing timeless modern classics by modernist masters such as Le Corbusier. Africa's first curated members' club, Mesh Club is a super-stylish and exclusive work and play space for budding and established entrepreneurs located one floor above The Trumpet atrium. With office space, meeting rooms and hot-desking facilities, a screening room, lounge, dining area, coffee station and bar, this is a members' club that no one will want to leave. The adjoining Mix Cocktail Bar is open to the public and serves up some of the best cocktails in the city. Complementing the cocktails and the instagram-worthy views over the treed suburbs is an exciting collection of contemporary art on the walls which is changed every two months to provide space for new art exhibitions. Mesh Club's aesthetics have been designed around the club's impressive contemporary art collection and includes murals by New York-based South African artist Louis de Villiers (also known as Skullboy) and Jane Alexander's astonishing sculpture Serviceman 1994.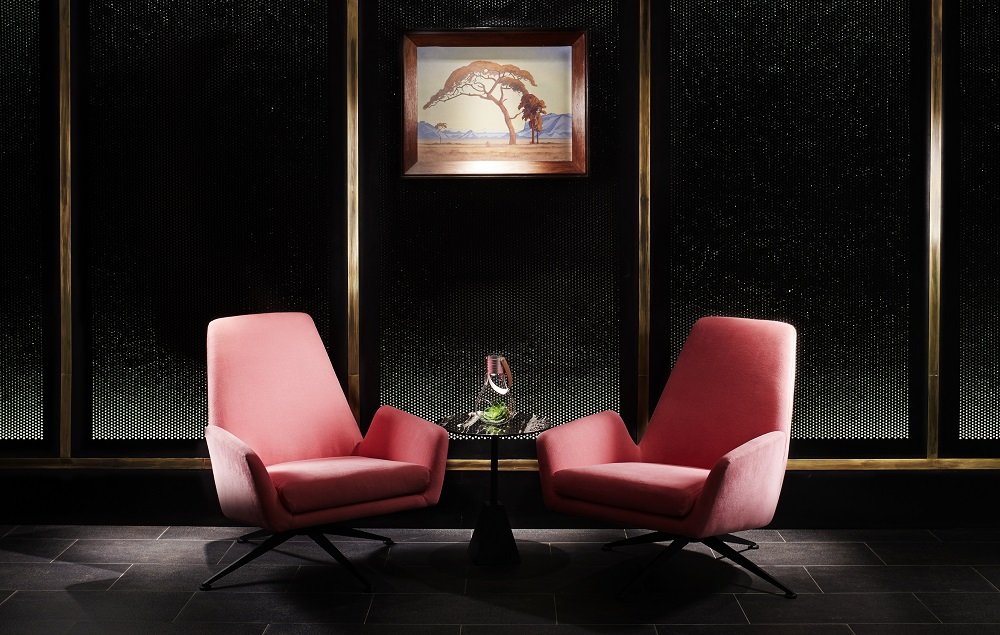 KEYES THURSDAYS AT KEYES ART MILE
Rosebank's biggest monthly party, and one of the very few regular events in this car-obsessed city which allow the opportunity to hang out in an entirely pedestrianised street after dark, Keyes Thursdays is a fun event that boasts great pop-up bars, DJs and live music, plenty of food trucks and interesting pop-up stores held on the first Thursday of every month. Art activations are also part of the event with TMRW Gallery and SMAC Gallery usually staying open to introduce guests to their latest exhibitions, the launch of new installations in the Trumpet atrium, live performances and art-focused pop-up shops. The event is ticketed and the first 600 tickets are free. Get your tickets online here.