Now in its eighth year Joburg's annual RMB Turbine Art Fair is always a highlight of the city's art calendar and an important platform representing the work of predominantly young and emerging artists with a range of prices that usually start under R5000, making collecting affordable and accessible for a wider range of audiences. 

Across the world the coronavirus pandemic has halted busy events like art fairs and this year RMB TAF takes place entirely online from August 27 – September 2.

The free interactive virtual programme includes dozens of interactive gallery 'viewing rooms', interviews, art talks, virtual walkabouts of the fair, curated playlists to listen to while you explore online and some outstanding Special Projects exhibitions that look to the past, present and future.

Here's a look at some of the major highlights of this year's RMB TAF Special Projects programme
Stilled Life
This community photographic project is completely unique to our time and it is anticipated that images from this collection will garner much interest from collectors keen to mark this specific moment in history. Curated from amateur and professional South Africans documenting 'life in times of Covid SA', the 100 images included in the project were all taken during different moments of South Africa's strict lockdown. From empty playgrounds to lonely churches, solo events and that ever-present feeling of simply waiting, these images capture a whole range of familiar emotions and moments, as viewed by ordinary South Africans.

The entire selection of 100 photos from the Stilled Life Project will be auctioned during the fair in partnership with leading auction house Strauss & Co with all proceeds going to the BASA Artists Relief Fund.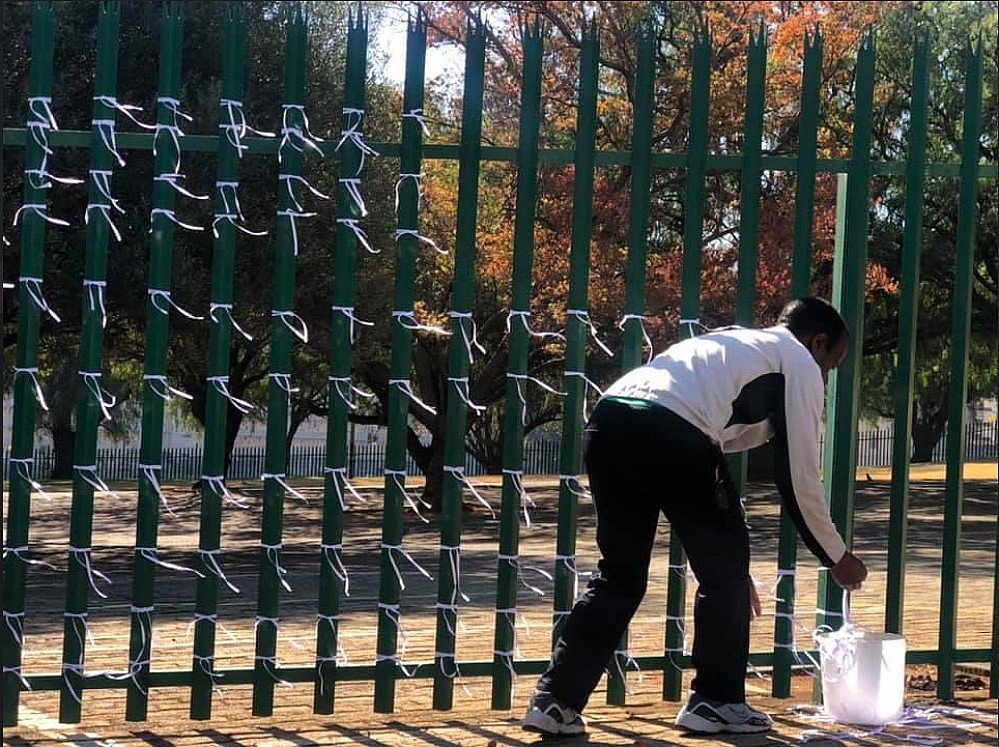 Tactile Visions - Woven 
Shining a spotlight on the use of textiles in contemporary art, this fascinating project expands the conversation around materials and how we engage with them, the histories implied by different materials and the satorial codes and messages carried within fabrics. South Africa has a rich history of tactile arts – from beadwork to embroidery, leatherwork, quilts, blanket making and basket weaving. In the Tactile Visions group show, established and emerging contemporary artists redefine the restrictive categorisations such as 'folk art', 'women's art' or 'fashion'., revealing the many messages carried in contemporary textile art. The exhibition is complemented by a lively virtual art talk; "Woven, envisioning the world through textile" moderated by professor, curator and artist Sharlene Khan with artist and dancer Reshma Chhiba, artist and lecturer Willemein de Villiers and artist Mary Sibande.
Looking back – Maggie Laubser and Gladys Mgudlandlu
A particularly beguiling special project for those with an interest in art history, leading auction house Strauss & Co presents a beautiful curated exhibition profiling the works of two major South African female artists, Maggie Laubser and Gladys Mgudlandlu. Complementing the interactive virtual exhibition, Wilhelm van Rensburg, a leading art consultant from Strauss & Co auction house will present a live virtual art talk on the two women's lives and work.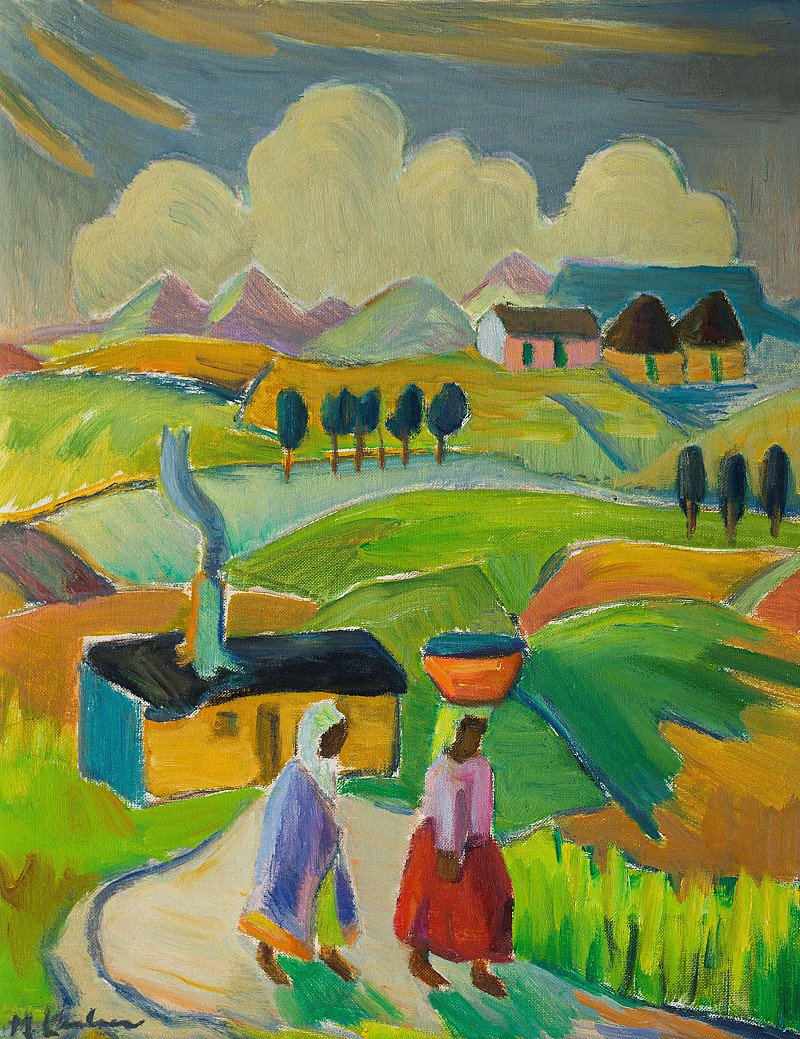 New World Order
Curated by Johan Thom this timely exhibition will showcase a variety of aesthetic new media strategies and platforms that the new generation of educator-artists will follow after the pandemic. The Covid-19 crisis has shown that the world is on the brink of major global change and there has been much focus on the economic, social and political changes. But what role will art play in this new future? In this unique exhibition, Thom looks at the artists in academia and how they will lead the next generation through this 'New World Order'. 
   
RMB Talent Unlocked
Always one of the fair's most popular exhibitions, this year's RMB Talent Unlocked exhibition is curated by Londi Modiko and represents emerging artists. The annual RMB Talent Unlocked special project is an artist's mentorship programme that is complemented by an exhibition at the fair, which this year included professional practice workshops and a mentorship programme run by independent art advisor and curator Londi Modiko. A fantastic space to discover lesser-known young emerging artists whose art portrays a unique outlook on the contemporary world.
   
HOW TO JOIN IN THE VIRTUAL RMB TAF2020
Like the rest of this year's fair, access to the online talks programme is free but you must first register online in advance on the RMB TAF2020 website to be able to access the virtual online fair viewing rooms when the fair officially opens on  August 27.

Find out more about the virtual RMB TAF 2020 and explore this year's exhibitors and special projects online at: turbineartfair.co.za