Braamfontein is party central with some great bars and live music venues. Check out our Braamfontein gig guide for this month's most delicious pop-ups, top concerts, festivals, exhibition openings and the most sizzling parties.
10 Years of DOPE retrospective exhibition
Thu Feb 27 - Wed Mar 4
Local street fashion label Designer Original Products Enterprise (also known as DOPE) celebrate their ten year anniversary with an exhibition at Braamfontein's Kalashnikovv Gallery looking back over their fashion journey and the role the brand has played in South Africa's youth culture. Join in the opening party at the gallery on Thursday night from 19:00 until 22:00. The exhibition is on show until March 4.
Venue: Kalashnikovv Gallery, 70 Juta Street. Admission free
Stogie T live at Untitled Basement
Fri Feb 28
One of South Africa's biggest names in hip hop culture, Stogie T, comes to the Untitled Basement performing live renditions from his latest long play studio project The Empire of Sheep. Joining Stogie T at the performance are album collaborators DJ P-Kutta, Ayanda Jiya and Lucille Slade.
Venue: Untitled Basement Basement, 7 Reserve Street. Tickets cost R180. Booking can be done here. The gig starts from 20:00.
Stay True Sounds episode 2
Fri Feb 28
Join uber-cool concept store Puma Select for the return of the monthly Stay True Sounds party,  led by top local house DJs including Vinny Da Vinci, Kid Fonque, Dwson and Sio, happening at the store's secret courtyard cafe Dassler's
Venue: Dassler's (access via the Puma Select shop at corner Melle and De Korte Streets).​​ Tickets cost R50. Bookings online here.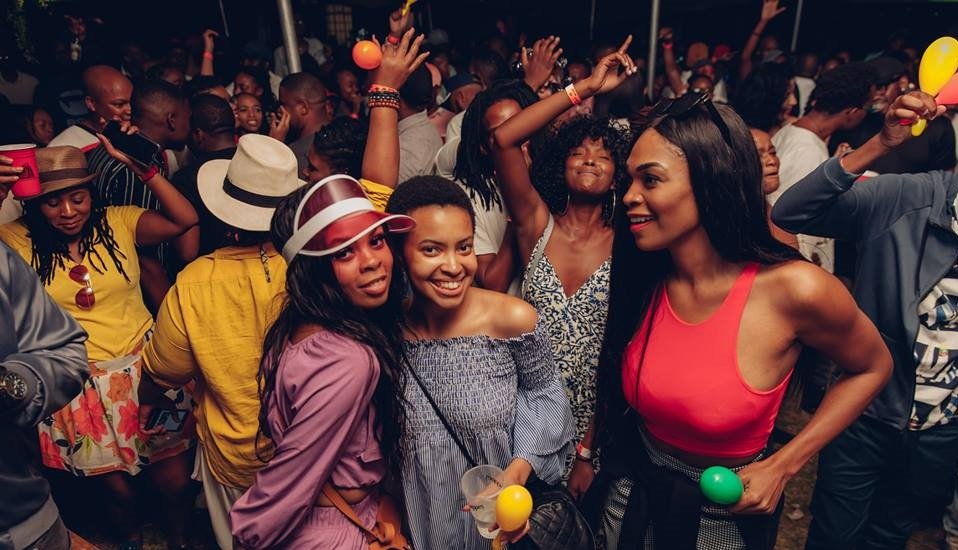 Obrigado at Constitution Hill
Sat Feb 29
Rumba, kizomba and salsa the Saturday afternoon away at the monthly Obrigado party at Joburg's National Heritage Landmark Constitution Hill. On the decks are Soweto-born DJ Kenzhero and Tha_Muzik whose sets are journeys through genres and eras mixing everything from 1970s disco and 1990s hip hop and RnB to electronica and world music, with plenty of Latin and African inspired sounds thrown in including samba, Afrobeat, bossa nova and funk. There's a pop-up bar selling rum cocktails plus a spicy paella food stall to look forward to too. Party starts at 14:00 until midnight.
Venue: Constitution Hill, 11 Kotze Street, Braamfontein. Tickets cost R150. Bookings online here.
Vuma Levin - Antique Spoons
Sat Feb 29
Award-winning guitarist and composer Vuma Levin's unique brand of hybrid music makes use of digital samples and prepared instruments, fusing contemporary jazz, rock, hip hop, pop, and South African musical forms such as Marabi, Ghoema, and Nguni-Sotho Choral and Gourd bow song. At this multidisciplinary concert at Wits Theatre Levin launches his fourth album Antique Spoons: Chapters on Love, Loss and the Politics of Memory.
Venue: Wits Theatre, corner Jorissen and Station Streets, Braamfontein. Tickets R65-R85. Book online here. Sat Mar 7
The pretty pink Art Deco building 99 Juta, that is home to some of Joburg's leading interior design stores including Urbanative and Dokter & Misses, hosts its buzzing That's Nice! pop-up brunch party again this month. A great way to spend a sunny weekend afternoon, there's drinks by local artisanal alcoholic lemonade brand Jane Doe, delicious fried chicken gua baos by Meesook's Asian Food and DJs and live music throughout the afternoon with guests including I See a Different You, Moonga K and Le Prezident. The all-day party runs from 11:00 until 17:00.
Venue: 99 Juta Street. Tickets cost  R50 (online) and R80 (at the door). Bookings online here.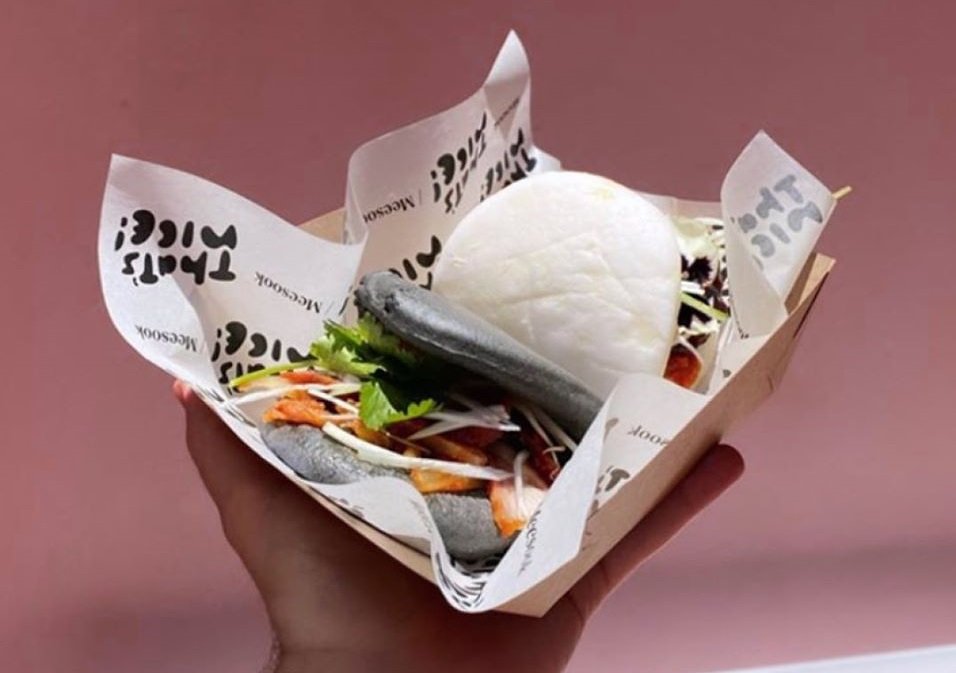 First Thursdays WAM
Thu Mar 5 
For this month's First Thursdays event Wits Art Museum presents a free concert by vocalist Motswedi Modiba and her ensemble, who'll be playing a blend of African traditional rhythms with some slow jazz grooves. You can also view Bronwyn Horne's stop-motion animation focused exhibition A[chrono]mation and Paul Emmanuel's new solo exhibition, Men and Monuments. Live music starts from 18:00.
Venue: Wits Art Museum, Cnr Bertha and Jorissen Street. Admission is free. Fri Mar 6 and Sat Mar 7
Witness the return of jazz band, Kwani Experience (also known as 'The Most Famous Unknown Band') as they deliver some new songs and look back over their iconic catalogue of hits that include tracks from their celebrated albums The Birth Of The Mudaland Funk (2005) and Live After Birth (2007). This marks the band's first concert of the year following their triumphant performance at AfroPunk Joburg in December. Performance start from 20:00.
Venue: at Untitled Basement, 7 Reserve Street. Tickets cost R200,  book online here.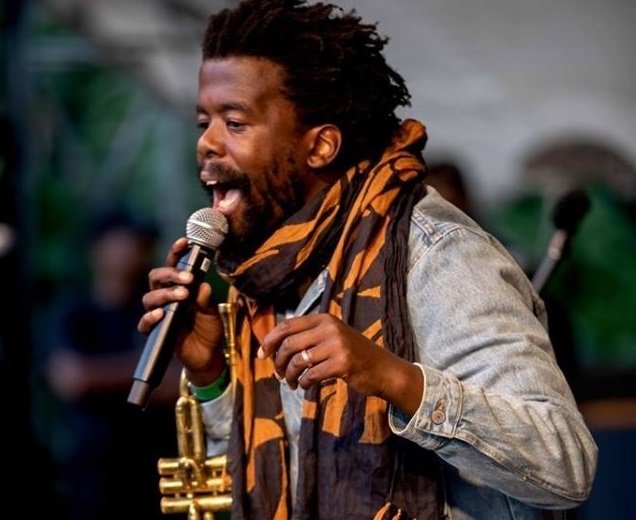 Wed Mar 11
Experience a night of afro-jazz soul led by Port Elizabeth-born trumpeter Mandisi Dyantyis who'll be performing tracks from his album Somandla. Showing off Mandisi's versatility as a songwriter, trumpeter and vocalist the concert spotlights the persuasive elegance of his lyrical music, sung in his mother tongue isiXhosa,  that touches on the sacred act of prayer as well as contemporary social issues. ​​ Performance starts from 20:00. ​​​​​
Venue: Untitled Basement, 7 Reserve Street. Tickets cost R200. Book online here. Wed Mar 11
Envisioned as an incubator for femme and queer talent, the Pussy Party takes over the Kitchener's inner dancefloor every second Wednesday of the month, transforming it into a 'secret garden' for Joburg's queer community. The party kicks off with art events, open debate and discussions on queer and gender issues before segueing into a club night with an all-queer DJ line-up. 
Venue: Kitcheners Carvery & Bar, corner Juta and De Beer Streets. Cover charge R50. Fri Mar 13
One of South Africa's rising afro-soul sensations, Ami Faku was featured in Spotify's most-streamed South African artists of 2019. This Friday she comes to the atmospheric Untitled Basement to showcase her album Imali, a deeply personal eleven-track album in which she brings forth her personal sentiments on love and emotions. Performance starts at 20:00.
Venue: Untitled basement, 7 Reserve Street. Tickets cost R230 (online) and R280 (at the door). Book online here.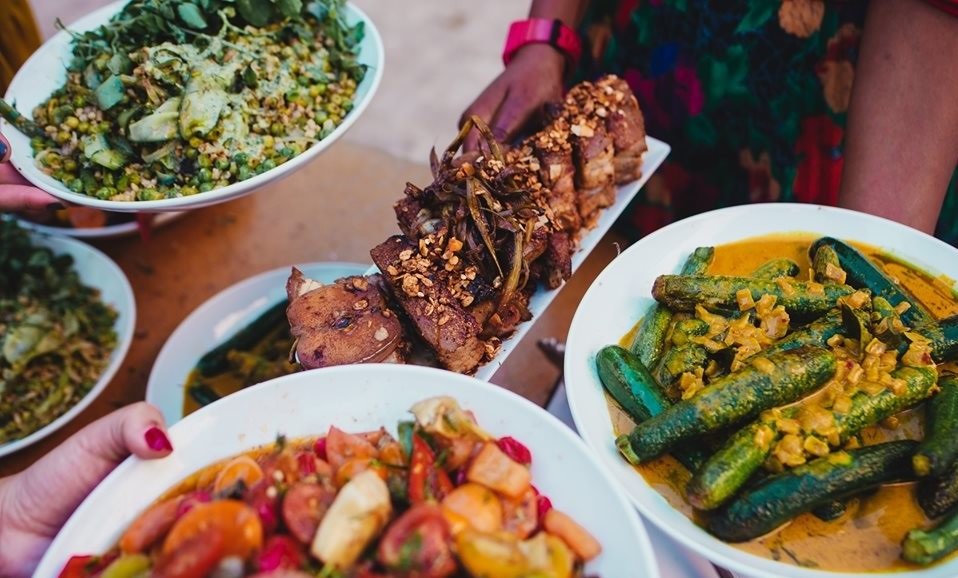 Fri Mar 27 - Sun Mar 29
The third annual Human Rights Festival takes over the grounds of the historic Constitution Hill in the week following the national Human Rights Day public holiday. This free festival celebrates South Africa's innate spirit of activism with a series of public lectures, a poetry festival, film screenings, live music and workshops aimed at organisations involved in social justice and human rights issues. Look out for The Sounds Of Freedom music concert on Saturday March 28 promising some of South Africa's biggest stars on stage.
Venue: Constitution Hill, 11 Kotze Street. Entrance is free. Sun Mar 29
Joburg's coolest pop-up restaurant experience, No Rules Cafeteria, is back on Sunday March 29 for another edition, this time taking over the quirky JFF Rooftop Farm, a rooftop tea garden and planned nursery, accessed via a ladder in the courtyard behind Kalashnikovv Gallery. No Rules Cafeteria is a fun, one-day-only pop-up restaurant that seats a maximum of 50 and is always quick to sell out so we advise booking well in advance. The experience includes welcome drinks, a gorgeous three-course harvest table meal by a young chef and food writer Khanya Mzongwana accompanied by a live acoustic performance and a DJ set. The party runs from Party starts from 11:00–​​​​​​​16:00.
Venue: JFF Rooftop Farm, 70 Juta street.​​​​​​​ Tickets from R545, book online here.