Named for the red-brick architecture of its distinctive corner location next to Rosebank's Art Deco fire station, Brik is one of a growing number of Joburg cafes that takes eco-conscious, sustainable and ethical eating very seriously, conjuring up beautifully presented contemporary fare in a casual setting that you can rest assured is kind to the environment.

Brik runs a great trade in breakfasts (opening super early at 7am) while during the week its location next to the large Workshop17 co-working office space means there's always a steady stream of office workers dropping in for a healthy lunch. The lunch menu is pared down and Brik sources all its vegetables from its own plot on a co-operative organic farm near the east Joburg suburb of Bez Valley and these wholesome ingredients are put to good work in an imaginative series of salads including a warm aubergine, Brussel sprouts, mint, preserved lemon and hoisin salad that is a major crowd-pleaser.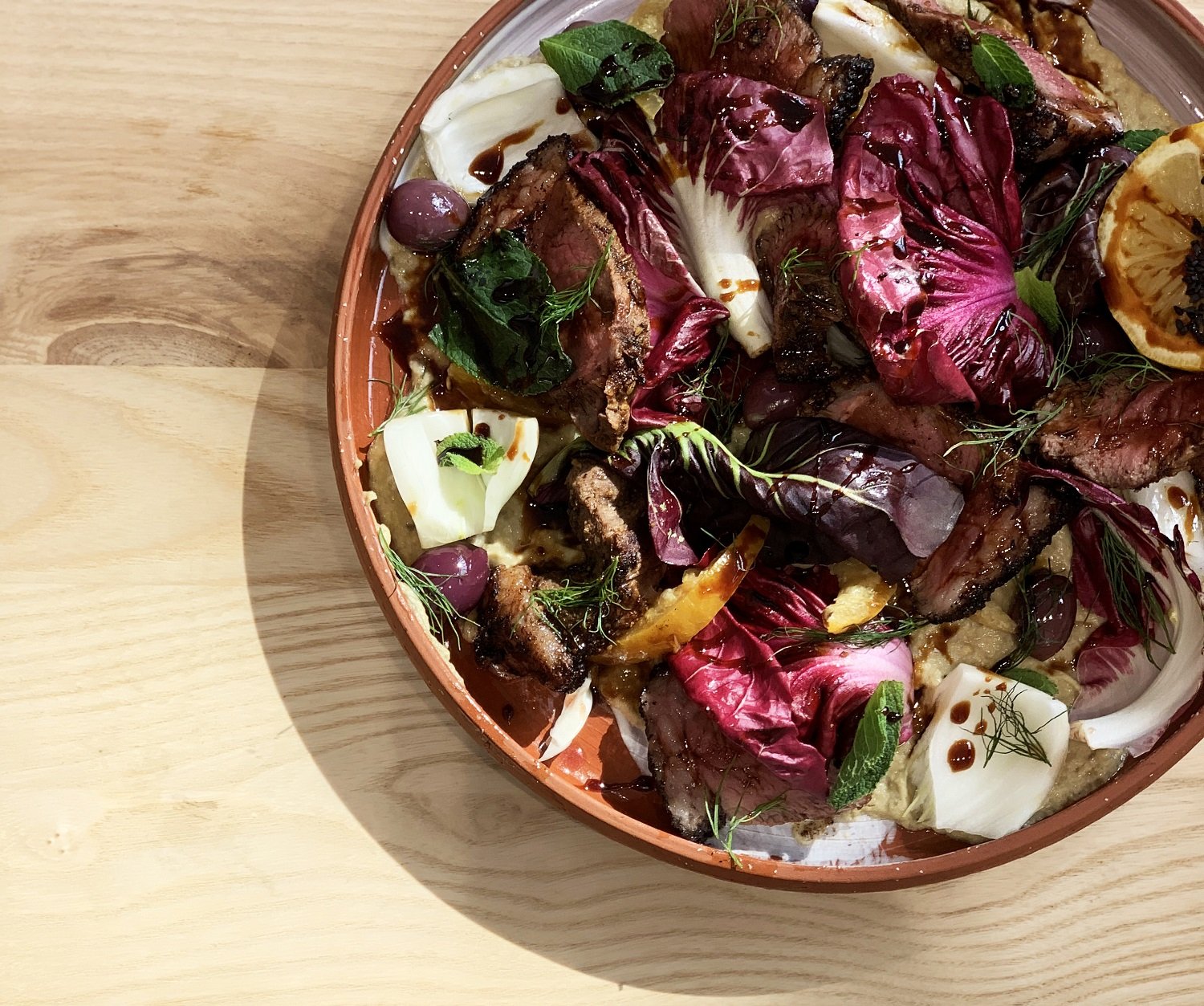 With a focus on eco-conscious dining, plant-based dishes naturally are a major feature of the menu – living meat-free is of course the most environmentally-friendly lifestyle – although you don't need to be a vegan to find something immediately enticing on the menu.

Brik is also open for dinner until 10pm on Thursday, Fridays and Saturdays, with an excellent boutique wine list curated by manageress Odette Botha pairing perfectly with elegant dishes like calamari with roast grapes, grilled cabbage, taramasalata and pastry and an elaborate expertly executed gourmet burger. 

For red meat eaters the picanha rump steak is not to be missed. A tender cut struck through with fatty goodness, the picanha is very popular in Brazil but seldom seen on the menu at Joburg steakhouses. This most tender and moreish slice of steak is available as a hefty main dish, the perfect pairing for a glass of red wine of an evening, or as part of a salad for lunch with babaganoush, fennel, mint, olives and lemon. 

We also loved the light and inventive homemade gnocchi served with corn, charred leaks, preserved lemons and dollops of luscious creamy labneh and the fresh and crispy Vietnamese rolls with a zingy elderflower and kombucha dipping sauce.

Adventurous vegans (and quite frankly what vegan isn't adventurous when it comes to interesting meat-free alternatives?) there's plenty of fun things to try such as the barbecue pulled banana skins (yes really) served with hummus and dusted with tomato and the 'vegan beyond' burger.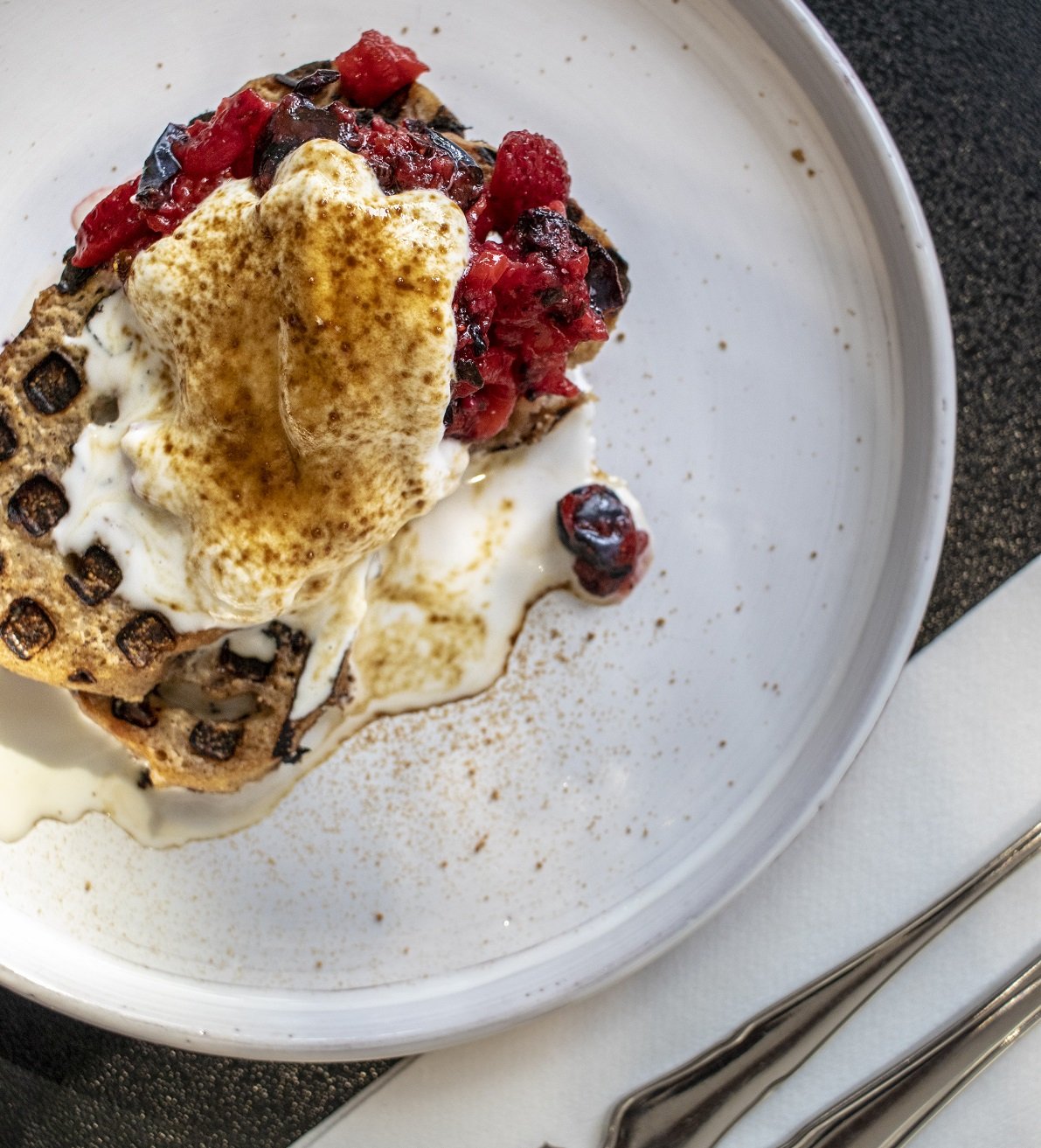 At the helm is chef Sasha Simpson who through her catering and consulting business Prep'ed by Sasha has also lent her creative foodie flair to designing the menus at the luxurious Sabi Sabi Earth Lodge safari resort and Braamfontein's The Artivist among others.

Brik is Sasha's first restaurant and as well as "heading down the rabbit hole" (a non-vegan term) in search of the best organic, local food suppliers and getting seriously interested in the process of home pickling, she also took time to bring in unique handcrafted furniture, beautiful earthernware crockery and a statement crotched rope 'chandelier' made especially by Sasha's mother, grandmother and sister. Unsurprisingly you won't find single-use plastics here. In fact any unavoidable plastics that do enter the restaurant, leave repackaged as an 'eco-brick' that can be used in construction.