With small businesses hardest hit as South Africa's lockdown came into effect many have come up with innovative ways to make sure that staff are paid and the lights can be turned back on when the restrictions are lifted. By buying a voucher to be redeemed later you can assist, and enjoy the future benefit. 

This is an ongoing list which we will continually update as the lockdown continues. For the very latest check out our 'assist' channel on our Instagram stories at instagram.com/johannesburginyourpocket.
ONLINE VOUCHER PLATFORM CAMPAIGNS 
Rally For Your Bar and Restaurant by Stella Artois
Stella Artois have launched an amazing new campaign to help South African bars and restaurants drum up support from their regular patrons for buy now enjoy later vouchers. Head to the Rally For Your Bar and Restaurant website, look for your favourite bars, cafes and restaurants and buy your vouchers online. AB-InBev (the makers of Stella Artois) will then add on another 50% to your spend on your behalf so you can really make the most of it while helping out small businesses.

Head to rallyforyourbarandrestaurant.com to start browsing and buy your vouchers.
Voucherplan by Dineplan 
Restaurant booking platform Dineplan has launched a new lockdown platform Voucherplan. Buy dinner vouchers from a host of Gauteng restaurants online including The Local Grill, Hudsons, Aurum, The Whippet and Blind Tiger online at www.voucherplan.co.za
Yoco Support Small
Support your favourite local small businesses, especially those who don't necessarily have a sophisticated online presence by buying vouchers through the Yoco Support Small platform at yoco.supportsmall.co.za
Say Siyabonga
Buy vouchers for everything from walking tours to manicures from local small businesses at the steadily growing new platform saysiyabonga.co.za
Adopt a Hostel
Adopt a Hostel is a new global campaign to save that most crucial of travel institutions - the backpackers hostel, those vital places which have helped foster the wanderlust of millions of travellers through the years. On the Adopt a Hostel website you can buy Gift Cards for hostels all over the world, which you can redeem when it is safe to travel again.

Among the many famous South African hostels calling for support from travellers on the Adopt a Hostel platform are Curiocity Hostels, who have hostels in Maboneng, Durban and a brand new hostel in Cape Town and Elundini Backpackers, based in the picturesque Xhosa rural village of Elundini, 30 minutes drive from Hogsback.

Head to adoptahostel.com to adopt a hostel and start laying the ground for your future post-Covid travels.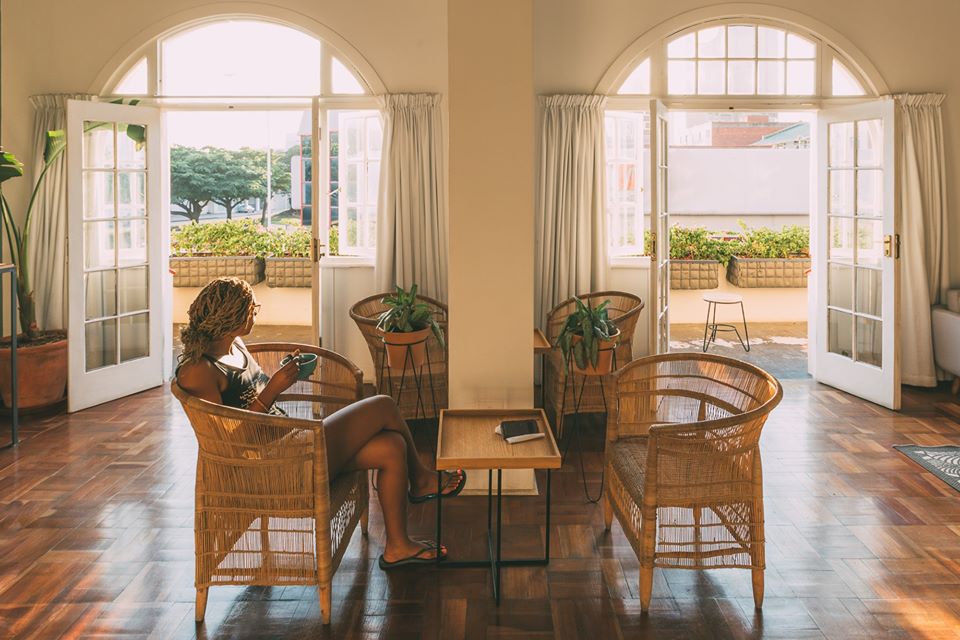 ENTERTAINMENT 

Support independent cinema with The Bioscope's benefits
Our favourite independent cinema The Bioscope had been planning to open at an exciting new venue at 44 Stanley this month. However, until lockdown is over, the doors of the new cinema will remain closed. The Bioscope had already launched a crowdfunding initiative to help them make the move and now more than ever this will help keep the cinema going. If you love local independent cinema you can donate from R500 to R3,000 and get great benefits that include a year of free popcorn, complimentary tickets and even the chance to host your own private screening party. Back The Bioscope at thebioscope.co.za.
EXPERIENCES 

Book a future tour with Curiocity Hostels
Joburg's original urban backpackers Curiocity, based in Maboneng, is offering great deals on tours and other experiences with vouchers that you can redeem for activities like street art walking tours and rooftop picnic experiences. These advance bookings will help ensure that they can keep staff and operations going through the closure. Pay R225 per person instead of R450 per person for a Curiocity tour and your booking will be valid until 2021. For groups it's a great way to celebrate new-found freedom. 
Email info@curiocity.africa to book a tour.
JoburgPlaces dinner experiences and tour vouchers
Inner-city walking tour company JoburgPlaces have always been one of Joburg's biggest champions of urban tourism, helping reshape tourist perceptions about the historic City Centre through unique tours and experiences. Throughout April JoburgPlaces won't be able to conduct tours and neither can they host events at their fantastic venue ThunderWalker on Gandhi Square. To help them pay the bills paid while they remain closed, JoburgPlaces are selling advance tickets and vouchers for their experiences, such as their storytelling dinners, that can be redeemed later in the year. Voucher offers include specials on their Eat Together Banquet (R400 per person) and four tickets for the price of two offers. If you're always said you had wanted to do a JoburgPlaces tour, now is the time to book one!
Find out more at www.joburgplaces.com and to book contact gerald@joburgplaces.com. Lebo's Soweto Backpackers in Orlando West is a pioneer of township tourism in South Africa offering a range of fun and unique Soweto experiences that include tours and cooking classes at their delightful outdoor restaurant. If you've never done a Soweto tour a visit should definitely be top of your list of things to do in Joburg when this crisis is over. Lebo's are running a 20% off special on vouchers for their Soweto experiences. Experiences start from R120 for a potjie buffet lunch, R250 for a food and cooking experience, R440 for a bicycle tour or R460 for a tuk tuk tour (includes lunch). Vouchers are valid until April 2021 and the 20% off special is running until the end of June 2020. Email lebo@sowetobackpackers.com now to book. 
Buy a voucher for an Afro soul-food dinner and concert at Brixton's Roving Bantu Kitchen 
The perfect voucher if, like us, you are dreaming of an Afro soul-food dinner at the Roving Bantu Kitchen in Brixton accompanied by a great live music line-up. This also makes a great gift. Choose your voucher amount of R100, R250 or R500. Custom amounts also offered. Simply click here to purchase. 
Get 50% off an Underground Booksellers tour with Bridge Books
Downtown independent bookshop Bridge Books is bow selling vouchers for its brilliant walking tours of the city centre's rich bookselling community at a 50% discount!
Buy your R200 tour voucher now online here and redeem at any time of your choice after lockdown.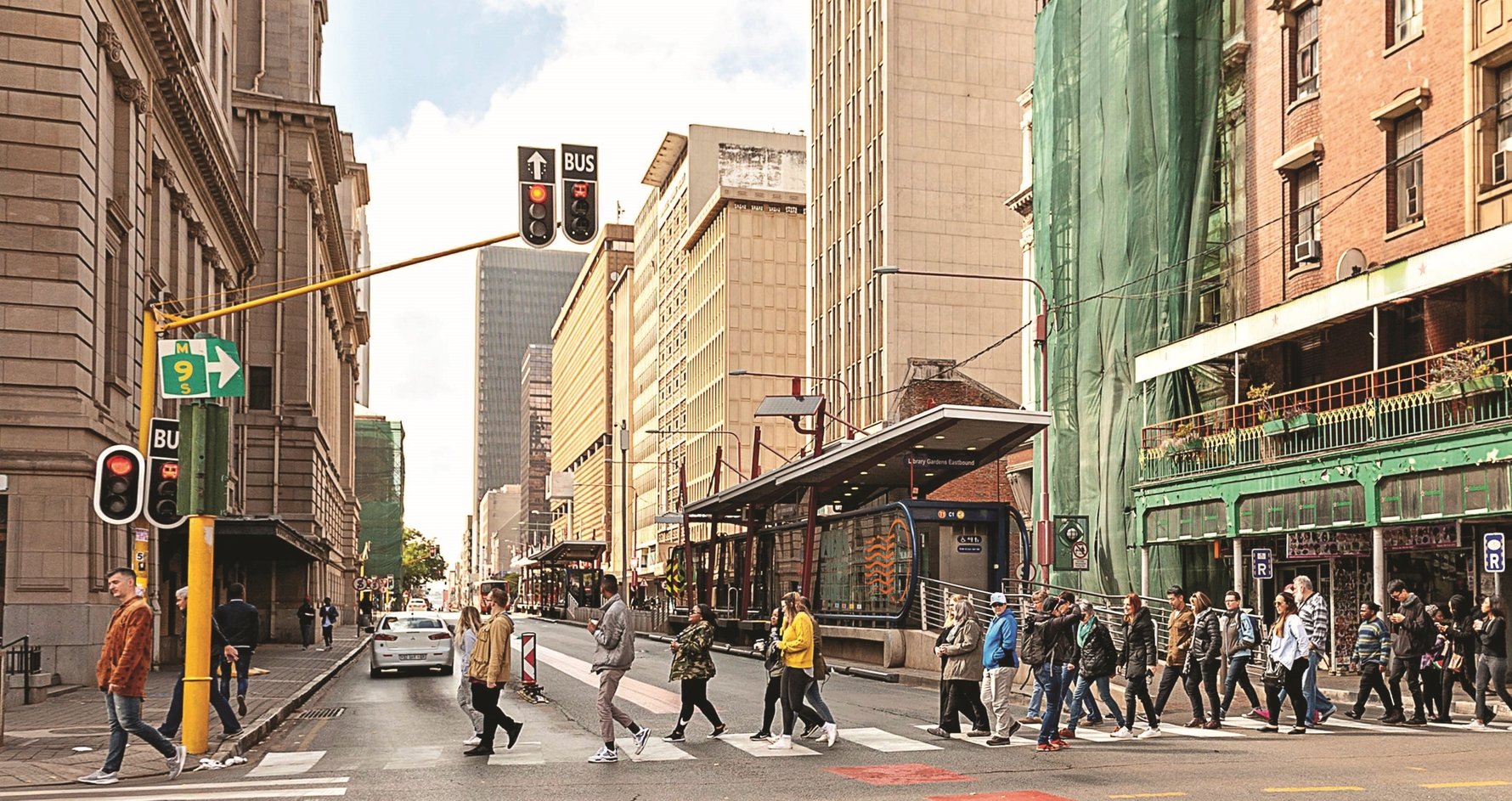 FOOD AND RESTAURANTS

Support the traders of Bryanston Market by shopping online
Bryanston Market, Joburg's longest-running market specialising in organic food, wellness products and beautiful arts and crafts made by local artisans, remains closed throughout the lockdown. In particular for the craftspeople who rely on tourists and locals to buy their gifts the lockdown is a very challenging time. The good news is that the Bryanston Market online shop is still open and you can shop for gifts online and receive them when lockdown is finished. 

And for now – order from more than 300 food products and produce by Monday 2pm for a Thursday delivery or collection. Weekly delivery items until the end of April include organic vegetable boxes, healthy food items and ingredients, cleaning goods and other essential products. Place your order here. 
The Grillhouse dinner vouchers for the Waiters Relief Fund
Joburg's famous The Grillhouse restaurants (with branches at Rosebank, Melrose Arch and Sandton) have launched a Waiters Relief Fund during lockdown to support the restaurants' waitstaff who rely heavily on tips. Patrons are invited to buy a voucher (that includes a 60% donation) on The Grillhouse website which you can later redeem as a drinks or meal voucher when the restaurants re-open. The vouchers have no expiry date. After you have purchased online, you will be sent your voucher by email.
Donate and buy vouchers online at thegrillhouse.co.za/waiters-relief-fund/.
Buy David Higgs' cookbook and support the Marble/Saint Staff Support Trust
Top chef David Higgs of the celebrated restaurants Saint and Marble has launched a Staff Support Trust for his 300 staff members. If you love these two restaurants then you will adore David Higgs' beautiful cookbook Mile 8: A Book About Cooking. Buy a copy of Mile 8 and 100% of the sale price (R300) will go towards the fund. Deliveries will take place after restrictions have been lifted. 
Head online to buy your copy of the book here.
If you haven't already signed up for our weekly What's On In Joburg newsletter showcasing the best cultural events of the Joburg week – sign up here.