Joburg has a very active Chinese community and local Chinese New Year celebrations are always an exuberant, noisy and colourful affair. Chinese New Year events are spread through the weekends after the official date of Chinese New Year (in 2020 Saturday January 25) and take place in Joburg's historic First Chinatown in the City Centre and in the large New Chinatown in Cyrildene. In 2020 according to the Chinese zodiac we are entering the year of the rat.
Sunday January 19
Chinese New Year Festival on Nelson Mandela Square
From 10:30 on Sunday January 19, one week before the advent of the Chinese New Year, join the Embassy of the People's Republic of China for a special Chinese New Year festival on Nelson Mandela Square in Sandton with traditional Chinese dance, music and martial arts performances. 
Sunday January 26
Chinese Cultural Festival at Nan Hua Temple
The magnificent Nan Hua Temple (located in Bronkhorstspruit, about an hour's drive to the northeast of Joburg) was donated by Taiwanese Buddhists when Taiwan had close ties with South Africa and is the largest Buddhist temple in the Southern Hemisphere. The temple's annual Chinese New Year celebration is a traditional and fun cultural experience for all the family. The day begins with a light offering Dharma function at 09:30 at the main shrine, then between 10:00 and 15:30 there is a multi-cultural performance programme including traditional Chinese martial arts displays. Throughout the day visitors can enjoy an array of Chinese, Cantonese and Taiwanese food, buy traditional Chinese handicrafts, paint their own lanterns and learn more about Buddhist culture.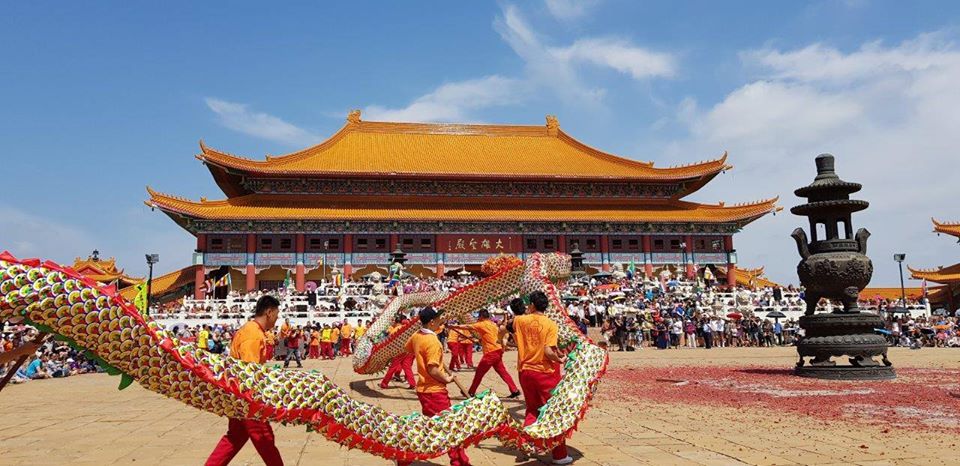 Saturday February 1
Chinese New Year in Cyrildene
On Saturday February 1 Cyrildene, Joburg's biggest Chinatown, hosts its annual Chinese New Year street party. The event is an exuberant, noisy and colourful affair, with the long main street, Derrick Avenue, filled with streetside food stalls and Cyrildene's dozens of restaurants all offer special festive menus (book well in advance for a table). In the early evening a parade begins to wind its way up the street, led by a colourful Chinese lion who is followed by dancers in traditional costume and a long, dancing Chinese dragon. Cymbals crash and firecrackers flare as the lion visits every business along the street and the evening ends with a gigantic fireworks display funded by the local Chinese community that easily rivals anything you'll see on January 1. Chinese New Year in Cyrildene is a busy, noisy, colourful and exciting affair - watch out for the many wayward fireworks! - that makes for a most memorable cultural experience.

There are dozens of restaurants to choose from in Cyrildene and with New Year being by far the community's biggest event tables get booked up weeks in advance. Some recommended Cyrildene restaurants offering festive New Year dinner packages and streetside tables with good views of the parade include: Fisherman's Plate (+27 11 622 0480) and Fong Mei (+27 11 615 1384) or for a typical Chinese hotpot try Chon Qing Hot Pot which has a balcony overlooking the street (+27 83 554 3054). The festival runs from approximately 16:30 until 22:00.
 ​​​​​​​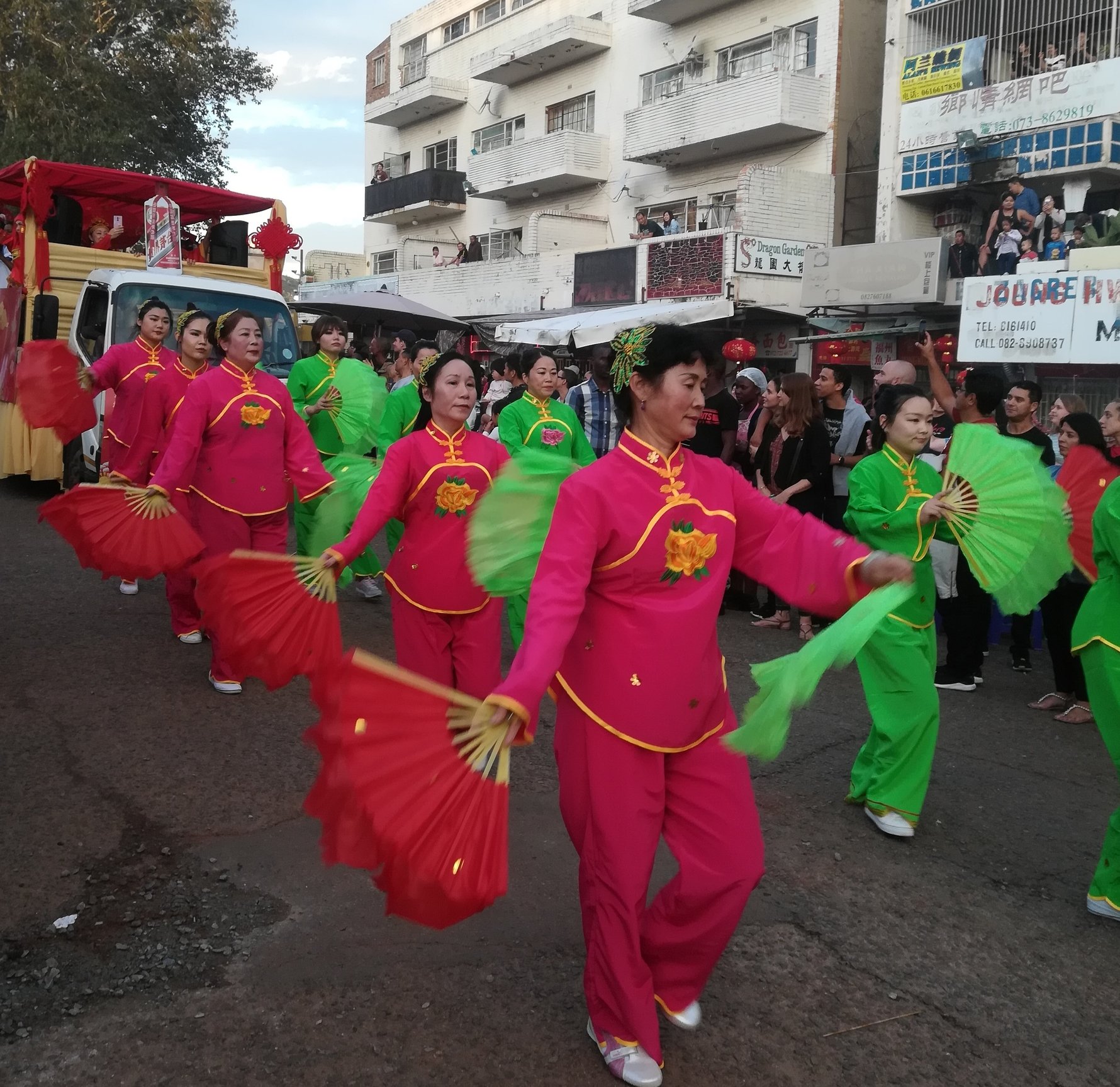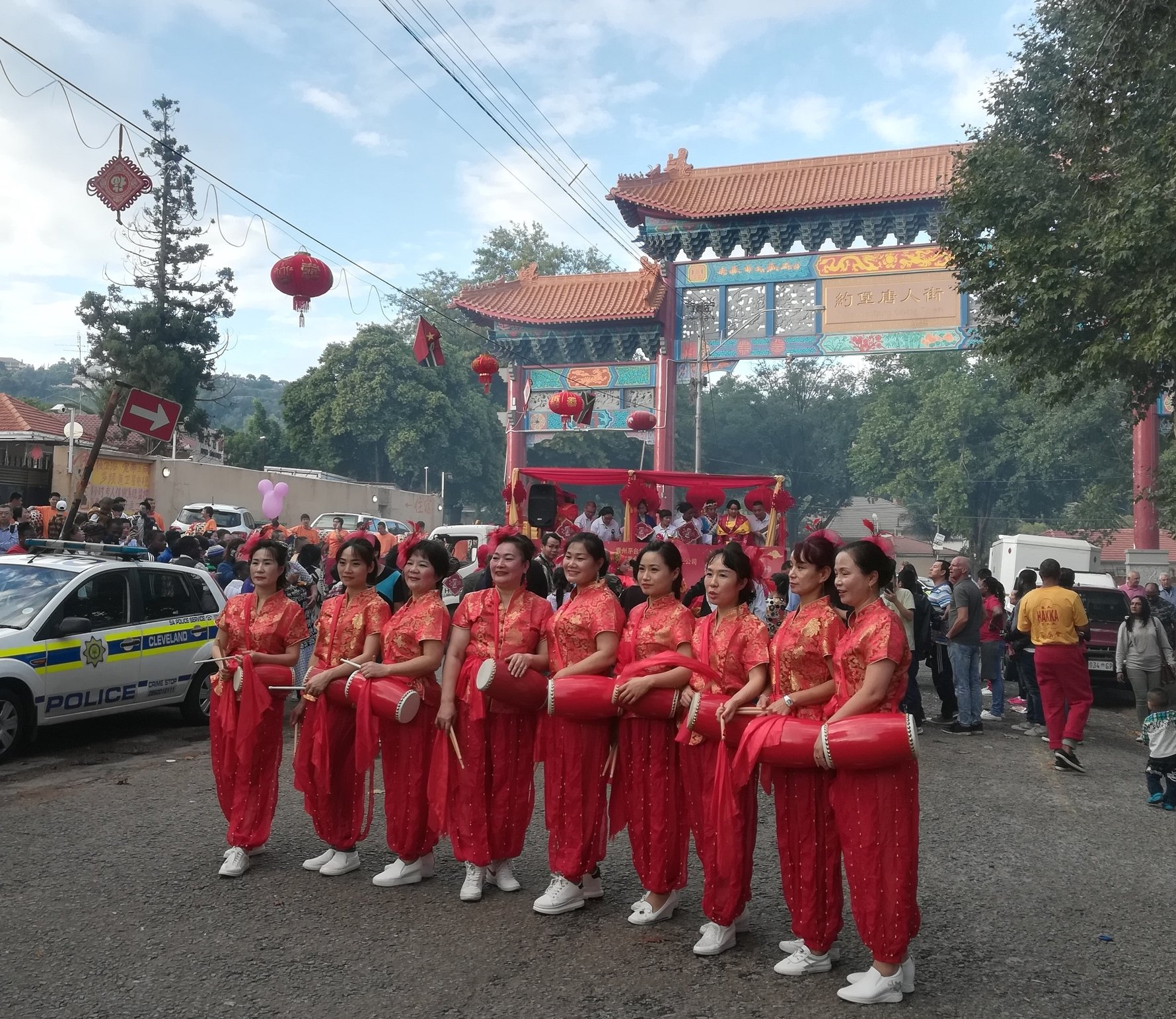 Saturday February 8
Chinese New Year in First Chinatown
Joburg's First Chinatown on Commissioner Street (between the corners of Miriam Makeba and Alexander Streets) in Ferreirasdorp celebrates Chinese New Year on Saturday February 8 with a massive fireworks display, tons of street food stalls and plenty of traditional entertainment. The arrival of the Year of the Rat will be welcomed with dancing Chinese dragons and lions, Chinese drumming and singing and Kung Fu and Tai Chi displays. A variety of Chinese food will be on sale throughout the day in the Chinatown area, including at Joburg's oldest Chinese restaurant Swallows Inn and from a variety of Chinese street food stalls. Events run throughout the evening from 17:00 culminating in a huge fireworks display at 21:00. 

There are only a handful of restaurants in First Chinatown and all of them can be expected to get very busy so it is worth booking ahead. To book call: Ming Woo Restaurant (+27 11 833 5924), Lucky Cafe (+27 11 836 9311) or Swallows Inn (+27 11 838 2946).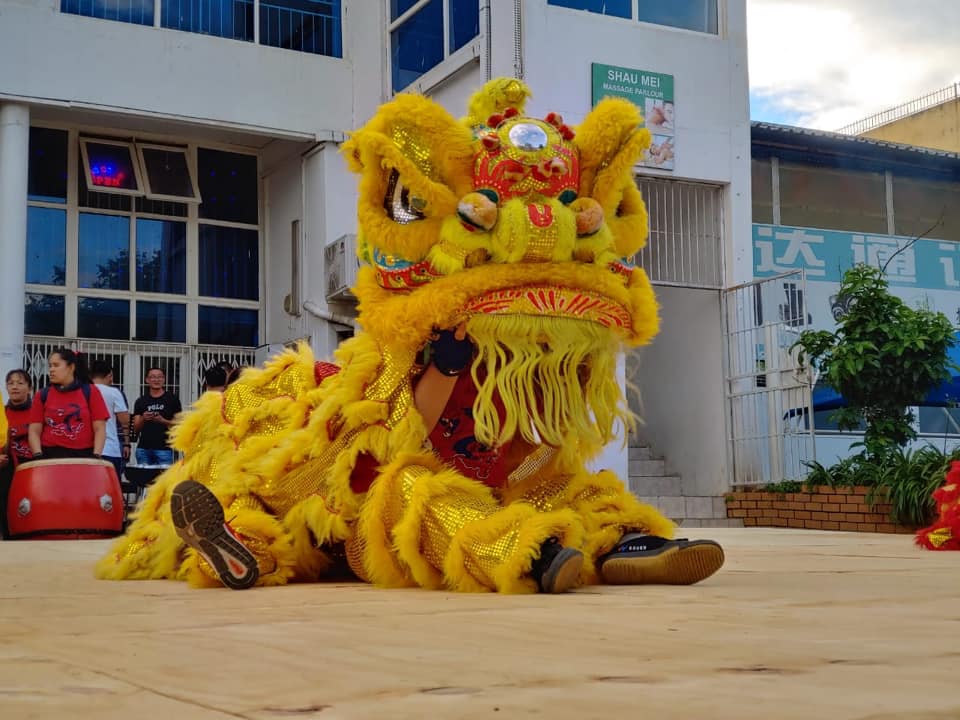 Saturday February 15
Oriental Dragon Festival, Rivonia
Joburg's third Chinatown, the Oriental City area in the Sandton suburb of Rivonia, hosts its second annual Oriental Dragon Festival this month, coinciding with a month of city-wide events marking the new year. The festival includes dancing dragon shows, traditional kung fu displays, a flea market in the street, music, entertainment for kids and lots of Chinese food stalls.