Clico Restaurant at Clico Boutique Hotel, off Jellicoe Avenue in Rosebank, is a gem. There's a good chance though, that if you don't know where to look, you will miss this hidden spot as its entrance is not immediately obvious to passersby. 

The hotel was named for its founder's favourite French champagne and true to its establishing inspiration, Clico Restaurant offers up a carefully selected and constantly updated list of fine tipples, that includes wines from a range of top Western Cape farms.

The restaurant menu boasts modern international flavours with beautiful plating prepared by Head Chef Davies Moagi who joined Clico in 2022. Meals are served in a classy dining room with triple-volume floor-to-ceiling windows. The large windows open out into a small courtyard to allow al fresco dining during the warm seasons. In the cooler months a working fireplace makes for a cosy wintertime dining option with excellent service.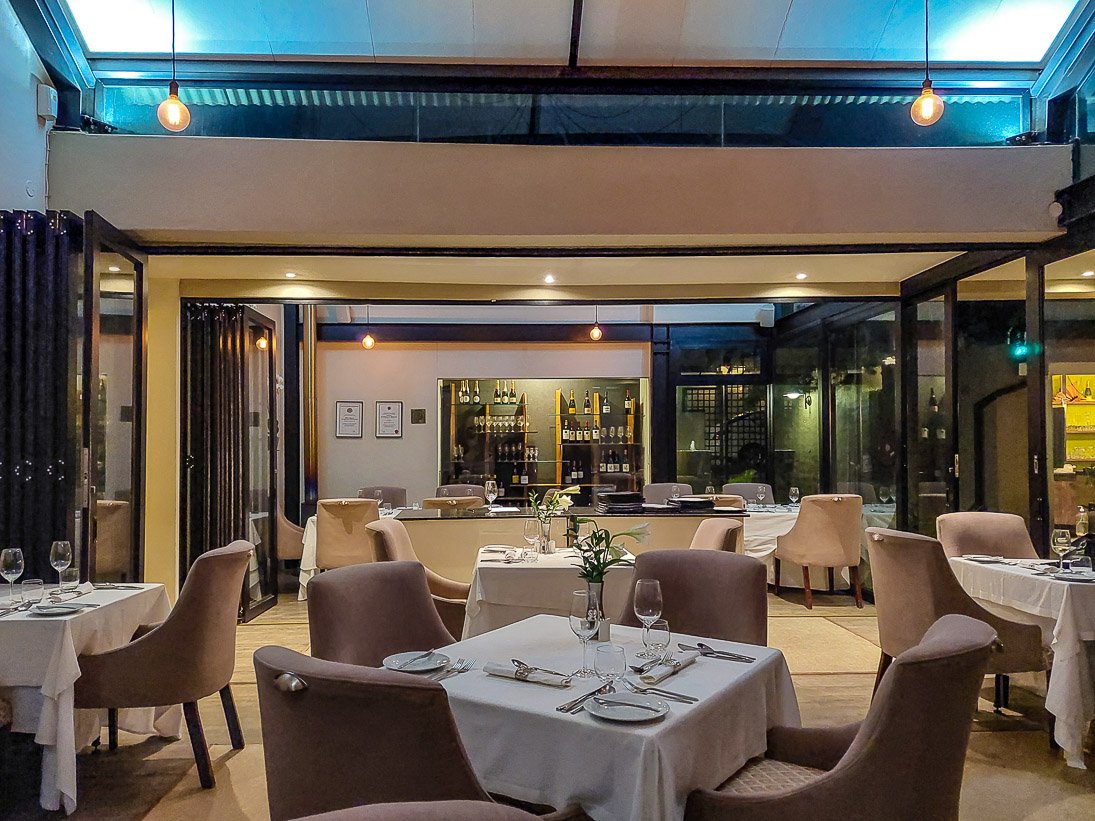 Clico offers an all-day dining a la carte menu as well as four-course and six-course tasting menus with optional wine pairings. We opted for the four-course dinner with wine pairing (four-course menu R450, with wine pairing R710). An unusual standout for a tasting course menu, Clico offers a full vegetarian tasting menu option and can accommodate other dietary requirements as well. 

The four-course dinner begins with a bread course followed by the soup of the day, which when we visited was a curried butternut soup. The soup's curry and spice kick made it our favourite dish of the evening, which in no way indicates how we felt about the other dishes. The standards are high here. We could have easily made a meal of it. Following this we were served balsamic glazed roasted artichoke with a tomato and basil sauce that was particularly enjoyable for its extra little touch of miso.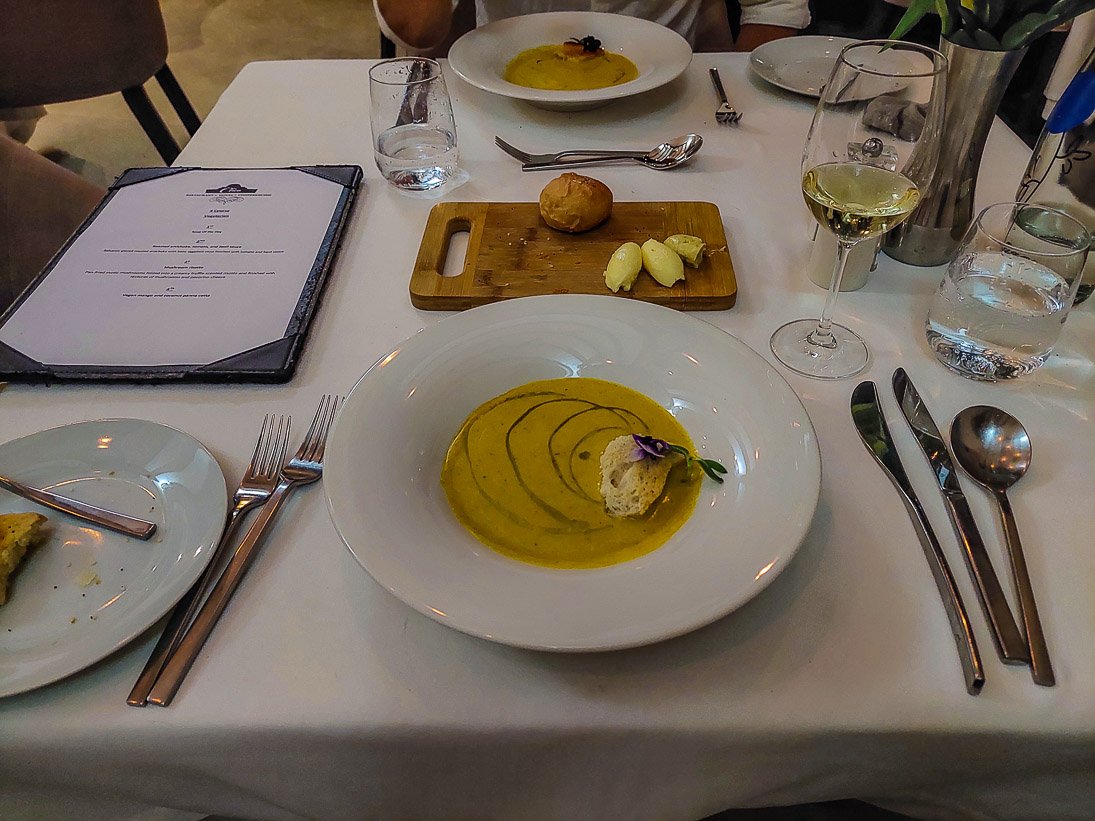 From the vegetarian option, the main course was a beautifully plated mushroom risotto. This dish had many different varieties of mushrooms, from dried to fried and even pickled! We loved the colourful presentation, topped with edible flowers. After indulging in three courses, we were getting rather full. However, the vegan mango and coconut panna cotta dessert was worth making space for. A great way to end the evening.

There's a special attention to presentation at Clico Restaurant and we really appreciated all the extra embellishments on the dishes, from the bright flowers to the microgreens. Similarly, the wine pairings are excellent with the different flavour profiles of the wines chosen complementing each of the dishes really well.

Topped off with excellent service, this is a great value, intimate and well-presented wine pairing dinner experience. An added bonus is that Clico – unusually in Joburg – is open seven days a week, making this a nice option for fine dining on a Monday night.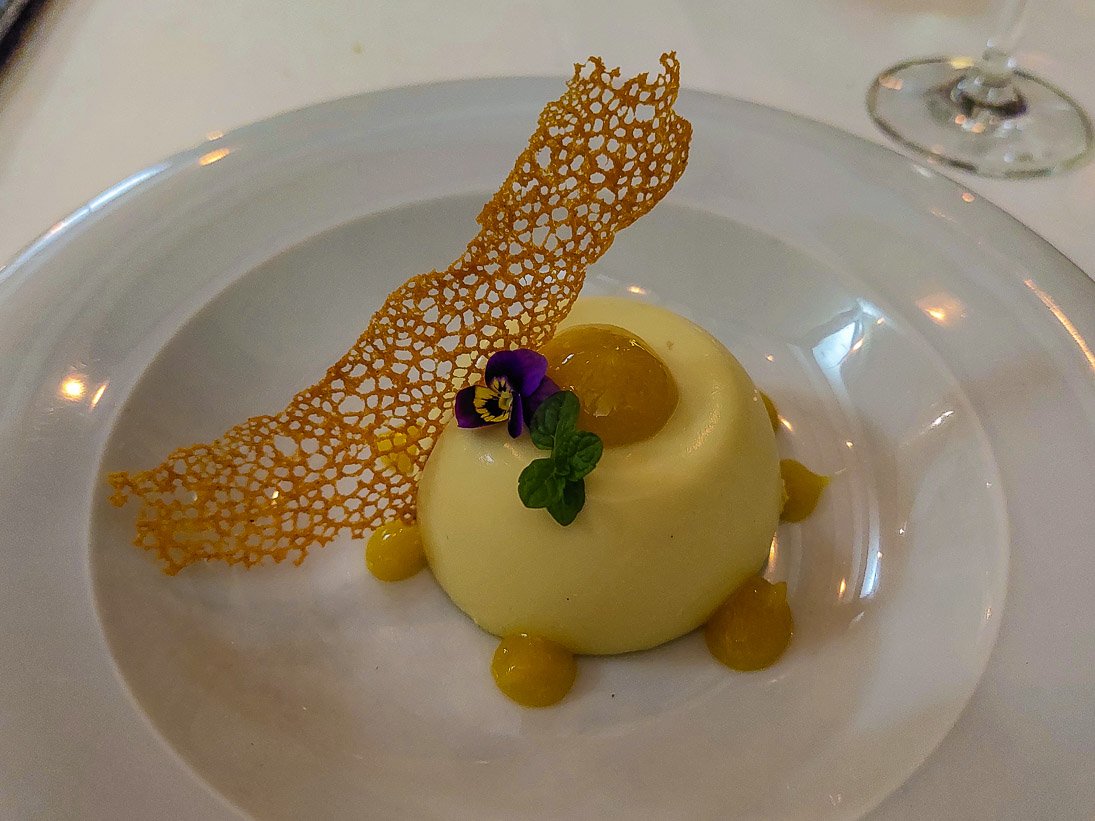 Parking and bookings: There is parking on the property via the entrance on Jellicoe Avenue. If the gate is closed call the hotel desk and they will buzz you in. Restaurant bookings can be made online via Dineplan.
Get there with the Gautrain: Clico Restaurant is located a ten-minute walk from Rosebank Gautrain station.

*Our reviewer, @thescribsandnibs (Attiya Sayyed) was invited by the restaurant. The views expressed in this review are her own. Follow the Scribs and Nibs travel and food blog online at thescribsandnibs.com.