Positioned neatly between Proud Mary and Krispy Kreme, Coco Safar has taken up prime restaurant real estate in the centre of Rosebank's The Zone piazza. And that's a good thing, as Coco Safar isn't just any café and bakery, it's where you'll find one of 'The World's Best Croissants', according to our reviewers (and epicurean authority Food and Wine).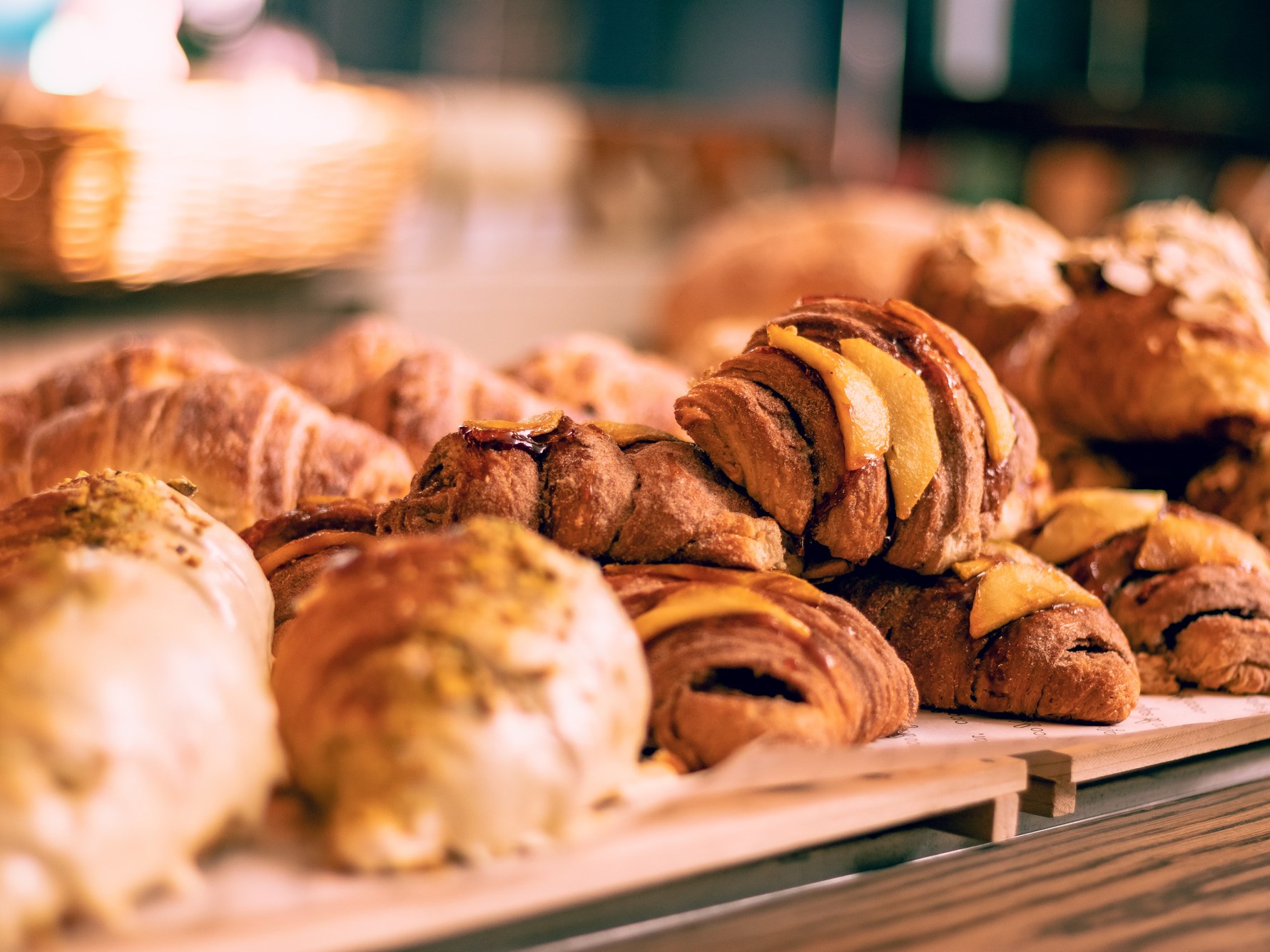 While it's easy to find a croissant in Joburg, it's harder to find a really good one. But what defines really good? It should be crisp, light, golden, ever so slightly sweet, and made with real butter – lots of it (you'd be surprised to discover how many croissants across the city are made using oil and margarine). This is one of the many reasons Coco Safar impresses. You can taste the butter in their croissants, and in almost everything they make. No expense is spared on the quality of the ingredients they use, nor the interiors and their bespoke espresso machines. They aim to provide 'affordable luxury', in other words: an elevated café experience that's a little easier on the wallet.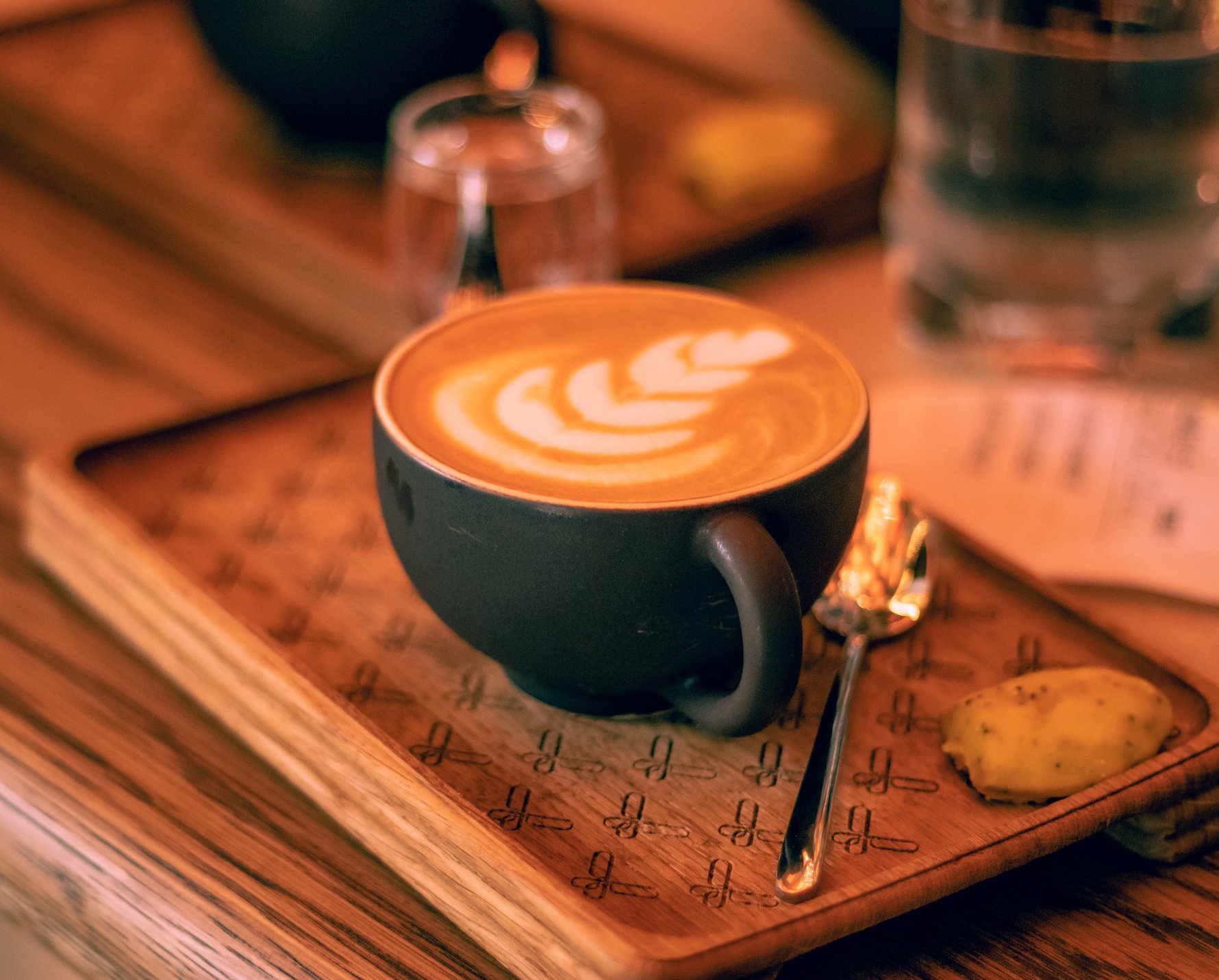 We'll start with the coffee. The beans are sourced from around the world, and roasted on a weekly basis to ensure they're at their freshest, then ground and pulled using their custom-made Kees van der Westen espresso machine. The flat white and cappuccino we ordered were superb, rich and chocolatey, and served on tailor-made wooden boards with a shot of sparkling water to cleanse the palate, and a delightful lemon poppyseed madeleine, just because.

It sounds like a small detail, but there's something very special about an experience when you get that little bit extra; it makes a trivial thing like a cup of coffee feel like an occasion. If coffee isn't your thing, try a rooibos espresso or flat white. Coco Safar uses their own premium, locally-sourced rooibos tea leaves blended with a spice-infused maple syrup from Montreal to create a slightly sweet rendition with the ultimate rooibos crema.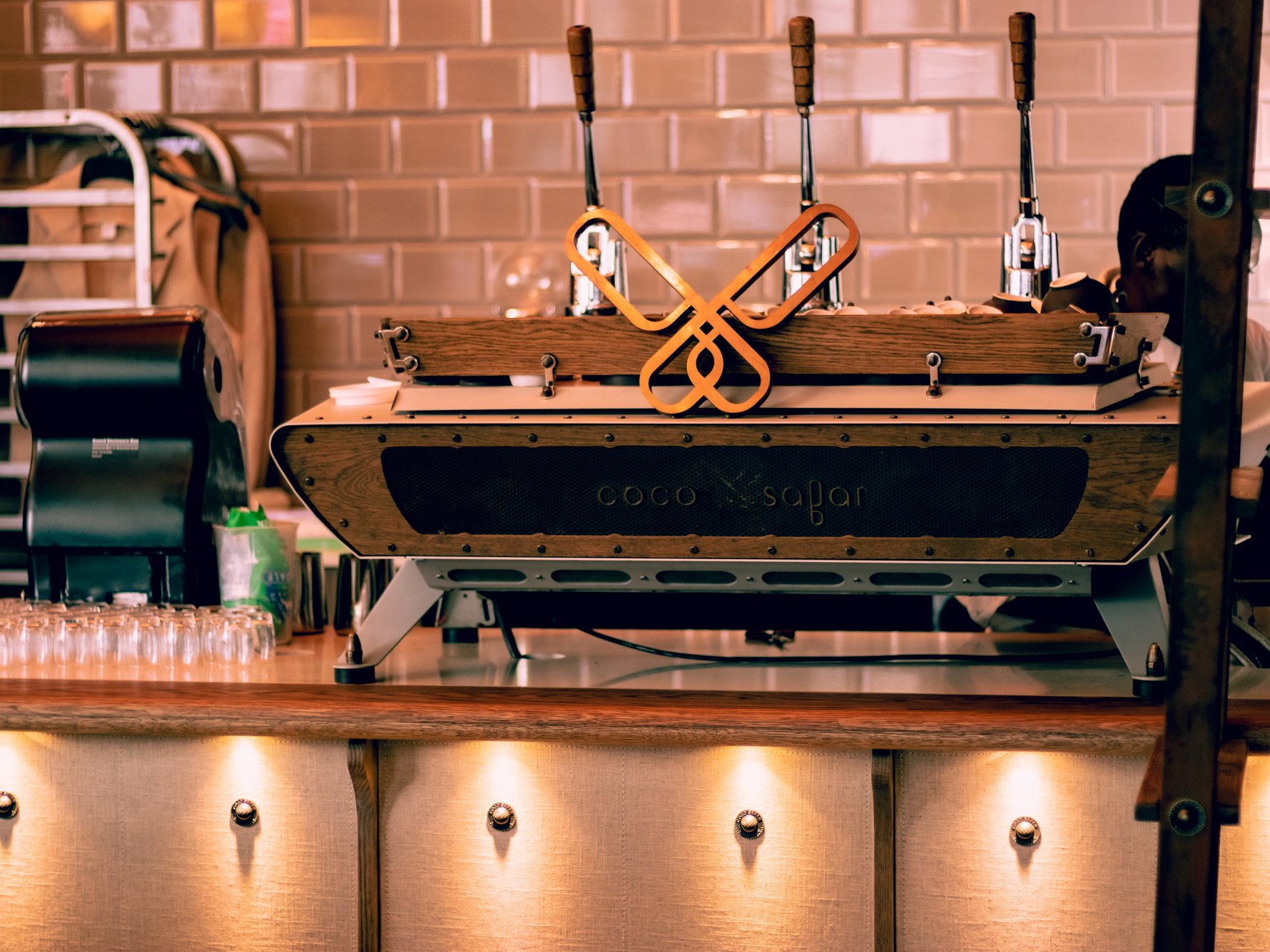 Then the croissants. Oh the croissants! Their plain option is classic in style and would please any Parisian, whilst the flavoured varietals are unique to Coco Safar and OTT in the best possible way: Portuguese custard de nata, chocolate and hazelnut, activated charcoal and maple cheesecake, and last but definitely not least, white chocolate and pistachio. Beside the gorgeous display of croissants, you'll find a small cake fridge with a hypnotic array of exquisite petits gâteaux (small cakes) that are positively begging to be devoured. These are pricey, but worth it. Start saving.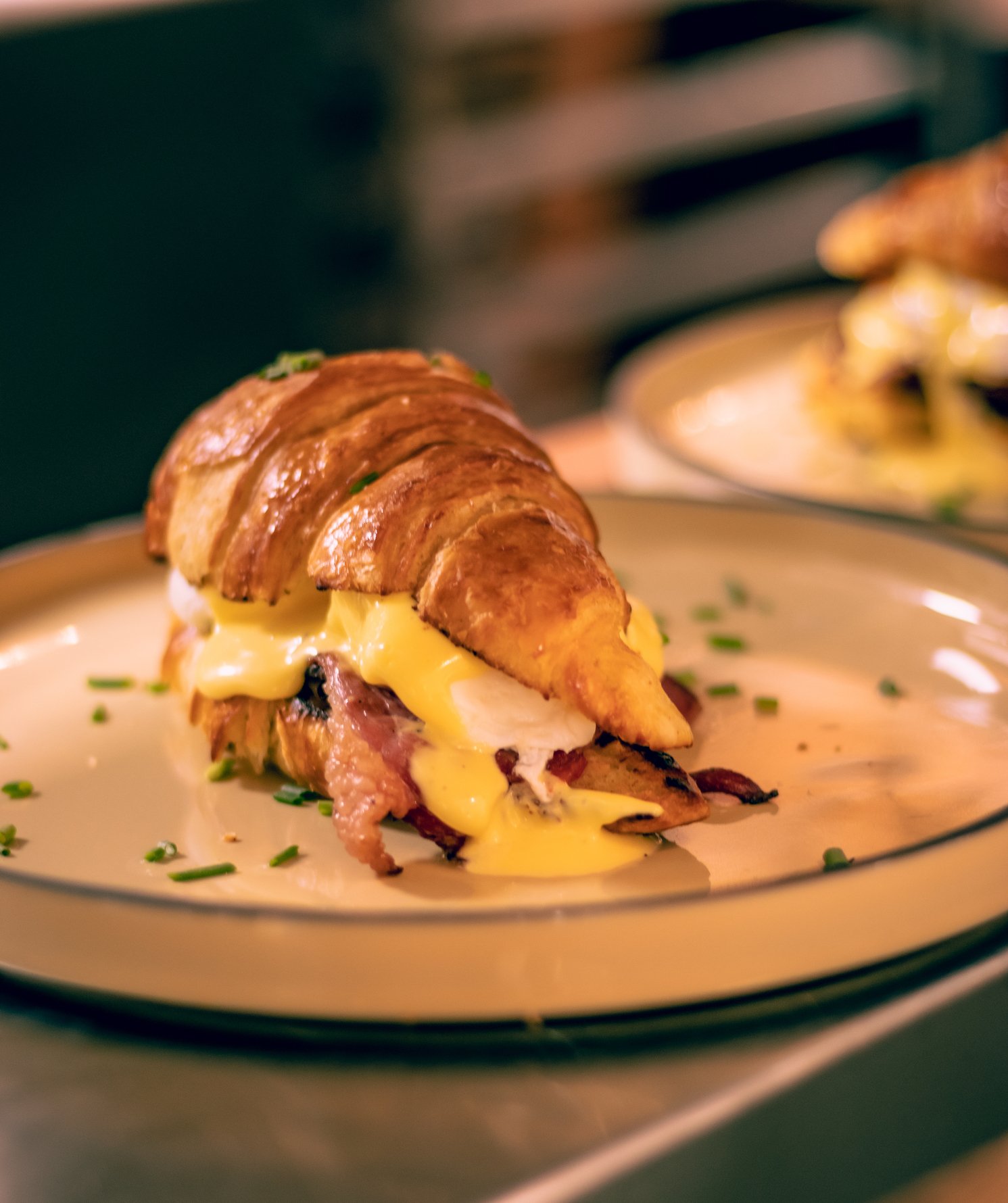 Finally there's the café menu – a good balance of utterly sinful, croissant-based dishes such as the croissant waffle with caramelised banana, salted caramel, toasted almonds and crème fraîche, alongside far healthier options of oat porridge and berries, and an exceptional avo toast (it's hard to do an original take on this dish, but Coco Safar pulls it off).  Whatever your choice, rest assured it will be made with love and care, and that the portions are substantial. We opted for the salmon Benedict and the avo toast, both mouthwateringly good with a layer of caramelised onions coating the toasted croissant and bread, and both subsequently gobbled down (if pushed to choose though, the Benedict comes out tops... it's that croissant.)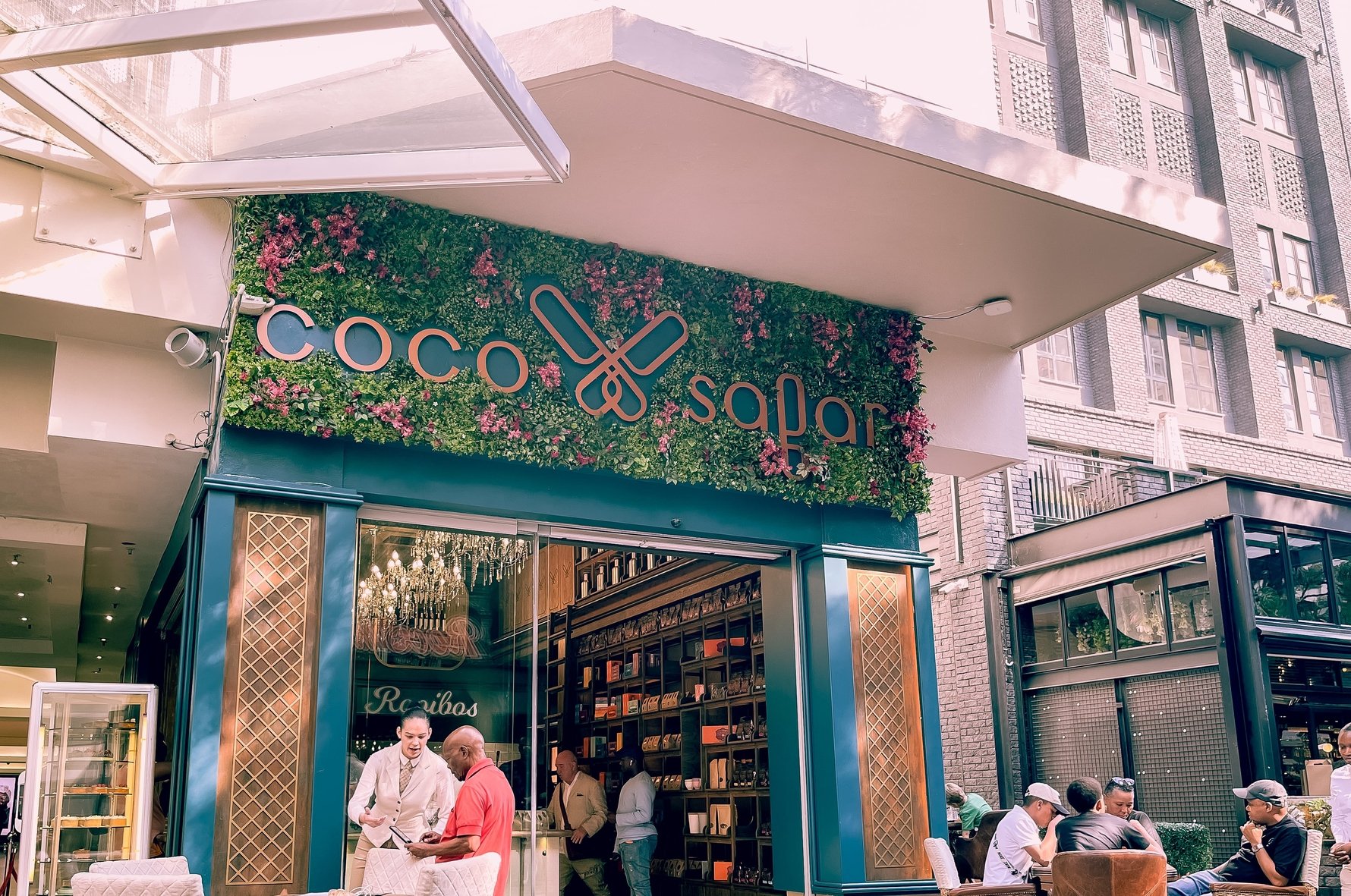 The interior is described as 'retro-chic, vintage French' which really is a mouthful and not that simple a concept to grasp, but let's just say it's very pleasing to the eye. Floor-to-ceiling wooden shelves hold a menagerie of beans, teas and capsules to take home (some great gift options), whilst kitsch chandeliers and retro orange lighting brings the modish space to life. But here comes the tricky part: there's no indoor seating.

This is a fantastic summer setting with chairs and tables that spill onto the piazza, but during winter months it can be freezing outdoors. There is a small section of covered seating with heaters to the right of the shop, but it lacks ambience and doesn't exude that upmarket café feel that's synonymous with the brand. While Coco Safar sorts this out, don a coat and a scarf and get yourself there. It's worth it. 

*The bakery at Coco Safar is halaal certified (where all baked goods, pâtisserie and confectionary are prepared). The hot kitchen is not certified.