The evenings are getting warmer and the stress of lockdown is melting away, which combined with eased restrictions on gatherings, has all combined together to give Joburg's nightlife a much-needed boost! 

For cocktails and craft beers in the city, here's our pick of great bars to check out in Joburg this month. 
Milk Bar
Named after Abu's Milk Bar in downtown Addis Ababa, Milk Bar is a quirky African-retro styled café-bar that faces out onto the Sandton sports club in Parkmore. The decor is retro-African chic - think old-fashioned hand-painted barbershop signs, unusual antique furniture and colourful African upholstery, complemented by abundant pot plants and bright blue Joburg skies best enjoyed on the massive beer garden terrace. With spring in full swing and lockdown easing off, Milk Bar also now hosts live music sessions on weekend afternoons, while those who come for the sports can always find the biggest matches showing on the screens inside.
The Feel Good Series at 44 Stanley
In October 2020, The Feel Good Series, known for their eclectic sunset DJ parties hosted at alternative downtown locations, is hosting a takeover at 44 Stanley in the space that was once the Calexico beer garden, becoming an all-weekend affair for one month. The special Feel Good Series pop-up will be happening Fridays to Sundays throughout October serving up food, drinks and great tunes.  On Fridays the venue will open for food and sundowners, Saturdays will be ticketed live music performances, while Sundays are devoted to 'Easy Sundays' (sometimes free and sometimes ticketed).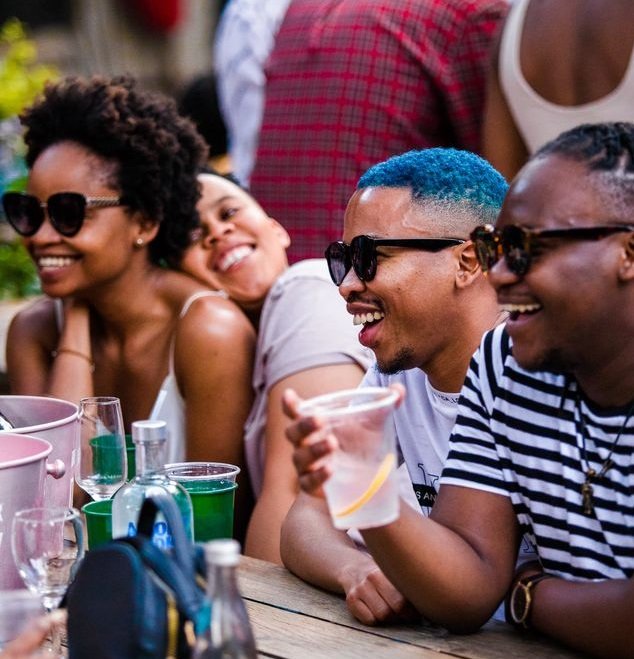 999 rooftop at Hallmark Hotel
One of Joburg's most spectacular rooftop bars, the 999 (Triple Nine) is located on the top of the landmark Hallmark Hotel in New Doornfontein with incredible 350-degree views of the distinctive downtown skyline from its wraparound balcony. Open Thursdays to Sundays there's a casual contemporary menu of dishes like sticky pork ribs, chicken sliders, truffle mac and cheese, and kimchi prawn salad to enjoy for lunch while admiring the view. Once the sun starts to go down settle in for sundowners and house beats courtesy of the weekend DJs. Saturdays it's Hip Hop and RnB, Sundays, house.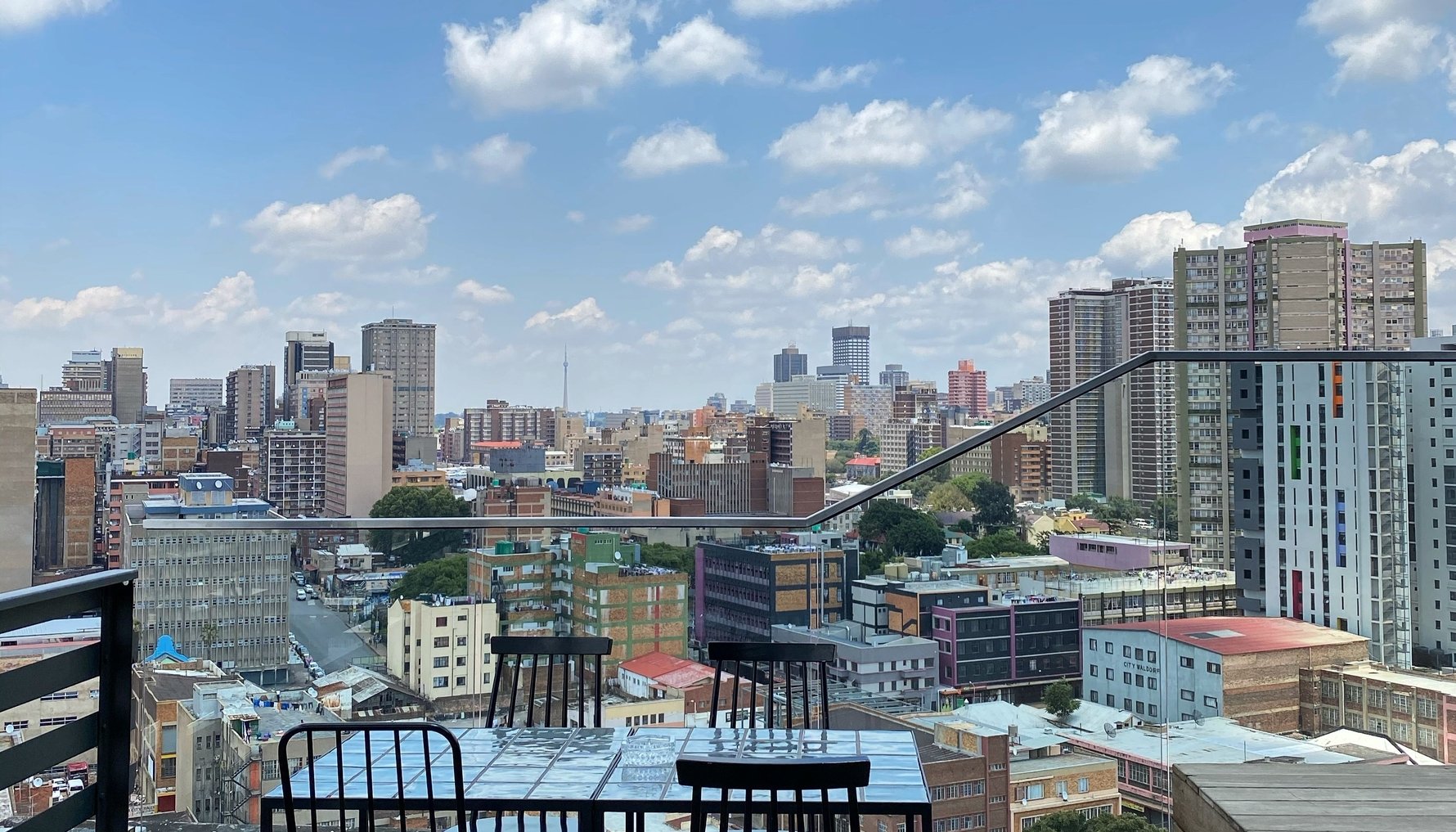 The Blind Tiger
A popular neighbourhood spot on Parkview's pretty main street Tyrone Avenue, the name Blind Tiger conjures a speakeasy, and while the Prohibition-era may be long gone, that glamorous and crazy 1920s have found their way onto the drinks menu, where homage is paid to Fitzgerald's age-defining novel The Great Gatsby. An inviting space, the cosy bar and restaurant with its warm maroon walls and well-lit and stocked bar that opens out onto the street gives little hint of the lovely summery garden tucked away out back.
The Greenhouse
An expansive cocktail and wine bar located on the ground floor of one of Rosebank's newer office blocks in the new Oxford Parks development (at the corner of Jellicoe Avenue), the name is a nod to the bar's impressive feature garden walls and ceilings. The owners describe the setting as an 'urban oasis' although the bounty of ferns descending from the ceiling also brings to mind a jungle, albeit one with cute millennial pink and rose gold accents. 

On a warm evening the wide-open terrace is a fun stop to soak up a cocktail or too and on weekends there are now afternoon brunch and DJ sessions.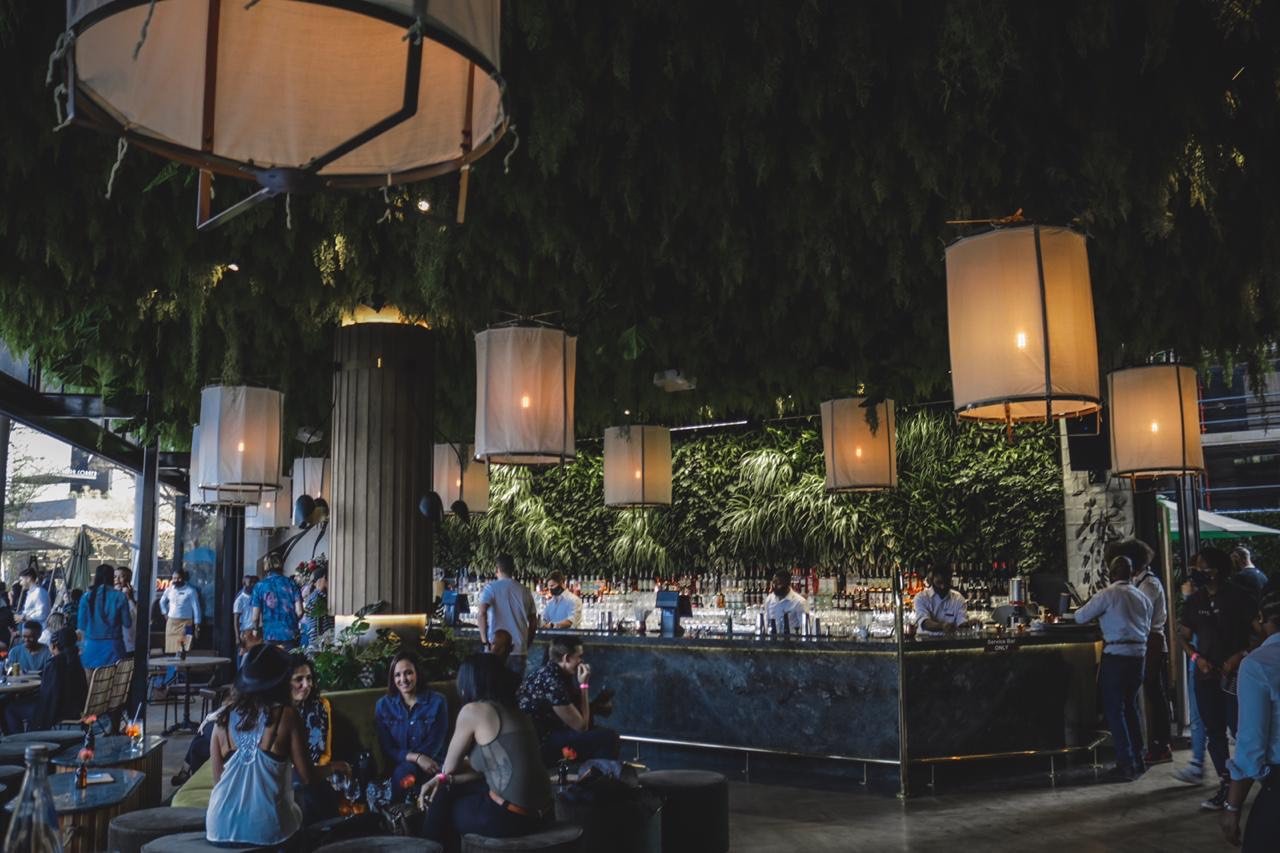 Pronto
Pronto Italian restaurant has long been a popular destination for excellent Italian food and has added a convenient deli and an online store called I Love Pronto. As of October the restaurant now hosts La Bella Figura on Saturdays, a breezy late afternoon sundown hour party in their new courtyard space, fuelled by Prosecco and DJs.
Mix Cocktail Bar
Part of the slick members club Mesh, Mix stands out for its outstanding and constantly changing seasonal menu, its fantastic views and its inimitable sense of style. The walls carry the most covetable contemporary South African artworks reminding you that this is a cocktail bar located in the heart of Rosebank's art and design centre Keyes Art Mile. There's also a cool new pop-up style bar that faces out onto Keyes Avenue, Niks Bar, who host fun Saturday afternoon DJ parties.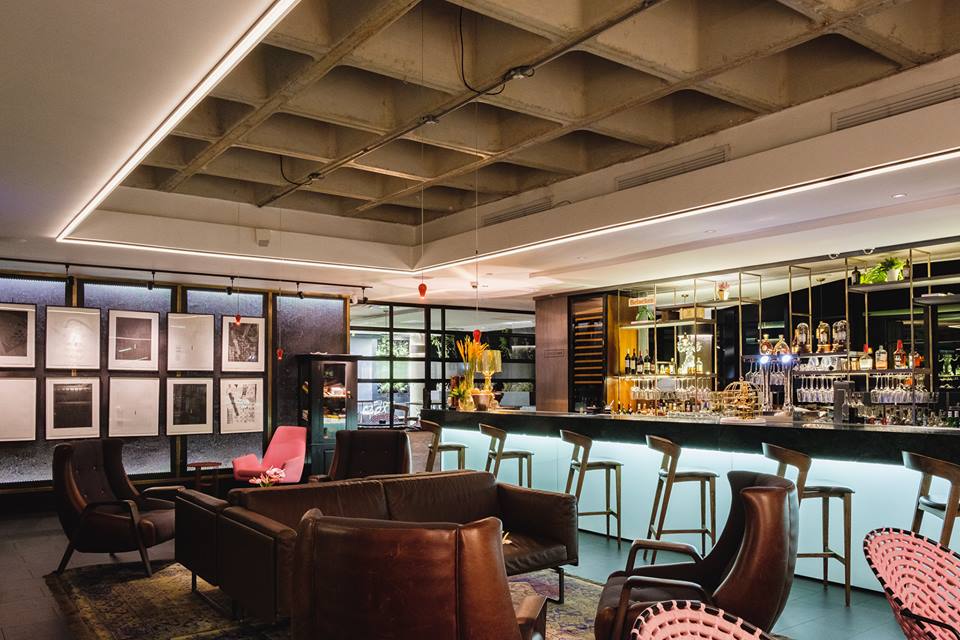 Sin+Tax
Behind an unmarked door in the graffiti-strewn alleyway that adjoins the Coalition pizzeria, is Sin & Tax a hidden speakeasy-style cocktail bar serving some of the most exclusive drinks in town. There's no need to reserve or discover the secret passwords, the bar now simply runs on a first come first served basis catering to parties of no more than six people at a time. There are now new daytime open hours too (Wed-Sun 13:00-20:30).
Sir James van der Merwe
An unusual location in the middle of Kramerville's many interior design stores, but then partying on Wednesdays has always been in itself unconventional. This stunning warehouse space is an explorer's treasure chest stuffed with the owner's covetable collection of antiques and other quirky items from across the world and endowed with a unique Sandton skyline view.

This quirky bar with fantastic views has upended its opening hours and is now open on Wednesday and Fridays too from 14:00 until 23:00 with music, DJs and new food offerings too. The Mexican cafe on the ground floor - Razor Charlie - is also open and perfect for a late afternoon lunch or some evening snacks with your beer.