Under South Africa's new 'Advanced Level 3' restrictions hair and beauty venues such as hairdressers, barbershops and nail salons have been allowed to reopen with new social distancing and hygiene protocols in place.

When going to a salon you will now be asked to wash or sanitise your hands before entering the premises while staff will be required to wash their hands (or change gloves) before and after servicing every client as well as disinfecting tools, equipment and seating areas after each customer. Staff are required to be screened before arriving for shifts and to wear masks and / or visors as are clients and anybody not wearing a face mask will not be allowed to use the services on offer. Salons have also implemented changes to their set up to ensure the social distancing of 1.5 metres between clients is adhered to and there are limits as to the number of customers allowed on the premises at any one time.

You will be asked to provide your contact details when you book and arrive for your haircut or treatment to ensure that any client can be contact traced if needed and unfortunately those nice cups of coffee and snacks that some salons offer are now off the cards. Friendly barbershop chatter of course still comes as standard. 

It's been a damn long time since South Africans had the chance to get a professional haircut and we are all pretty excited about the chance to go out and pay a professional to help us get our personal appearance back up to standard.

If you are ready to head out to get a trim or a manicure this month, here are some cool Joburg salons we recommend visiting.
Hair and beauty
Wyatt Hairdressing
This uber-chic hairdressing and barbering salon at 44 Stanley is doubly worth visiting for the super stylish decor filled with what looks like a whole park's worth of house plants and especially for the stylists' cutting-edge looks. Wyatt also stocks a range of organic hair products and specialises in colour treatments using the low-chemical Davines professional colour product range.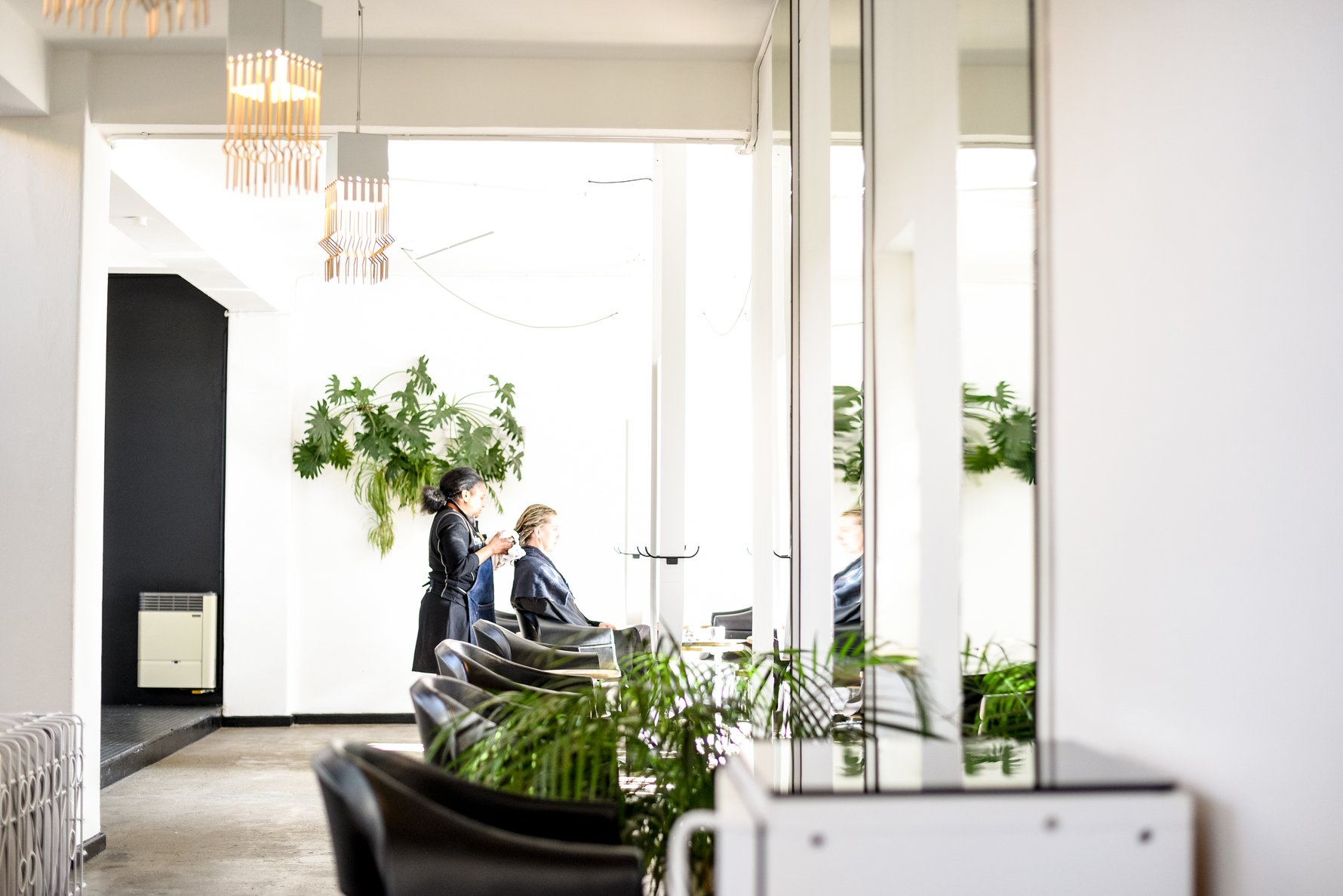 Aneno Beauty Bar
25-year old Mpoomy Ledwaba is a South African beauty influencer and Youtube star who has achieved what many social media hustlers can only dream of. She dropped out of university, followed her dream of starting a beauty business and amassed tens of thousands of dedicated followers who follow her beauty tips online.  Using her social media savvy Mpoomy leveraged what started out as a mobile beauty business into a fully-fledged online beauty brand and the Aneno Beauty Bar chain.  Specialising in braids, wig treatments, natural African hair styling, lash extensions and nails, the salon at Melville's 27 Boxes centre also offers exclusive treatments for kids including braiding and cornrows.

Tenfold
Tenfold is owned by Georgia Shekeshe who left a job in public service to create a nail salon that would deliver what she calls "honest" service. That means no artificial nail enhancements, formaldehyde-free and cruelty-free nail products and a philosophy that promotes a more socially responsible attitude towards the business of beauty. This is a relaxing environment, with as much polish to the service as you'll get on your nails. The decor is a calming take on muted minimalism with lots of natural fabrics and plenty of natural light streaming in from the tree-lined street in front. A nice touch is the welcoming line of super comfy armchairs for pedicures. A very relaxing experience.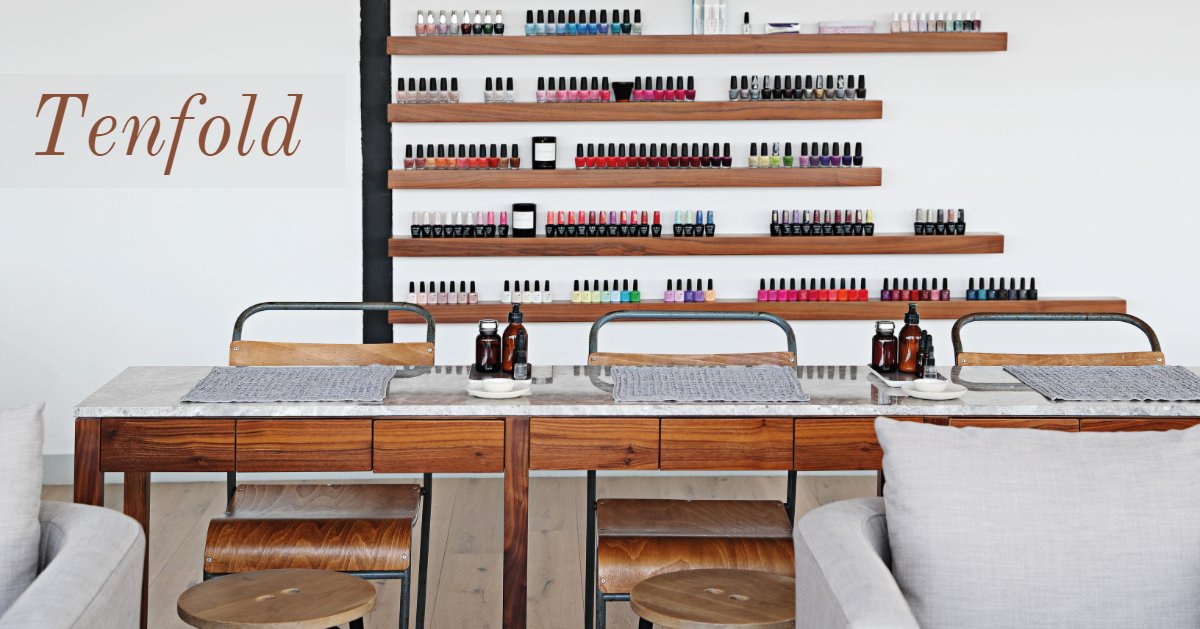 Amazi
Don't mistake this bright, welcoming and beautifully designed salon on Braamfontein's Reserve Street as just a place to get your nails buffed and polished, it's also the site of an amazing story of social enterprise that will make you proud of what your shiny tips have supported. Amazi was founded out of an ethos of economic inclusivity, of creating a haven and opportunity for women who have come from backgrounds of domestic abuse, trauma and great personal difficulty. Personal development is as much part of the job as the perfect manicure or pedicure, and the Amazi staff have access to both a life coach and personal and financial counselling services.
Barbershops
Legends Barbershop
The barbershop of choice for South Africa's rap generation, the Legends Barbershop was founded by young entrepreneur Sheldon Tachell in 2011 and began as a mobile barbershop with Tachell zipping around to clients on his scooter. Fast forward seven years and regular customers now include MTV award-winning hip hop star Riky Rick (who holds the title for SA's most wanted beard) and wildly-popular Headies award-winning rapper Nasty C,  with branches in Joburg, Durban, Cape Town and Soweto.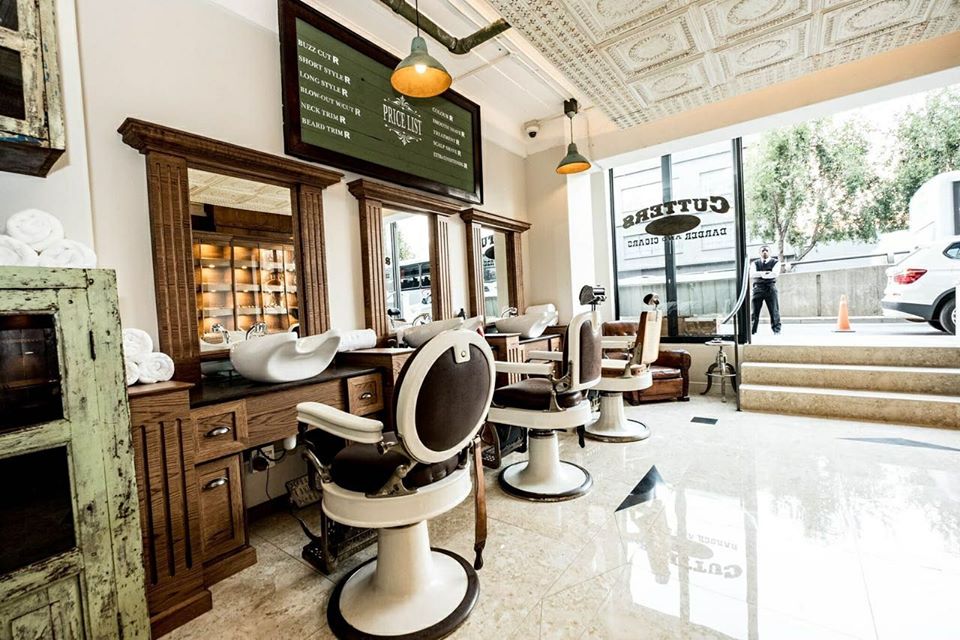 Cutters Barber and Cigars
While tobacco products are still off the cards, you can still get a good haircut and shave in super-stylish surroundings at Cutters Barber and Cigars next to The Marabi Club at Hallmark House, call +27 10 591 2897 to make a booking.

The Gentleman Barbershop
Another cool and highly rated city barbers experience is The Gentleman Barbershop opposite Rand Club in the historic mining district. There's also a great view of the bustling City Centre streetlife.