As South Africa gradually eases lockdown restrictions under the country's risk-adjusted strategy, more parts of the economy are starting to reopen, including the tourism and hospitality sector. South Africa is not alone in trying to balance the needs of the economy with trying to control the spread of Covid-19. How to safely open crucial elements of the economy that rely on human movement and contact, such as tourism, is a global issue.

The World Health Organisation has already stated what many of us might already have been thinking for a while; we will be living alongside this virus for quite a long time to come. Even as the 'curve flattens' and regions look to pass their 'peak' of infections, it is important to remember that just because fewer people are getting ill, it does not mean that the virus has gone away.

As we slowly exit lockdown we all have a responsibility to remain diligent in following protocols. Our everyday actions such as social distancing, wearing masks and regularly washing our hands are the strongest weapons that we have to prevent the dramatic spread of the pandemic. The quicker we get this virus under control the easier it is to further ease restrictions, open up our borders to the world and return to normal life.

Ready to get out and support the tourism industry with a local holiday or dinner out at a restaurant? Here are some tips to keep in mind.
Tips on being a responsible traveller during the Covid-19 pandemic

– Feeling ill? Stay at home!
If you have recently had contact with a Covid positive person, are feeling 'under the weather' or exhibiting any symptoms of Covid-19 (such as a new cough, fever, loss of taste or smell, extreme fatigue or chest pains), postpone your outing and stay at home! Many hotels and guesthouses are now offering flexible booking packages. It is worth contacting the venue that you are planning to stay at to explain your situation. Given advance notice they may be able to help you postpone your booking.

– Be considerate of other guests
Everybody has their own personal level of lockdown. What you feel comfortable with might not be comfortable for somebody else. Be considerate of other guests while on your holiday and maintain your social distancing. You may well find that despite the pandemic you make new friends on your holiday or day trip. Or it may also be the case that your behaviour leaves other guests feeling unsafe, upset and regretting leaving the house altogether. Everybody has a right to feel safe while they enjoy public spaces, be considerate of others and respect their right to maintain social distancing.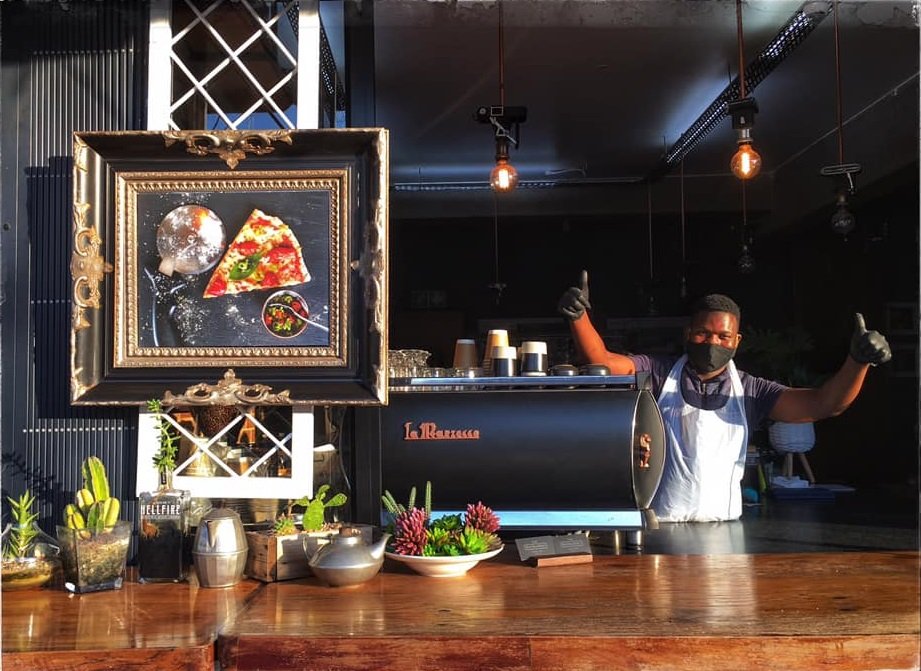 – Follow the safety protocols
The tourism and hospitality industry has consulted round-the-clock for months to come up with a very detailed protocol system that allows businesses to open safely. Now that tourism has started to reopen, the industry is determined to show that it can operate safely with these protocols. Implementing protocols is a two-way street, they rely on you, the consumer, also following them. Don't put staff in the awkward position of having to tell you what to do. Be a responsible adult and follow the rules, they are there for a reason and are not difficult to abide by.

– Be patient
Processes such as check-in, meal preparation, completing forms for activities or accessing spaces may take longer than usual due to the strictures of social distancing and increased protocols. Just be patient!

– Be kind
Everyone is under pressure and few people have felt the intensity of this economic crisis more than those working in tourism. From tour guides to cleaners, waitstaff and concierges, everyone is having to find their confidence in a totally new way of operating. You might find staff being over-attentive or regular service taking longer than usual. Try to approach such frustrations constructively and without anger. Staff are on a very steep learning curve, often with less team support than usual. A little kindness, understanding and constructive feedback will go a long way.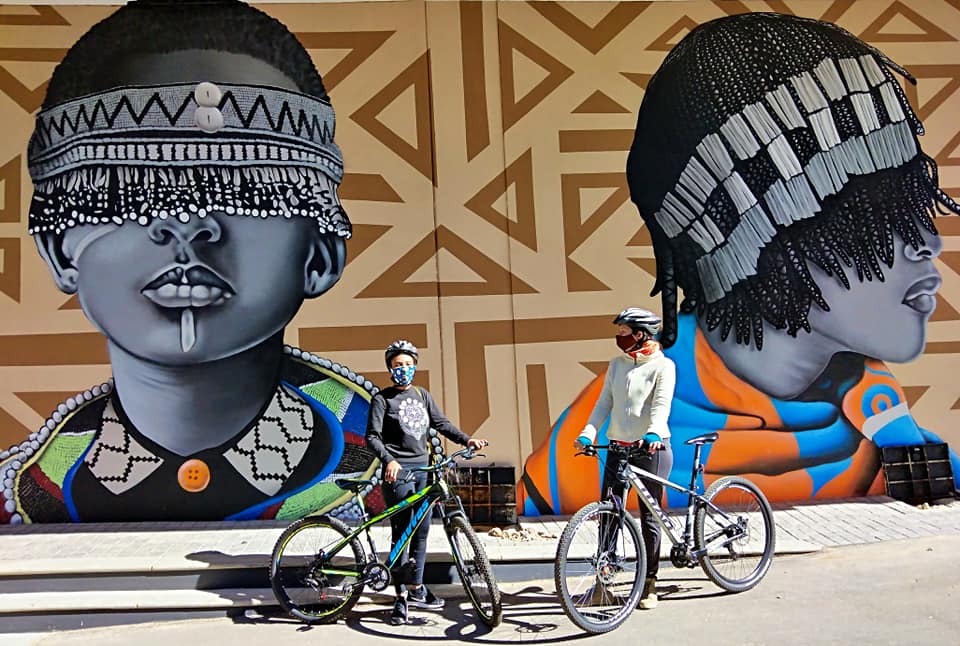 – Speak up
If the way a venue is operating makes you feel uncomfortable, speak to management rather than staying silent and taking your grievances out on Tripadvisor afterwards. We all have different levels of comfort, but every patron should feel safe. As a customer you can better help businesses navigate these tricky waters by informing them about your worries. If you think a place is dangerously overcrowded and not following the regulations on social distancing, do not further add to the numbers, take your custom somewhere else.

– Be honest
If you do start to feel unwell while on your holiday, be honest and inform your hosts. The hotel industry has protocols in place accounting for the possibility of a guest becoming ill on holiday. Your hosts have an obligation to ensure you can safely be isolated before you return home and minimise the risk to other guests and staff. Similarly, if you have been somewhere recently and you think you may have unknowingly had the virus while there it is important to inform the venue of this situation so that they can monitor their own staff for any symptoms and act accordingly.  

– Had a great experience? Tell your friends!
If you have had a great experience, tell your friends! Share your feedback on social media, leave a Tripadvisor review and let the venue know what you enjoyed. Positive feedback is one of the greatest morale boosters for small businesses working hard to operate in these most trying circumstances.
Covid-19 protocols - what to expect
Generally speaking recommended protocols for most tourism businesses, including hotels and restaurants, follow the same guidelines as other workplaces. Face masks must be worn in public areas (so you can expect most staff to be masked), social distancing of at least 1.5 metres needs to be maintained and you will be invited to wash or sanitise your hands at regular intervals

Hotel protocols A hotel room may only be booked for up to two people sharing, or for parents and their children. Hotels are operating a 48hour turnaround on cleaning rooms (meaning a room must remain unoccupied for 48 hours after deep cleaning before a new guest may use it) and encouraging guests to social distance within the hotel's public areas. As at offices, staff undergo daily screenings before starting work and 'high-contact'' points are to be regularly disinfected. The details from your booking, such as your phone number and your email, may be required to be used for the purposes of contact tracing.

Restaurant and cafe protocols The number of people permitted in restaurants is limited to one person per 1.5m squared. Records must be kept of all guests who have eaten on the premises for the purposes of potential future contact tracing. You will be screened at the entrance and asked to leave your contact details with the venue. Menus are required to be single-use or digital, or sanitised after each use.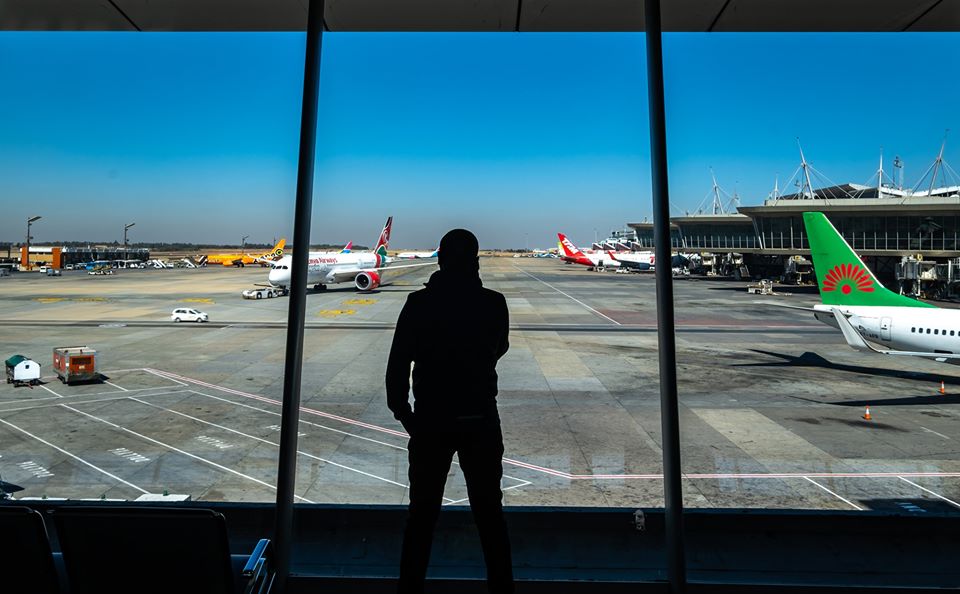 Airport protocols  All travellers are screened before entering the terminal and only those with the relevant documentation to show that they are there to take a flight are allowed access to the airport. If you have a high temperature you will not be allowed to access the airport. You will also be asked to complete a questionnaire detailing your recent travel history before entering. 

You must wear a mask at all times during your time in the terminal and on the flight. Passengers are encouraged to check-in online before reaching the airport to minimise contact at check-in counters and all checked-in luggage must be wrapped (you can do this inside the airport for free). Passengers need to scan their own boarding pass at all security checkpoints and at the boarding gate (you will need to remove your mask briefly to verify your ID at security and before boarding).