We're not scientists. We're a guide to Joburg for visitors and locals. So we can't possibly predict when the pandemic and its next wave will start or end. But what we can do is share great suggestions for what to see and do in Joburg, no matter the weather or level of lockdown.

Trying to limit your contact with others and sticking to socialising outdoors as we ride out this next stage of the pandemic? Here are some ideas for how to enjoy Joburg while avoiding close contact and closed and crowded spaces.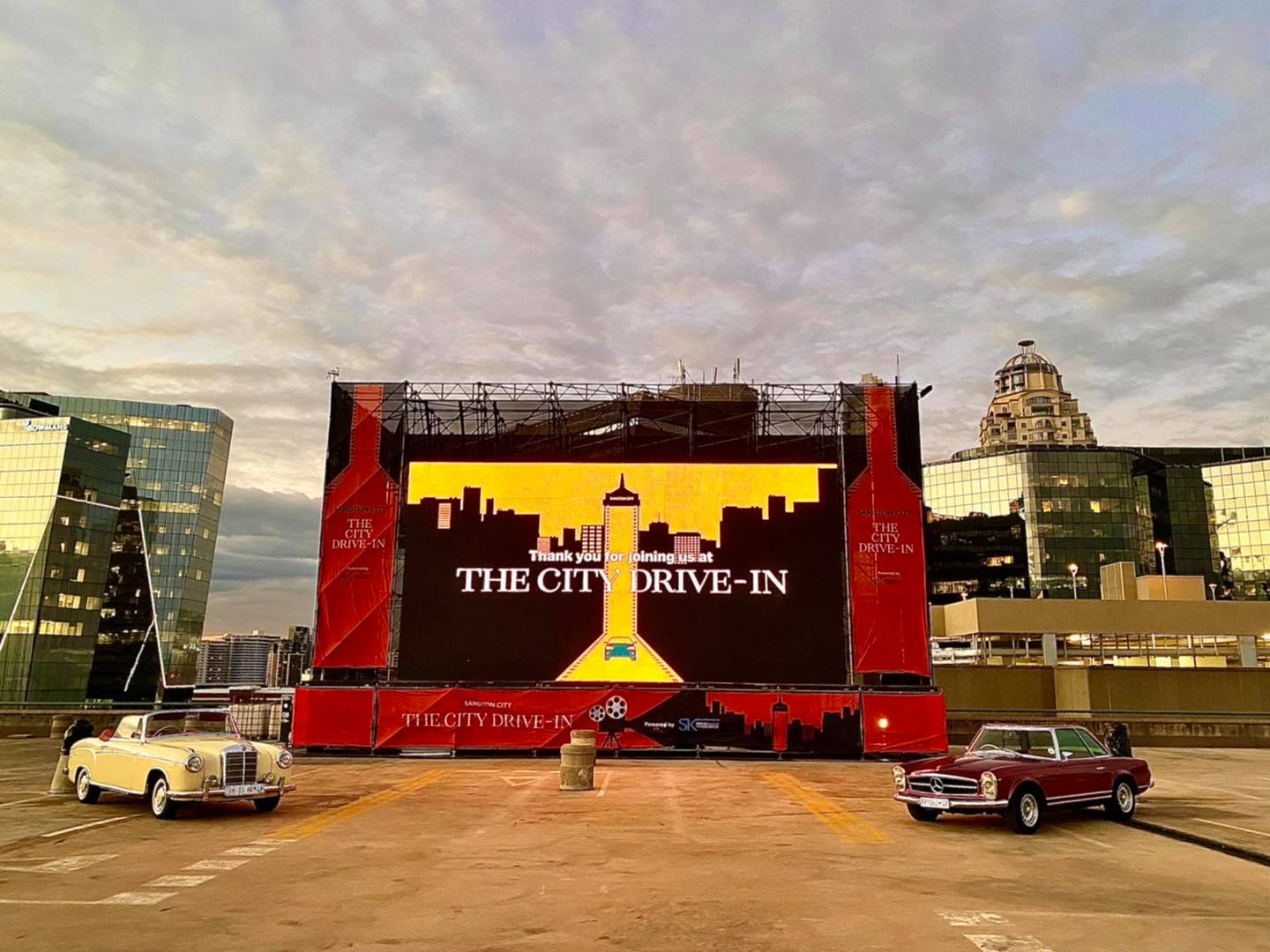 Under current regulations cinemas are allowed to operate with social distancing in force (capacity is at half and masks are compulsory). However, if the thought of sitting inside the cinema still makes you feel uncomfortable you'll be pleased to hear that a new drive-in cinema has opened for the winter on the Sandton City mall rooftop, running until July 31. The City Drive-In is open Thu, Fri and Sat and the film schedule is packed with big-screen blockbuster favourites including Bohemian Rhapsody, The Greatest Showman, A Star is Born, Mamma Mia, and the 7th and 8th instalments of the Fast and Furious films. Find out more and book your City Drive-In tickets here.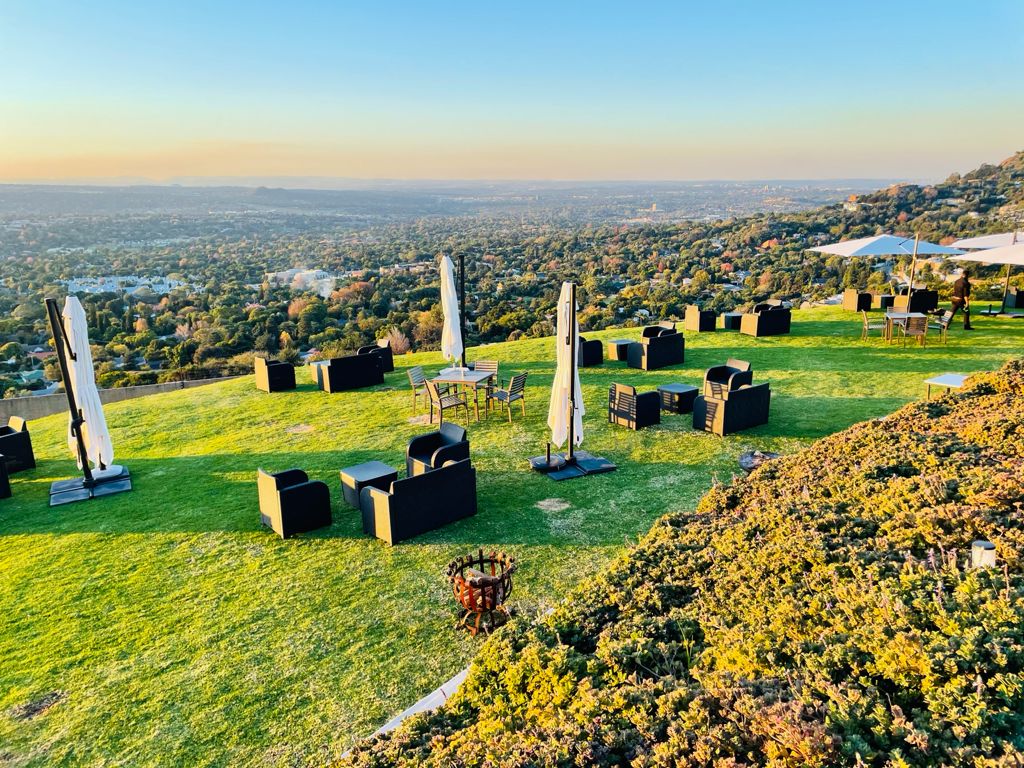 Scientists agree that alongside wearing masks, spending time in well-ventilated spaces is a key way to limit your potential exposure to Covid-19. In winter there are clear skies, and usually no rainfall in Joburg, but nights get chilly. So you can still enjoy breakfast or lunch al fresco at one of Joburg's many restaurant terraces. Here's our guide to Joburg cafes and restaurants with great outdoor terraces, courtyards and gardens.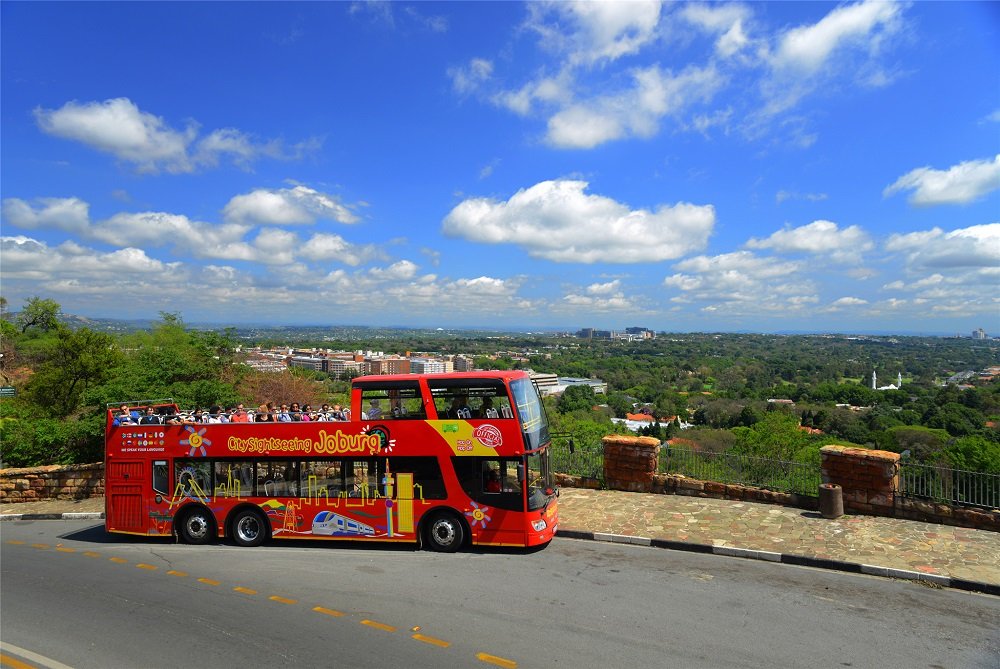 When it comes to well-ventilated spaces, sitting on the top of an open-top double-decker bus is a pretty good place. Joburg's hop-on hop-off open-top City Sightseeing bus (known as 'the Red Bus') operates every Saturday and on public holidays. The bus takes a scenic route through the older 'Parks' suburbs and the City Centre stopping at museums as well as viewpoints such as Munro Drive, although you can also opt simply to stay on the bus and enjoy the ride. It is worth noting that it can get quite windy so we recommend dressing warmly on wintery days and be careful not to lose your hat! Joburg has many beautiful and expansive parks where social distancing is made more than easy. If you are looking for somewhere to meet up with family and friends outdoors we recommend planning a stroll in the park. Favourites include The Wilds, Zoo Lake, the Botanical Gardens at Emmarentia Dam, Walter Sisulu Botanical Gardens and James and Ethel Gray Park. See our guide to Joburg's most beautiful public parks here for more.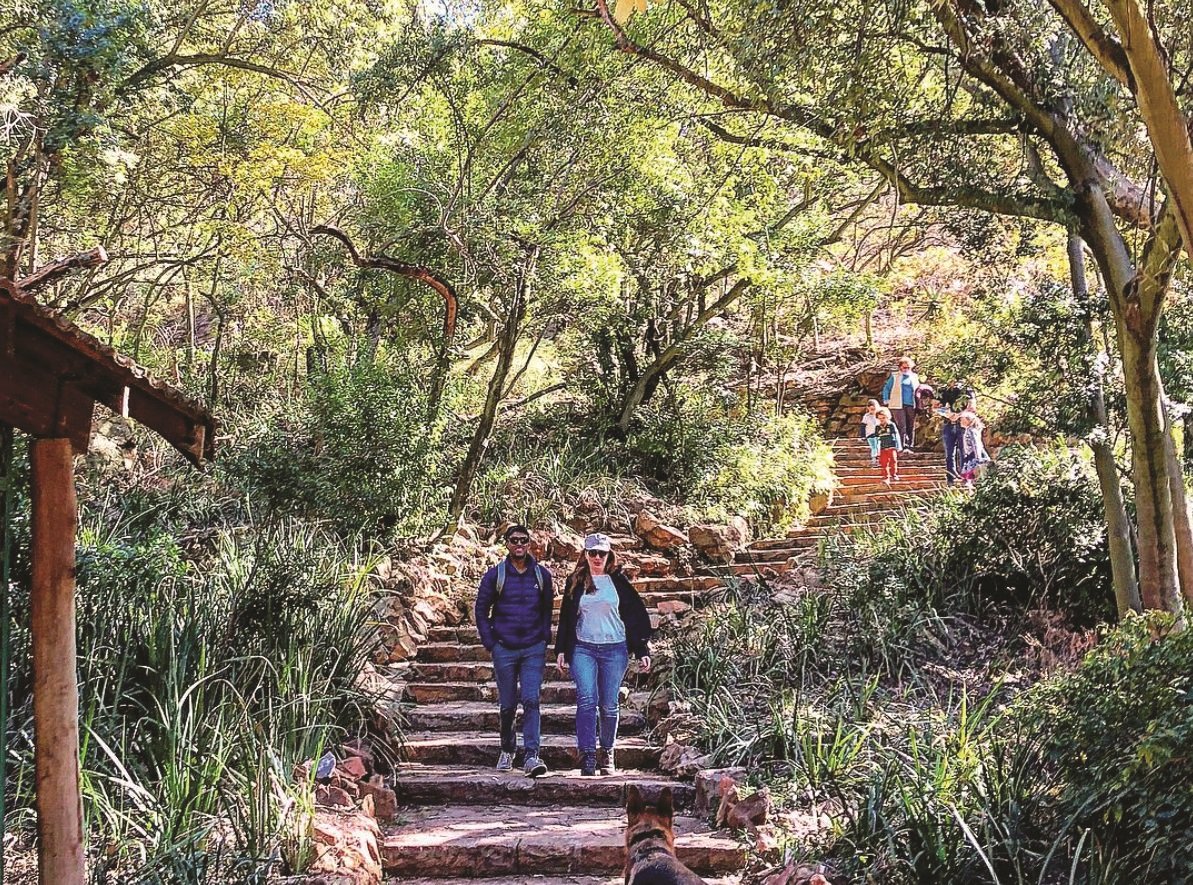 If you are the energetic type plan a day trip out to the Gauteng countryside and tackle a hiking trail. Some of the more famous hiking trails such as Hennops and Cradle Moon can get quite busy, although if you arrive very early or visit during the week it's easy to shake off the crowds. See our guide to Gauteng's hiking trails here. 
Stay in and stream a performance
Even before Covid chilly winter evenings often saw Joburgers forgoing social activities for evenings at home under the blankets. If you're opting for an evening at home in front of the TV, support local while you do it! Order a hot food delivery from one of your favourite restaurants (check out some recommendations here) and get online and find some local content to stream. The online performance scene has grown quickly since the first lockdown and many independent promoters and organisations are selling affordable tickets (from as little as R50) for online streaming events as a means of supporting artists during these challenging times. Look out for live-streamed gigs by Soda Studio, who specialise in HD live-streaming and recording for local musicians, and check out Market Theatre's theatre online series. 
Enjoy one of Joburg's open-air markets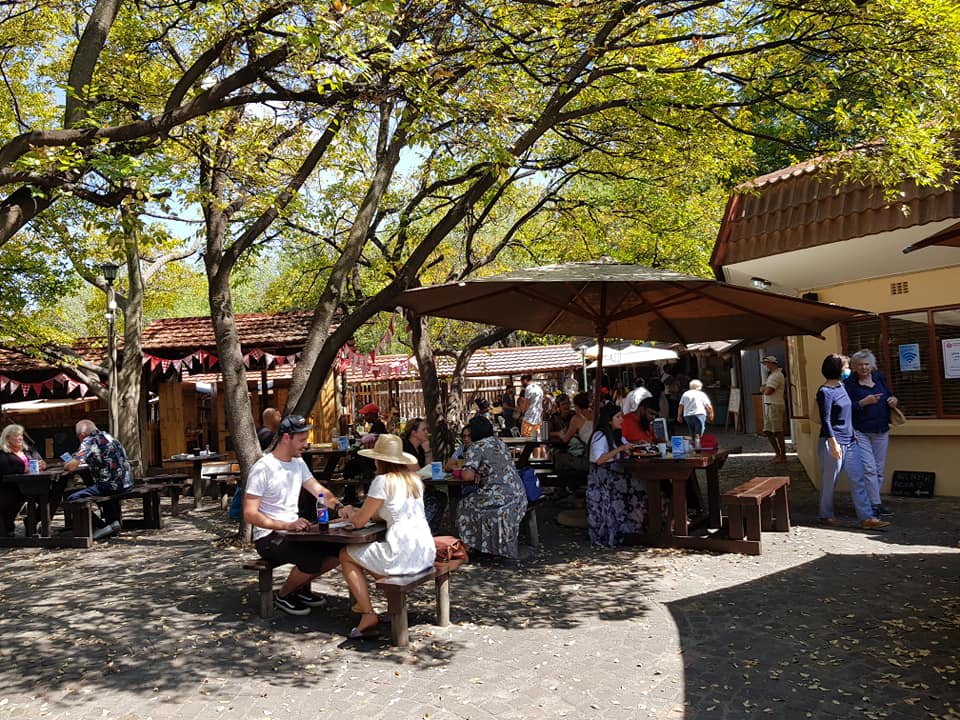 Joburgers love their markets, and most of the biggest and most popular are hosted in outdoor spaces. Open on Thursdays and Saturdays from 09:00 to 15:00 Bryanston Market is Joburg's leading market devoted to organic, eco-conscious and sustainably sourced food, clothing and handmade gifts. Hosted entirely outside, the purpose-built market also has a lovely tea garden area to enjoy lunch from one of the many food stalls. Another good venue if you value space is Rosebank Sunday Market. The market takes place every Sunday from 09:00 to 16:00 on a huge partially-covered section of the Rosebank Mall rooftop and is known for its tasty food stalls, huge collection of local crafts, clothing and gifts and a bustling car boot sale and vintage market.

Other popular markets that take place wholly or partially outdoors include the monthly First Sundays at Victoria Yards and Fourways Farmers Market at Modderfontein Reserve. If headed to the Fourways Farmers Market we recommend arriving very early in the day (the market opens from 09:00) as at lunch it can get very crowded.
Free online art and history talks and tours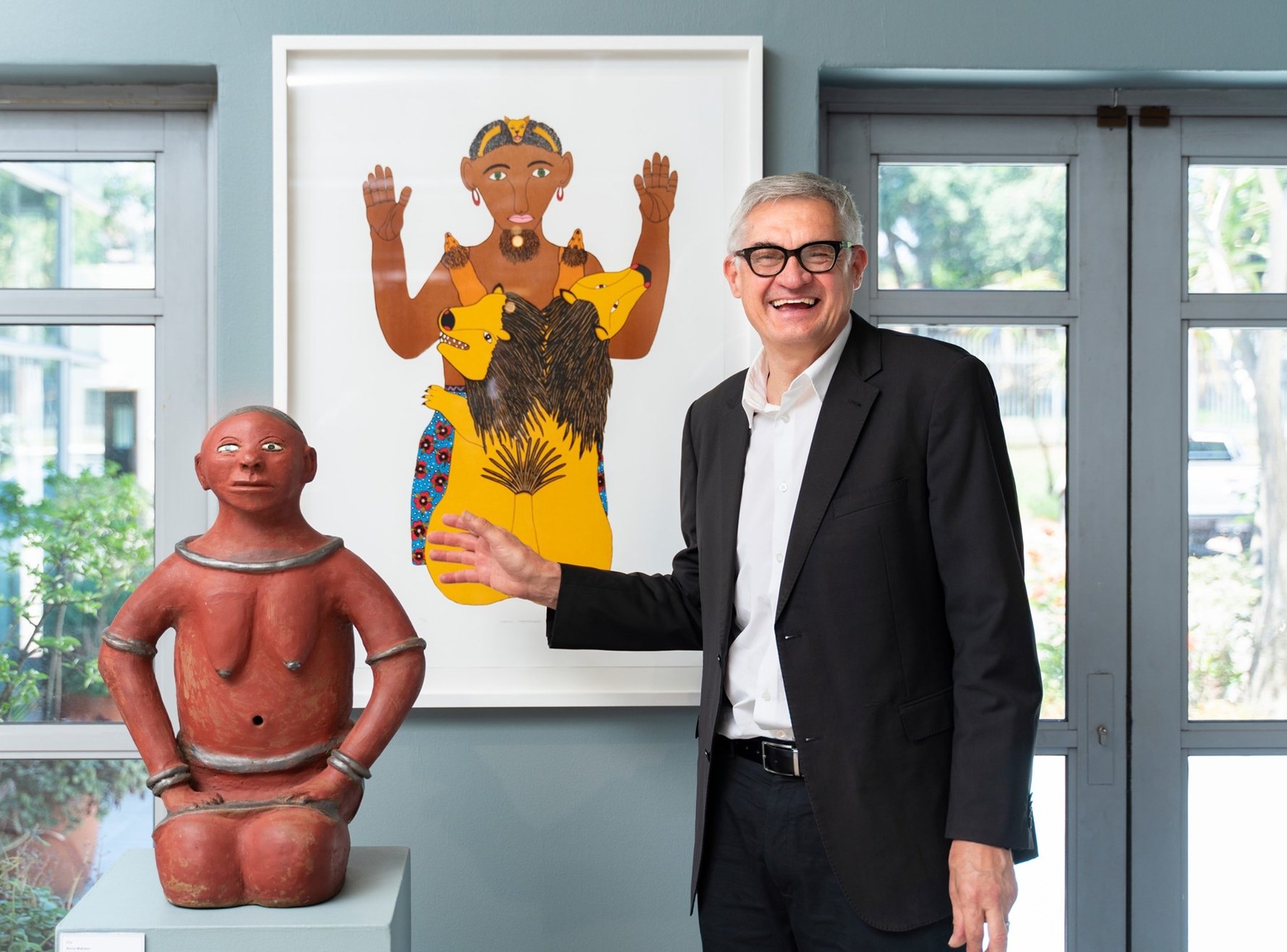 In addition to online theatre and live music, there's also a wealth of interesting discussions, talks and virtual tours available to stream online that highlight local art, culture and history. We love auction house Strauss & Co's youtube channel for its insightful art talks and online discussions with curators, museum directors and artists. Joburg Heritage's regular programme of virtual talks with local history experts are also worth looking out for.