Living a meat-free lifestyle and following plant-based diets is becoming steadily more popular and keeping in synch with the changes Joburg too has become a much more welcoming place for non-meat eaters in recent years. While there are some strictly vegan restaurants, serving exclusively plant-based meals, many of Joburg's best vegan destinations are vegetarian joints that offer dairy-free options for their vegan diners.

Even some of Joburg's more typically meat-focused venues, including some popular burger bars, are also catching up to the vegan trend now too, offering a wide choice of vegan-friendly options that go far beyond the 'Greek salad minus the cheese' options that 'fussy' vegans were faced with just a few years ago.

Here's our guide to some of the best places to check out for fully vegan or vegan-friendly food options in Joburg.

Free Food
Little more than a hole in the wall, seating is around one big communal table which sits directly in front of the kitchen counter. The exclusively vegan menu changes weekly adding different curries, pastas or stir fries, but the huge leafy salads, bulked up with superfoods like quinoa, are permanently on the menu.
Cnr Delta St and Corlett Dr, Birnam

Lexi's Healthy Eatery
'Eat More Plants' is the slogan of Lexi Monzeglio's vegan-vegetarian cafe, that now has two locations, one at 24 Central in Sandton and one at The Zone@Rosebank. The eco-conscious ethos and plant-based menu is the same across both venues, as well as the greenery-filled interiors with eye-catching pot plants, statement plant walls and lush indoor shrubbery that make Lexi's stand out from the crowd. Crowd-pleasing favourites include the delicious bowls.
At 24 Central in Sandton Central and The Zone@Rosebank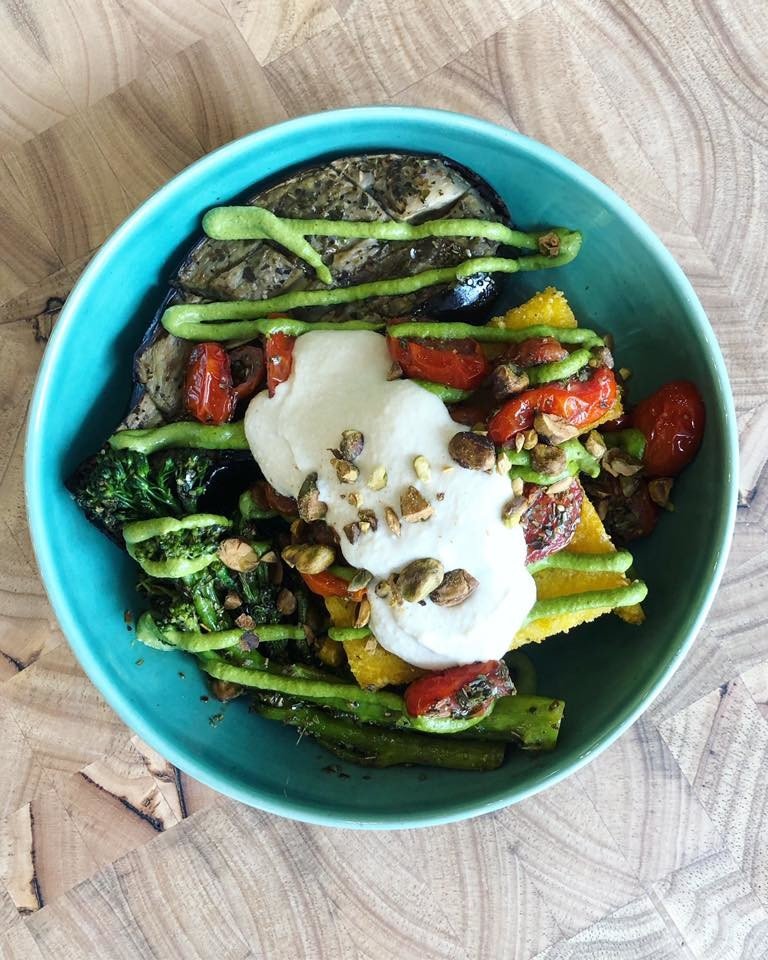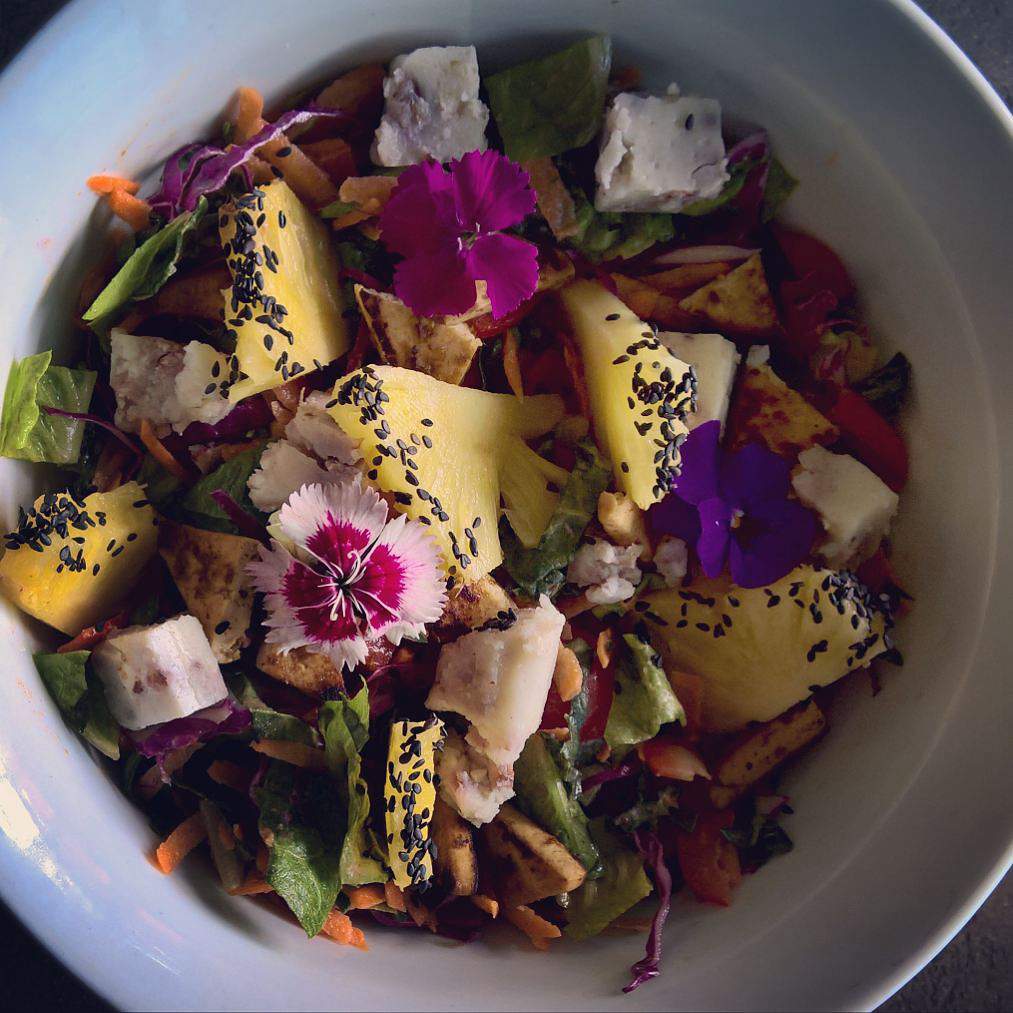 Greenside Cafe
Promoting raw food, vegetarianism, peace, love and understanding. The Greenside Cafe is a perfect food fix for vegetarians and vegans. With its welcoming and bright interior, friendly owner Dimitri Gutjahr and team's street side patio and printed messages assure you that you are doing your bit to save the planet just by eating there. What's not to like? Try the fresh fruit and vegetable juices, raw food or the halloumi, avocado and quinoa salad, wheat-free pizzas or a 'Shooting Star', dainty filo parcel pastries filled with warm chocolate truffle. So tasty non-vegetarians won't be put out.
34 Gleneagles Rd, Greenside

The Grind Greenery
The Grind Greenery occupies the mezzanine level of a cycling store and a coffee shop The Grind in Melrose Arch (famous for its most instagrammed coffee in a cone). A relation of Honest Food in Hyde Park the menu offers up plenty of healthy food options and is focused on plant-based eating. 
Melrose Arch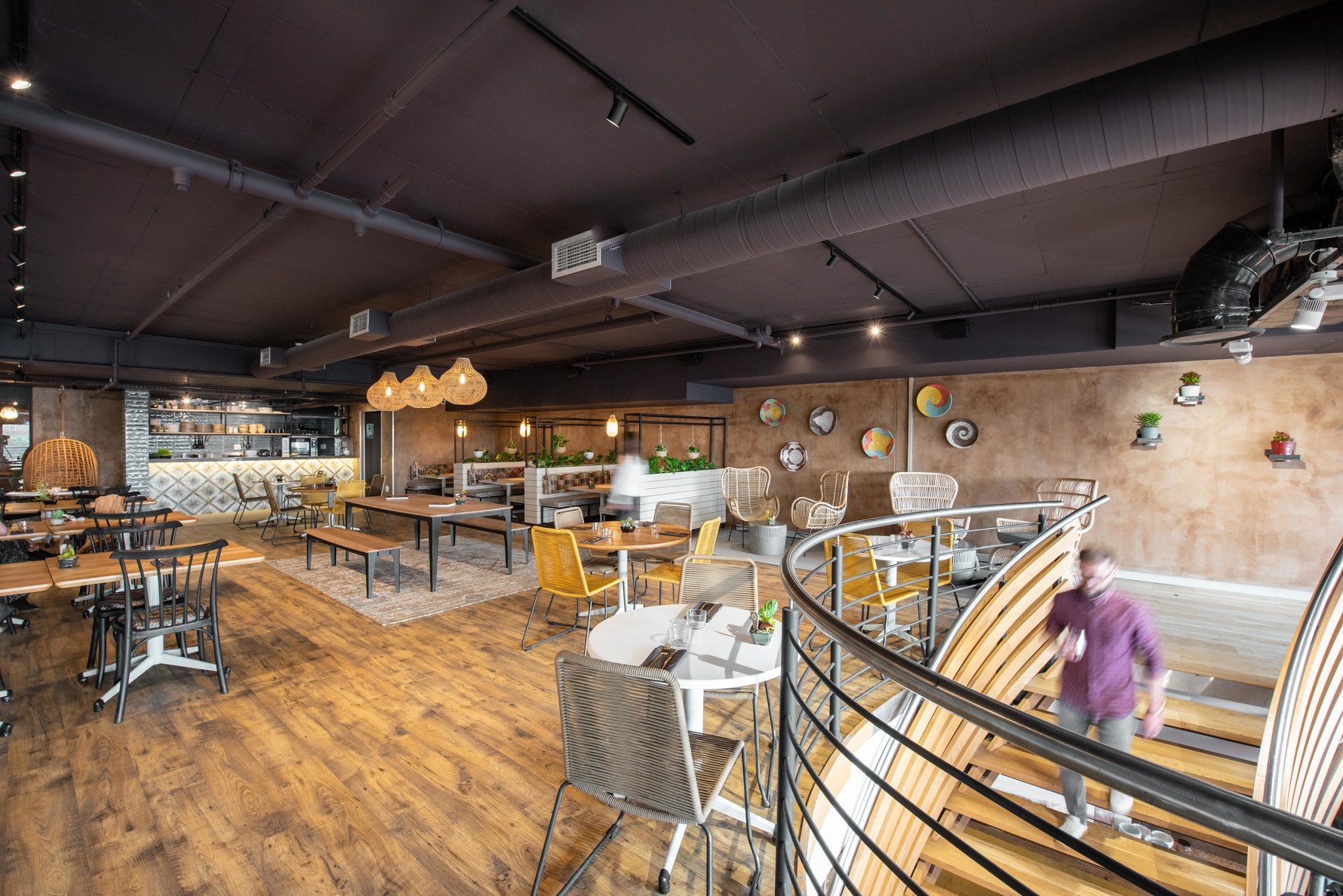 Fruits and Roots
A tasty daily vegetarian buffet feast (with lots of vegan options) gently puts those with food intolerances at ease with lots of gluten-free, preservative-free, fresh, healthy food plus an indulgent selection of sweet treats. A health-food emporium, Fruits & Roots Health Store stocks a wide range of supplements, nutraceuticals, groceries and household products.
Hobart Corner Shopping Centre, Bryanston

Leafy Greens
Travel 40 minutes north of Sandton into the countryside and you'll find places so dedicated to farm-to-fork dining that you can actually eat at the farm itself, like Antonia De Luca's Leafy Greens, a colourful vegetarian café located on her family farm in Muldersdrift. Perfect for a leisurely breakfast or harvest table lunch en route to the Cradle of Humankind.
Rocky Ridge Rd, Beyers Naude Dr, Muldersdrift. Leafy Greens also has a market stall at the Bryanston Market every Thu and Sat.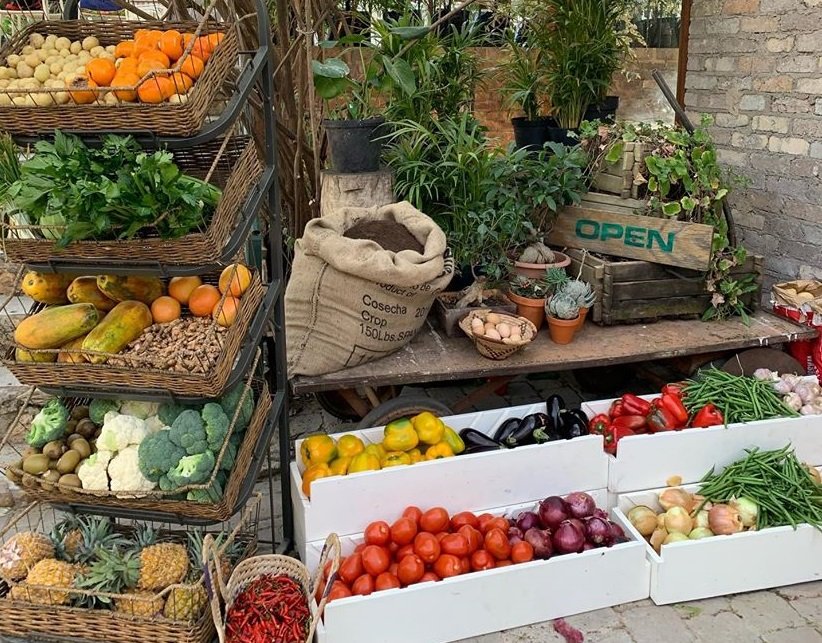 Kaylees
This plant-based eatery offers organic vegan meals made from natural and seasonal ingredients. Feast freely and try one of their signature dishes such as the plant-based 'vegan smoked salmon' or browse the varied menu with dishes that include acai bowls, wholewheat pancakes, poke bowls, falafel and mezze platters. For dessert try one of the dishes made with their own special vegan cream cheese.
147 North Reef Rd, Bedfordview

Fussy Vegan
This all-vegan eatery incongruously situated within Blarigowrie's Caltex Waterfall petrol station serves a range of on-the-go vegan sandwiches, burgers and lots of avocado inspired meals. It's fair to say they are obsessed with avo here! Fussy Vegan's food philosophy is based around saving the environment and to that end they also sell a range of eco-friendly, cruelty-free body products such as shampoo, toothpaste, deodorant.
Caltex Waterfall, Jan Smuts Avenue, Blairgowrie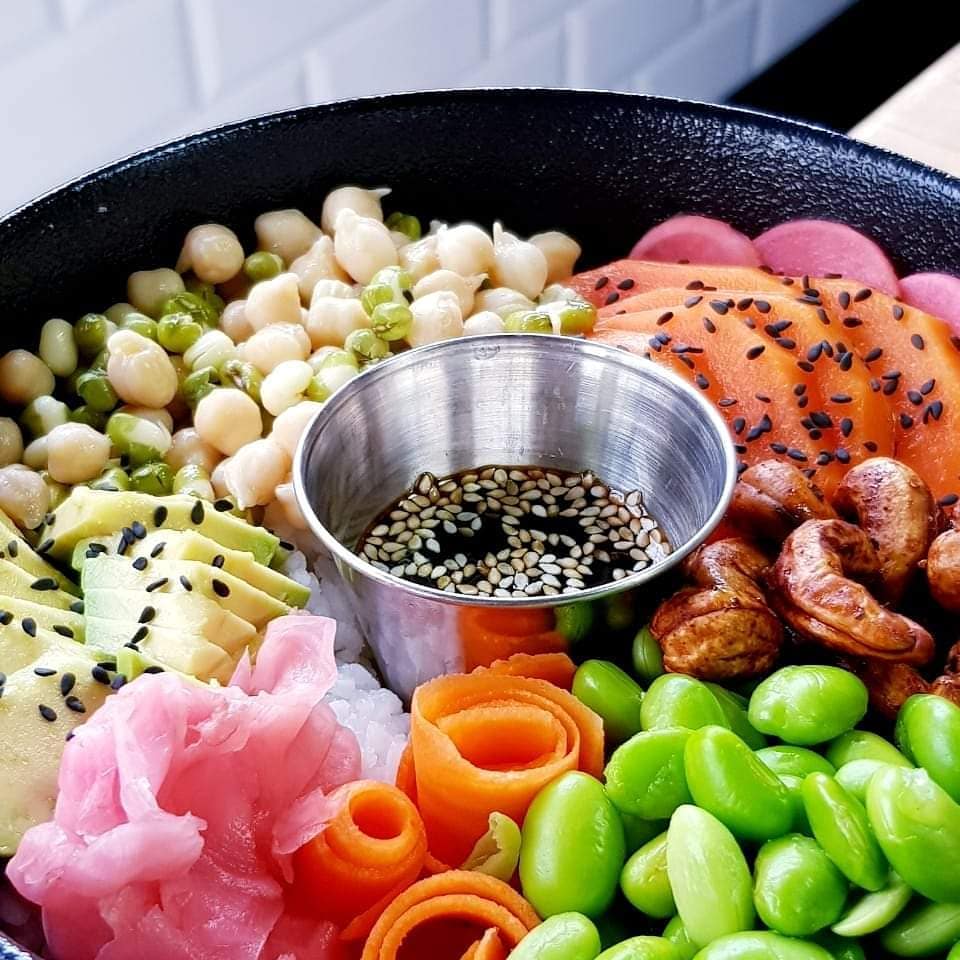 Vegan e Meet
If you fancy some vegan Italian food, then lure your appetite at the Italian-owned vegan cafe and deli Vegan e Meet where organic elements fresh from the cafe's own vegetable garden are turned into hearty vegan dishes. Try out the vegan pizzas with homemade vegan mozzarella or the gluten-free, dairy-free homemade pasta. There's also a decent selection of vegetarian options and for your sulky meat-eating friends one or two dishes containing meat.
Arena House, 4 Rutland Ave, Craighall

Bryanston Organic Market
Promoting organic food and eco-conscious eating for more than 40 years, the Bryanston Organic Market is Joburg's number one destination for stocking up on organic veggies and vegan-friendly products such as vegan cakes, nut butters, 'superfood' substitutes like baobab and vegan cheeses.  Everything you buy here is organic, ethically-sourced and has a minimal impact on the environment - in particular most of the veggies on sale come from small organic farms based near Lanseria and Muldersdrift (about 10km away). Stalls specialising in vegan products include Bare Nature Nutrition, Raw Wizard and Modern Traditions.
40 Culross Rd, Bryanston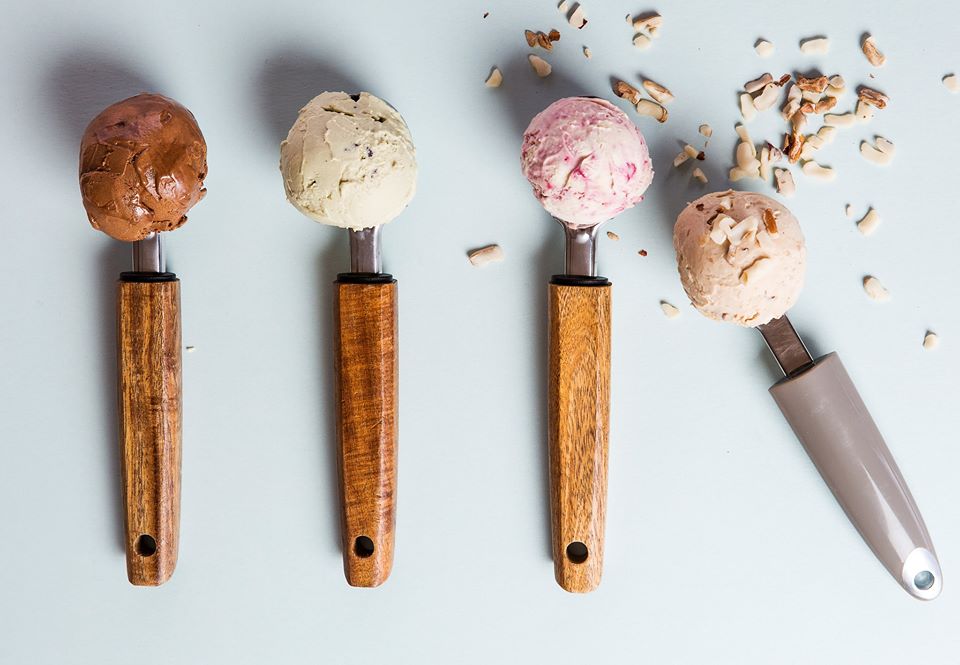 Hudsons The Burger Joint Parkhurst
You might be surprised to find vegan options at this popular burger bar in Parkhurst, but we figure it's because of their Cape Town origins. In early 2020 Cape Town was indisputably leading the charge as South Africa's vegan capital. Hudson's has even made their vegan menu more attractive by offering a half-price special on Mondays to encourage #meatfreemondays. You'll find Beyond Meat on the menu, with one of the hit items on offer the Houdini Burger with vegan mozzarella, 'Vacon', cos lettuce, tomato, house pickles and mustard. The other top-listed item is the Influencer burger – Cajun crumbed schnitzel, rocket, vegan mayo, vegan mozzarella, tomato, grilled pineapple, pickled red cabbage and house pickles. There's also a wide selection of pizza and salads. Top if off with some vegan matcha ice cream. 
4th Ave and 14th St, Parkhurst

Brik
Named for the red-brick architecture of its distinctive corner location next to Rosebank's Art Deco fire station, Brik is one of a growing number of Joburg cafes that takes eco-conscious, sustainable and ethical eating very seriously, conjuring up beautifully presented contemporary fare in a casual setting that you can rest assured is kind to the environment. With a focus on eco-conscious dining, plant-based dishes naturally are a major feature of the menu and there's an unusual array of dishes that includes a vegan fish and chips offering.
16 Baker St, Rosebank.