If there's one thing that unites all South Africans, then it is probably a love of sports. Or perhaps more accurately a love of winning South African sportsmen and women. 2019 has been a great year for rugby fans with the Springboks winning the Rugby World Cup in Japan, however for South Africa's national cricket team, the Proteas, it hasn't been such a joyful couple of months.

The team crashed out of the Cricket World Cup in England in July with an astonishing five losses in the qualifying round, after losing a Test series at home to Sri Lanka for the first time ever earlier in the year. There's also been more recent turmoil in the Cricket South Africa board with unspecified allegations of wrongdoing laid against the CEO, who was promptly suspended in early December, adding off-pitch drama to an already gloomy year for the national team. However, the recent news that former Proteas captain Graeme Smith and long-time wicketkeeper Mark Boucher have taken up senior roles will provide some festive cheer. Especially as they have convinced all-time great Jacques Kallis to come off the golf course and be the team's batting coach - for this summer at least.

Regardless of the team's recent woes, for fans of the game the prospect of a mid-summer four-Test match England tour is always something to look forward to. The traditional Boxing Day Test this year returns to SuperSport Park in Centurion, just a 20-minute Gautrain ride away from Joburg followed by a New Year Test at Newlands in Cape Town. The third Test in the series starts in Port Elizabeth on January 16 with the iconic Wanderers Stadium in Joburg hosting the final Test starting January 24. Following the Test series the two teams also meet up to play three One Day International matches and three T20 matches.

If you are visiting South Africa to join England's so-called 'Barmy Army' of passionate travelling fans you can look forward to a friendly reception. While sporting rivalries are always fierce, South African cricket fans generally just love talking sport.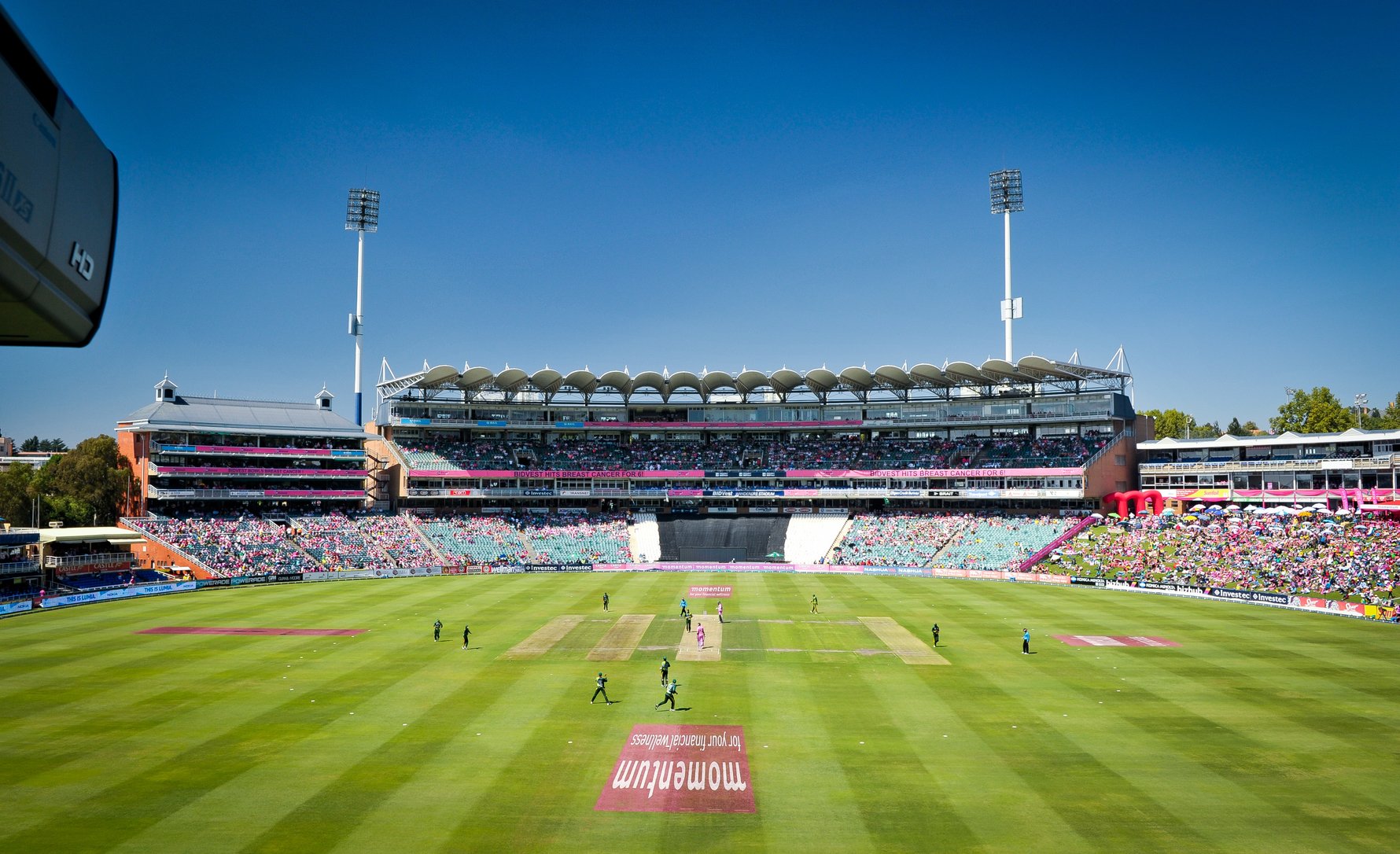 England vs South Africa cricket tour schedule and tickets
TEST MATCHES
First Test: SuperSport Park, Centurion. Starts Dec 26, 2019 at 10:30
Second Test: PPC Newlands, Cape Town. Starts Jan 3, 2020 at 10:30 (SOLD OUT)
Third Test: St George's Park, Port Elizabeth. Starts Jan 16, 2020 at 10:00
Fourth Test: Imperial Wanderers Stadium, Johannesburg. Starts Jan 24, 2020 at 10:00

MOMENTUM ONE DAY INTERNATIONALS
1st ODI: Newlands Stadium, Cape Town, Feb 4, 2020 at 13:00
2nd ODI: Hollywood Bets Kingsmead Stadium, Durban, Feb 7 at 13:00
3rd ODI: Imperial Wanderers Stadium, Johannesburg, Feb 9, 2020 at 10:00

KFC T20 INTERNATIONALS
1st T20: Buffalo Park, East London, Feb 12 at 18:00
2nd T20: Hollywood Bets Kingsmead Stadium, Feb 14 at 18:00
3rd T20: SuperSport Park, Centurion Feb 16, 2020 at 14:30​​​​​​​

You can buy tickets for matches and find out about all the latest developments on the tour via the official South African cricket website cricket.co.za. Tickets are extremely cheap compared to what you would pay to see the teams playing in England and the cheapest start at as little as R150 (about £8) for grass seating on Test match days. For the best seats (meaning those in the stands with the most shade and best views) you should expect to pay around R200-R250. Tickets can be booked online at official ticket partners Ticketpros.co.za.
Supersport Park, Centurion 
Address: Centurion West Rd, Centurion, Pretoria
First Test: Starts Dec 26, 2019 at 10:30
Third T20: Feb 16, 2020. Starts at 14:30
SuperSport Park is located in the sleepy south Pretoria suburb of Centurion, just two blocks away from the Gautrain station, making it very easily accessible from Joburg. Trains from Sandton, Rosebank and Park stations will get you to Centurion stations in 20-25minutes, from where the ground is an easy 15 minute walk.

The stadium has a very family-friendly atmosphere with at least half of the viewing area given over to wide grassy banks, perfect for hyper-active kids. There are also a several braai stands inside the ground near to the main entrances if you would like to have a barbecue before the match. For one of the most unusual viewing areas in the sport, book a ticket for the Castle Corner Terrace area which has its own swimming pool right next to the pitch.​​​​​​​ After the match the Centurion Rugby Club next door is a convenient pit stop for a drink or hop on the train back to Joburg and get out at Sandton (for Nelson Mandela Square) or Rosebank (for the Zone@Rosebank).
Wanderers Stadium, Johannesburg 
Address: 35 Corlett Drive, Illovo, Johannesburg
4th Test: starts Jan 24, 2020 at 10:00
3rd ODI: Feb 9, 2020 at 10:00
Nicknamed 'the bullring' due to its intimidating atmosphere for visiting players and the excellent spectator views offered by its closely packed stands, this is probably the most atmospheric of South Africa's cricket stadiums. A packed out stadium is virtually guaranteed for the famous 'Pink Day' ODI match, an annual event that sees the players, the fans and the ground kitted out in bright pink in aid of breast cancer awareness, so be sure to book in advance.

Joburg's high altitude (1700 metres above sea level) often results in high scoring matches as the thin air means balls travel much further than usual. The stadium has a recent history of outstanding world record-breaking scores. In 2006 Australia squared up against South Africa in what is still regarded as 'the greatest ODI match in history' with a phenomenal South African side leading a thrilling chase to eventually win the day 438 for 9 with one ball to spare. In 2015 South Africa's AB de Villiers broke the record here for the fastest ever century hitting 100 off just 31 balls, finishing his innings on 149 off 44 balls, a tally which included 16 sixes.

The stadium is conveniently located between Rosebank and Sandton, meaning that it is easily accessible by taxi or tuk tuk from most of Joburg's biggest hotels and walking distance from Melrose Arch. Popular places nearby for a post-match drink and a bite to eat include the Wanderers Sports Club on the opposite side of the street, the cluster of restaurants found at the top of Corlett Drive at Illovo Junction and a 10 minute walk down the hill, the busy lifestyle and restaurant district Melrose Arch.