Spring has finally arrived, the days are getting warmer and soon enough the much-awaited annual jacaranda season will see thousands of trees across the city burst into purple blossom. This is also the time of year where some of Joburg's most beautiful private gardens open their gates to the public as part of the annual Gardens of the Golden City celebration. This year don't miss out on the following open garden days:

A Blooming Affair at Roedean School
Open Days: Sat Oct 5 
The impressive gardens of one of the city's oldest and most prestigious schools, Roedean School for Girls, open for the day with guided tours of the gardens, a gourmet food and craft market and a 'champagne garden'. For over 35 years, the late Anne Lorentz created a magnificent garden of botanical interest at Roedean, which is most spectacular in spring as the thousands of flowers and shrubs burst into bloom.
Roedean School for Girls, Princess of Wales Terrace, Parktown. Admission R50, kids under 12 free.

The Stables, Westcliff
Open Days: Sat Oct 5 and Sun Oct 6
Designed by Tim and Liz Steyn to enhance the period feel of the Herbert Baker home that it surrounds, this unique garden in the plush suburb of Westcliff has been laid out in such a way that the extraordinary vistas across the Joburg suburbs from the Westcliff ridge are perfectly framed. As part of the event there's also a pop-up tea garden and champagned and smoked salmon bar.
34 Pallinghurst Road, Westcliff. Admission R50 (tickets available at the gate), kids under 12 free. All proceeds from the event go towards Johannesburg Child Welfare. 

High Cloud
Open Days: Sat Oct 12 and Sun Oct 13
Take a day trip to the historic Pretoria suburb of Irene to visit the magnificent park-like estate High Cloud. Set on 10 acres with an extra five acres currently being planting, paths lined with trees of many varieties guide the way through annual and perennial flower beds while romantic humpbacked bridges span the many ponds. The garden also has some wonderfully whimsical follies including an impressively large pyramid made from local stone. Especially for the event there will also be a tea garden.
Admission R50, kids under 12 free.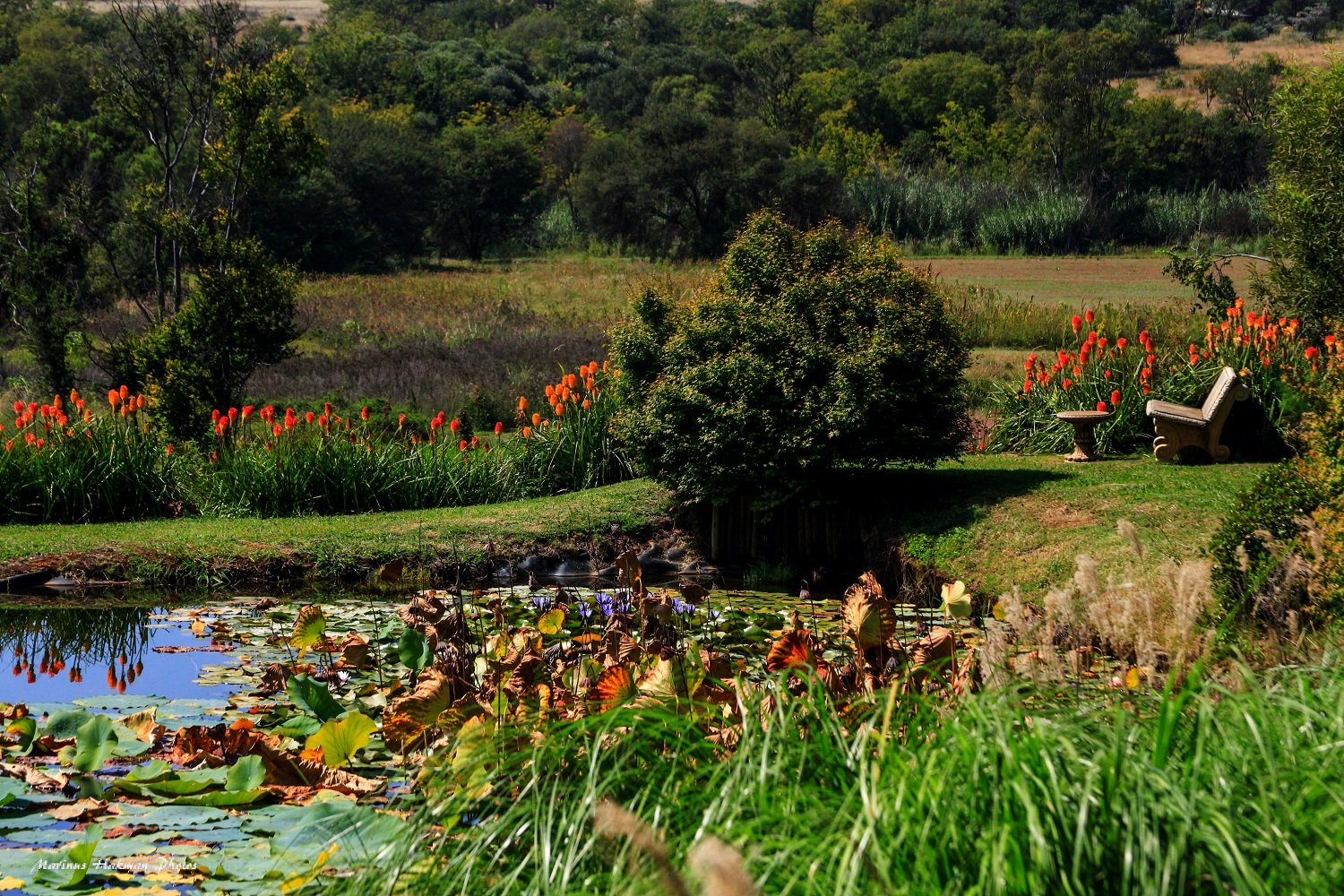 Mulligatawny Farm Gardens Open Day
Open Days: Fri Oct 11 – Sun Oct 13
Over a decade in the making, the spectacular 16-hectare Mulligatawny Gardens is one of the most beautiful private gardens in Gauteng. Originally a tobacco farm and then a flower farm, until interior designer Michael Hogan came across the area in 2002 it was largely derelict. Influenced by some of the world's most famous gardens including the Monet water gardens in Giverny, Hogan has created a beautifully landscaped garden filled with hundreds of varieties of water lilies, roses and irises, complemented by sculptures, fruit orchards, grottos, follies and views of the Magaliesberg mountains.

The Gardens of St Christopher
Open Day: Sun Oct 20
These wonderful Italiante-style gardens in Hyde Park extend to seven acres and are filled with rare indigenous flora, lovely water features, landscaped meadows and a striking Renaissance-inspired parterre and Pergola staircase enclosed by a grove of jacaranda trees. Every year the garden hosts a Spring Open Day in support of the South African Guide Dogs Association. Guide dogs and puppies welcome visitors to the gardens, there's live music from a string quartet and even the chance to get some puppy love at the Instagram puppy photo booth!
82 9th Rd, Hyde Park. Tickets R150 (includes coffee, prosecco, gelato and a hot dog). Note that prior booking is essential, no tickets will be available at the gate. Book online here.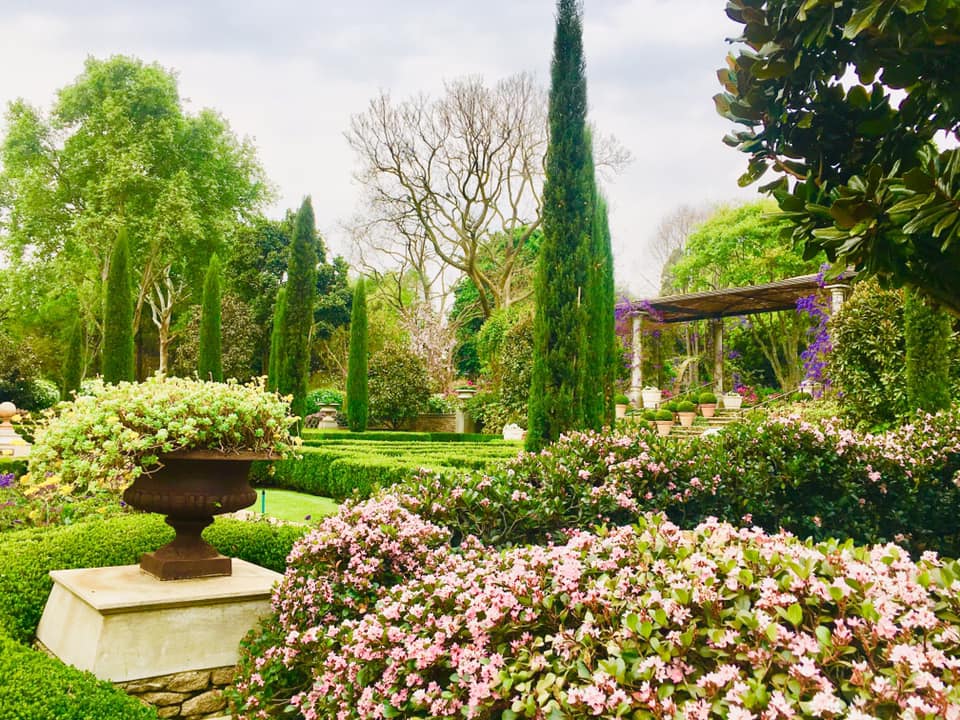 36 Pallinghurst Road
Open Days: Sat Oct 26 and Sun Oct 27
The gardens of this beautiful Westcliff home spill across the Westcliff ridge with brick pathways lined by herbaceous borders filled with a mix of roses, azaleas and annuals leading down to the lawns which hold magnificent city views, There's also a wooded area with a small stream and pond and below the ridge a wooded wild garden with a waterfall (bring good walk shoes for this area). 
Admission R50, kids under 12 free. 

Northwards Open Day
Open Days: Sat Oct 26 and Sun Oct 27
This historic Parktown Randlord mansion was built by the famed architect Herbert Baker and was once the home of the fabulously wealthy John Dale Lace and his flaboyant wife Jose who, it is said, used to ride around Joburg in a carriage pulled by zebras. The gardens were designed by Baker in a classic Italianate style and are remarkable also for their fantastic view over the treed suburbs whose hundreds of jacaranda trees burst into bloom at this time of year.
21 Rockridge Rd, Parktown. Admission R30.

Glenshiel Christmas Fair
Open Days: Thu Oct 31 – Sun Nov 3
Heritage property Glenshiel opens its doors this weekend for the annual Glenshiel Christmas Fair, a fundraiser for the Order of St John. Admire the panelled rooms of this beautiful historic mansion, designed by Sir Herbert Baker in 1910, and walk the wonderful gardens that overlook Joburg's oldest suburbs while enjoying boutique wines and tasty food from the Food Marquee and shopping for Christmas gifts. 
19 Woolston Rd, Westcliff. Admission R50, kids under 12 free.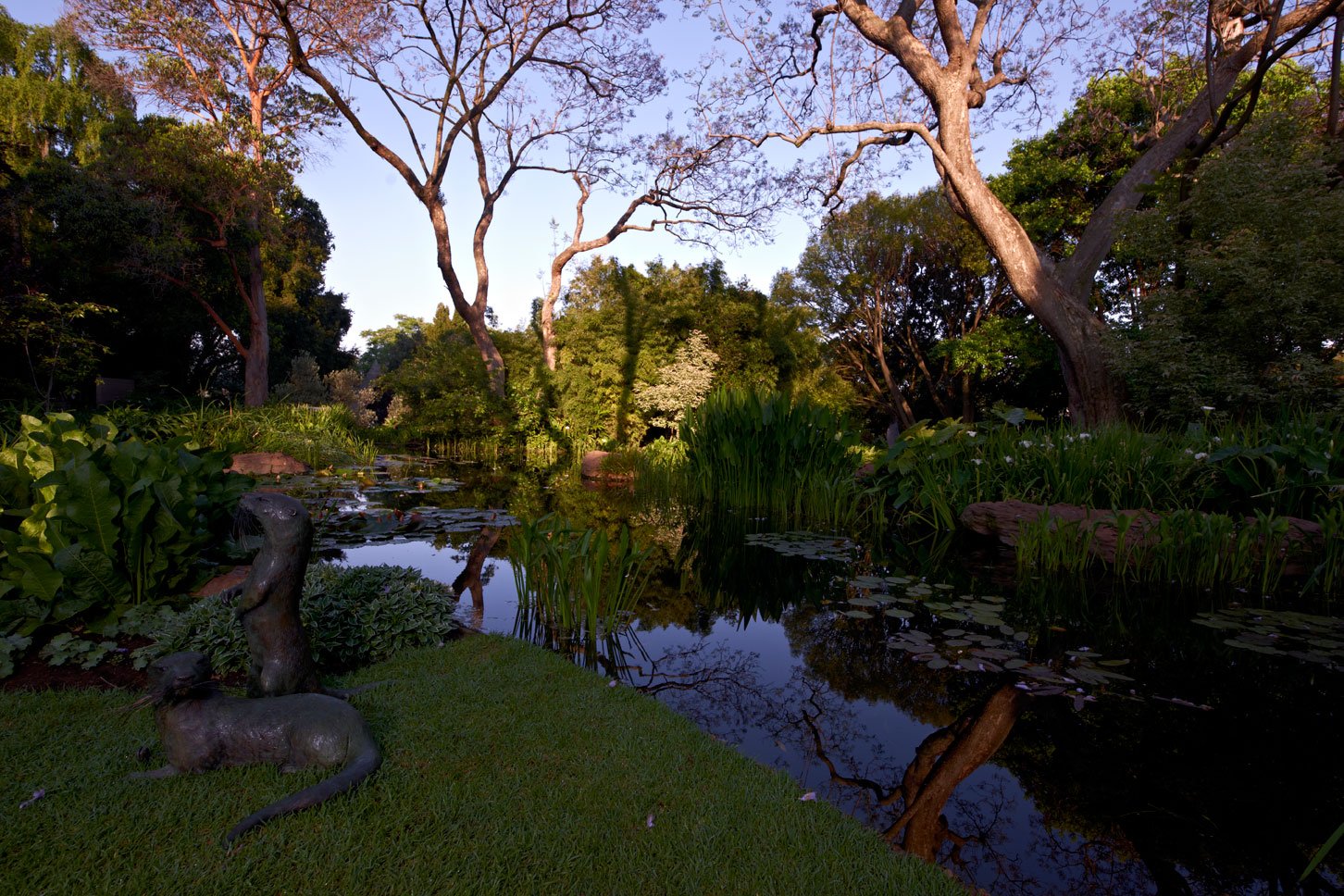 The Johannesburg International Flower Show
Open Days: Wed Oct 30 – Sun Nov 3
Mall of Africa hosts the first ever Johannesburg International Flower Show at the mall's expansive purpose-built outdoor expo area Waterfall Park. Modelled on similar flower shows in other parts of the world such as the world famous Chelsea Flower Show, the event is a celebration of garden design and innovation with South Africa's leading landscapers, designers, and gardeners presenting some exciting new show gardens. The show gardens include 'Artisan Gardens' (3metre by 3metre gardens), 'Fresh Gardens' (5metres by 5metres), clever 'Townhouse Gardens' that present fresh ideas for how to make the most of small spaces and extravagant 10metre by 10metre 'Show Gardens'. There's also a flower market, various gardening workshops and masterclasses and a floral extravaganza in the Netflorist Grand Pavillion.
Waterfall Park, Mall of Africa, Midrand. Tickets R175-R195, kids R75, pensioners R95. Find out more and book your ticket online here.

Beechwood Gardens
Open Days: Thu Nov 22 – Sun Nov 24
Owned by Christopher and Susan Greig, the impressive Beechwood Gardens were originally laid out in 1945 by famed landscape architect Joane Pim and redesigned by the Greigs. They include a delightful sunken walled kitchen garden, a rose-covered colonnade, formal rose gardens, and graceful lawns that look out over willow tree-fringed water gardens. The immense Water Oak in the garden is said to be one of the largest trees in Johannesburg. An artisanal market is open for the duration while Susan Greig, an extraordinary cook, serves up an alfresco luncheon with plenty of Champagne on Saturday and Sunday, for which booking is essential (email belinda@charlesgreig.co.za).
25 Christopherson St, Hyde Park. Admission R50, kids under 12 free.