The National Department of Health and the President of South Africa has recommended that South Africans should wear cloth face masks when in public to prevent the spread of COVID-19.

By wearing a mask you reduce the amount of potentially virus-laden droplets that you might cough up in public. Since some people with the Coronavirus may not have any symptoms (or even know that they have it), everyone is advised to wear a face mask in public.

Across the country numerous small businesses, particularly those involved in the fashion or decor industry, have started producing cloth masks and a incredible array of weird and wonderful masks can be bought on pretty much every city corner.

Here's a look at the many small businesses now making and selling masks in Joburg and some tips on how to put on your mask!
 
How to use a cloth face mask
The mask must cover both the nose and mouth completely
Face masks should not be lowered when coughing, sneezing or talking
Face masks should not be repeatedly touched. Avoid fiddling with your mask when you have it on
The inner side of the mask should not be touched by your hands
Wash your hands after removing your face mask
Wash cloth face masks with warm soapy water and iron when dry, the heat from the iron will also help kill germs
Each person will need to have at least 2 face masks so that one is available for use while the other is being washed ​​​​​​
Where to buy cloth face masks in Joburg
Art Africa
If you like a splash of colour in your face masks, Art Africa's masks (3 layers, one thick and two fine fabrics) have some of the most exciting patterns around. Choose from the Little Warriors Zebra, Elephant and Rhino or African Jungle designs. 
Masks cost R90 each.

Lucky Fish
This beautiful gift and clothing store at 44 Stanley specialises in clothing and accessories made from the finest cottons. They have now also added a range of hand-sewn colourful masks.
Buy them at the 44 Stanley shop.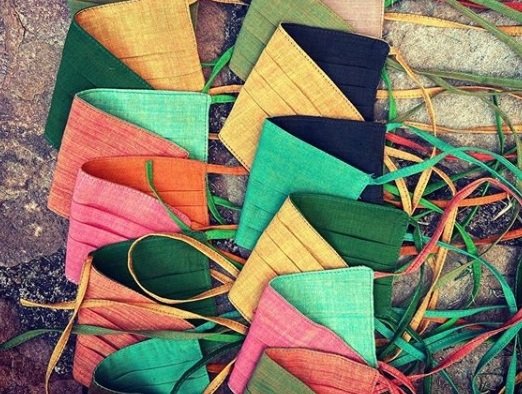 Thesis Lifestyle
This trailblazing store deep in the Sowetan suburb of Mofolo has been selling its own clothing brand Thesis Lifestyle, since 2008, referencing Soweto street culture in their signature slogan T-shirts and 'bucket' hats. Thesis are now also making masks. Masks cost R150 for two and including a handy carry bag which you can use to keep your spare masks and sanitiser in. 
Now on sale at both Thesis stores in Soweto - in Mofolo Central and Orlando East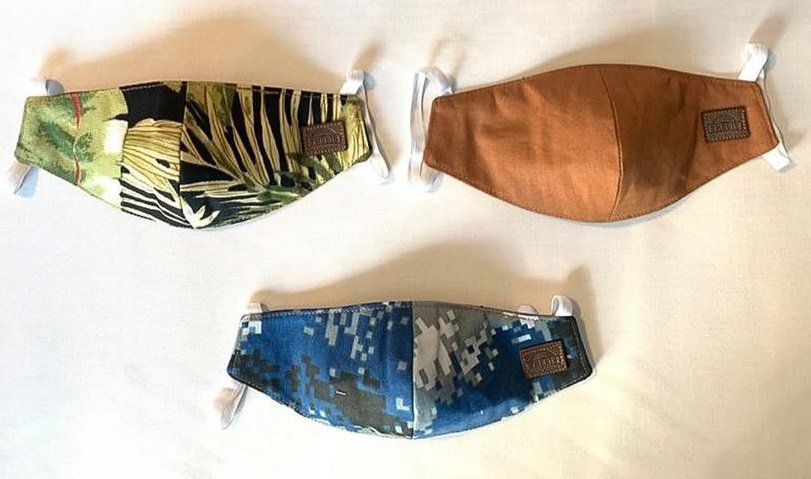 Love Jozi
One of our favourite local brands Love Jozi produced an exclusive range of super limited edition face masks (R190) with the distinctive imagery of Joburg's streets, which almost immediately sold out, although there is now a waiting list and plans to make more! Don't worry if you can't get their city streets masks, Love Jozi also have a range of other cloth masks in different fabrics and sizes costing R80. A portion of all sales go towards supporting local charity MES who work with the city's homeless.
Get your Love Jozi mask at lovejozi.com.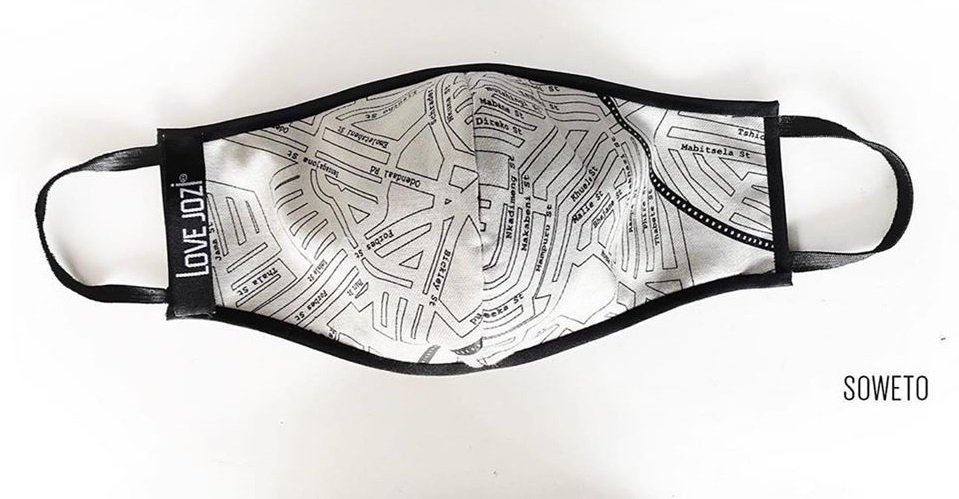 SIES!isabelle
The Melville-based fashion designer SIES!isabelle has released a range of colourful cloth masks, from 100% double layer cotton fabric with elastic that hooks around the ears.
Masks cost R100 each and can be bought at siesisabelle.com.

Fabrics and masks from Makotis
One of Joburg's most iconic fabric retailers, Makotis, based in Joburg's historic fashion district has an essential services certificate to sell their range of different traditional fabrics specifically for the manufacture of PPE. There are only specific fabrics available and you will need to make a consultation appointment to discuss fabrics and quantities. Masks are also available (bulk orders only, minimum 100 masks).
Contact them on whatsapp at +27 63 028 9492 to discuss fabrics and arranged delivery.

Elizabeth Summer
Local fashion boutique Elizabeth Summer has been consistently innovating throughout lockdown to create an ever-expanding collection of cloth face masks including super sparkly ones and masks made with beautiful designer fabrics. The boutique supports a number of small local labels and is also trying to support small crafters who in normal times sell their wares on the street. If you are struggling to get your kids to wear masks there's also a super adorable range of kids plastic face visors with cute animal features.
Check out the collection online at elizabethsummer.com​​​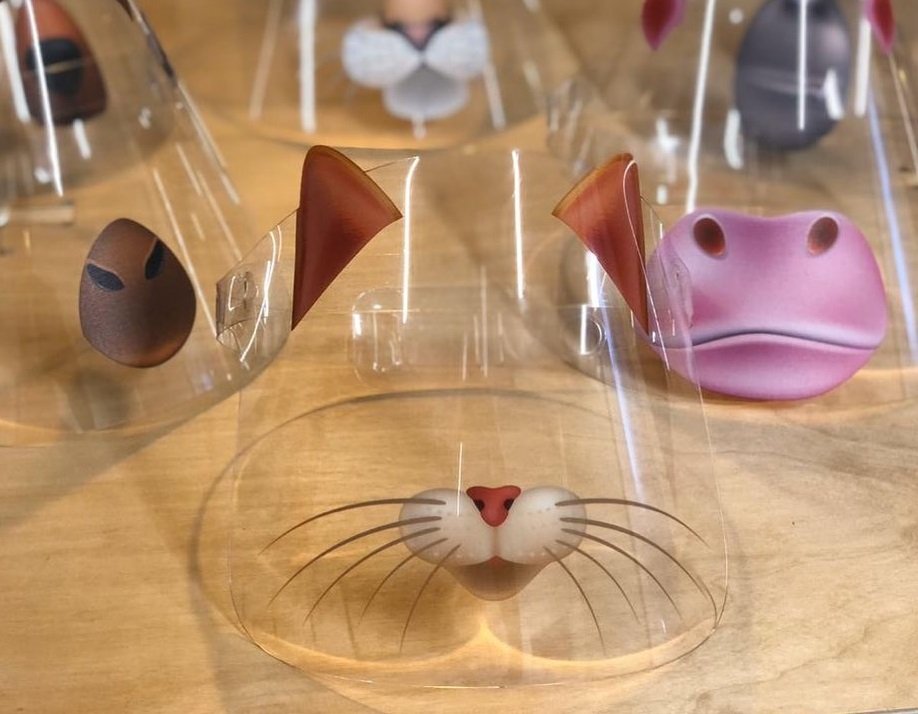 Marianne Fassler
Top South African fashion designer Marianne Fassler (whose international fans include Naomi Campbell) has empowered the seamstress team from her label Leopard Frock to make and sell their own cloth mask designs using fabrics from the fashion house's extensive studio collection. The designs are being made and sold directly by members of Fassler's team. All masks are 3 layered with a 90 GSM breathable layer between.
Check out the Marianne Fassler Instagram feed and browse the latest designs. Contact details for each designer can be found on each post, instagram.com/mariannefasslerofficial/​​​​​​

Custom corporate branded masks by iwasshot in Joburg :)
An outlet for former street kids who receive photography training through the I Was Shot Foundation, based in Maboneng's artistic centre Arts on Main, iwasshot in joburg :) produces an array of products emblazoned with their unique urban photographs that include cool notebooks, cushion covers, T-shirts and postcards. ​​​They have now innovated and started producing custom branded face masks. These are ideal if you'd like to buy all your employees matching face masks with your company branding on them. Masks are 3 layer cotton in a single colour with your company's branding on the side. Bulk purchases only from R40 each for 50+, to R27 each for 1000+ masks. 
R5 from each masks goes towards food parcels for the Joburg inner city. Contact: Bernard@iwasshot.com to place your order.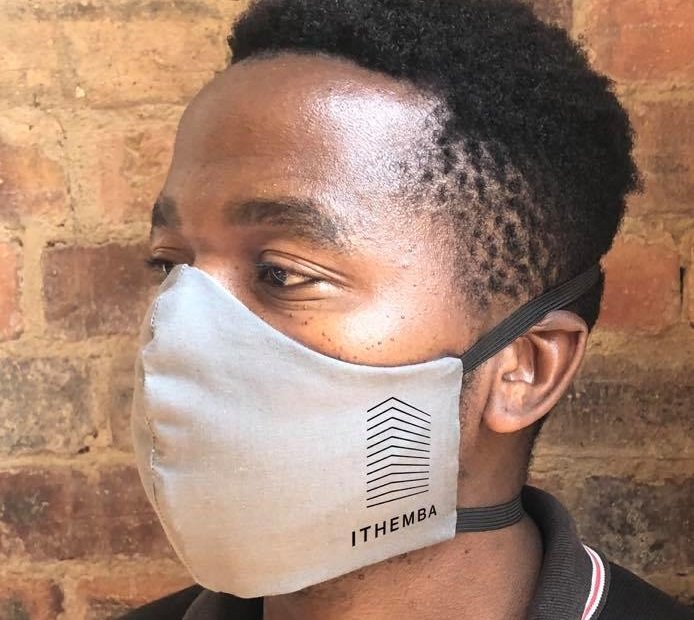 Eyitha Tours
Sophiatown-town based tour guide Mbali Zwane of Eyitha Tours has been busy during lockdown making colourful cloth masks. The masks retail for R45. 
Contact Mbali at +27 79 319 0578 to buy masks.

Ankara Textiles
Ankara Textiles, a fashion and African fabrics retailer based at Legacy Corner in Sandton Central is now making cloth face masks in a wide variety of super vibrant patterns and colours. Masks cost R30 each plus delivery. They are also selling fabrics for those looking to make their own PPE.
Whatsapp +27 65 812 1155​ to order and arrange delivery or buy them in store at Legacy Corner.​​​​​​ View the Ankara collection online at facebook.com/ankaratextiles/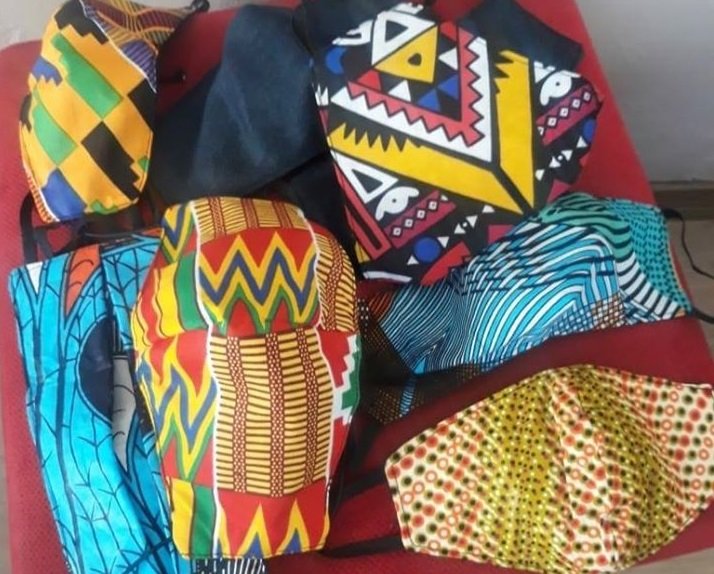 Yda Walt
Artist and designer Yda Walt translates the world around her into quirky and colourful prints. Her screen-printed cloths are then hand-stitched to create artworks and homeware items in a range of fabrics. Yda Walt is now making beautiful face masks in her beautiful and idiosyncratically South African patterns. Masks are two layers of 100% cotton fabric (the top layer is handprinted) with an envelope for you to insert your own extra layer. The 'Hello' on the top layer is optional.
Masks cost R150 each and a percentage of each sale goes to charity. Call +27 82 5302925 or email yda@ydawaltstudio.co.za to order.
​​​​​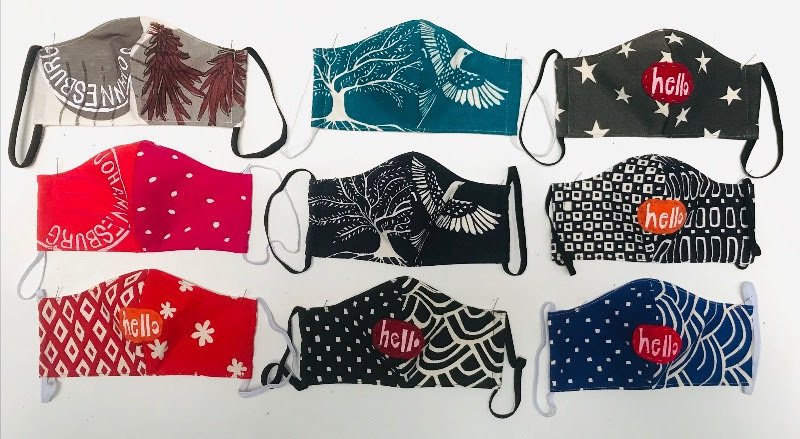 Dlala Nje
The inspiring walking tour company Dlala Nje, based at the iconic Ponte tower block in Berea, uses the proceeds from its unique walking tours of the inner city to support its community centre at the 50-storey Ponte building. It may be a long time before it is safe again to invite visitors and tourists to tour this area of the city and while Dlala Nje's tours are closed they are still seeking funding to support their community centre through this crisis. Donate R350 to their fund and you will receive a free shwe-shwe face mask delivered to straight to your door for free! 
To donate send an EFT to the Dlala Nje account at 62613213445, branch number 250655 and send your proof of payment and delivery address to info@dlalanje.org.

Rowdy Bags
The team from Rowdy bags (based at 44 Stanley) certainly haven't been resting. They've relaunched their website and online store and repurposed their factory to manufacture and supply face masks which can also be ordered online. Need 1 or 500? You know where to get them. Rowdy's masks cost R15 each and are made of non-woven, polymer fabric with pleats.
Order online at rowdybags.com/products/the-face-mask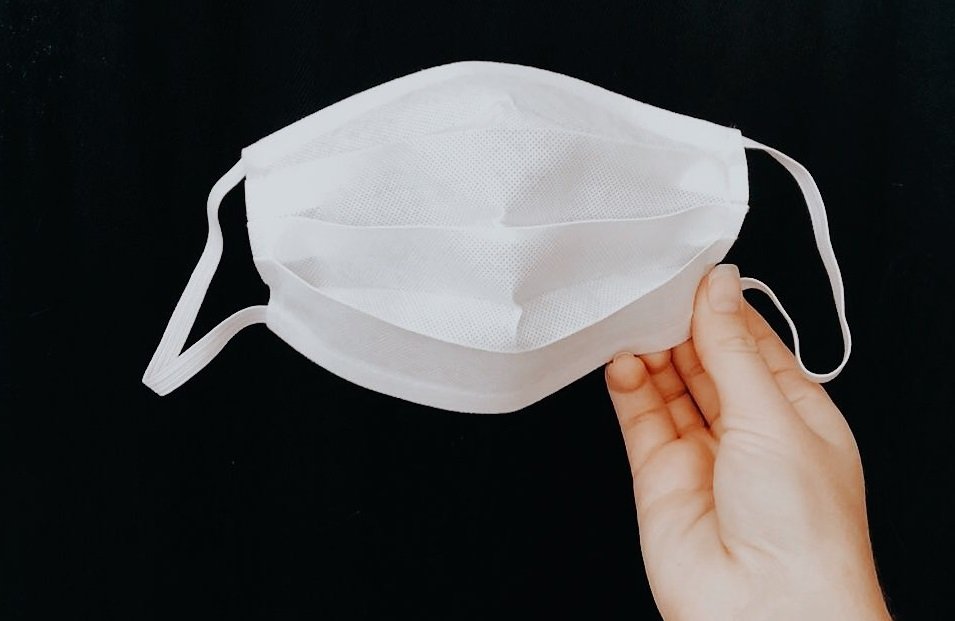 Tshepo The Jeanmaker
Cult Joburg denim label Tshepo the Jeanmaker are now making masks from denim! The masks cost R75 each, plus R100 delivery in Joburg. 
Email info@tshepojeans.co with your details to make an order.

Mungo Design 
Textiles label Mungo (also based at 44 Stanley) who specialise in making natural fibre woven textiles with traditional weaving techniques, are now also producing 100% linen face masks. They will also donate one to the needy for every mask purchased. Head to their online shop to buy your masks or visit their store at 44 Stanley.
Masks cost R300 for a pack of three, R500 for five. Order your face mask online at mungo.co.za/product/linen-mask/.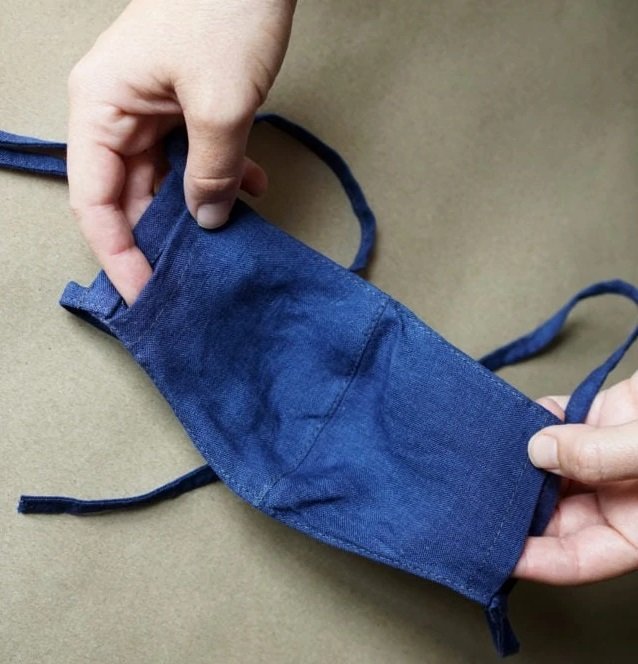 Henriette Botha
Local luxury fashion boutique is selling fabric face masks in a variety of colours and patterns.  Masks are handmade from 3 layers of cotton fabric with a slip pocket into which an additional filter can be inserted. Note that there has been high demand so shipping during lockdown may be delayed.
Masks cost R80 each plus shipping (discounts on bulk orders). Buy online at henriette-botha.myshopify.com

Dr Pachanga
Local fashion designer Dr Pachanga, know for his funky accessories and clothing that reference bright African fabrics and retro motifs, is now making double-layer cotton face masks in a range of bold colours and patterns. There are three sizes:  Kids, Medium (for women and teenagers) and Large (for men and those with a broad face). Masks cost R55 each and R3 of each mask will go towards local charity Feed SA. You will receive your mask by courier, delivery costs a flat charge of R55 no matter how many masks you buy.
Place your orders via DM on Instagram or email at wolfpachanga@gmail.com or buy them at Dr Pachanga's stores in Rosebank and Parkhurst.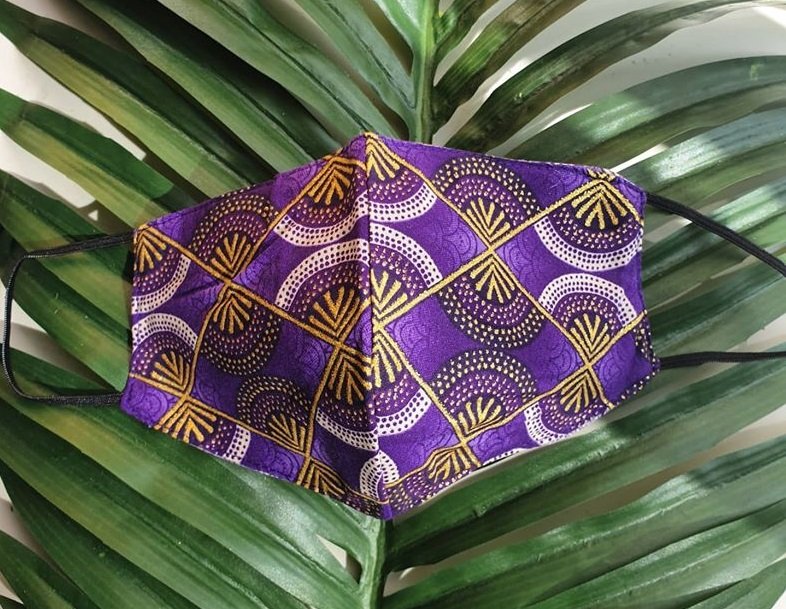 Reaboka Foundation
Reaboka Foundation is a non-profit organisation that works to empower women in economically marginalised rural communities through the production and sale of beautiful traditionally-made crafts such as beadwork, embroidery and items made from fabrics. The foundation has now empowered its crafters, who unfortunately due to the lockdown cannot work, to make reusable fabric face masks. Masks can be ordered by email or phone and will be delivered to you. The masks are made from two layers of cotton-mix fabric with a pocket that you can insert an additional filter, such as a tissue or paper towel, into.
Masks cost R45 each or R30 each for wholesale (20+ masks). To place an order email contact info@reaboka.org

Cyla Gonsolves
This Joburg-based luxury womenswear label has switched to manufacturing cloth masks for men, women and children. A single mask costs R45, get three for R126 or five masks for R200. 5% of the revenues from each sale is donated directly to the national Solidarity Fund. Masks a made from cotton poplin.
Order and arrange delivery online at cylagonsolves.com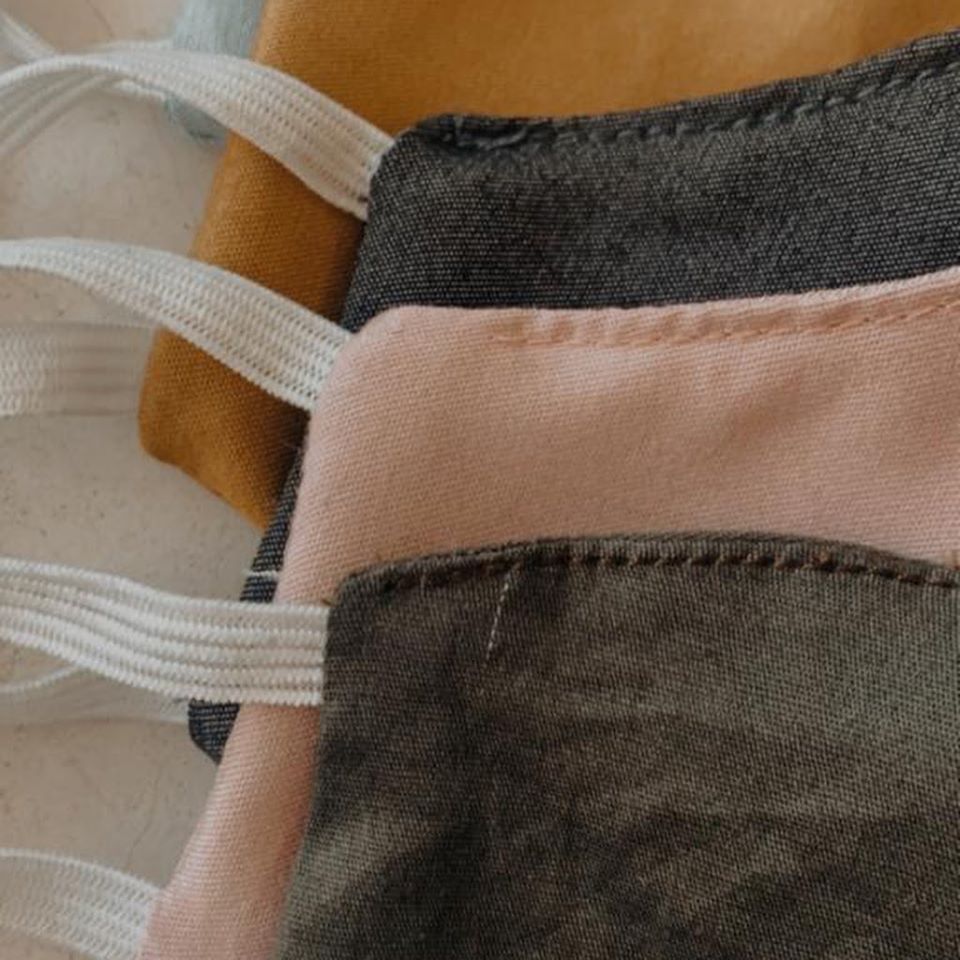 How to make your own masks
A group of South African creative agencies, including Papersnap from 44 Stanley and the charity Afrikan Tikkun, have joined forces to launch the 10Million Masks campaign which aims to bring the makers of South Africa together to make 10 million masks for needy South Africans. To get involved you can either get your sewing machine out and getting sewing or donate fabrics to those with the means to make the masks. Find out how to donate fabrics or masks at 10millionmasks.africa. To start making your own masks at home download their free guide to making your own masks here.
If you haven't already signed up for our weekly What's On In Joburg newsletter showcasing the best cultural events of the Joburg week – sign up here.