After months of lockdown South Africa is now finally passing the peak of coronavirus infections and Joburg is again gradually opening up just in time for spring. Under lockdown Level 2, restaurants and cafes are again allowed to serve alcohol, and bars are also allowed to operate with up to 50 guests, presenting more flickers of new life and hope for the country's struggling restaurant industry.

In this month's #freshlyplated round-up of the latest news in Joburg's restaurant scene we take a look at some old favourites who are finally reopening their doors to the public and some new ventures who have entered the market. 
Top Joburg restaurants reopen under lockdown Level 2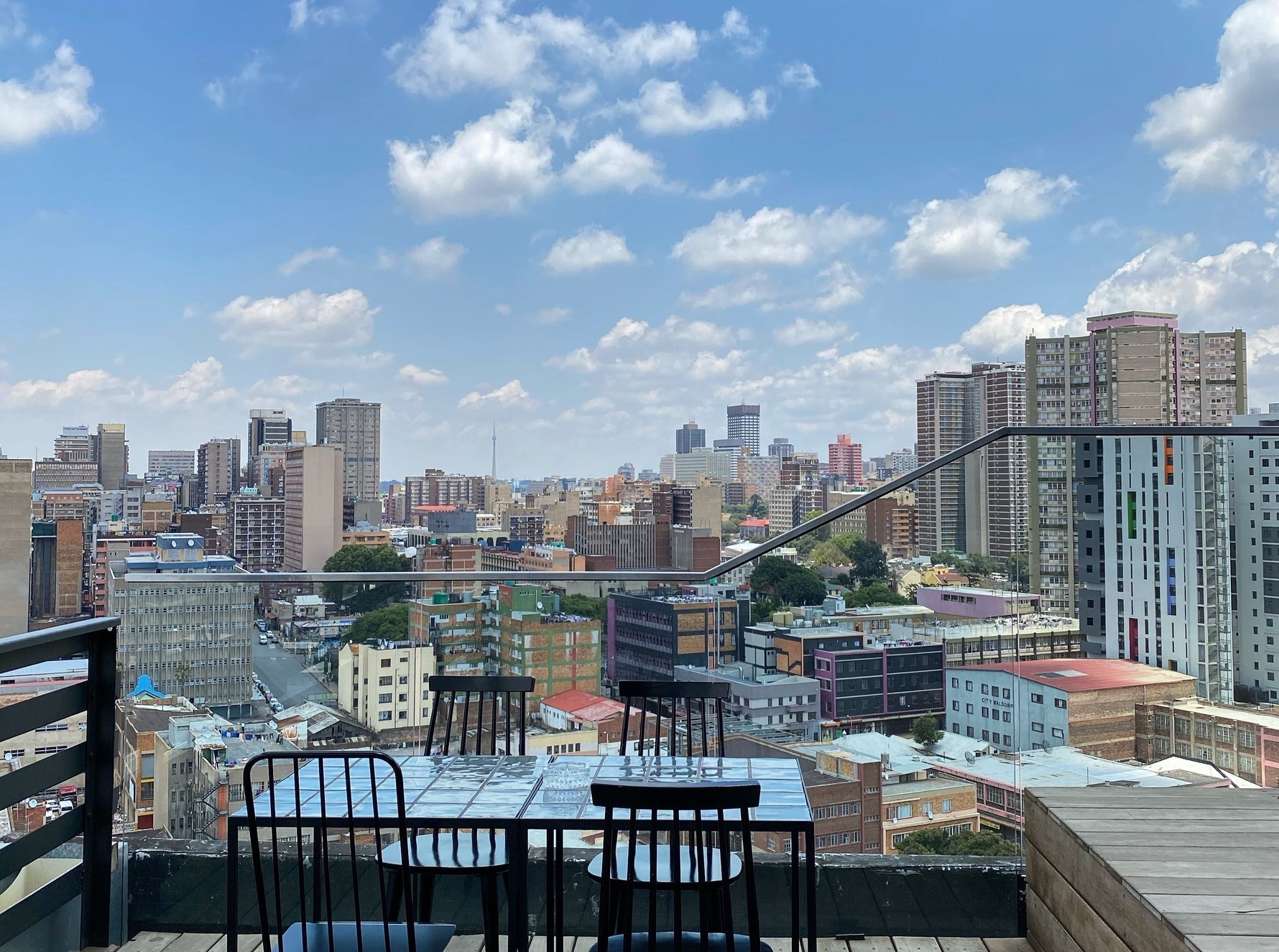 Many of Joburg's most exclusive and upmarket destinations have been closed for months, waiting for the moment when infections will start to fall and restaurants will be able to operate with the same level of experience - especially in terms of wine pairings - as they did before the lockdown. It goes without saying that bookings for all these restaurants are essential!

Among the city's top restaurants who announced their reopening this month are David Higgs' renowned Marble in Rosebank and Saint in Sandton Central (open from Sep 2) and Chantel Dartnall's opulent fine dining experience in the countryside Mosaic at The Orient (also open from Sep 2). In the City Centre the acclaimed dining experience The Marabi Club has also reopened and as well as its exquisite dinner and music experiences in The Marabi Club the team are also hosting exclusive rooftop weekend brunch experiences at Hallmark Hotel's incredible rooftop.

Also reopening this month, for an outstanding fine dining experience in intimate and understated surrounds book for dinner at Basalt at The Peech boutique hotel in Melrose (open from Aug 28) and for some of the best views of Joburg's urban forest look out for the reopening of the terrace at The Four Seasons Hotel The Westcliff (open from Aug 28).
Maps Maponyane's Buns Out is coming to Rosebank
Linden's most famous burger joint Buns Out, run by entrepreneur, presenter, model and all-round social media superstar Maps Maponyane, have announced they are opening a second branch in Rosebank. Currently under construction, the new Buns Out Rosebank should be opening in the coming weeks.
Pablo Eggs-Go-Bar reopens in Sandton Central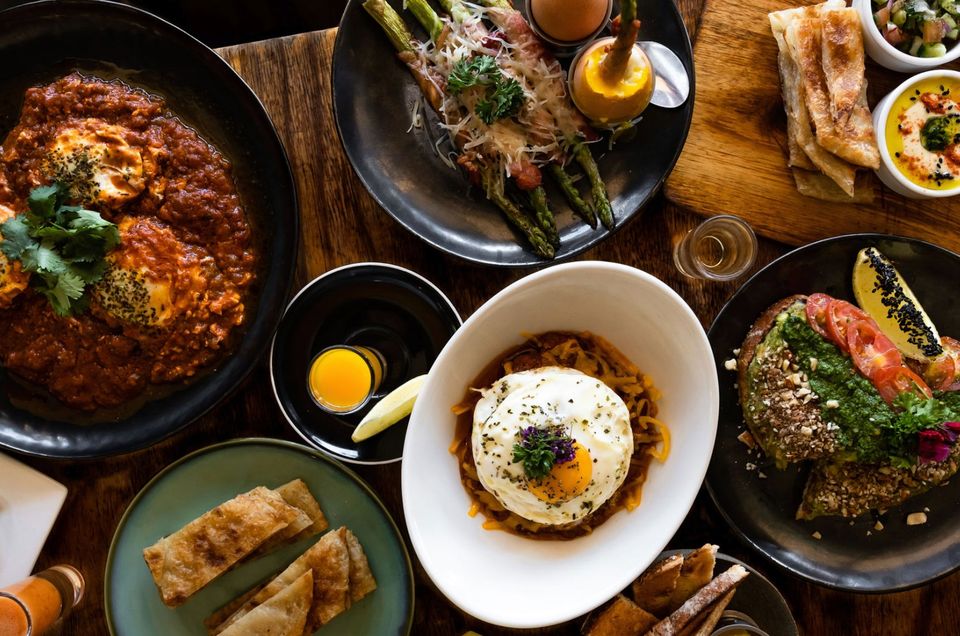 Regulars of this all-day breakfast bar on Melville's 7th Street were devastated to hear that the Pablo Eggs-Go-Ba cafe closed its doors during lockdown. However, all is not lost! A new Pablo, run by the same Melville team, has recently opened in the heart of Sandton Central at the new The Mint Hotel. The new Pablo Sandton still sells their now iconic green and red shakshukas as well as a menu of wood-fired pizzas and Middle Eastern-inspired small plates. 
New pub The Noble opens in Illovo
A new neighbourhood pub has opened at Illovo Junction in the place formerly occupied by Mexican restaurant Perron. The Noble brews its own beers and offers a classic pub-grub menu of burgers and ribs.
Doubleshot Coffee & Tea move to Rosebank
Coffee roastery Doubleshot, who also specialise in exquisite tea blends and the best homemade ice tea in town, have moved from Braamfontein to Rosebank. Construction is underway on the new coffee shop located inside the new Oxford Parks development at the corner of Oxford Road and Jellicoe Avenue.
Unbeatable All-Day Specials at The Hussar Grill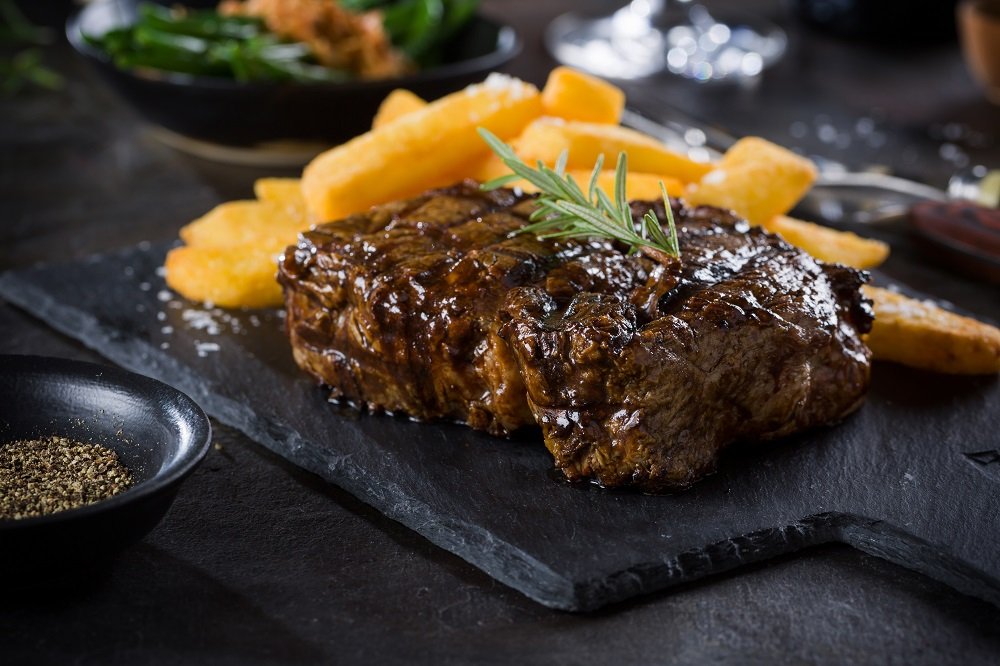 Closed for several months during lockdown, The Hussar Grill is celebrating its reopening and the return of sit down steak dinners and wine with an unbeatable All Day special on starters and main courses. For only R95 you can now enjoy a rump or sirloin Class-A steak and side, beer-battered hake with peas and chips, wild mushroom and roasted butternut gnocchi, a half chicken and side or one of The Hussar Grill's famous gourmet burgers. If you are really hungry take things up a notch and throw in starter too for R35 more. Starters on offer include tomato soup, calamari, or sauteed chicken livers. 

Available all-day this excellent value special is only available for sit-down dinners, and quite frankly after months of takeaways at home, why would you even think about enjoying this meal at home anyway?!
Niks Bar at Keyes Art Mile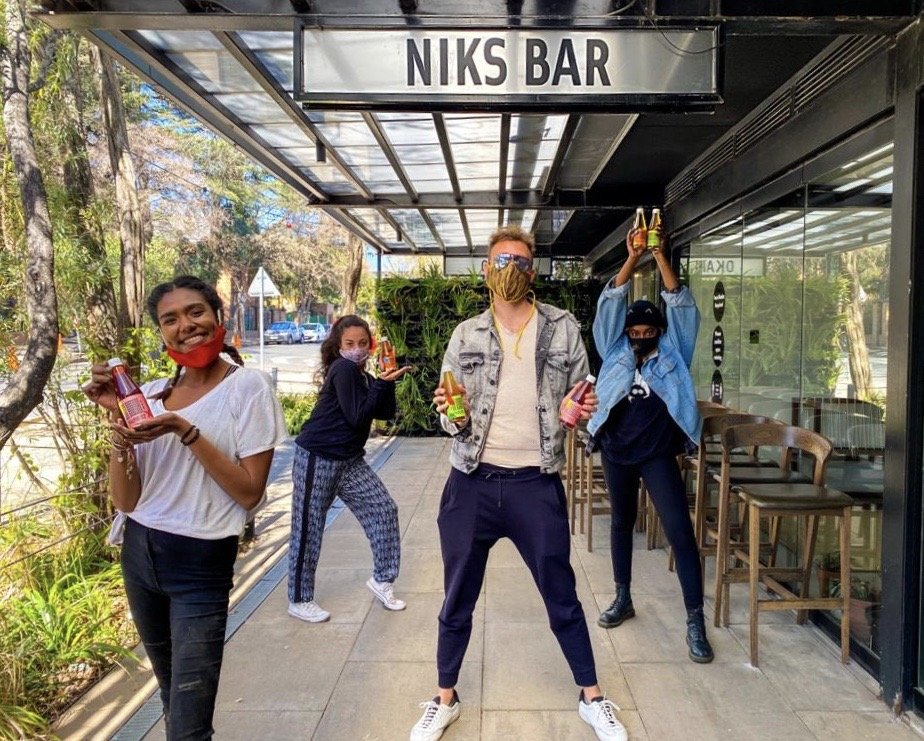 South Africa's recent ban on alcohol has had a devastating impact on cocktail bars across the country, including the talented and inventive team of mixologists from Mix Cocktail Bar on Keyes Art Mile. Rolling with the times, in August 2020 the Mix bar team launched Niks Bar, a unique alcohol-free bar that promises all the magic of mixology and the social aspects that make bars such endearingly popular places, with an entirely zero-alcohol menu. 

Located at street level and spilling out onto Keyes Art Mile's wide olive-tree shaded pavements, Niks Bar also brings some street life back to the art-centric Keyes Avenue after months of lockdow with lots of outdoor space on the terrace and DJ-led sundowner sessions on Fridays and Saturdays. As well as unique mocktails and other refreshing drinks, there's an accompanying food menu that is described as "a refined interpretation of dive-bar style dishes". The new bar is open Thu–Sun 12:00–21:00.

With alcohol restrictions now lifted the original Mix Cocktail Bar upstairs at The Mesh Club has also reopened to the public.
New daily coffees and pastries at Bryanston Market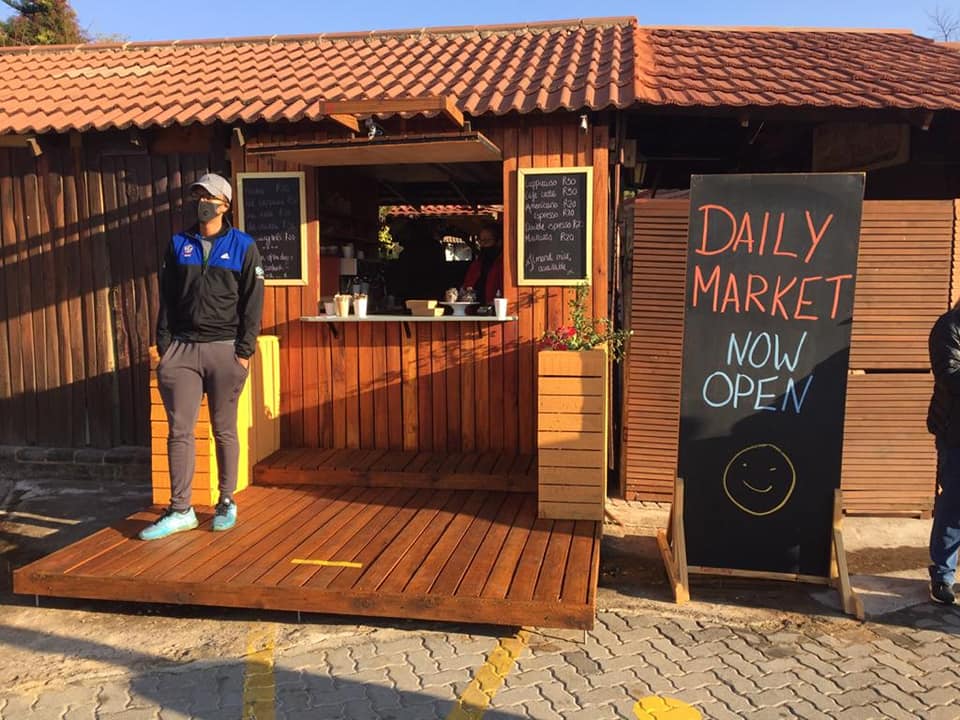 As South Africa's lockdown eases, the Bryanston Market is going from strength to strength with interesting new vendors joining this friendly market community. New stalls joining the market on Thursdays and Saturdays include a delicious new French bakery stall The French Bakehouse, Yamama who serve the most refreshing homemade non-alcoholic ginger beer and The Urban Beekeeper's locally sourced, 100% raw organic honey.

In August Bryanston Market also launched its new daily coffee shop in the market car park in front of the Michael Mount Waldorf School. Open Mon-Fri 07:00-13:00 the takeaway coffee shop serves hot drinks, cakes, muffins and healthy sandwiches and on Fridays there also a 'mini-mart'' with Free range eggs from Keto Kitchen, fresh bread from The French Bakehouse and Mrs Breadcare, fresh vegetables from the PGS organic stall, fresh milk from Happy Milk and healthy snacks from Bare Nature.
A new 'micro-bakery' in Linden
Linden Loaves is a new microbakery that has popped up in the heart of Linden, baking the finest naturally-fermented sourdough bread in a wood-fired oven. There are two 'bakes' a week and the resulting bread is available for delivery mid-week (usually Wednesdays) and on Saturdays. Currently they are taking orders for bread online with delivery in the Greenside and Linden suburbs. Find out more and order online at www.lindenloaves.co.za
The return of weekend markets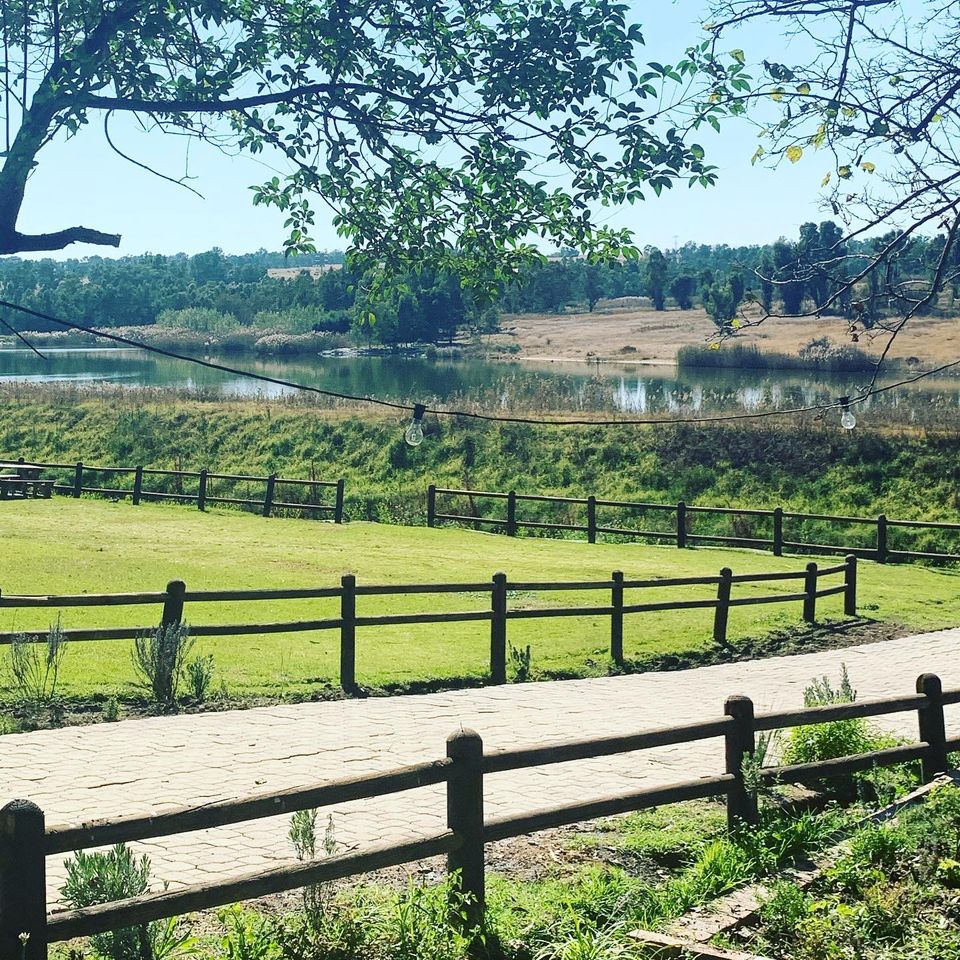 As we step in to spring many of Joburg's popular weekend markets have begun to return, albeit sometimes in new locations and with new offerings. Joburg's oldest market Bryanston Market has continued to operate through lockdown and grows bigger every week, now open Thursdays and Saturdays from 09:00-15:00. Another long-running market Rosebank Sunday Market also returns to business as usuall opening on a weekly basis again as of Sunday August 30. Also returning is the family-friendly Walala Wasala market which kicks off again at 27 Boxes in Melville on Saturday September 5 and the Fourways Farmers Market is back, now operating from a beautiful new purpose-built site inside the Modderfontein Reserve.

New markets on the horizon include a new monthly market planned to take place every month at Keyes Art Mile. Led by the team from L'Atelier bakery, the new market will be focused on showcasing local handmade design and food products.

Subscribe to our free weekly Johannesburg In Your Pocket newsletter for all the latest news and reviews about what's new in Joburg!