It's been a devastating time for the restaurant industry globally and with the re-imposition in South Africa of a curfew (restaurants must now close at 21:00), coupled with a second nationwide ban on alcohol, many of Joburg's restaurants are struggling to stay afloat. But there are also flickers of new life. 

In this month's #freshlyplated round-up of the latest news in Joburg's restaurant scene, there's good news and sad news. We take a look at the restaurants finding new ways forward by shifting direction to add deli sections to their premises to meet a growing demand for takeaway food and chef-made 'almost ready' meals that require you to only add the finishing touches at home. And we also round up the list of businesses that have sadly been forced by current circumstances to close their doors. 

Also, across Joburg many restaurants have started reopening for sit-down dinners, observing social distancing and safety protocols, and if you are able we encourage you to support the industry by dining out again, while always being mindful of your safety and the health of others. We've put together a list for you below of some of our favourite Joburg restaurants who have reopened for sit-in diners - read this list online here and start making your plans.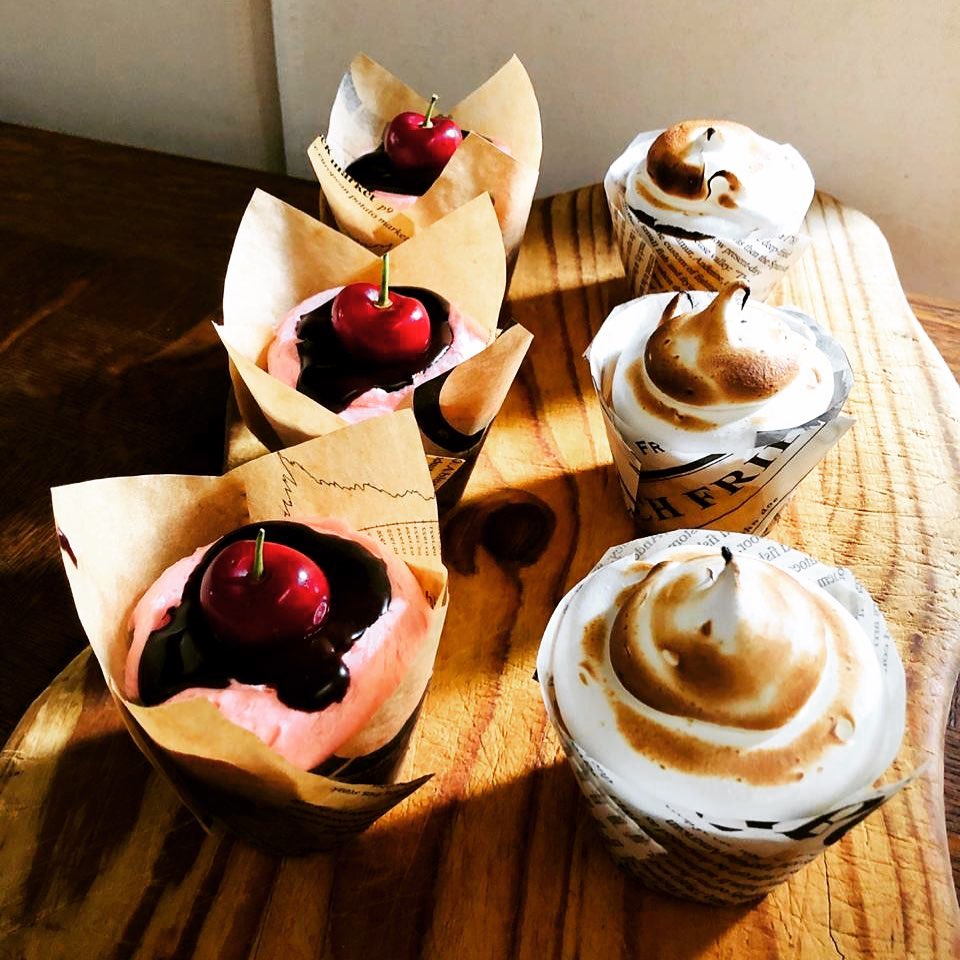 Pronto Italian Restaurant, Food Store & Deli
The Italian restaurant at Craighall's The Colony Centre now has an excellent deli (as well as being open for sit down meals) packed with Italian deli goods as well as patisserie and frozen meals to enjoy at home. They also offer delivery in the neighbourhood and have a very easy-to-navigate online store. Read our review of the new look Pronto here.

Bellinis
This friendly long-running bistro in Illovo now has a growing deli stocking lots of tasty products including olive oils, preserves, teas and fresh olives from Babylonstoren, as well as delicious baked goods (their magnificent kitke breads flies off the shelves!) and tasty heat-and-eat meals. They are open for sit-down meals. 

Salvation Cafe
44 Stanley's iconic Salvation Cafe has reopened for sit down meals served in the beautiful sunny courtyard and has perfected a menu of homemade meals to heat and eat at home. We particularly recommend their amazing soups and pizzas.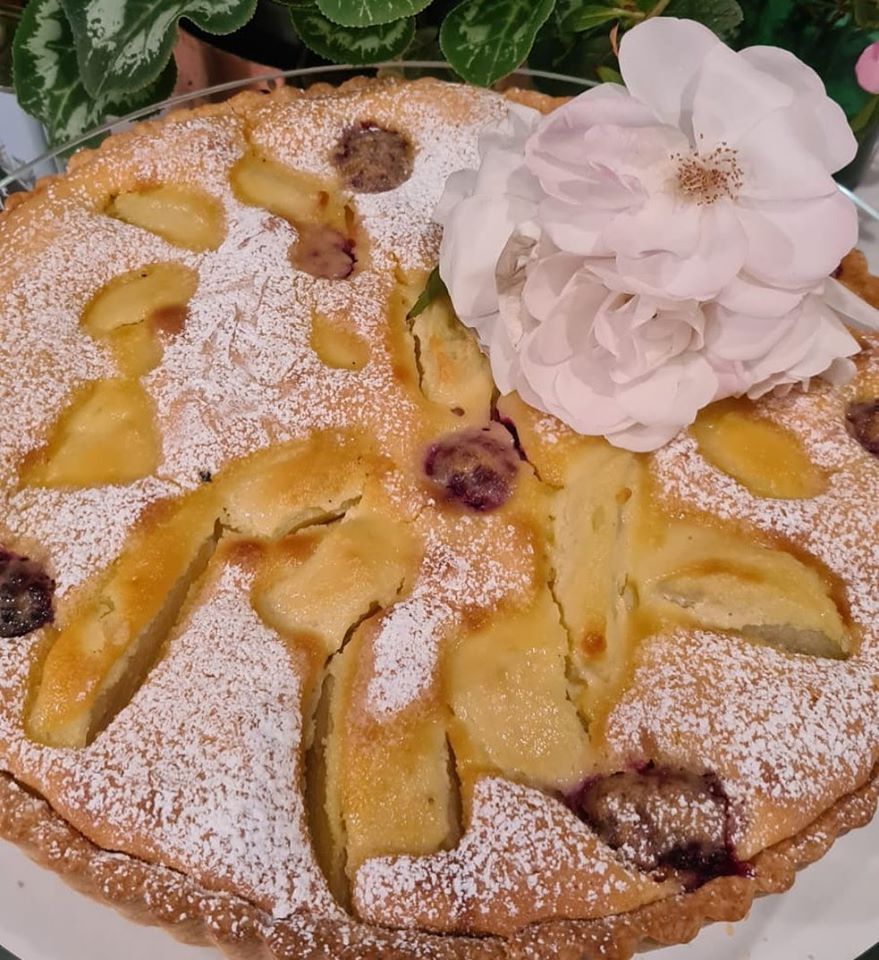 Service Station Cafe
A Melville institution, Service Station Cafe at the Bamboo Centre is open for sit-down meals and also has a great collection of homemade ready meals.. You can drop by the cafe to buy your meals in person or arrange for delivery. Ideal for family meals at home, the deli menu includes homemade pies, lasagne, curries, soups, savoury tarts and some amazing patisserie.

The Gourmet Grocer at Voodoo Lily
Quick to innovate in these most unsettling times, Birdhaven cafe Voodoo Lily relaunched in May as a 'Gourmet Grocer' selling a wide selection of gourmet deli items such as sauces, spice mixes, olive oils, artisanal bread, coffee, tea, cookies, soups and pies sourced from small local producers based in nearby suburbs. They also run a 'dark kitchen' which specialises in pizza, and their large pavement terrace is open with a popular sit-down cafe service. On weekends you can find pop-up pavement stalls supporting local charities.

Thunder Walker
The beautiful heritage building Somerset House on Gandhi Square, now known as the Thunder Walker, is a multi-functional space run by local tour company JoburgPlaces that includes an underground bar, events space and cafe. As of July 28 Thunder Walker has reopened to the public serving lunches, coffees and mocktails in the pretty Scatterlings Arcade area where you can also buy Thunder Walker's heat-and-eat-meals and other deli items as well as gifts, tableware, books and household treasures in the adjoining Town Treasures shop. 
Restaurants on the move
Some Joburg restaurants are continuing to navigate lockdown while moving to new premises. Restaurants who have announced they are moving new premises include: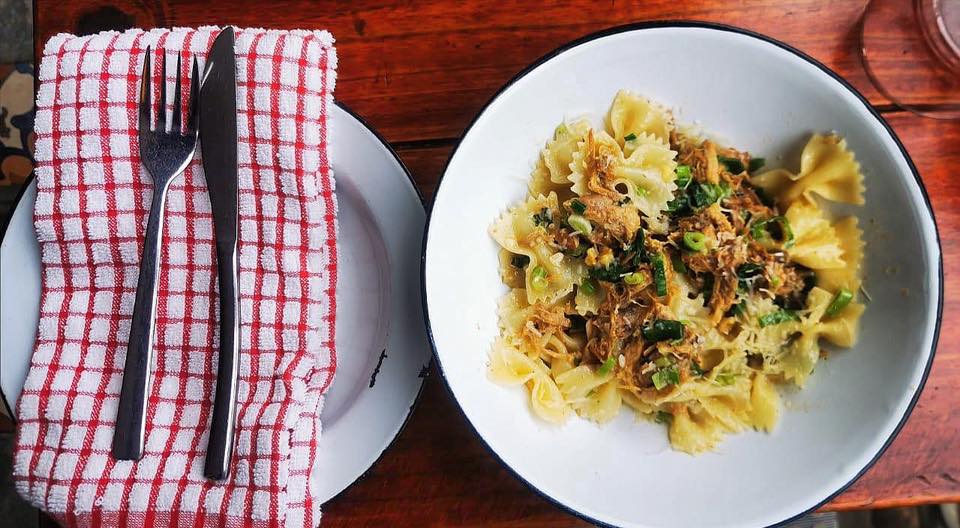 La Stalla and Coobs move to Parktown North
Chef James Diack, famous for his pioneering farm to fork food philosophy, has consolidated his restaurants  – moving out of Parkhurst and Melville –  into one location in Parktown North, home of his Il Contadino restaurant. You'll find a new La Stalla taking shape  and Coobs will soon join at the complex on the corner of 4th Ave and 7th Ave in Parktown North. Open for sit-down diners, there's a lovely terrace on which to enjoy your meal.

Épicure
Chef Coco Reinarhz has announced the closure of his spectacular contemporary African fine dining restaurant Épicure at its current location in Sandton. It is not a final farewell for the restaurant as the team are looking for new premises and promise to return. In the meantime you can enjoy the Épicure experience at home through online cooking sessions led by Chef Coco. Follow the Chef here on Instagram for announcements about the series.

Baha Taco
One of Joburg's finest Mexican eateries, Baha Taco in Norwood, is on the move. The popular eatery is moving down the street and into The Factory on Grant centre on Grant Avenue. Look out for the new premises opening in August.

Belle's Patisserie now online
Belle's Patisserie is now an entirely online business offering delivery as well as a collection service at stops across the Joburg's suburbs. Belle's has an amazing selection of cakes, as well as make-your-own cake mixes which you can shop for online at www.bellespatisserie.co.za
Coming soon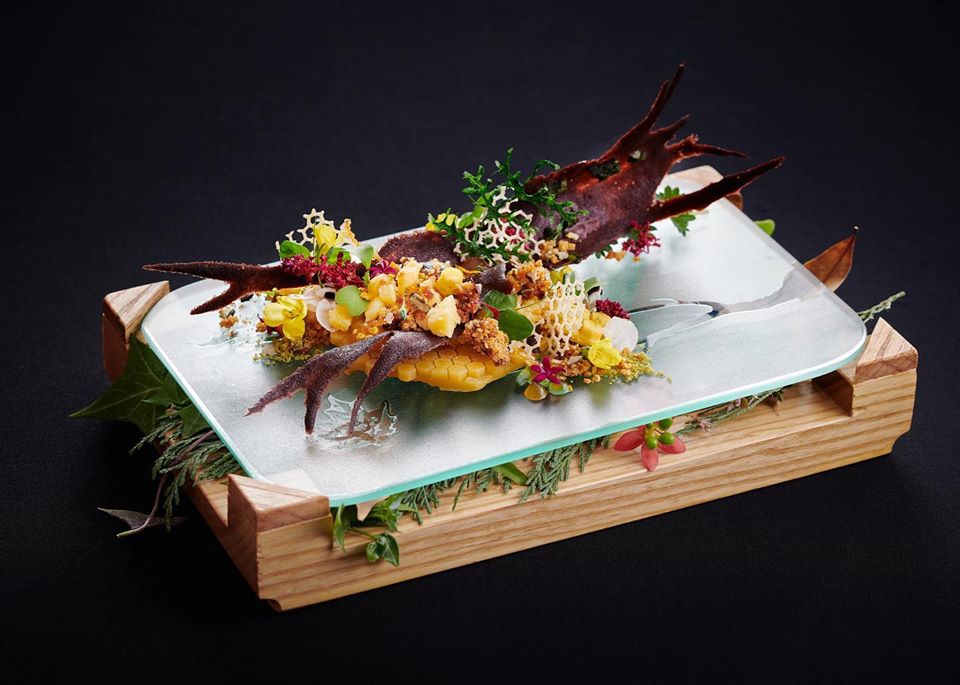 Mosaic at The Orient to reopen in September
Multi-award-winning chef Chantel Dartnall's fine dining restaurant Mosaic at The Orient is planning to reopen in September. You can already put in your reservations for an outstanding tasting menu experience at what is widely held to be one of the best restaurants in South Africa. 

Doubleshot Coffee and Tea coming to Rosebank
Coffee roastery Doubleshot Coffee and Tea have closed their Braamfontein cafe and are preparing to open a new coffee shop in Rosebank. The new venue is based at the Oxford Parks development and should be ready to open in August. You can also order their teas and coffees online for delivery at doubleshot.co.za
Roadhouse dinners and movies at Pineslopes Shopping Centre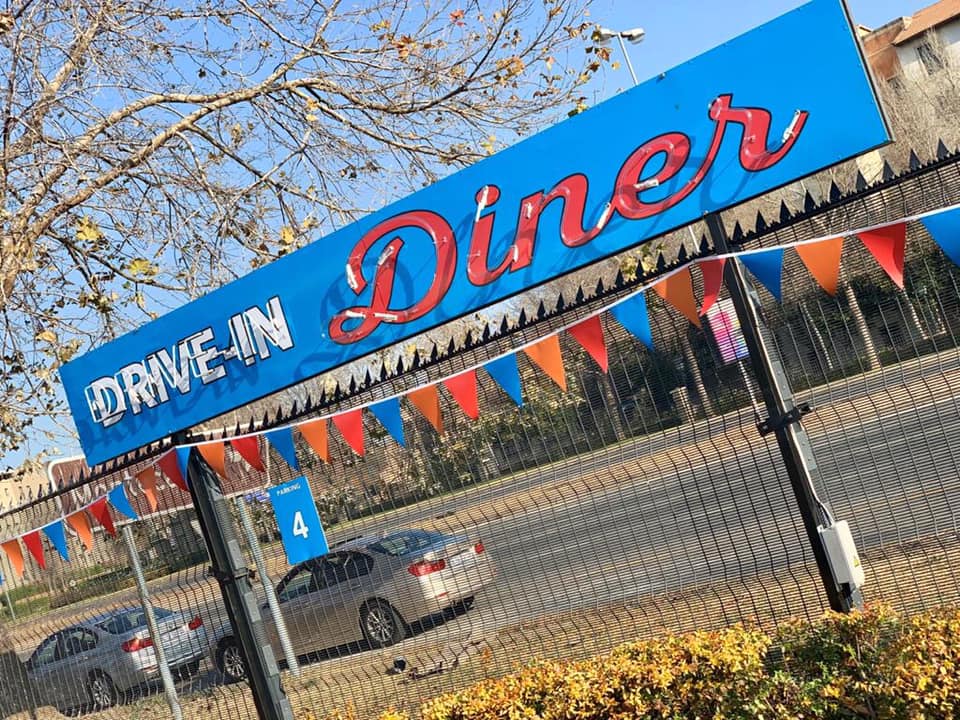 The Pineslopes Shopping Centre has developed an innovative way to support the restaurant traders at its centre – drive-in dinner and movies! Find a spot in the car park and a waiter will bring you a menu listing meals you can enjoy from one of the centre's restaurants including Salsa Mexican Grill, Old Ducky French Cafe', Doppio Zero and Nikos Coalgrill, which will be brought to your car, roadhouse style. Then settle in to watch a movie on their drive-in cinema screen (sound is provided through your car radio). Recent movie screenings have included The Great Gatsby and A Star is Born. Find their movie schedule online at pineslopesboulevard.co.za/drive-in-movies.
Joburg restaurant closures
Many restaurants have closed up shop during the last month, here's a look at are some amazing cafes and restaurants that we have sadly said goodbye to this month.

Boho Cafe and Co
The pretty cafe and coffee shop at the Rand Steam centre in Richmond has sadly closed its doors.

Farro
One of Joburg's finest contemporary restaurants, Farro at Illovo's Thrupps centre has closed. While the restaurant has closed its doors for good, the talented culinary team are still in the kitchen creating delicious weekly gourmet food boxes, meaning you can still enjoy Farro's fabulous cooking at home. The boxes change every week and are delivered in Sandton, The Parks and surrounds or you can collect from Craighall Park. A box for two costs R900 and includes meals, desserts and other treats with menus changing weekly (don't miss their famous chicken liver pate!). Get your orders in by 14:00 on a Monday for Friday delivery. View the week's menus on Instagram and place orders via whatsapp at +27 71 618 4352.

Reuben's Restaurant and Bar
The Reuben's Restaurant and Bar at Sandton's luxurious The Ivy Hotel has announced its closure. 

Pablo Eggs Go Bar
Melville's Pablo Eggs Go Bar, famous for its all-day shakshuka breakfasts has closed. On a positive note you can still enjoy Pablo's excellent breakfasts and amazing wood-fired pizzas at the Pablo House guesthouse.

Thief
Contemporary restaurant and boutique wine bar Thief in Parkmore announced this month that they have closed.

Giles pub
The Founders at Giles pub in Craighall Park has announced they are 'closed until further notice'.

Tonic
Linden's craft gin cocktail bar Tonic has sadly announced its closure this month. Despite attempting to pivot into new delivery products, the team announced in July that the business has not been able to sustain itself and is going into liquidation. The Tonic team hope when the time is right again they will return with a monthly curated gin box delivery service. In the meantime the bar's interiors and beautiful cocktail glasses, as well as kitchen equipment, are all on sale. Visit their Facebook and Instagram pages to put in offers for decor items from the bar.