The last six months have been one hell of a ride. After months of lockdown and with new Coronavirus cases now falling dramatically, at last we have finally reached 'Level 1' lockdown. Under Level 1 restrictions venues may now stay open until midnight and are allowed to host 50% capacity for events (up to 250 people for an indoor event or 500 people for outdoor events), meaning even more opportunities for the local hospitality sector to start getting back on its feet.

In last month's restaurant blog we celebrated the return of weekend markets and the reopening of restaurants for sit-down meals and wine, and heralded the arrival of some exciting new venues including Illovo's new pub The Noble, the fun Niks Bar at Keyes Art Mile and the new Sandton incarnation of Melville's Pablo Eggs Go Bar, Pablo Sandton at The Mint Hotel.

As the lockdown continues to ease and South Africa contemplates getting back to 'normal' life again, in our September #FreshlyPlated round-up of the latest local restaurant news, we take a look at some exciting new venues popping up in Joburg this month.
Pop-up restaurants are back!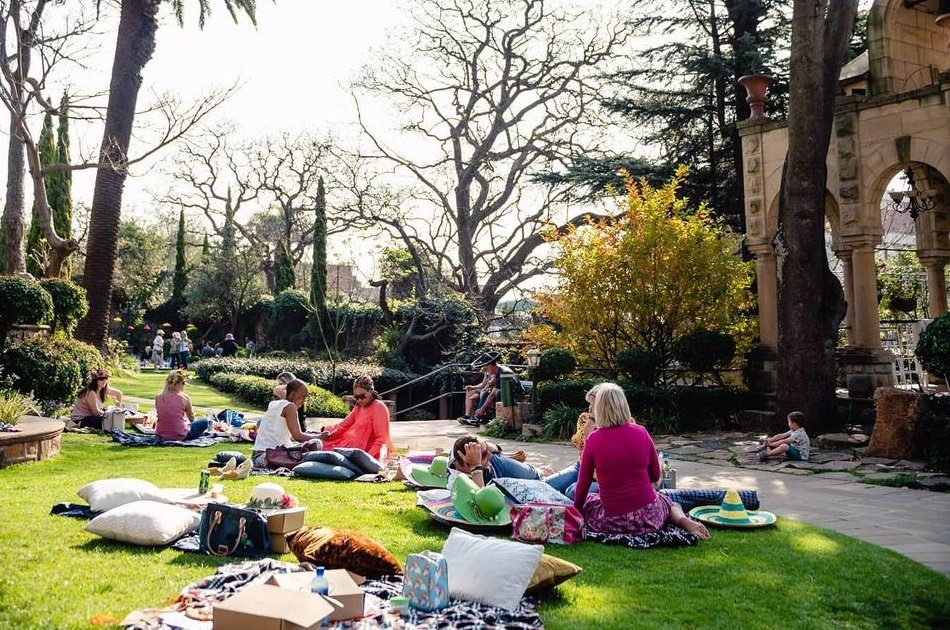 The entire restaurant industry has been thoroughly disrupted during the last few months and for many chefs, caterers and venues, running pop-ups has become ever more compelling. 

In September Farro restaurant (who closed their acclaimed Illovo bistro in May, 2020) hosted their first pop-up weekend at 44 Stanley which entirely sold out all three days within just two hours. Keep your eyes glued to their Instagram page for the announcement of the next pop-up. 

On September 24 the new Niks Bar cocktail bar at Keyes Art Mile hosts its first pop-up dinner, Mooi Thai, led by chefs Jessie Ann Doveton and Alex Leeu. Book your spot at the Mooi Thai Pop Up Asian Kitchen here on Quicket.

On September 27 the historic Shepstone Gardens, a beautiful venue that is usually booked out for weekend weddings, hosts another edition of its new Restaurant pop-up series with a one-night-only takeover from Japanese chef Miyamoto served at their gorgeous garden venue. The Japanese pop-up costs R580 per person, book online here.

Chez Fong, Su-Yen Thornhill's quirky multi-course weekly Asian restaurant hosted on the terrace at her grand Houghton home, is also back and so is Sanza's Sandile's unique pan-African Yeoville Dinner Club with the option of booking a lunch or dinner experience.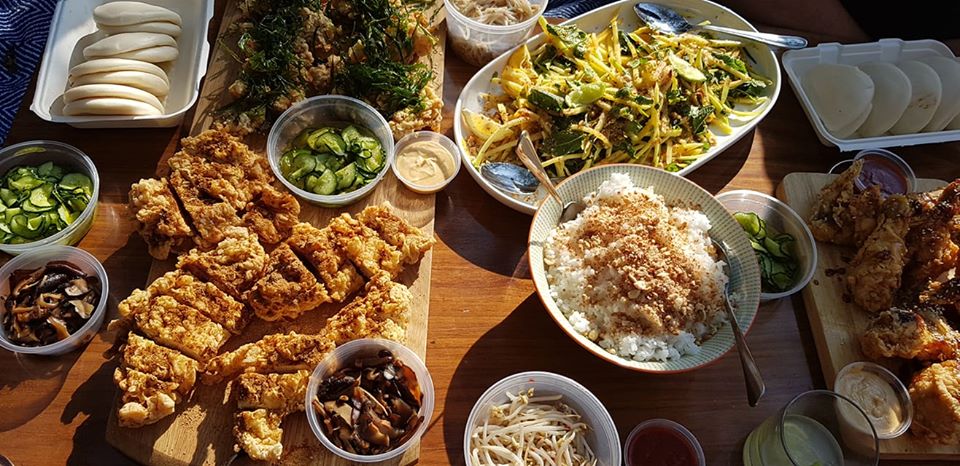 Glory, famous for their always inventive multi-course dinners inspired by Thai, Vietnamese and Korean dishes and ingredients, serves its last meal at their Westdene venue on September 27, 2020. The permanent restaurant will close and Glory will continue operating its pop-up residencies through October at the Riva Townhouse in Riverclub, Bryanston.

On the last weekend of October Glory will also be joining in The Feel Good Series takeover at 44 Stanley and look out for their new takeaway venue and 'dark kitchen' launching in Norwood later in the spring.
Feel Good series popping up at 44 Stanley
With an eclectic musical landscape spanning everything from hip hop and R&B to reggae, dancehall and funk, and unique city locations, the monthly Feel Good Series sunset parties have always been known for attracting a cool crowd of local artists, musicians and DJs. In October 2020, The Feel Good Series is hosting a takeover at 44 Stanley in the space that was once the Calexico beer garden, becoming an all-weekend affair for one month.

The special Feel Good Series pop-up will be happening Fridays to Sundays throughout October serving up food, drinks and great tunes. There are five different chef teams collaborating in the new pop-up, meaning a new menu every weekend. On Fridays the venue will open for food and sundowners, Saturdays will be ticketed live music performances, while Sundays are devoted to 'Easy Sundays' (sometimes free and sometimes ticketed). Keep your eye on the Feel Good Series Instagram page for info.
New in Maboneng – Gallery Fanon, Eden Poolside and Anthill Cafe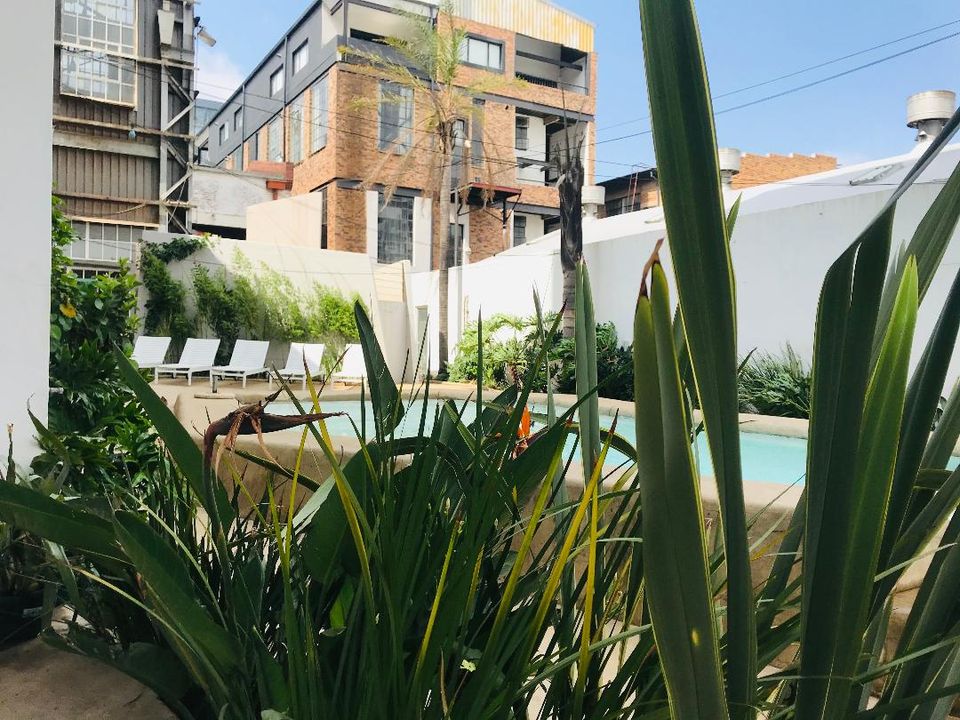 Maboneng welcomes a new contemporary art space and cafe-bar this month, Gallery Fanon, which hosts its official opening party on September 24. The gallery takes the space that was once occupied by MOAD (the Museum of African Design) at 281 Commissioner Street (opposite The Cosmopolitan) and the adjoining courtyard venue Poolside. In addition to the expansive art gallery space, there is also a new cafe, Anthill Cafe,  as well as a casual poolside cafe-bar Eden Poolside.
Sushi, ribs and fresh juices at Newtown Corner
Newtown is a downtown neighbourhood that seems to often undergo dramatic changes. The latest development to launch in the area is Newtown Corner, an ambitious new complex at 37 Henry Nxumalo Street (on Mary Fitzgerald Square just beyond the flyover).

This bright new spot in a restored heritage building includes a sushi restaurant Newtown Sushi Grand, braai master Get Ribbed who specialise in classic grilled meats and the best fresh juices from Mulanga Dzivhani, aka The Freshly Squeezed Juice Guy. Complimenting the food and drink offerings Newtown Corner's first tenants include the Mamello Makha beauty salon and fashion label Rep Lepara.
All-Day Specials at The Hussar Grill this month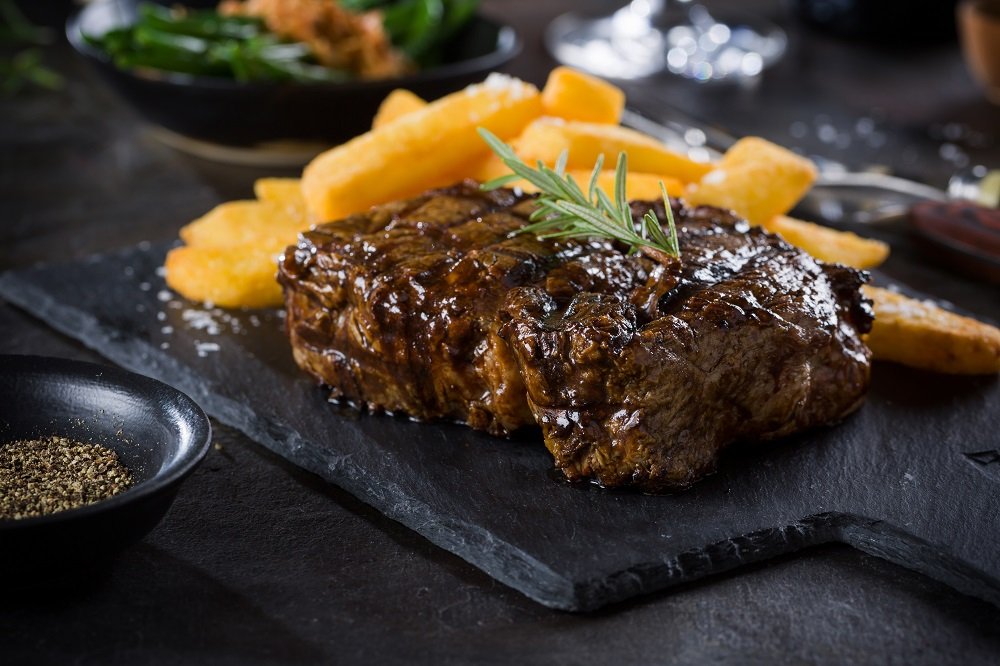 You still have another week to go to enjoy The Hussar Grill's incredible All Day Specials on starters and main courses. For only R95 you can enjoy a rump or sirloin Class-A steak and side, beer-battered hake with peas and chips, wild mushroom and roasted butternut gnocchi, a half chicken and side or one of The Hussar Grill's famous gourmet burgers. If you are really hungry take things up a notch and throw in starter too for R35 more. Starters on offer include tomato soup, calamari, or sauteed chicken livers. 

Available all-day this excellent value special is only available for sit-down dinners and ends at the end of September​!
A new Italian deli and tea garden restaurant at Bryanston Market
The arrival of spring means that the Bryanston Market is now in full bloom. The trees and flowers are bursting with colour and there are ever more interesting new vendors joining this friendly market community. In addition to the new bakery The French Bakehouse, the market also now has a brilliant Italian Deli where you can shop a great range of deli items likes charcuterie, Italian cheeses, homemade traditional Italian chocolate tenerina (brownie cake), frozen homemade ravioli and Italian preserved artichokes, capers, aubergine and olives.

Just in time for spring Bryanston Market's delightful new tea garden has also opened offering even more space under the trees to enjoy lunch, coffee and a scoop or two of addictive homemade ice-cream. Head down to the market every Thursday and Saturday from 09:00-15:00. Find out more here.
Burgers in Rosebank
Much to our delight one of Joburg's favourite burger bars, BGR at Keyes Art Mile in Rosebank has finally reopened after months of lockdown.

There's also another a new burger joint opening soon in Rosebank, Maps Maponyane's famous Buns Out. The second Buns Out branch in Joburg (the original burger bar is in Linden) takes over the old Publik wine bar space on Park Corner and is due to open in early October.
New coffee roastery Coffefe opens in Birdhaven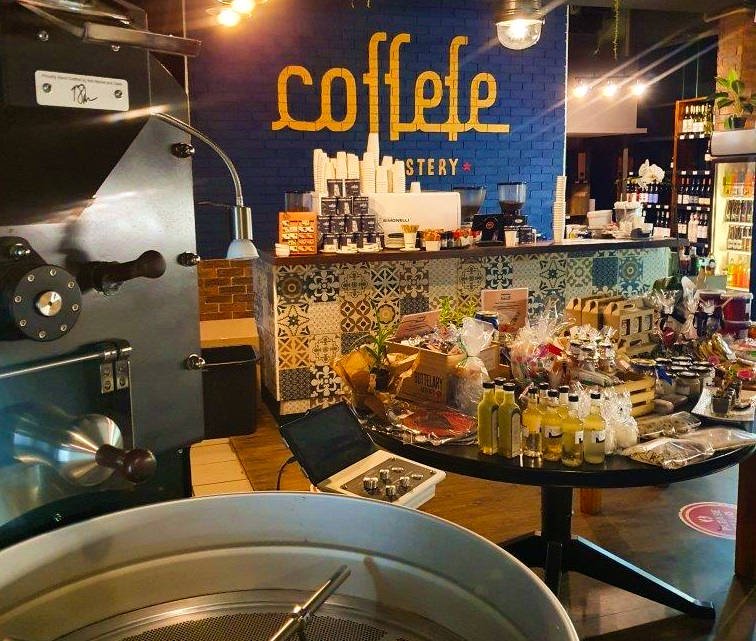 A partnership between the busy corner cafe and deli The Gourmet Grocer, Coffefe is a brand new coffee roastery led by coffee roasting master Marco Da Silva. The roastery is based inside the deli and cafe and serves a signature Birdhaven Blend as well as weekly changing speciality coffees made from a variety of beans sourced from across South America and Africa, including an unusual local coffee from a farm in Mpumalanga! Coffees are available for sit in and takeaway and neatly packaged in boxes to enjoy your own coffee at home.
Forest Gelato at 44 Stanley
44 Stanley has a new ice-cream spot Forest Gelato. Specialising in fresh and seasonal ice-creams, gelatos, sorbets and granitas, the flavour combinations change often, based on the best available produce picked up at Joburg's early-morning fruit markets.
Old favourites close their doors in Melville
Melville's 7th Street is undergoing some dramatic changes and there have been a number of closures in recent months including La Stalla, Pablo Eggs Go Bar, Nunos, The Whippet Melville, The Countess at 27 Boxes and Lucky Bean. The popular cafe-restaurant Poppy's have announced they are also closing on 7th Street to move to a new venue nearby on Main Street that should be opening in the coming weeks.