Under South Africa's coronavirus restrictions golf courses, like all other sport and leisure facilities were closed at the start of the lockdown, although happily for golfers on June 12 the Department for Sports, Arts and Culture announced that golf courses would finally be allowed to reopen again! Funnily enough the announcement came on the coldest day of the year in South Africa, although golfers have waited long enough we're sure this latest cold front won't put them off getting back on the course.

In order to reopen to amateur golfers, clubs need to have completed the department's Confirmation of Compliance Document and submitted it to GolfRSA. In preparation for the announcement, GolfRSA had already been working to equip all clubs with Risk Mitigation Strategies and training of Compliance Officers to ensure they can get up to the highest possible safety standards as quickly as possible and reopen.

Your temperature will be screened when you arrive - if it is high you will be turned away. Your golf bag may also be taken to be sprayed with sanitiser and you will need to wear a mask when you enter the pro shop. There is no age limit on who may play at a course, although as people aged over 60 are more vulnerable to getting seriously ill from Coronavirus some clubs are asking the over 60s to sign indemnity forms if they would like to play.
Social distancing golf etiquette 
Golfers are advised to avoid touching stray balls and flagsticks, only use their own scorecards and equipment and maintain social distancing throughout the game (which in golf is pretty easy if we're honest!). Bunkers will need to be smoothed by using your feet as there will be no rakes. Handshakes are also off the menu and golfers are advised to bring their own hand sanitisers so they can clean their hands regularly through the round. Golf carts are allowed but may only have one occupant. Clubhouse facilities such as sit-down restaurants and bars remain closed.

Caddies will be allowed to work and we highly recommend opting to play with one. Feel free to tip generously!

Golf courses are open to all players, although members will be prioritised so bear in mind that if you are not a member you may not get a tee time when you want it or especially soon. Some clubs have also announced that in June and July they will limit tee times only to members to better control numbers and bookings.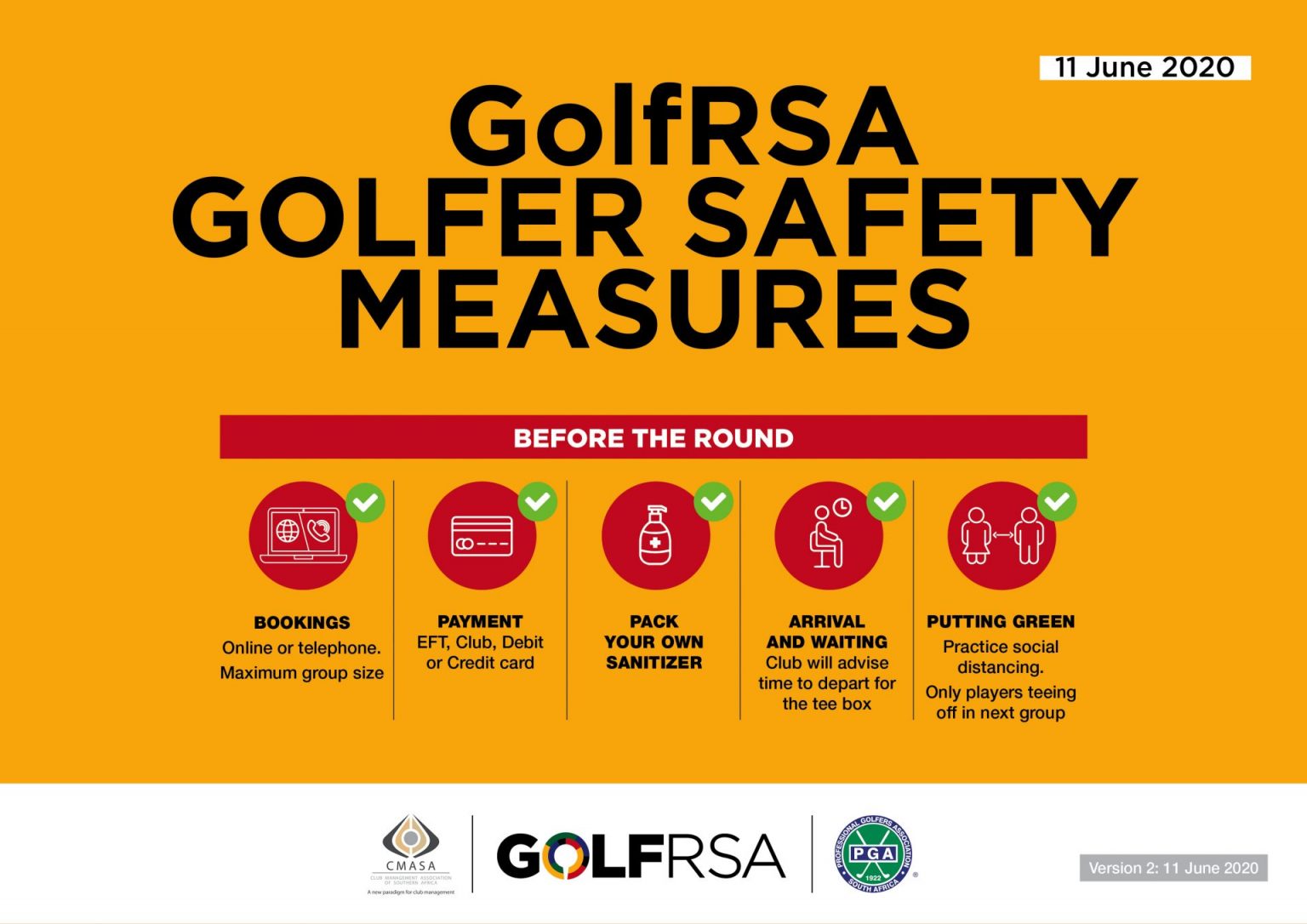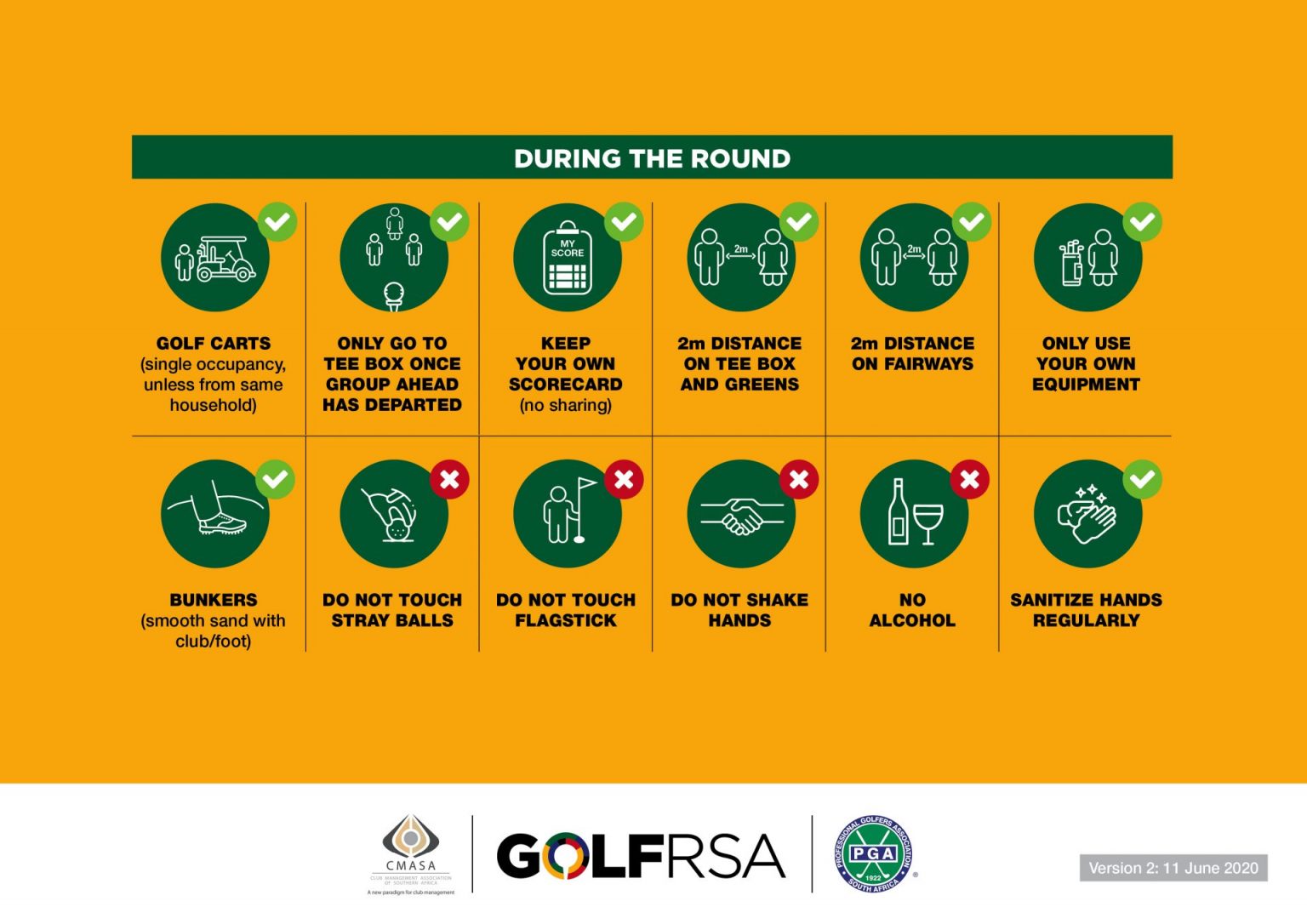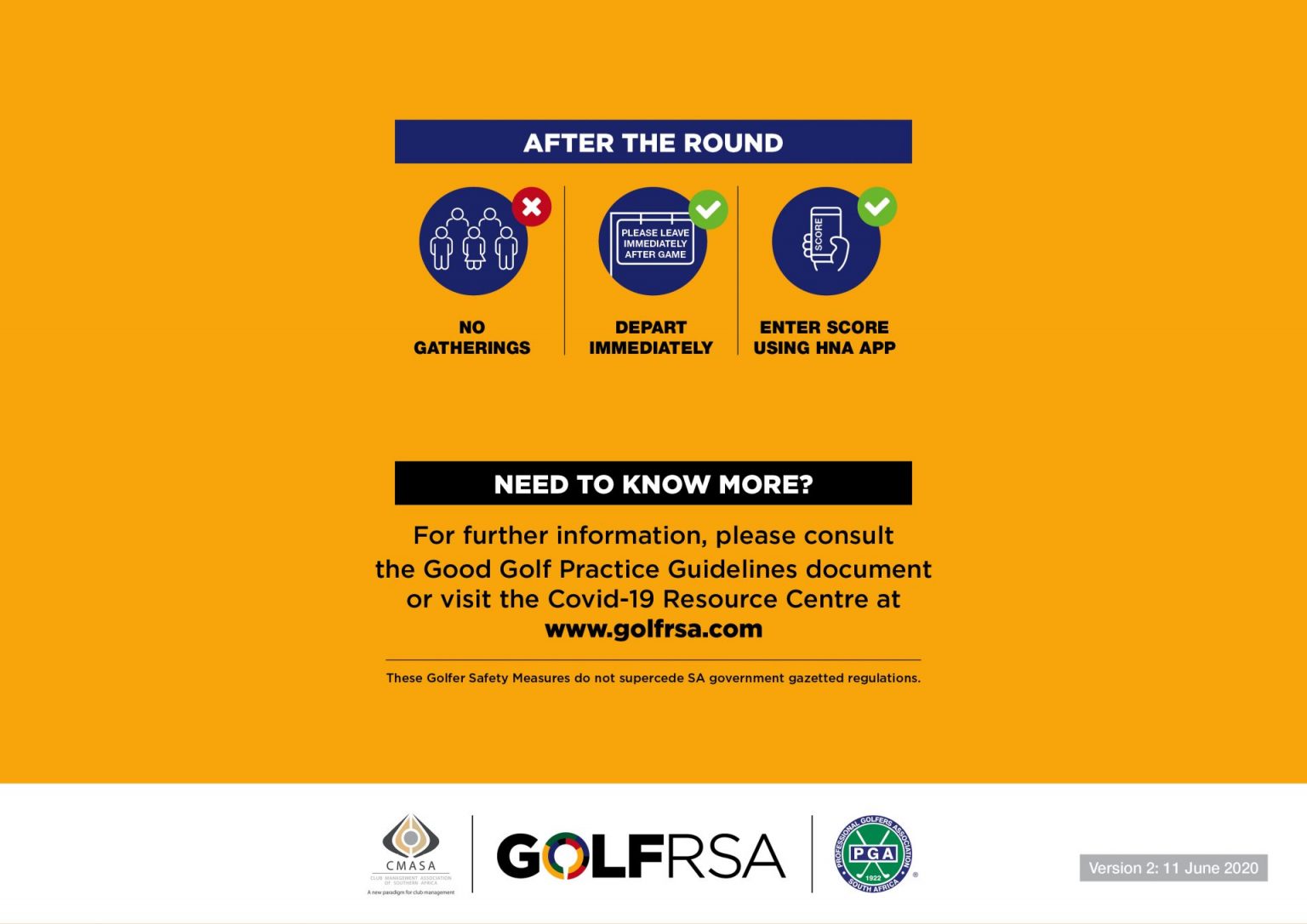 Some great Joburg golf courses to check out 

KILLARNEY COUNTRY CLUB
Included in Golf Digest's prestigious 100 best golf courses in South Africa, this Robert Trent-Jones designed course is largely defined by its long and narrow fairways that demand accurate drives. Among the most challenging, and longest holes, is the 549 yard par-5 5th hole which has a fairway bounded on one side by a small creek, ending in a multi-tiered green that sits next to another tricky water hazard. On the other hand the 512-yard par-5 15th hole presents a decent birdie opportunity with a generous green which can easily be reached if you avoid the bunkers. 

COPPERLEAF GOLF AND COUNTRY ESTATE
This prestigious course in an upmarket estate near Centurion was designed by Joburg's most successful golfer, Ernie Els.
In June and July the course will only be open to members.

HUDDLE PARK
One of the city's only public golf clubs, Huddle Park has a mashie (short par three course), that is ideal for beginners, as well as a full 18 hole championship course and a driving range, all of which are now open. Members get preference in booking slots.

BRYANSTON COUNTRY CLUB
A spectacular golfing escape in the northern suburbs, this long meandering courses is a great challenge and especially beautiful in the morning just after sunrise. The club has reopened to members only currently. 

PARKVIEW GOLF CLUB
A soothing escape in the middle of the city, this club has the best 19th-hole drinking vantage point with a patio view that will make you feel as if you're in the greenest place - just course, trees and sky. Sadly of course the clubhouse remains out of bounds, but the course itself is fully open. Bookings are currently for members only.