If you are looking to give somebody a gift with longevity this festive season, here are some ideas for unique gifts that keep on giving. A year's worth of great tours to explore Joburg's heritage. This advocacy organisation protects the city's historical buildings from poor bureaucratic decisions and rapacious developers, something of an ongoing battle. The Johannesburg Heritage Foundation offer a diverse range of walking and bus tours led by heritage specialists that focus on the city's history and architecture. These take place throughout the year and by becoming a member you not only give crucial financial support to the foundation's work, you also get special member rates for tours plus special events access. 

A one-year membership costs R390. Apply for membership online at joburgheritage.org.za​​​​​​ UCook is an ingenious home delivery service that helps you cook like a chef in your own kitchen. With the tagline 'cooking made easy' UCook packages all the ingredients you need, together with a recipe, into a neat meal-kit delivered to your door. Recipes change weekly and UCook collaborates with top chefs, sharing exciting recipes for which you might ordinarily struggle to source ingredients.

A package of three meal-kits for two people starts from R690. Find out more at ucook.co.za When you feel like you want to get out of the dining room and into the kitchen yourself, there are plenty of cooking classes and culinary demonstrations on offer around the city that present a chance to learn something new in a fun and sociable atmosphere. Tickets to local cookery courses make great gifts for anyone with a passion for food, and keep on giving through the skills attained.  One of South Africa's classiest airport lounges, the SLOW Lounge also has a venue in Sandton, SLOW in the City, that adjoins the elegant contemporary restaurant and bar The Course. At SLOW you can find a variety of work and meeting spaces, all the business facilities you need, plus special member events and delicious food. 

SLOW in the City memberships start from R1500 and include access to SLOW in the City, airport lounges and discounts on food and drinks at The Course. Apply at slowinthecity.co.za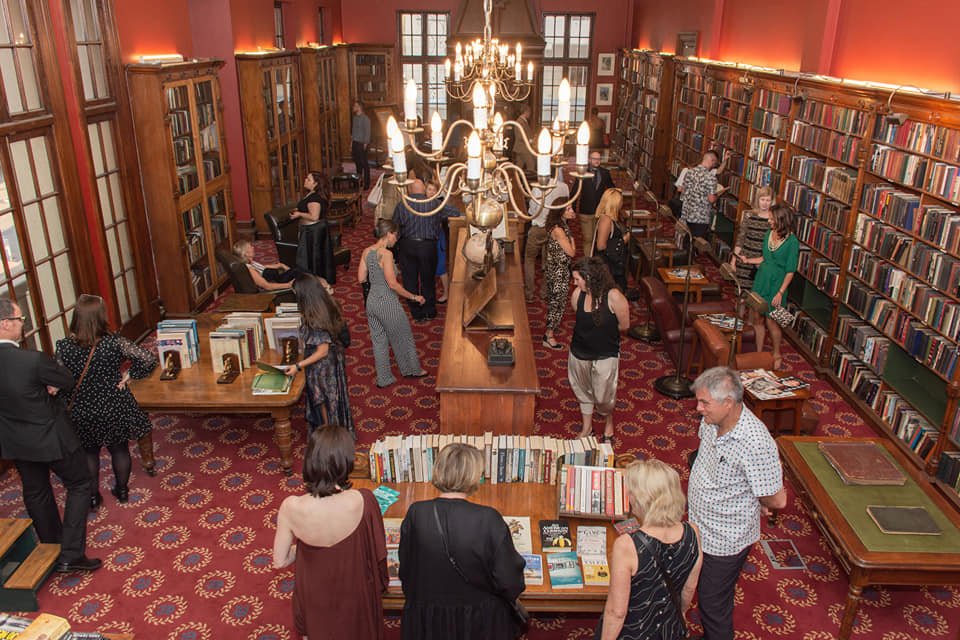 The historic Rand Club in a grand heritage building in the Joburg City Centre is Joburg's oldest member's club. Membership benefits include access to Rand Club's exclusive member's areas such as the glorious library and invitations to exclusive members-only events such as talks and wine tastings, free venue hire for small functions, a 50% discount on the opulent Rovos Rail and some incredible reciprocity agreements with 130 different clubs around the world including iconic clubs like New York's Metropolitan Club and Marylebone Cricket Club (home of Lords). 

Membership rates differ and membership applications are subject to approval by the club. Contact Membership Secretary, Roanne Lloyd, at roanne@randclub.co.za to find out how to apply. Africa's first curated members' club is a super-stylish and exclusive work and play space for budding and established entrepreneurs. Taking up one floor of the Trumpet building along Keyes Art Mile in Rosebank Mesh Club is designed for networking and collaboration, or just getting your work done in a mix of public and private areas. Mesh also has reciprocal agreements with some very cool clubs in London, Paris, Madrid, New York, Singapore and Cape Town.

A Social Membership starts from R1,973 per month and gets you access to meeting rooms and workspaces, discounts on food and drinks at the adjoining Mix Cocktail Bar and invites to Mesh Club's exclusive member's events. Apply for membership online at meshclub.co.za. Founded in 1950 and located across the road from Zoo Lake in Parkwood, the Alliance Française of Johannesburg is a South African non-profit organisation whose mission is to promote French language and cultural diversity through language courses (French as well as IsiZulu and Portuguese), and cultural events with French, Francophone and South African artists. Learning a new language can open doors to all kinds of new experiences and is also a great 'New Year's resolution' gift for anybody looking to challenge themselves to learn something new. 

There are three sessions of courses each year, starting in January, May and September. Courses starts from R4,500 for 40 hours. Find out more and book online at jhb.alliance.org.za.
A donation to a local charity
The ultimate gift that keeps on giving and will always be warmly received is a donation to a local charity that supports a cause close to your heart. At this time of year there are always worthy local charities hoping to gain extra financial support through generous donations. During December look out for local charities running promotions at shopping malls such as Santas Shoebox campaigns that encourage the public to donate a box filled with gifts for underprivileged children and charity gift-wrapping services where you can pay for Christmas gifts wrapping in return for a donation.